Are you looking for the best games on Chromebook? If yes, then you are at the right place.
Chromebook is recently become popular due to their amazing features, and one of them is that your favourite Android games are playable on Chromebooks. Chromebooks support many of your favourite games that you can find easily on the Google Play Store. 
In this blog, we will show you 23 games that provide the best experience and are compatible with Chrome OS.
Also Read: Top 24 Best Farming Games for Android
Top 23 best Chromebook games on Google Play Store
You can find many games that can be playable on Chromebook. However, these games won't play as smoothly as those meant for Chrome OS. In this editorial, professionals have brought you 23 precise games that run well on Chrome OS.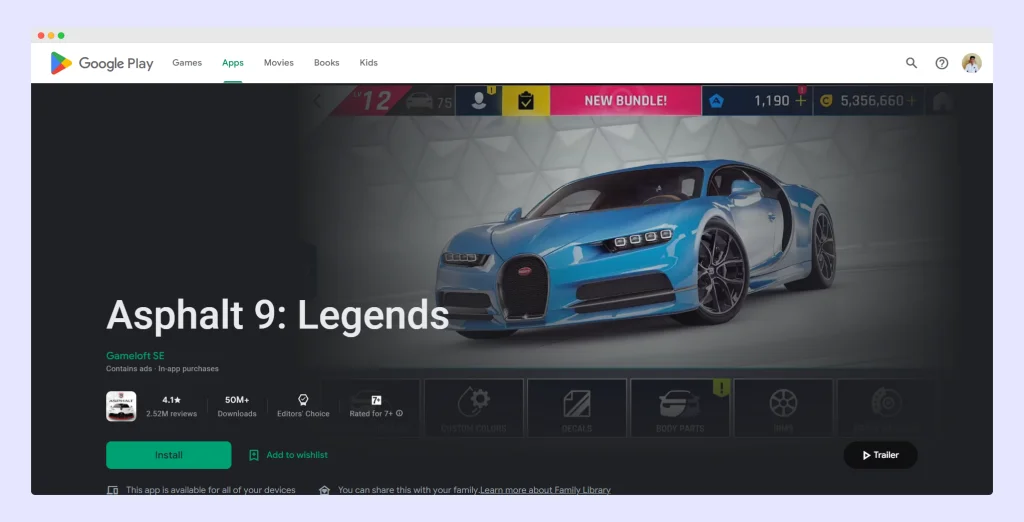 If you love racing games on your Android phone and Windows system, then this is a game you must play on your Chrome OS. Asphalt 9 is a quite popular game among Android users and is famous for its immersive gaming. This game mesmerizes all users with its amazing visual enhancements.
A compilation of over 50 of the world's most remarkable speed cars, such as Ferrari, Lamborghini, and Porsche, empowered insights about cars with about 90000 polygons and several others. This game has prevailed in several honours for its best gaming environment. If you love racing games, this game will do Justice to you.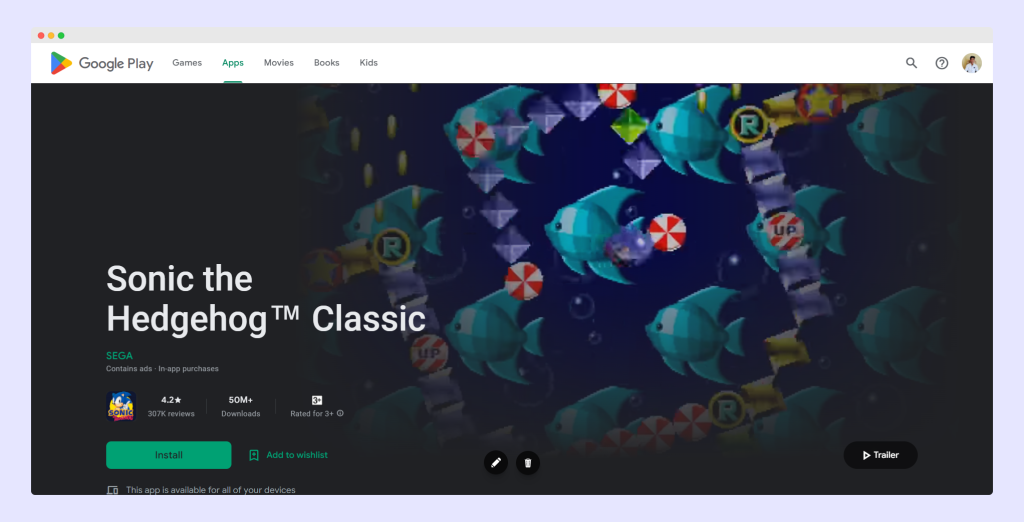 There are barely any 90s kids who haven't played the Sonic games. The hedgehog classic is a popular game from Sonic that you would love to play. This visually enhanced game enables the users to enjoy this gameplay with Sonic's unconventional air-dashing fashion that seems pleasant.
The major USP of this game is Spinning loop by loop which allows the players to gather the rings and devastate the rivals within a snap. Most of the top-tier games for Chrome OS come enhanced for the touchscreen, and so does this game.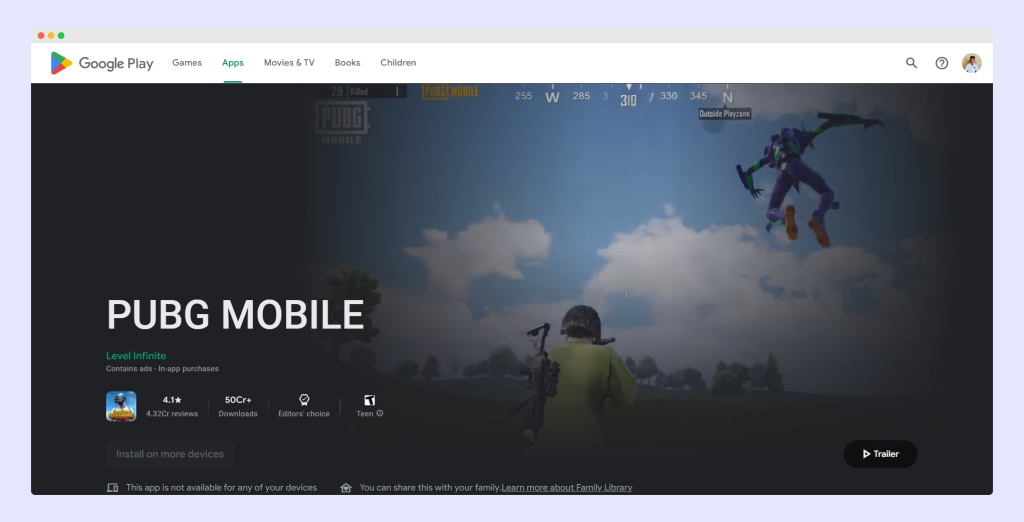 Ever since this game got launched in 2017, this game created an immense storm in the gaming arena by gaining massive popularity amongst users. Players playing as a mercenary will land on an island via parachute. There would be 99 other rivals with you, targeting you with weapons and other essentials.
The fight is to be the last man is the winner of this game. It is monotonous to find games like these for Chromebook. It comes with keyboard support. The Chromebook hardly runs these high-resolution games, but PUBG is an exception that users can enjoy playing on Chrome OS with better FPS. It is also best for a touchscreen Chromebook.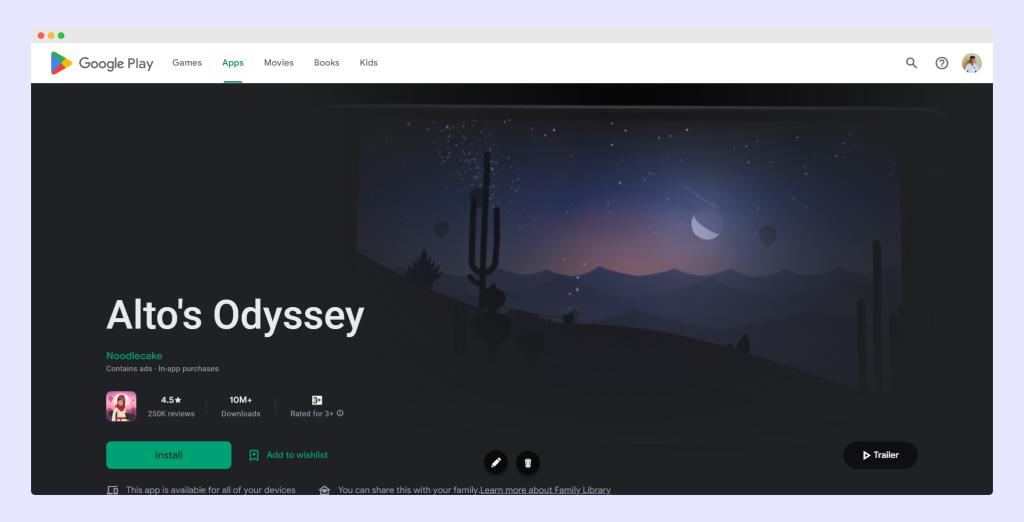 This is a classic game that you can play on your Chrome OS. The soundtrack is the cherry on top. You will play this game as a predecessor trying to protect the reign. This is one of the prominent games you can play on Chrome OS.
This edition has replaced the lotus flower and hover feather. It has many unique features that you can play. Swapping your game-playing character from Alto to Alto's friend is also an option.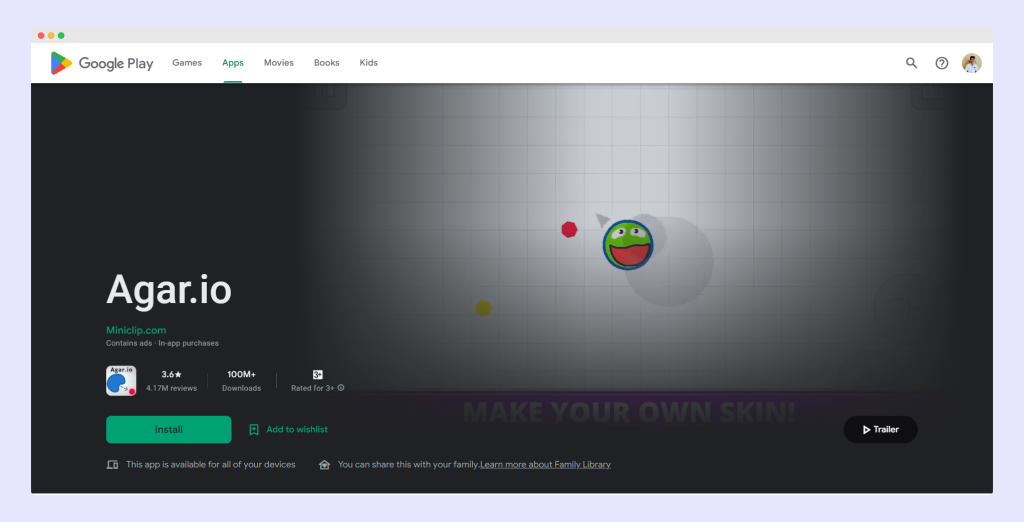 This game has been developed by a Brazilian developer. You can play it on any device that you want. Apart from that, this game is a perfect choice for all Chrome OS users.
It doesn't consume much space on your hard disk as it runs majorly using the internet. The game initiates with a cell along with a graph. The more you move in the game, the bigger the cells get. This may be an ordinary game, but it is best for your spare time. There are tokens that you can gather to proceed in this game.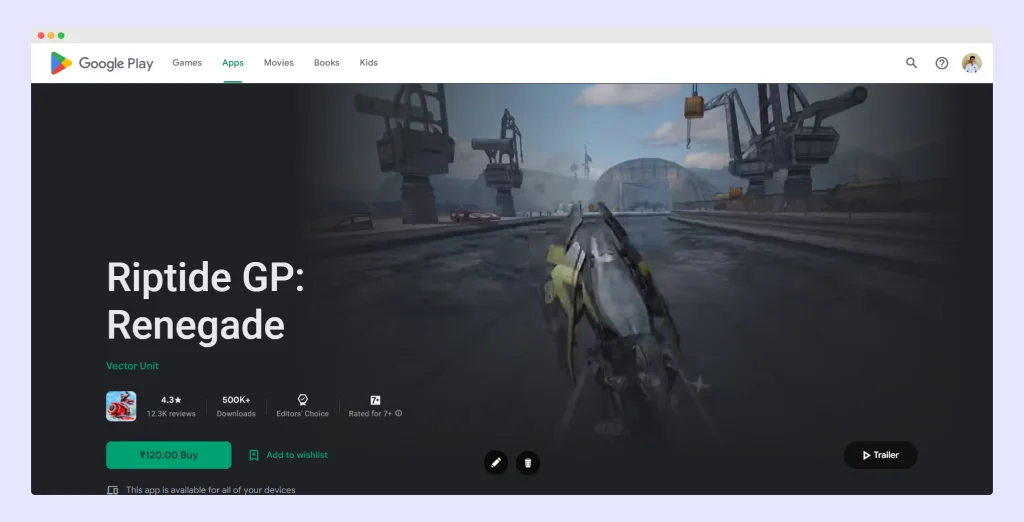 This is a game that you will love playing on your Chrome OS. It offers you a thrilling ride packed with entertainment. There are racking track that offers you challenge in this game. The challenges also include skiing in dangerous hurricanes. You can also connect with your friend online and battle against each other.
Four friends can play this game together by splitting the screen. After winning a stage, you will win a reward that will enable you to customize your vehicle. You can also collect all the rewards by using hydro jets. The game also has quite interesting visuals to immerse you while playing.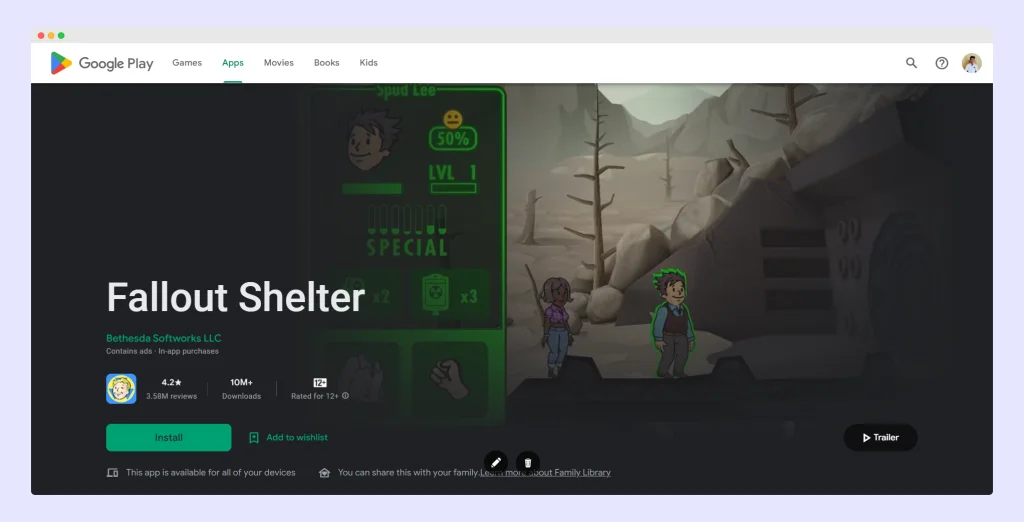 This is a game that has set many benchmarks. The gaming environment is set in the post-apocalyptic arena. You have to create a bunker and save those who don't want to go to the wasteland.
The dwellers in this game will be offered the responsibility of generating energy. While playing, you will also have to weaponize the vault, which will help protect different creatures from the wasteland attack. The player must create a durable vault under the ground to protect all creatures.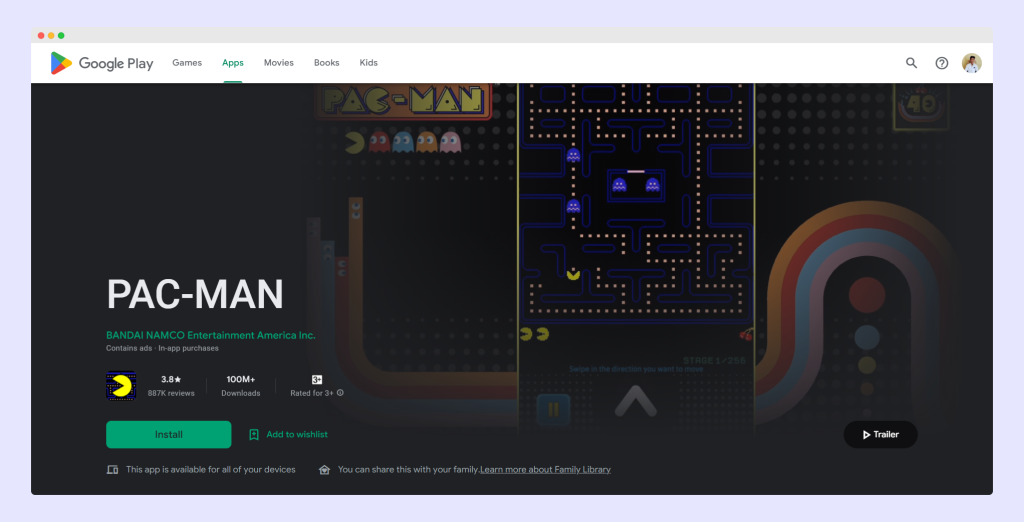 This game offers you all the retro feeling, as it is an arcade game. This popular Chrome OS game reminds users of the 90s and 80s games. Users have to win brand new mazes by overcoming all the challenges.
There are several other gameplay, and you can earn tokens and up to 1000 points by winning this game. The more you score, the better you are. So, when playing this game, score as much as possible.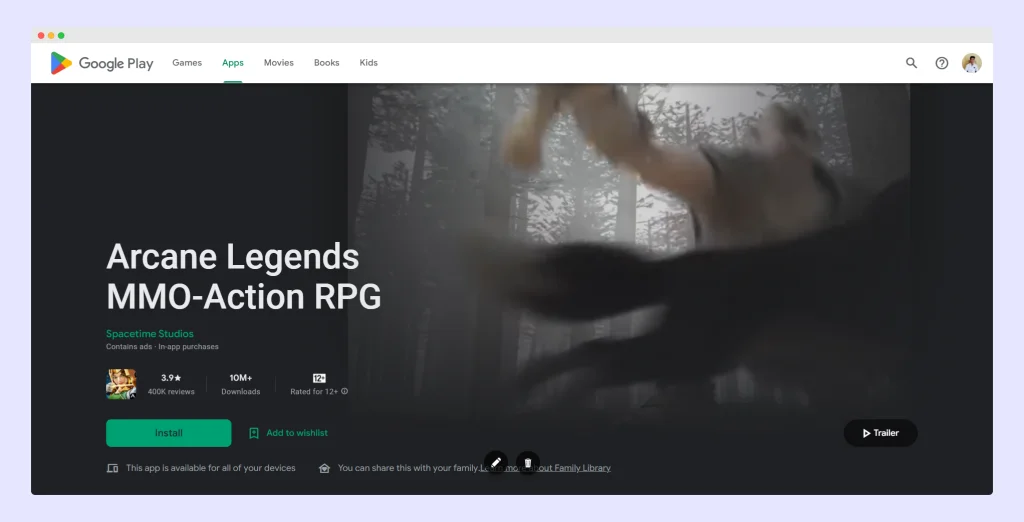 This is a multiplayer online game that you can play on Chrome OS. Arcane Legend is going to be on your list. There are three characters that you can play in this game. It includes warrior, sorcerer, and rogue. In all these characters, you have to play to defeat your rivals.
While moving on in this game, you will find several pets also. These pets can help you loot dead characters and move forward in this game. This game has a swift animation that most users will love. However, the graphics are not very impressive and offer a standard game-playing experience. In an online multiplayer mode, you have to play cooperating with teammates.
Roblox is another interesting game that you can play on your Chrome OS. This game has a broad community of players, and millions of users enjoy the game. Roblox runs seamlessly on your Chrome OS. Roblox first came into existence in the year 2006.
It is a combination of simulation and puzzle games altogether. As you get all the entertainment packed in this game, you will always love this game. You will never get bored no matter how much you play this game. While playing this game, you can also disseminate and interact with your co-players.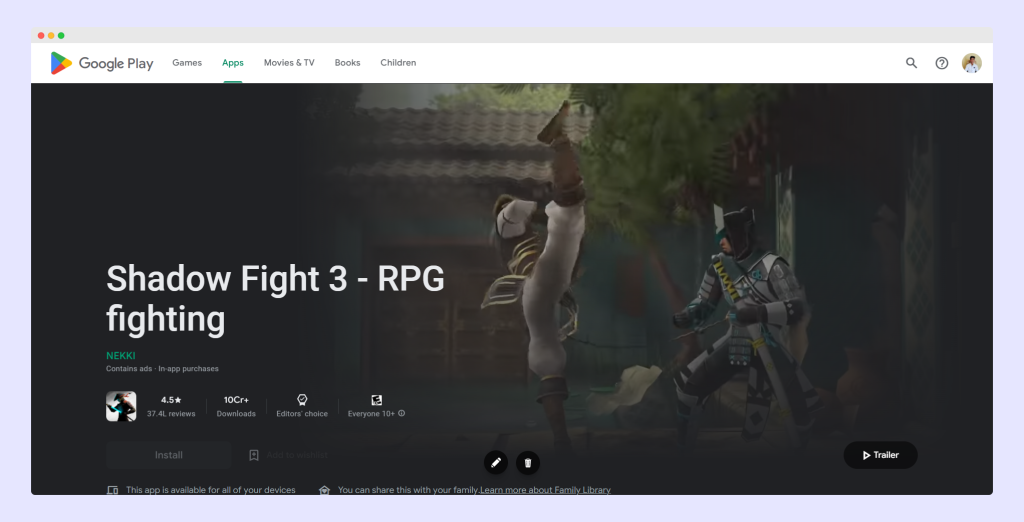 This is a game that is based on the ancient era. It is free to play. The main task of the player here would be enhancing the shadow power. The game has modern three-dimensional visuals that you can love to play. In-game graphics are seamless and run buttery. It can also be played using the touchscreen.
The fights involved in this game have great physics. This makes your move look more realistic. You can commence a heavy attack on your rivals to defeat them. Once you start playing this game, you will fall in love with it, it is better than its Android version. There are also three different clans in this game, and you would aim to acquire all those clans.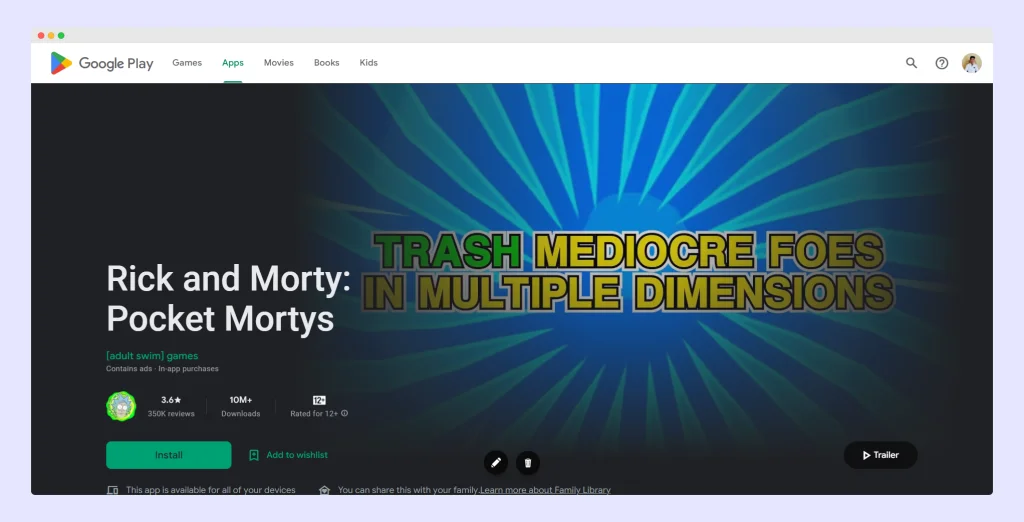 If you've watched the series, Rick and Morty, you know these characters well. Rick and Morty are the two leading characters in this game who would be after each other's life. Other characters offer you great powers. You must bunch those characters and offer them training to defeat your rival. This may sound similar to Pokemon and it actually is.
This game offers you immersive visuals and a great look. You can also play this competition in online multiplayer mode to immerse yourself in the game. You can play this game by customizing your characters as well. You will find more than three thousand variations. You can get assured in the game by an immersive storyline to engage you.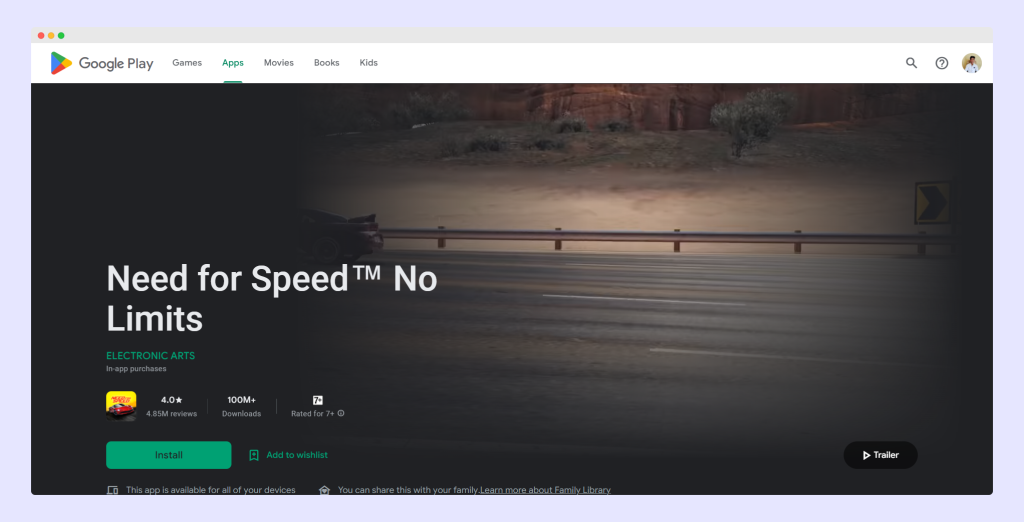 Need for Speed has been promising as the label of the best game for years. After the successful release of No Limit in a stage like the Android store, it is now emerging in the mobile gaming arena. If you think you can capture the racing sphere by defeating the champions and winning the best racer title, then Need for Speed – No Limits is the best game for you and with a controller, it becomes even better.
This game will immerse you into a zone where you will race both day and night in an unfavourable environment through miscellaneous racing tracks. It is one of the best Chromebook games. Gathering exclusive cars and using customization on any vehicle by altering every simple thing into a good car is the main objective of this game.
In this game, you have to combat dead creatures turned into zombies and win against them. The ultimate aim of the player would stand till last without getting attacked by the attackers/Zombies.
While playing this game, you will get several modern-day ammunition to shoot the zombies. Besides, there are sixty stages. Thus, you are never going to get bored with this game. Winners will also get daily rewards that will help enhance their skills. The location you will explore in this game will be oil fields, military bases, and many more. You have to win your way and survive against zombies.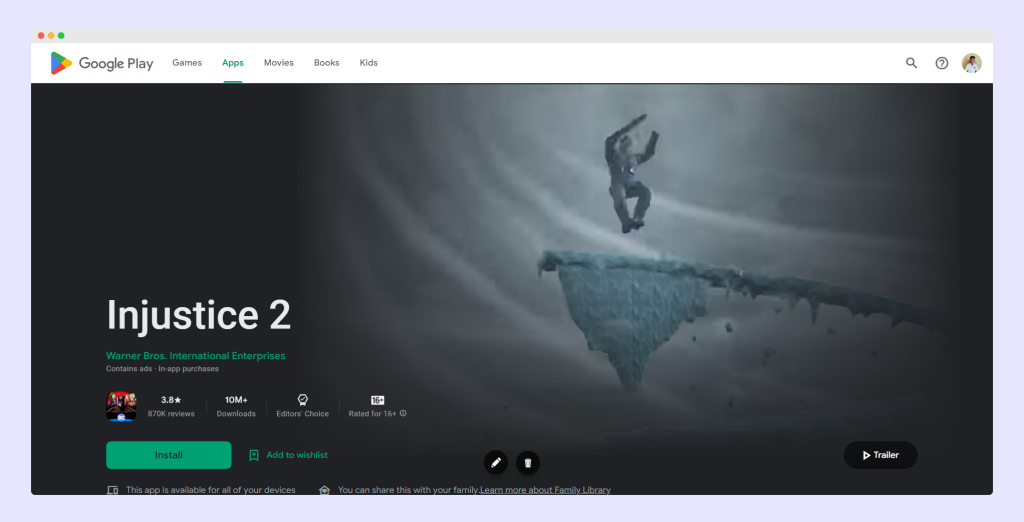 This is a sequel to the most popular game, Justice. In this game, you will find Batman restoring Superman's power in Gotham City. This is another game on this list that has taken the gaming arena by storm. There are visual upgrades, and the soundtracks are also quite immersive.
The game shows a detailed description of all the characters. In this game, users must play against devils to restore their faith in humanity. Injustice 2 is a game that revolutionizes the gaming world by revealing each character's level in detail and through thorough experimentation with graphic enhancements.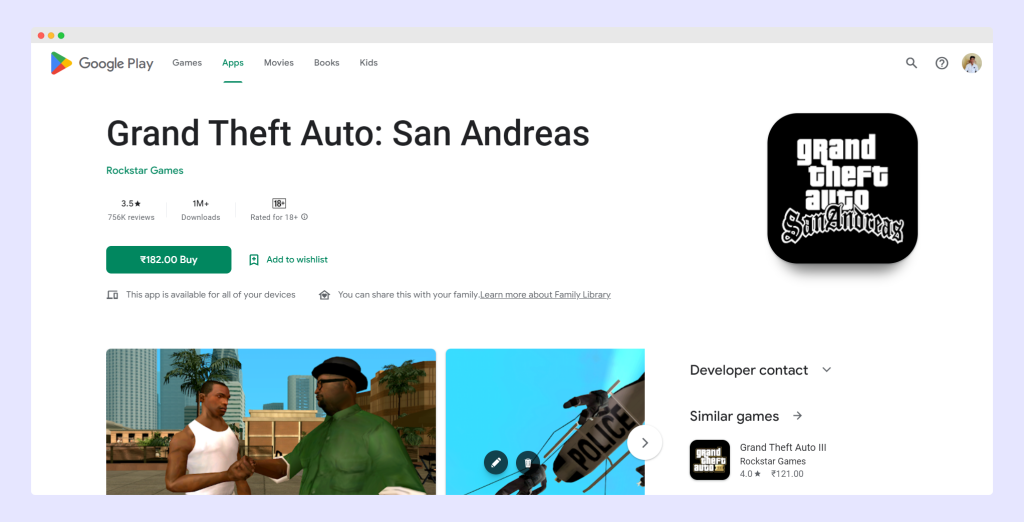 With the release of GTA San Andreas, Rockstar Games has been crushing the industry. The same old chasing between cops and thugs, looting money using might, dealing with drugs, and roaming the streets in stolen vehicles.
This new sequel pivots on the journey of Carl Johnson, who fled Los Santos and returned home hoping to find his mother's killer and reconcile with his friends to lead the gang. The graphics in this fun game have been revised, and the resolution has been reformulated to create a more realistic lighting gesture.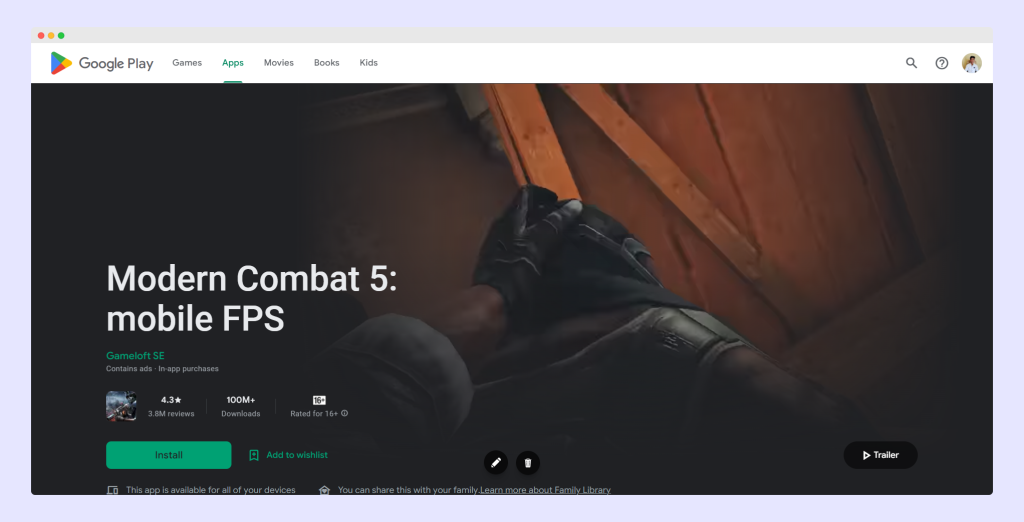 Android apps are becoming increasingly popular, and Google Play Store deserves credit for offering such a well-integrated platform to Chromebook users. The Google Play Store also deserves credit for delivering another massive first-person shooter game, Modern Combat 5, to the market.
It will come as a shock to learn that the animation used in the game is the same as that used in photo thumbnails. These incredible HD graphics will transport you to a real-life battlefield life with weapons, where you will get orders from superiors and follow their lead to complete the task. It is really a great game.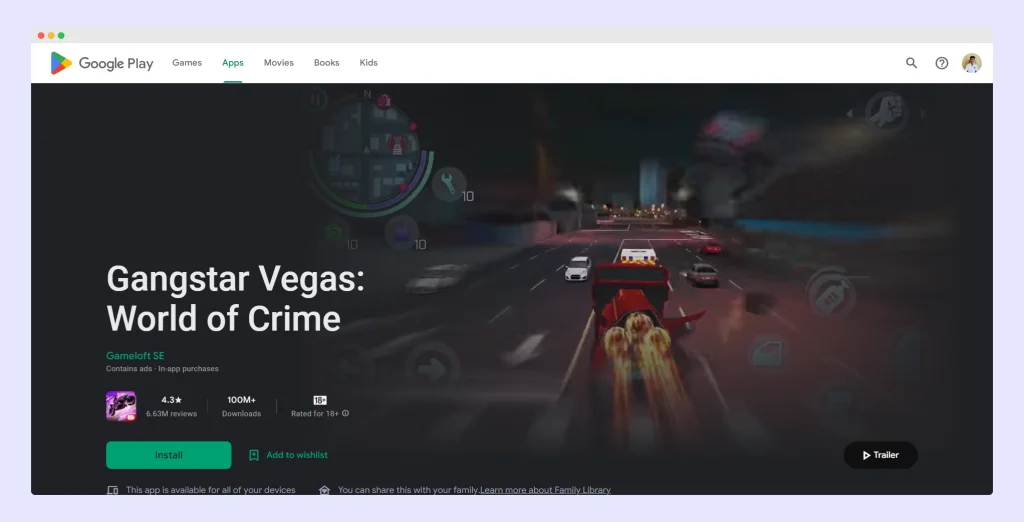 If you want to play a game similar to Grand Theft Auto but in a new setting with distinct techniques and ideas, you should try Gangstar Vegas. As the protagonist, professional boxer Jason must swear an oath to erase the existence of his briber and the head of a gang named Frank Veliano.
Shooting rival gangs, driving various vehicles and tanks, stealing automobiles, and flying a fighter aircraft to seize the lead are all parts of the missions. Even though it appears identical to GTA, this game has nearly the same distinctive visuals, making it extremely engaging on a Chromebook.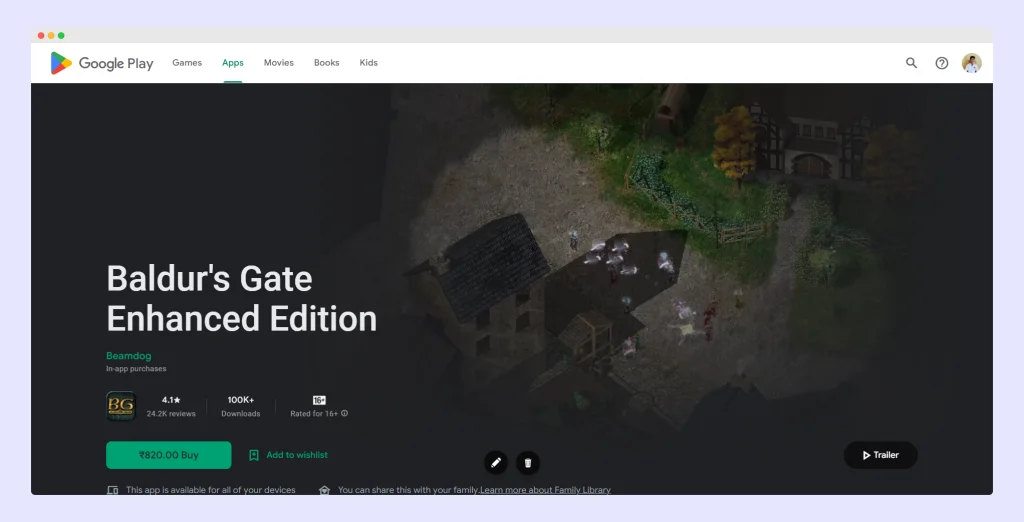 A game's sequel often does not end well; however, this sequel has proven that theory incorrect. This RPG game, developed by Beamdog, is praised for its consolidated HD quality. This dungeon and dragon game features a guy who has been robbed of his inheritance and is still on the run from Irenicus.
As a result, your job is to kill all adversaries to forfeit the wizard. The emergence of a new thief named Hexxat, who lures the gamers with her charms, is the reason for suggesting the expanded version.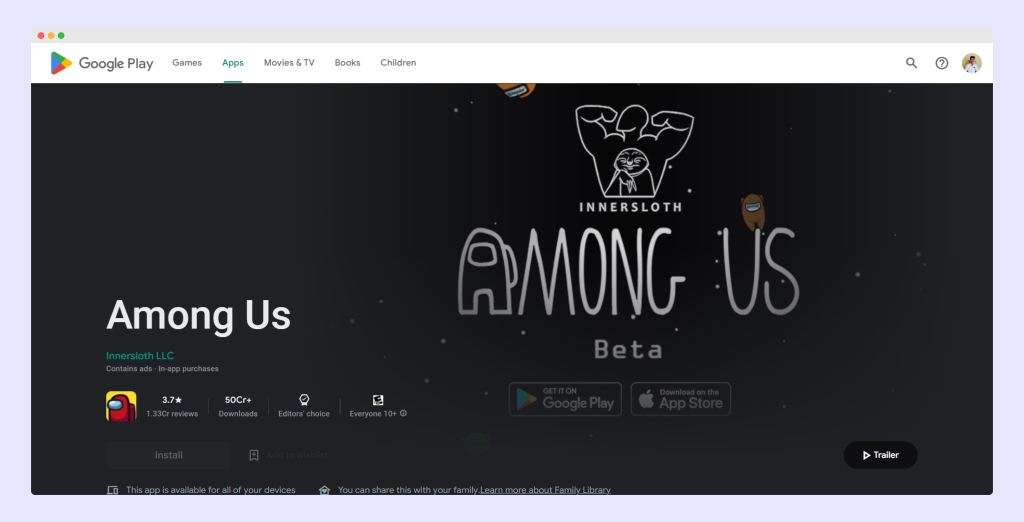 Among Us is one of the greatest games to play with friends, which is why it became viral during the epidemic and continues to evolve with new areas and features. The best thing is this viral deception game is playable on your Chromebook.
The game is now officially available on the Play Store, and you can download it and play it in full-screen mode immediately. Professionals like best about Among Us because it works just as well on Chromebooks as on smartphones.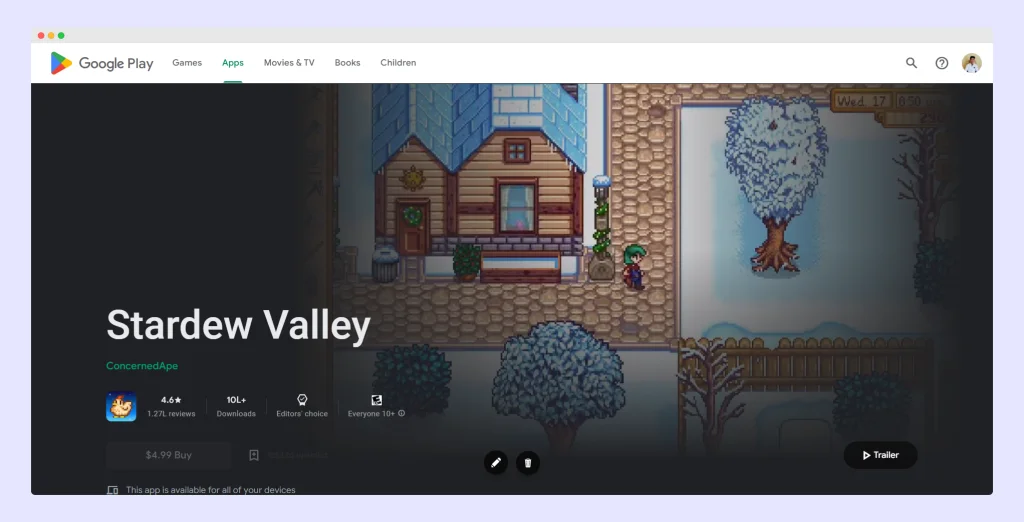 If you only have a moment to play one game on your Chromebook, make it Stardew Valley. It's one of the greatest agricultural simulation games available and runs smoothly on Chromebooks. It provides a wide globe in which you may enjoy your farm life, harvest crops, rear poultry, and do all of your favourite farm shenanigans.
You can relocate to the countryside and live in a world where everything is possible. The coolest thing is that it has RPG aspects. So, you should proceed ahead and download Stardew Valley for Chromebook. However, the game visuals are not what you expect. But it can be an excellent recommendation for spending spare time.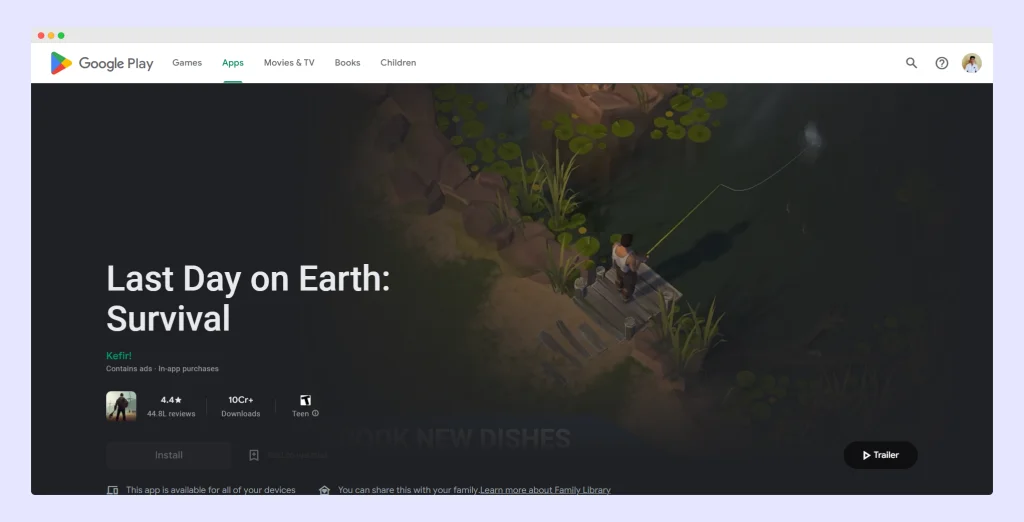 Last Day on Earth: Survival is one of those Chromebook survival games that will keep you glued to your screen. The game is about surviving in a post-apocalyptic universe where zombies have enslaved humanity. Your mission is to stay alive as long as possible while fending off the undead. To stay alive, you will need to acquire materials, construct weapons, and fight zombies. Last Day on Earth: Survival is a terrific Chromebook game with great graphics.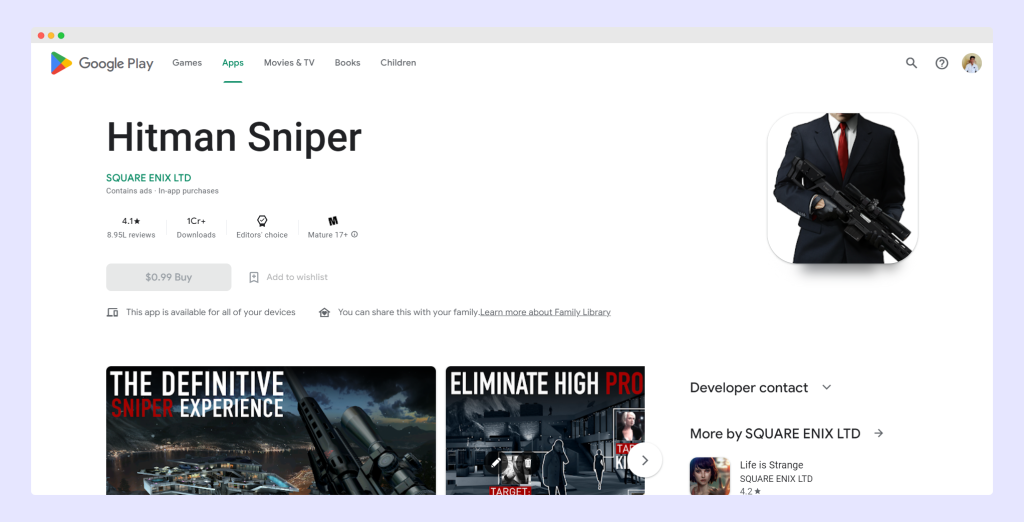 If you prefer to play Hitman on your PC, Hitman Sniper is one of the best games ever. It will provide you with a comparable experience on your Chromebook with controller support. The visuals aren't as impressive as on a computer, but you have all the necessary gameplay aspects to make it fun.
You may play Agent 47 and go on a tactical sniper operation to murder assassins using your shooting abilities. There is also death canyon, where you must establish your blasting precision and agility in nonstop firing action. To summarise, Hitman Sniper is an excellent offline Chromebook game that you should try.
Frequently Asked Questions (FAQs)
What are the most popular games that run on Chrome OS?
Several popular games run on Chrome OS. All the 25 games you see in this list are the most prevalent games for Chrome OS. Some of the most indispensable names you can expect are Asphalt 9 Legends, Sonic Hedgehog Classic, PUBG, Alto's Odyssey, and many more.
Is the Chrome OS good for gaming?
Chrome OS is one of the best operating systems for gaming. It gets Android support, making it one of the most suitable gaming OS. Most of the high-end Android games are playable in Chrome OS. But Chrome OS may lack some efficiency when it comes to high-profile PC games.
Can I play PUBG in Chrome OS?
Yes! PUBG is a game that you can play on Chrome OS. The OS supports all Android games making it easy to play any mobile game on your Chrome OS laptop.
How can I Install GTA 5 in Chrome OS?
If you wish to download/install GTA 5 on your Chrome OS, you need to install Steam on your Chrome OS first. If you don't install Steam, you must use OS like Ubuntu, Windows, or another operating system.
Can I play Minecraft on my Chrome OS?
Users can run/play Minecraft in their Chrome OS by enabling the developer mode in Chrome OS. However, you also have to install Crouton to get the support. If your Chrome OS comes issued by your school, then you may not be able to play Minecraft as your administrator would disable the Android support.
Is GTA 5 free on Chrome?
No! The GTA 5 is not free for Chrome OS. You have to purchase it separately. Once you buy it, you can then play it using Steam.
Can Chromebook Render Discord?
When it comes to Discord, you can find two versions of Discord. You should always try to render a web version of Discord to attain the best result.
Read More: Top 25 Best War Games for Android
Conclusion
These are the list of the best games you can play on Chrome OS, some of them need a touchscreen Chromebook for better performance but that is only a few cases. The games we mentioned above are of different types, some of them are action games, some are arcades and some are FPS games. Now that you know the top 23, you can shortlist a few and install them on your Chrome operating system to enjoy a good time.