Are you looking for the best war games for Android? If yes, then this article is for you. Google Play store is overflowing with lists of addictive gaming applications that you cannot ignore at all. Undoubtedly, games have a more significant impact on our lives and especially on our moods. When it comes to war games, who does not want to get along? Well, we all do. Therefore, game developers brought the combat zone right to mobile devices.
---
Have a Look at the 25 Best War Games for Android
If you are using an Android smartphone, you can get a lot of war games for Android. Below in this article, we have shared the 25 best war games for Android.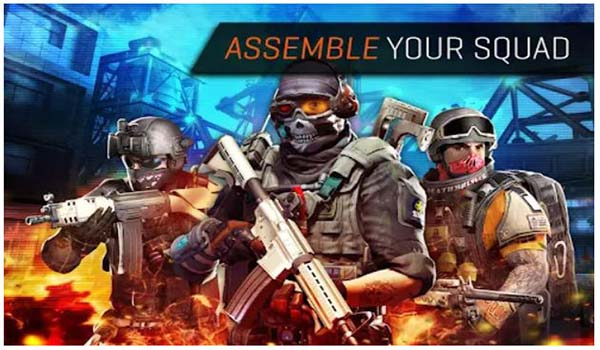 The Frontline Commando D day is one of the best war games for Android. The game has a setting of World War II, which the developer combined with console graphics and a slick touch screen console.
The game contains war weapons modeled after their real-life counterparts. Moreover, the places such as Utah and Omaha beaches are the carbon copies of the real-life WWII locations. With over 100 missions, you have plenty of opportunities to get headshots.
It is easy to control the game as it offers exceptionally smooth touch screen controls with several "hide behind cover" moments. There are plenty of missions and opportunities, and you can move o the next cover easily with a single tap. To complete missions, there is an excellent use of WWII weapons, such as snipers, machine guns, stationary guns, rifles, and other weapons.
---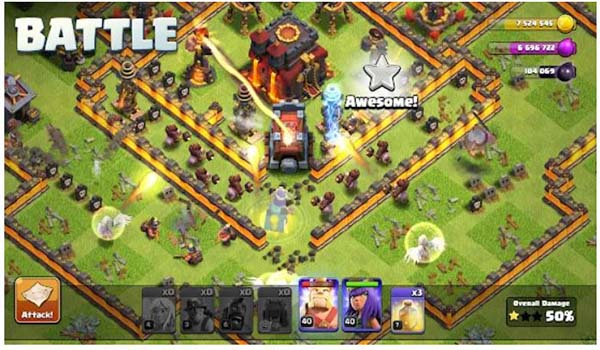 Clash of Clans is an animated game where players can play with their friends. The game offers its players to play at several locations and save the village from the enemies.
In this game, you can compete with people worldwide, which helps you upgrade yourself as heroes such as Barbarian King, Archer Queen, and several others. The game contains several spellbound leagues that test your super skills and share your progress globally.
Players can join a Clan of fellow players or start by inviting their friends. They can fight like warriors in a war opposite millions of active players. The game contains a multitude of towers, cannons, bombs, traps, mortars, and walls. And, you will enjoy every bit of this game.
---
In this WW2 strategy game, you can command various air and land units across familiar battlefields, including the beaches of Normandy and the Eastern Front. This is another popular game. While you start to play the game, you only have a small militia. However, you will soon grow your army in size and strength and take down the dreaded Raven faction.
You can join an alliance, which consists maximum of 50 members. Players can protect you when someone attacks you and vice versa. It is highly useful when you have a weak army; you can rely on your partners to fold the enemy.
Members can also protect your base even when you are offline. Warpath follows Gacha troop drops and in-app purchases as their monetization model, where you get one free draw every day. The game offers Universal Coupons for more chances and getting new troops. You can also play the war game as a single player.
---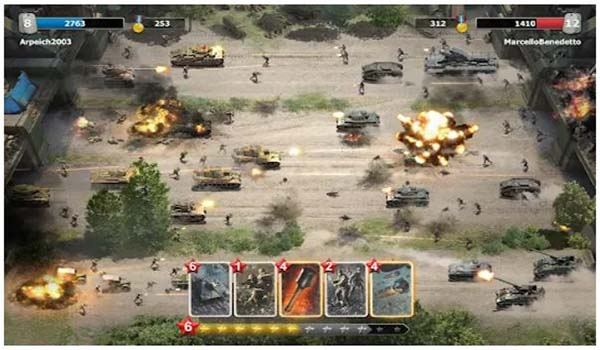 World War II caused a lot of destruction as they used heavy weapons and highly trained troops. Although everyone in the world experienced extreme terror, yet the skilled warriors helped in saving the world. In this game, you can build your military base, and together you can attack against your enemies.
Besides, you can play with more than 80 types of actual WW2 troops. Here, you can build your squad and can climb on the leaderboard when you win the game. The players can make their squad fight fast and in spectacular battles. You can access over 80 types of real WW2 troops, who would surely make you win the game.
It provides an easy-to-play interface, and you will love to play the game. Hence, players having little knowledge can easily play and win the game.
---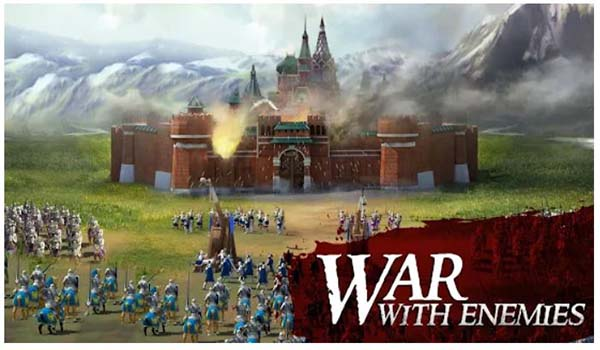 March of Empires: War of Lords is a preferred game of many in this space. This android war game is a masterpiece by Gameloft. The developers set the game in the age of the medieval period, where you are out to slay the enemies and conquer the kingdom.
March of Empires: War of Lords is a role-playing game. Most of the characters are past heroes or legends. While playing the game, you can choose between different armies such as Highland King, a Northern Tsar, or a Desert Sultan, each having a different play style. Players can easily capture five highly defendable castles.
They can unlock special powers and bonuses. The game has amazing detailed graphics. Players can choose from different characters, each possessing a unique fighting skill.
---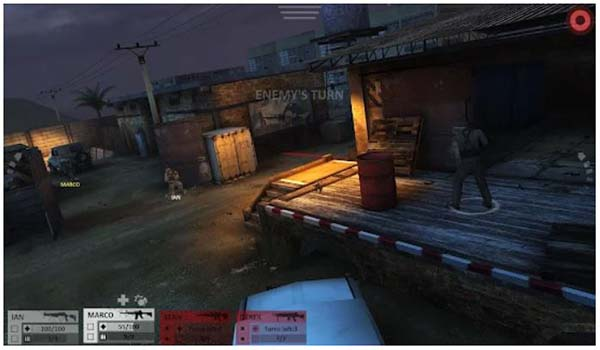 Arma Tactics is a turn-based typical war game. Bohemia Interactive's Arma Tactics offers its players with both story-driven missions and generated missions with randomized objectives. The game further allows its players to control four warriors in close combat battles.
Moving the soldiers in the game is relatively easy. All you need to do is tap on a soldier, drag and leave him where you want to place him. Players can play both missions.
The game developers have done a great job in keeping the players engaged thoroughly. You will have better control of warriors while you drag and place the warriors in different places easily.
---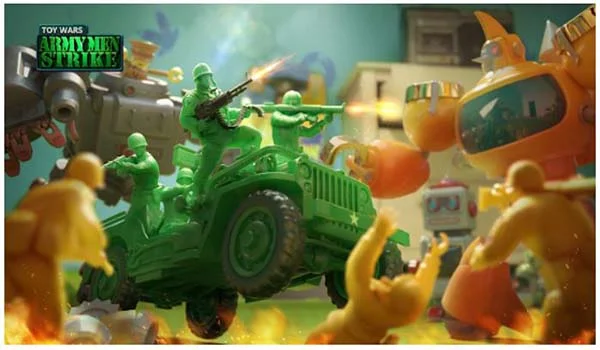 Army Men Strike: Military Strategy Simulator is a fantastic game. This android war game allows its players to build the army clan with the most efficient army force. The developers designed the simulator war game with the best soundtrack and high definitive graphics.
The game's strategy is easy to perceive, and you will start enjoying it from the beginning. Players can build their headquarters, treasuries, transport resources, trains, and other items on their land.
Moreover, you can also train your army force efficiently. It is an easy and decent game. There are exciting events in the game, and commanders can earn more rewards participating in these events. Players need to own shields; else, they will get pirated.
---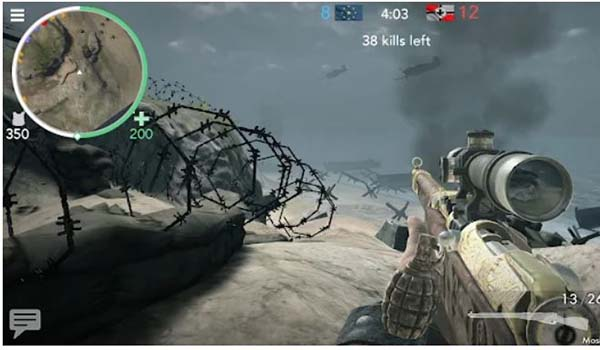 World War Heroes: WW2 FPS is a fun game. This Android war game allows its players to battle with other players in a crazy Second World War online combat. The game features several legendary WWII battle zones surrounding exotic locations like the US, Japan, Germany, and USSR.
Besides, players can operate their tanks in six different game modes. The players have 57 war weapons types, including pistols, rifles, shotguns, and machine guns. The game allows its players to form their teams, participate in them, plant bombs, deathmatch battles, and defend them.
The game has seven legendary WWII battle zones, four types of combat equipment, six-game modes, and custom games where players can make their rules. Defending a player's team is easy with a huge arsenal of weapons. The game offers free prizes to its daily players. It is compatible with all devices.
---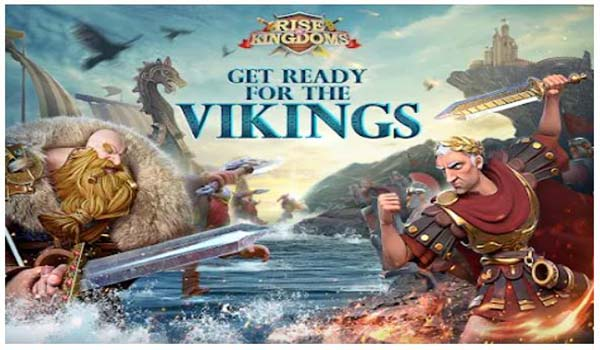 Rise of Kingdoms: Lost Crusade is an interesting Game. Developed by LilithGames, the popular game maker, Rise of Kingdoms: Lost Crusade has become one of the most popular choices among gamers from different parts of the world. There are 12 civilizations in this game.
You can be the leader and take on your rivals on the battlefield to emerge victoriously, take your civilization towards greatness and glory. You will get the feel of a real-time battle as you take on your rivals and the best part is that the battles happen on the seamless world map.
---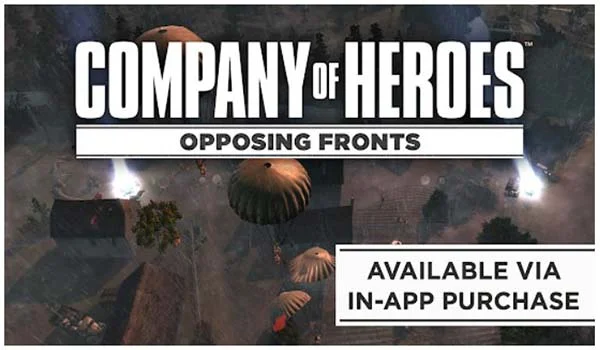 The Company of Heroes is a paid game and runs only on a few devices. The game is a stunning real-time strategy that highlights the violent chaos and trauma of the Second World War with unique intensity. The developers set the game during the invasion of Normandy towards the end of the war.
The game takes its cues to form Saving Private Ryan, as the game portrays the sheer brutality of the war. The games offer its players some unique features, such as highly authentic-looking presentation, boasts of frantic, well-designed strategic and tactical combat. The gameplay is all about frontline action and forces the players to explore the map quickly.
The players have access to several play towns and strategic points, which disrupts German supply lines and secret weapons with which you can help crash the remnants. It is available on various devices and also available offline.
---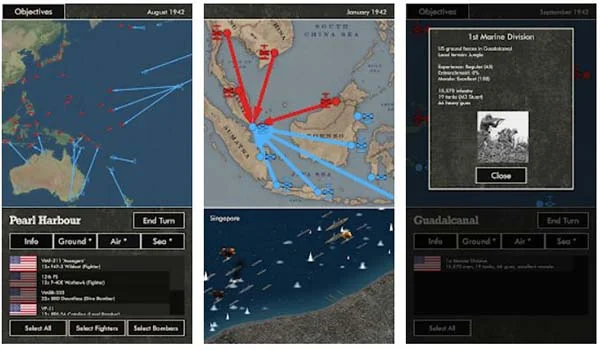 Although new, Wirraway's Pacific Fire gave the war game fans a real gem added to their list. The game is cheap but offers a deep combined arms war game that throws the players into the pacific theatre of WWII. The game offers plenty of scenarios that portray both sides of the conflict.
However, it is the players' sole responsibility to make the best use of the assets of land, air, and sea for capturing and securing the objectives. Great graphics and cool features. If you are into gaming, then you would certainly love this game.
---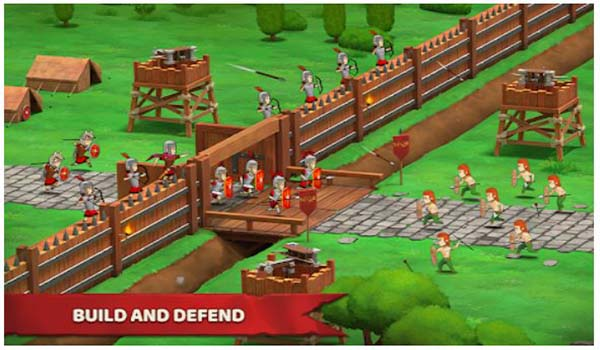 Grow Empire: Rome is an awesome game where you will have to engage in battles to grow your empire in Rome. It offers you tough competition with rivals, and you can explore the tactics to beat other civilizations in Europe. There are 4 European enemy factions, each with +12 different troops of Roman troops to manage in the game.
You will get to research 35 different Roman troops and unlock them as you move ahead in the game. There are more than 1000 building upgrades available in this game. You will also get siege weapons to use in the game, along with war elephants.
Overall, this is an engaging game, and you can play it happily on your Android phone.
---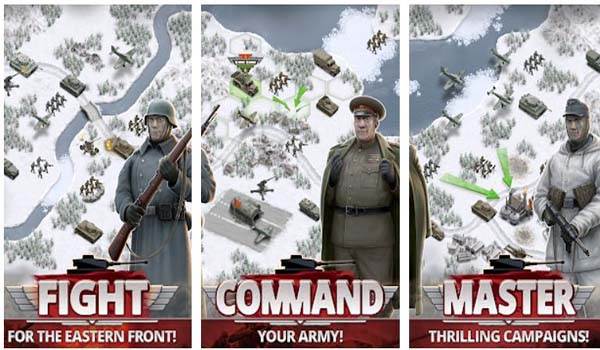 Frozen Front is an alternative history game whose mission revolves around WW2's bloodiest campaign, none other than Hitler's war against the Soviets. The game allows its players to command both Soviet Russian and German forces. Players get involved in turn-based battles, which take place on a hexagonal grid map.
The players undertake several missions that range from destroying the enemy units to capturing supply centers and demolishing enemy bases. While playing, you need to spend action points for moving the soldiers and vehicles.
The enemy AI (Artificial Intelligence) will begin moving its forces and attack units once you consume the action points. This game has amazing depth.
---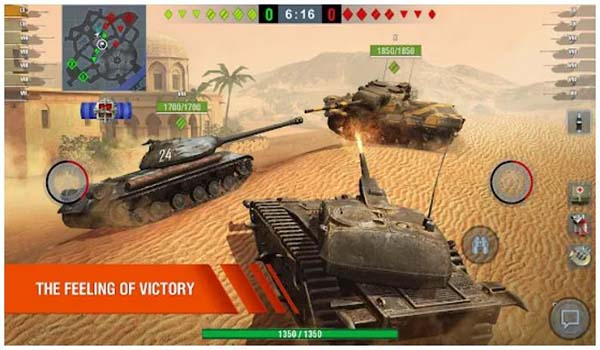 Wargaming Group's World of Tanks: Blitz is a multiplayer tank battle game where players control armored vehicles for destroying their opponents' bases. The players can control their tanks' movements with the left virtual stick and the turret with the right one.
The battles follow real-life physics, making them more challenging. The players cannot rush into an enemy's bases, thinking of crushing them all alone, as an enemy will overcome the player within a moment.
This game has great on-screen controls. The visuals are great with detailed tanks and larger environments. You can win the battles with your strategy and teamwork. Consider this game when you look for a new game for Android in the play store.
---
HeroCraft Ltd.'s Strategy and Tactics: World War II, a turn-based strategy game, is similar to Risk-like board games. The game has eighteen scenarios, each map consisting of territories that the players must conquer to earn their troops' income.
Furthermore, the game has plenty of unit types, including soldiers, motorized infantry, and vehicles. The combat takes place on the map, with either side having their troops spread across the provinces.
Players must complete the goals for completing the scenarios. It suits both hardcore and casual strategy lovers. The game has tutorials that explain the basics of the gameplay, so you will find it easy to play. Also, if you are looking for a new war game, you must try this one out.
---
16. Total War Battles: KINGDOM – Medieval Strategy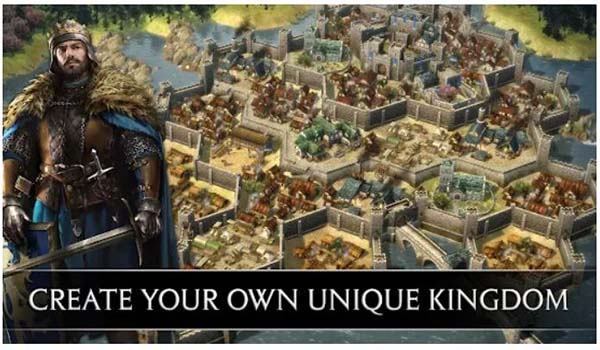 Total War Battles: KINGDOM – Medieval Strategy is a great android game. It takes you to the medieval kingdom. Instead, it lets you build your medieval kingdom to shape the lands, build towns, recruit your army, and train them.
This game gives you a real-time feel of defeating your rival lords along with other players. You get to rule your people, manage your nation's economy and build a stronghold among your rivals, and rise in power.
---
17. Great Battles Medieval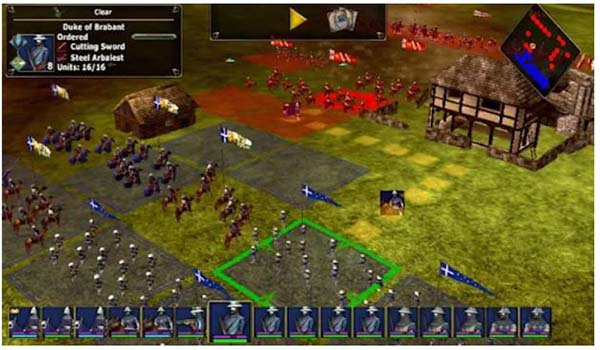 Slitherine's Great Battle: Medieval is a historical strategy title with quasi-RTS gameplay, which takes place during the Hundred Years' Wars. The game offers plenty of skirmishes, a multiplayer mode, and a campaign mode. Each unit offered by the gameplay has its unique combat animation that the players enjoy.
While fighting against the AI soldiers and cavalrymen, players can press the pause button and give orders to their units. These paused moments offer you the time to move the units. The battles are quick and utilize the time you get the move the soldiers while the game pauses for a few seconds.
This game has excellent battle graphics and animation. The combat system makes the battles fun to watch. It has a well-designed battle system, and you will love to play this game.
---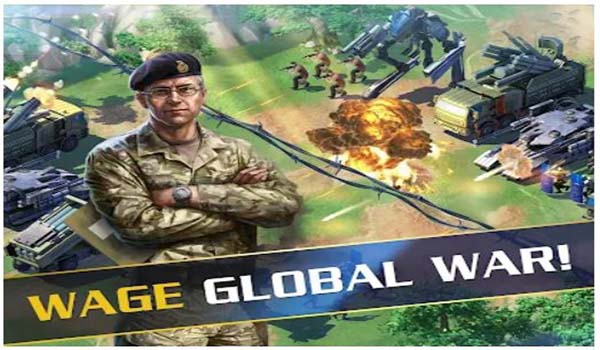 As the name suggests, Gameloft's World at Arms is not a world war game. Instead, it is a battle between America and a terrorist organization. The split-screen combat mechanics are similar to Empires & Allies, Zynga's first social strategy game.
Players can unleash special weapons, such as missiles, and swipe incoming enemy missiles in mid-air to prevent damage to their units. Players can unlock and access special weapons, such as explosive shells, airstrikes, napalm strikes, laser, and nuclear strikes upon leveling up.
You can launch these weapons any time during combat. It provides you excellent controls and access to special weapons.
---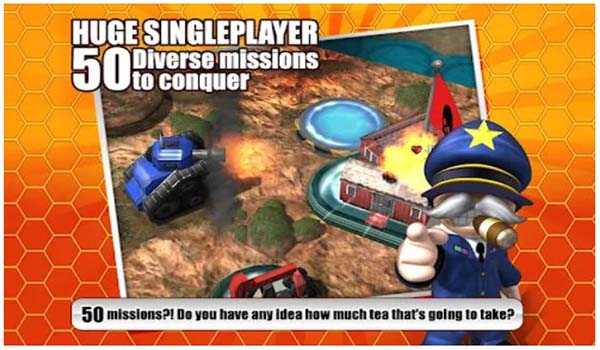 Rubicon Development's Great Big War Game is one of the best war-themed turn-based strategy games available on Android. The game offers its players toy-like units, fun missions, humorous dialogues, and game screams.
The fifty-level campaign game gives players something new at every stage, such as new units and several sub-missions. The attention that the developers gave to every level makes the game even more immersive.
The game has one fundamental objective- to destroy the opponents' headquarters. It offers excellent gameplay and sound effects. The visuals are stunning with a unique environment. You will get a wide variety of missions and diverse environments to play on.
---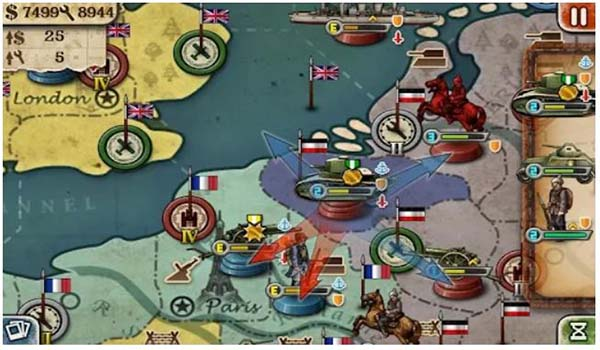 European War 3 is a very engaging game. You will lead your soldiers to fight for different reasons like economic growth, resources, industrial growth, etc.
You will get to develop new strategies to seize your rival territories. The player will deploy his army, air force, and navy. This game also lets you build your airports, naval bases, etc., to prepare for tough combat.
You can also upgrade your commander level while you lead your troops. This game offers you to play in multi-layer mode, and this is certainly a game that you will enjoy playing.
---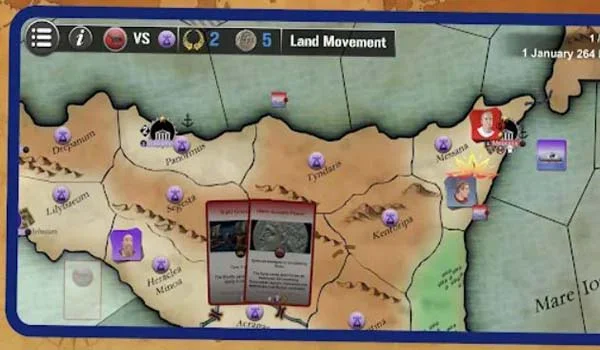 Plugin Digital's Wars across the World tackles a range of scenarios and settings from history. The place of fighting shifts continuously and at a fast rate. For instance, you might fight in the forests of Tannerburg for a moment and then storm the beaches of Normandy before you finally attack the Syrians in the Six Days War.
The mechanics in the game translated from era to era, offering the players fun and experience. The developers divide the map into different regions like land, naval, and air domain combat units. You can enjoy the simultaneous side shoots options.
There are multiple event card packs along with the tutorial and an additional scenario too. Download this game the next time you want to try out a new game.
---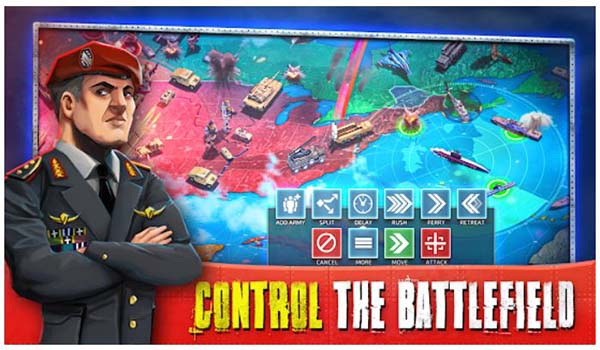 Funny Tap Studio's Conflict of Nations: World War 3 is a long-term free strategy game where you can play against a hundred global players. The game offers its players matches that last for several weeks. Sometimes these matches even last for months.
Furthermore, the game provides a decent level of depth that players can play through a web browser.
The game revolves entirely around victory points, and the player who scores the maximum points becomes the ruler of the nation. The gradual building of infrastructure and armies is fascinating. Claiming the territories is easy, and you will enjoy this game very much.
---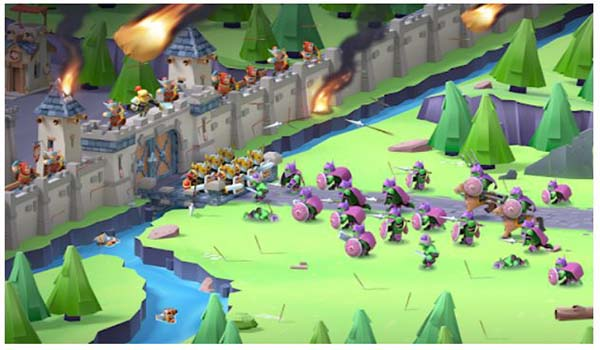 Play 365's Game of Warriors is a strategy Tower Defense game, offering its players a unique style in its genre. You can find the gameplay set in a magical world. The players need to upgrade their defences, survive the mighty soldiers and capture the enemies' territories to conquer them.
You will come across a rival alliance of evil kingdoms that pushed the remains of human civilizations to the corner of the world. The people plunge into misery and try hard to survive in the world of isolated and forgotten humanity. The players need to get the horses ready, hire warriors for their troops, and prepare the spears required for the battle.
With the blowing of the warning horn, your titans destroy the enemies' walls and towers. You can unlock up to four heroes. There are over 1500 defensive waves, over a hundred territories for conquering, and over a thousand building upgrades.
You can opt for more than thirty soldiers to upgrade and also can conquer four different races.
---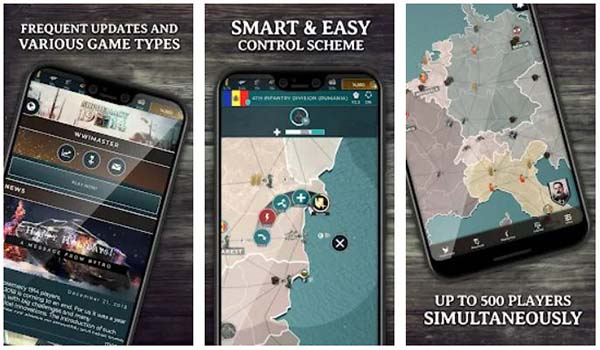 Bryto Labs's Supremacy 1914 allows its players to be a part of a nation and assume the highest office, as they desire. The gameplay revolves around the First World War. The game allows the players to balance the production of materials, weapons, and troops using rare resources that your nation offers.
The players form alliances with their competitors, conduct significant trades and deals, or face the challenges the game provides through the WWI scenarios. You will get real-time multiplayer. There are several maps and scenarios to play.
It runs on all devices. It provides frequent new content. There are up to five hundred opponents on a map. You can join other players and enjoy the game to the fullest.
---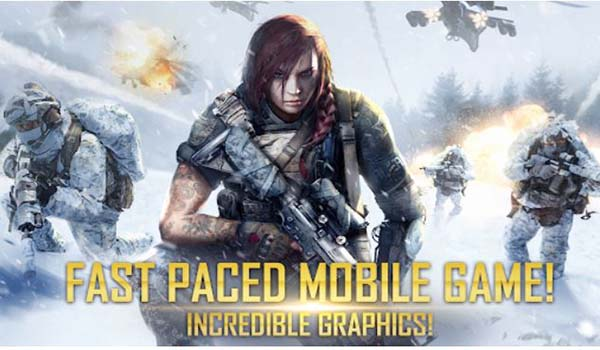 War Commander: Rogue Assault is developed by the reputed KIXEYE. You will explore high-level combat strategies in this game and use tanks, rockets, and warships to command your army to defeat your enemies.
You can control the war zones by striking your enemies strategically. This game gives the feel of real-time gaming while you take on your enemies, push the siege and achieve victory. Download this game to experience high-end gaming with the ultimate military strategy.
---
Conclusion
Our list includes the 25 best war games for Android that you can enjoy. We hope that you went through the article and made your choices to try one of these. Get ready to enter the battle arena and download your favourite game. We are sure that you would love playing these games and will soon become addicted. We hope this article about the best war games is helpful to you.
Do share this content on social media if you found it useful for you in any manner.