Are you looking for the best PPSSPP Games on Android? If yes! You are at the right place. PlayStation brought a predominant revolution in the gaming community. The games released on PlayStations have dropped a momentous impression on gamers.
Developers are now launching the PPSSPP emulator versions of PSP games that can seamlessly run on Android. And in this editorial, you will learn about the top 25 PSP games that can also run on Android using emulators.
Also Read: Top 25 Best Adventure Games for Android
---
Review of 25 PPSSPP Games for Android
The principal objective of this editorial is to find you high-end PSP games compatible with Android. Here have a look at the top 25 popular PPSSPP games.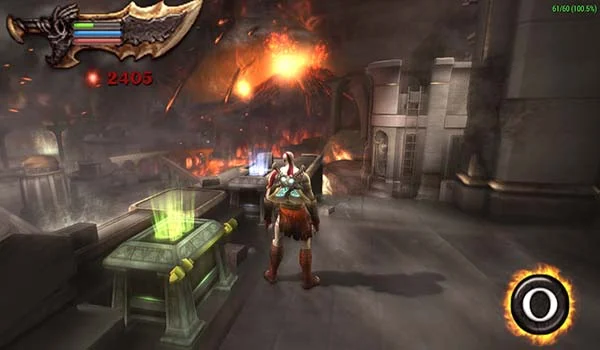 It is one of the best PPSSPP games among PSP gamers. Now you can also enjoy playing it on your Android. PPSSPP emulator allows you to play it on your device. God of War series has a wide number of versions.
But, Ghost of Sparta is one of the prevalent games with several downloads. These games are under the genre of action and adventure. There are mythological twists and war strategies that can increase the level of excitement.
The game's story is exclusively revolving around a mythological hero, Kratos. The hero in this game gets hunted by his vision of a moral past. Thus he is seeking vengeance.
---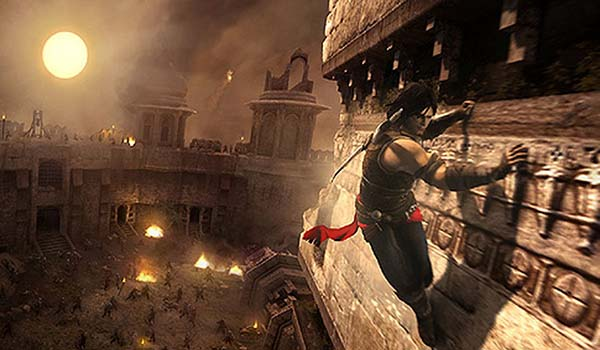 This game by Ubisoft got released on 18th May 2010. The storyline of this game returns to the storyline as established by its predecessor Prince of Persia-sands of time and two thrones.
In this game, the user would play as the Prince who is hunting to see his brothers. With increasing stages of the games, users can achieve new powers to make the Prince stronger. There are battles at every stage, and every battle will take you closer to your quest. In Android phones also the graphics are quite immersive that take you to the surrounding.
---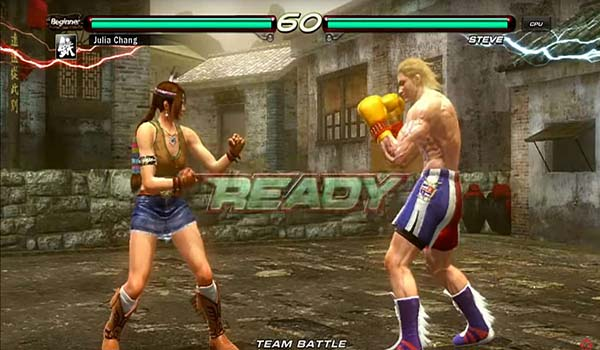 This is the seventh and the most prevalent part of the Tekken franchise. This game for Android was developed by Bandai Namco Games. It offers you an enhanced stage to achieve more interaction with predecessors. In the games, the users can achieve a new set of systems that will amplify the player's strength.
If you are a fighting game enthusiast, then it comes as a great recommendation. Beating unskilled enemies offers you pleasure. However, you need to earn good proficiency in it. This game has all features matching an old-school arcade game. You can play with your favourite character. There are also mood-changing tracks to keep you motivated in the game.
---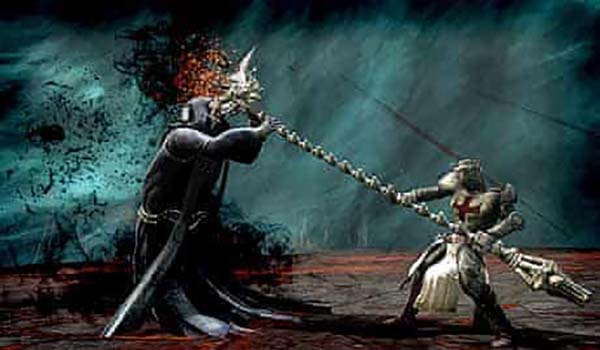 It is another popular game developed by visceral games. In this game, the user will play the character of Dante. Dante is a Templar knight who preserved the Soul of the poet Virgil. Users must fight through nine hell circles to protect Beatrice from Lucifer.
This game again comes under the genre of action and adventure. The storyline is also quite interesting to keep immersed in the game.
Users can either play this game in single-player mode or multiplayer mode. The graphics of this game takes you to mythological surrounding to fight your opponents.
---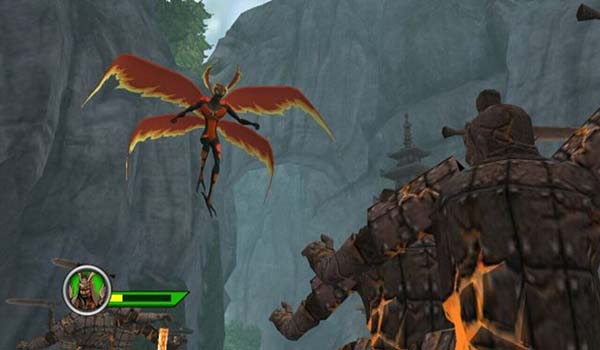 Ben 10 lovers are surely going to love this game. The game is completely based on Ben's ten alien stories; this game is the fifth part of the series. It introduces players to new alien heroes from TV series.
A quick switch is a great enhancement that you can find in this game. The graphics of this game are pretty impressive. It works seamlessly on your Android. What users will find more interesting is the many new aliens to play as. This game is a single-user game, in which you have to compete with your opponents.
---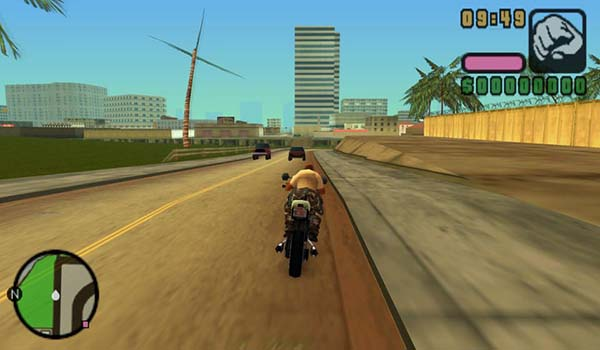 Vice City Stories is another action-packed game that you are surely going to fall in love with. If you have played GTA vice city before on PCs, you will love the game again. It is a prequel to vice city. The game has unique empire-building systems where the player would have to conquer businesses from opponent organizations. The game starts with a gang. Players in this game have to expand their criminal community and increase their incomes to find new rewards. The gaming environment is completely non-linear. Players here can choose how they would like to play. Players can also interact with new people in the game. You will definitely enjoy this game.
---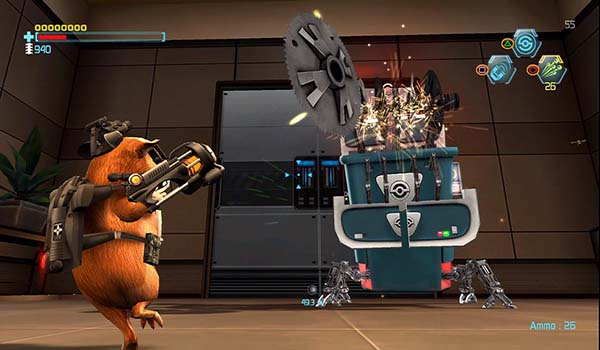 This is one of the top PPSSPP games that are compatible with Android devices that can play free. The storyline of this game completely revolves around the G-Force movie. The players here will play as a mouse that is trying to escape from different locations. The locations include production centers, sewers, and many more. With every escape, the player will get rewards and enhancements in powers and ammunition. This game is quite immersive if you love the movie. Moreover, the game is a decent time pass but doesn't offer you much action.
---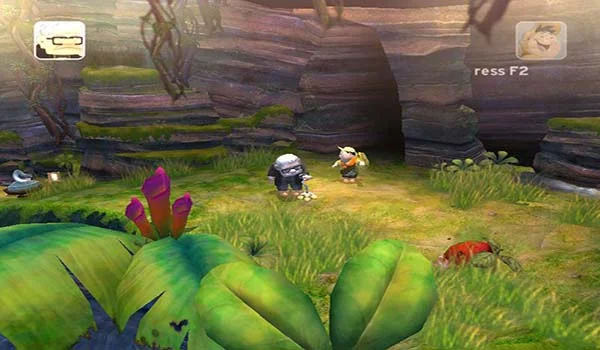 UP is a game based on a popular animation movie with a similar title. This game was developed by Heavy Iron Studios and published by THQ. The game's storyline is quite the same as the movie; Players can take advantage of switching between different characters.
This lets users enjoy different powers with different characteristics. Players can play this game in both single-player and multiplayer modes. However, the multiplayer mode in this game comes with multiplayer aerial combat to make the game more interesting. Up is a fun game that is quite similar to Super Mario and Pokémon Jupiter.
---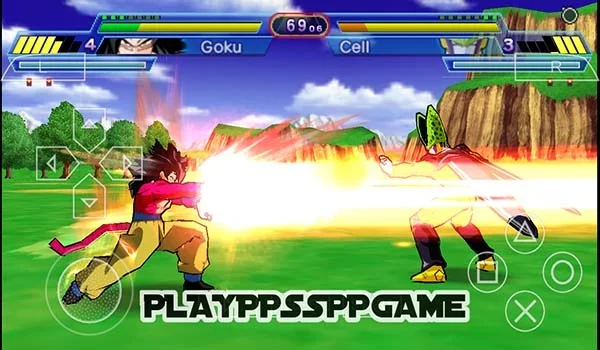 This game comes under the genre of action and fighting. This is a 2D fighting game with seven chapters; players complete all the chapters to win this game.
If you are a Dragon Ball Z enthusiast, this can be one of the main reasons to play this game. As the main hero, you have to make more than 30 attacks to win the game. The graphics, even in 2D quality, is imperative. Players can have fun playing this game. This game first got released in Europe and now has conquered the whole world.
---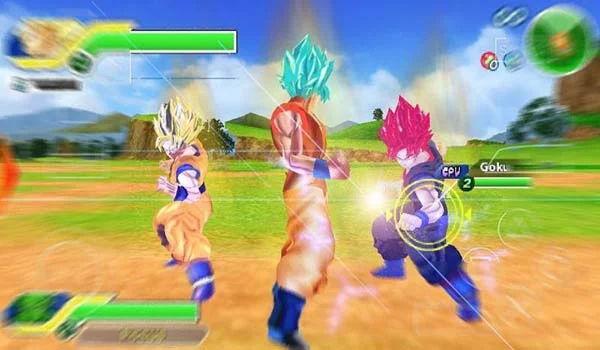 It is another popular PSP game that you can directly download on your Android phone. It is a wrestling game based on the popular Dragon Ball Z characters. Players here can find over 70 popular characters to play as. There are scopes of character customization that make this game creative for gamers.
Battles in this game are also highly impacting and immersive. Players can play in tag teams like one vs. 2 or 2 vs. 1. The Multi-player gaming environment is quite good. In the emulators, this game still has good graphics. However, the overall performance of this game depends upon the device you use.
---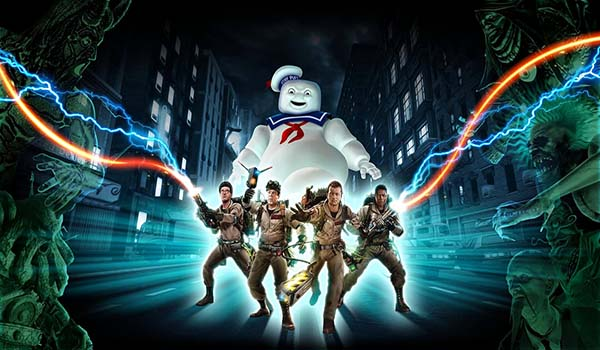 This can be the best action-adventure PSP game on your Android. The game takes you to a ghost world where you have to hunt and capture new ghosts. In the game, players have to recruit ghosts to the team and capture the rival ghosts. The players have to move into the environment in the quest for paranormal activities.
When players find any paranormal activities, they have to hunt down ghosts. The game is purely based on the Ghostbuster movie; the soundtracks are also from the original Ghostbuster movie. The game's characters and locations are also quite similar to the movie.
---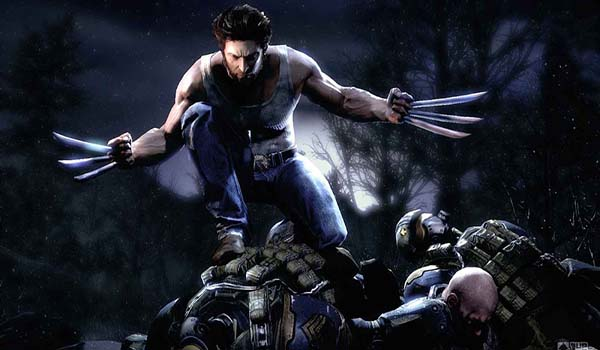 X-men probably doesn't need any type of introduction. The movie is quite famous among all people. The popular X-Men movie is a story with a lot of adventure and action-packed, as the game. However, you have to play a wolverine, a popular character in the movie.
For those who don't know, Wolverine is a mutant having adamantium claws; adamantium is a specific metal used in Wolverine's bone that makes him invincible. The claws come out of the knuckle whenever Wolverine is ready to attack. In the game, the same happens. Here players have to defeat enemies and collect rewards.
---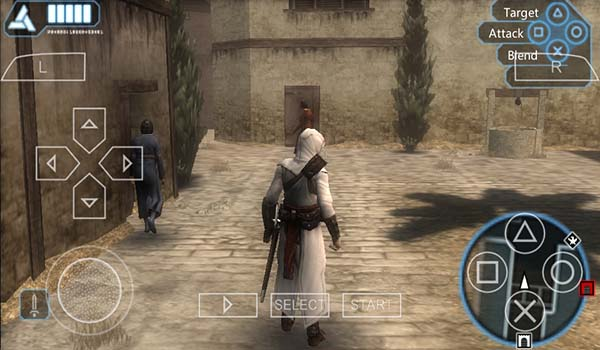 This game is a sequel to 2007's popular Assassin's Creed. The gameplay and controls in the game are quite the same as in the movie; this game comes under the action and adventure genre. However, Eagle's vision is no longer available in this game.
If you have been a fan of Assassin's Creed, you will find this game worthy. Graphics in the emulator version has no compromise compared to the PSP version. It is also smooth to control. But the game's overall performance depends on the device you use. In high-end devices, the game runs perfectly!
---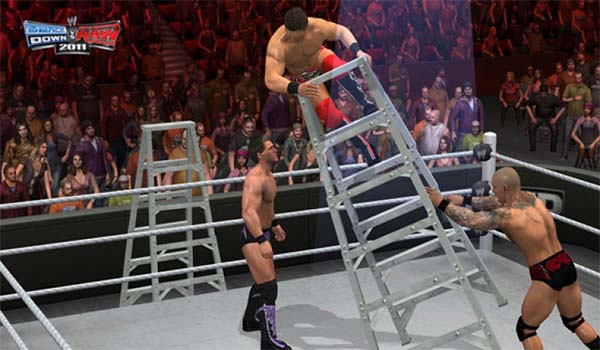 WWE has been the childhood entertainment for many 90s kids. Even today, WWE is ruling with great entertainment. The game of WWE is also the same and offers you a great experience. You can play this PSP game on your Android device without any lag, with high graphics. This game is the seventh and last game from WWE in the series. This game redefines physics systems.
Players can realistically use objects. It has 3 modes:
In the first mode, the WWE universe creates storylines and adds cut scenes and rivalries between players.
Whereas, in the second mode, players can play the road to WrestleMania. There are many new features in this mode that includes interaction with superstars and mini-hunts.
In the last mode, players can create modes with existing attributes.
---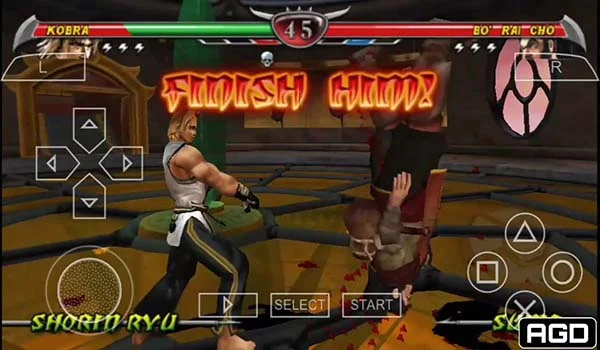 This is one of the first games to be ported to PSP platforms from PlayStation. Back in 2006, this game was a hit. It includes exclusive characters like Shao Kahn and Goro. The mortal combat game has an endurance mode. In this mode, the players have to fight against a constant flow of enemies.
The game offers you adventure and action with full marks. The graphics of this game also is quite realistic as it immerses you in it. After completion of every stage, players will gain collectables and power to move further in this game.
---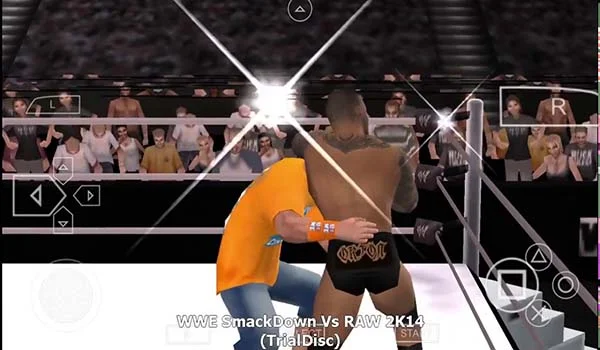 This game has new improvements as compared to the older ones. The graphics in this game also have been improved. The superstars, including the fights in this version of the game, look more realistic.
Players who want to experience real fights can download this game in the PPSSPP emulator version. The objects and audience in this game also look more real. As of the previous game, this version also has three different modes. Users can also create new match types for more excitement.
---
17. Pro Evolution Soccer 2020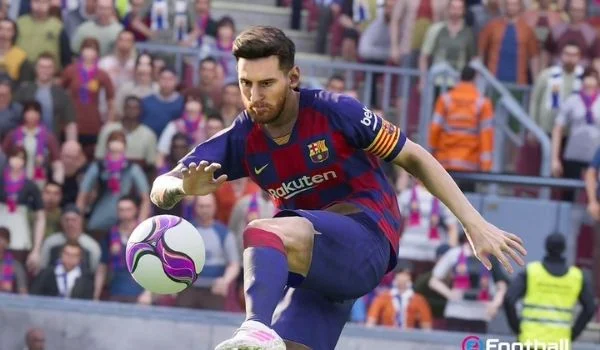 This is by far the more prevalent soccer game in PSP. Soccer lovers will find pure entertainment in this game. The graphics are decent and realistic. However, in the PES 2020, there are no backstories. The main player here has missions to complete. PES 2020 also has different modes.
After a shoot, this game also shows the recap in slow motion. The soundtrack of this game is amazing. It also has an audience cheering for you. In this version of PES, players can achieve more stunts and play freestyle kicking.
---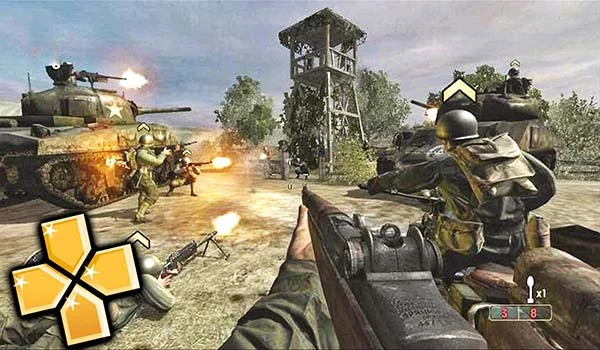 This is a first-person shooter game. The game was developed by Amaze Entertainment. The storyline of this game is set in World War II. The game has three campaign modes: American, British, and Canadian. It is similar to an open-world game but with some sort of mission.
All the modes have their own missions that the player has to complete. This game comes under the genre of action and fighting. The graphics of this game are also quite realistic.
---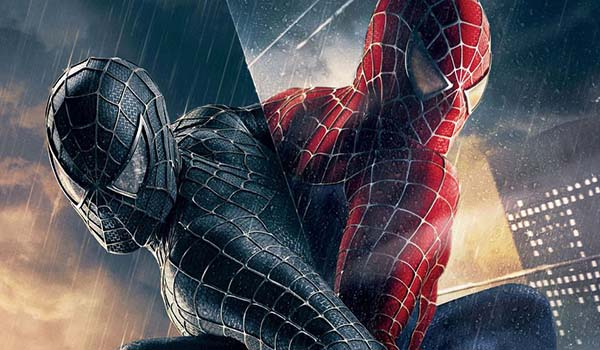 You must have watched the movie many times. The game is no less than the movie; this game is even one of the top-rated games. In the genre of action and adventure, Spiderman 3 is ruling at the top. The storyline of the game is similar to the movie.
However, the game doesn't support low-configured Android devices. Users who have low RAM can find lagging issues. The playing and controls of this game are quite similar to the Spiderman 2. Few attacks have been integrated into this version.
---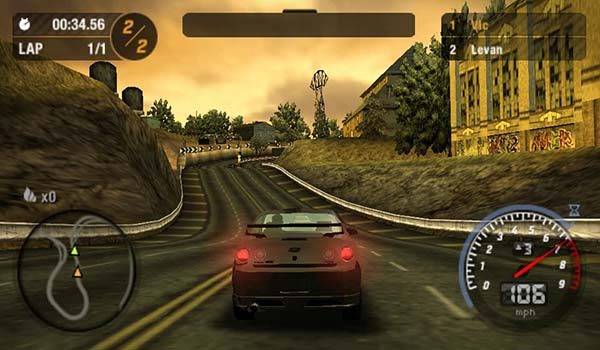 This is one of the most popular PC and PlayStation games. On the PSP also, the game has the same popularity. Popular game developer electronic arts develop this game. As a prevalent racing game, you can find many racing modes in this game.
In the race, players have to challenge rivals and win the title. The game is good but not excellent compared to other racing games. Winning the race is quite challenging.
---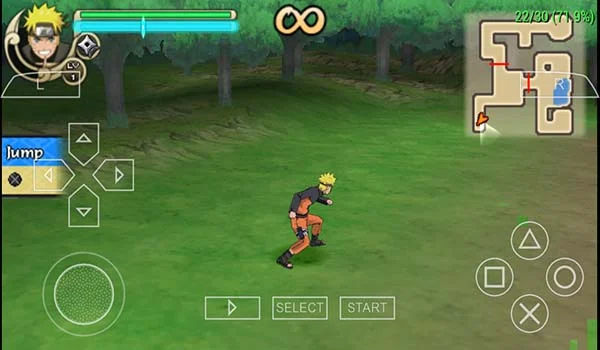 Naruto is also popular among anime lovers. This game comes under the genre of action and adventure. The game starts with a mission in which the player has to rescue Kazekage.
The graphics in this game is 2D, but it seems real. Players in this game can also find more combos and attacks than any other PSP game. This game also demands practice before playing to achieve mastery.
---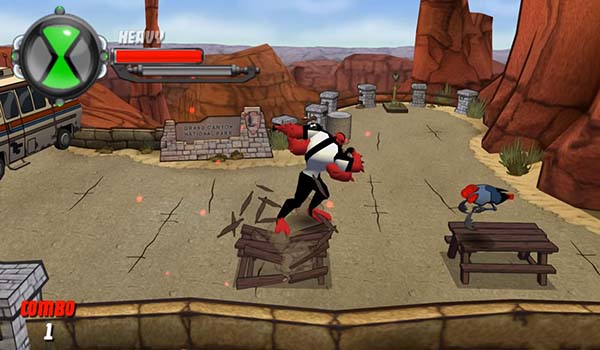 It is another popular game from the prevalent animation series of Ben Ten. This game, however, is the initial part of Ben ten. It takes you to a time when Ben was ten years old. The storyline of the game is quite similar to the first part of the animation series.
Here Vilgax wants Omnitrix as the game is from the past times. The graphics depict your past and are quite amazing. The animation of aliens is made to perfection.
---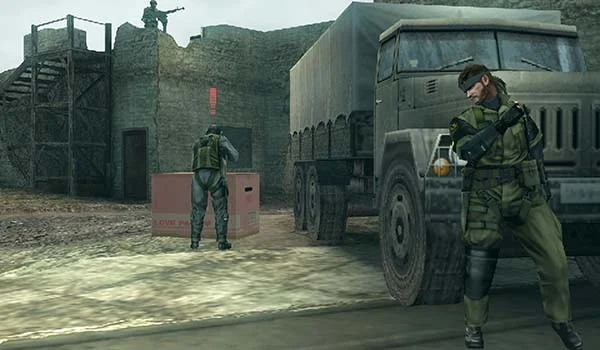 This is a game packed with fierce action and adventure. It is from Konami. In this game, players will play as a man named Snake. This man runs mercenary unit militaries sans frontiers. There are soldiers with whom you have to fight with.
The graphics in this game are based on a war base with weapons. It looks quite realistic. The difficulty level in playing the game is also tough. Players who love hardcore action will fall in love with this game.
---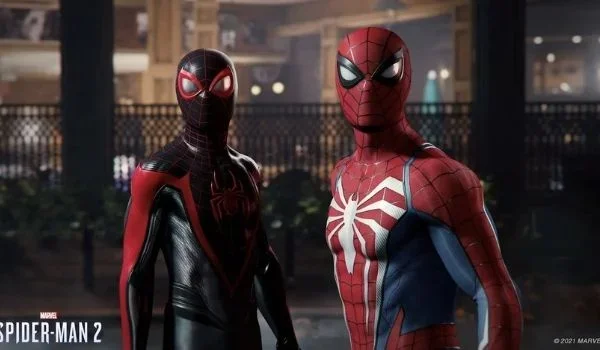 Spiderman 2 is the previous version of the Spiderman 3 game. This game comes from the action and adventure genre. The game is from 2004, so the graphics you will find are from the same time. The game has got some nice visuals. But not as good as Spider man 3.
It also has an impressive physics-based algorithm to simulate Spiderman. The web-swinging in the game comes in 3D which immerses you in the game.
---
This is a sequel game of the famous vice city. In this version of GTA, you will play around in a different location called liberty city. The storyline of this game is quite the same as Vice City. Players here have to conquer business empires to gain money and power.
However, completing missions is not mandatory to play in the game. You can roam around in the city without any missions. You can ride cars and performs stunts to win cash rewards.
---
Frequently Asked Questions (FAQs)
1. What is the best PSP game for Android?
Spider-Man 3, PES 2020, NFS Most Wanted 5-1-0, God of war- Ghost of Sparta, GTA vice city stories, Ben ten-protector of Earth, DBZ-Shin Budokai 2, Naruto Shippuden are some ultimate PSP games that you can play on Android smartphones. However, you need to install PPSSPP emulators for that.
2. What is the most downloaded PSP game for Android?
God of War-Ghost of Sparta is the most downloaded PSP game for Android. It has more than 5 million downloads amongst Android users. Spider-Man-3 is the next most downloaded game.
3. Can PSP games run on Android?
Yes! PSP games can run on Android devices. However, it needs PPSSPP emulators to run. Users have to also keep in mind that most games would not run at an acceptable speed. You may need a highly configured Android device with more power.
4. How can I play PSP games on Android?
To play the PSP games on Android, you would have to first download Android PSP simulators. Using the simulators, you can play PSP games with ease.
5. What does PPSSPP stand for?
PPSSPP stands for PlayStation portable simulator suitable for playing portability. This is a free simulator to play Android games.
6. Can I play GTA using PSP emulators?
Yes! Using the PSP emulators, you can play GTA Vice City Stories, and GTA Liberty City.
7. Are all the PSP emulator games free?
No! All the PSP games for Android are not free. Some may require buying the game.
Check Out: Top 15 Best PSP Emulators for Android in 2022
---
Conclusion
PSP games are quite immersive. Playing it on Android devices offers you more comfort and satisfaction. Now that you know the top PSP Android games, you can choose one and play it all time. However, you have to make sure you are installing them safely without any Trojans. We hope this article about PSP or PPSSPP games for Android is helpful to you. Do share this content on social media if you find it useful for you in any manner.