Are you searching for the best Adventure game for Android? If yes, you are at the right place. The world of mobile gaming has evolved. Users these days can find a lot of genres when it comes to mobile games. Adventure games are a popular game category that users look for in the Google Play Store.
In this article, you will get to know about such adventure games that are quite popular amongst users.
---
Review of Top 25 Best Adventures Games in 2022
Keep reading the reviews below to explore the best adventure game that is worth playing on your Android.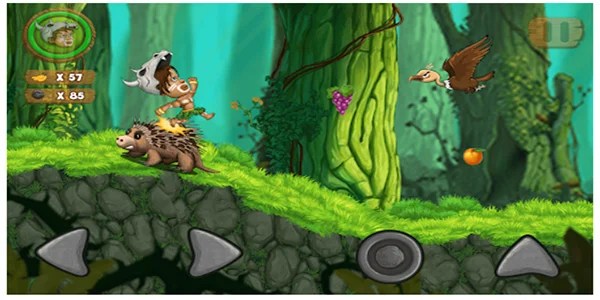 While talking about adventure games, Jungle Adventures 2 comes as an obvious choice with some impressive gameplay experience. You can access this game completely free on Google Play Store.
Further, here you will play a character named Addu. You have to play for saving all Jungle fruits from an evil magician who takes all the fruits of the jungle to attain immortality. You can find slide scrolling types of adventure in Jungle Adventures 2.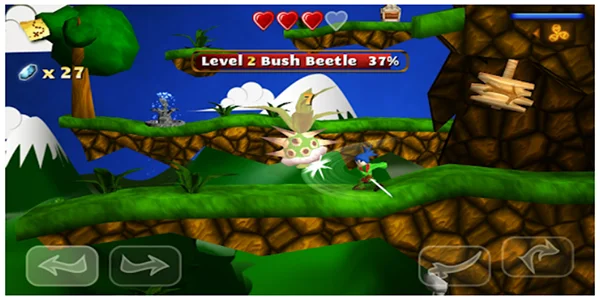 Swordigo is a fun adventure game where you will experience some dark caves. Players have to cross several mysterious and dangerous paths to reach their destination. While moving along with this game, you can find several legendary and powerful swords that let you defeat and overcome any challenges.
In the path, players will find several devious monsters, where you have to use strategy to defeat as well. Apart from the gaming story, screen controls and visuals in this game are quite decent. Users can also customize the operations control.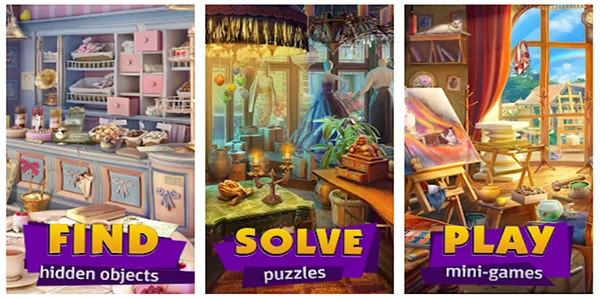 It is a game that takes you to the Victorian era of London. The place that you would be playing in is known as Albion. To move forward in this game, users have to solve puzzles and unveil the mysteries. The mysteries are quite similar to the mysteries of Alice in wonderland. Every user playing this game can soon get addicted to it.
Apart from that, there are several hidden objects that a player can uncover to earn rewards in this game. In the course of playing, you can also meet several characters who solve the puzzles for you.
4. Ghost Town Adventures – Mystery Riddles Game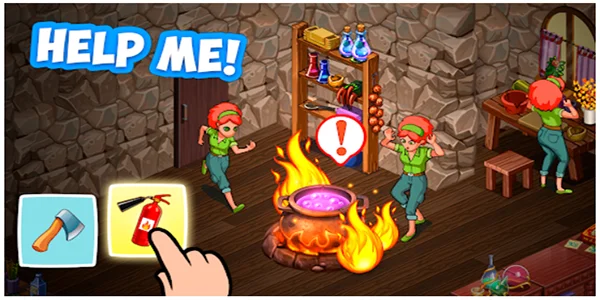 You must be quite clear with the name that this game is ghost-related. Users here can witness maximum twists of supernatural powers and several adventures in the game. Solving riddles is also another side of a Ghost town. The character playing this game will meet Anna and then will enter the city.
The eventual objective of the character would be to save the city from an evil ghost. Users can find game strategies that are easy to perceive. The overall gaming plot is also exciting.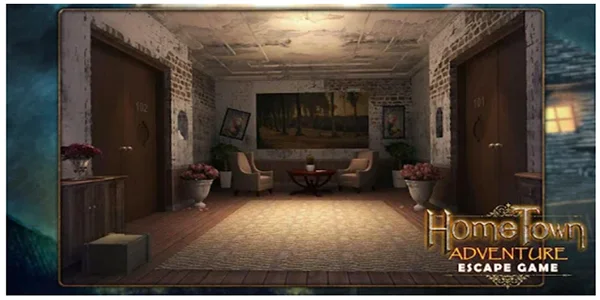 This is a game that would offer you a blend of both worlds. You can play this game as an escape game and yet find adventure. It is a really exciting game. The player here would find several game rooms, and they have to solve puzzles to move along with the game's levels. Apart from the gameplay, you can also find impressive visual detailing. A mysterious sound system is what also increases the excitement while playing this game. The most useful feature of this game is you can play it offline.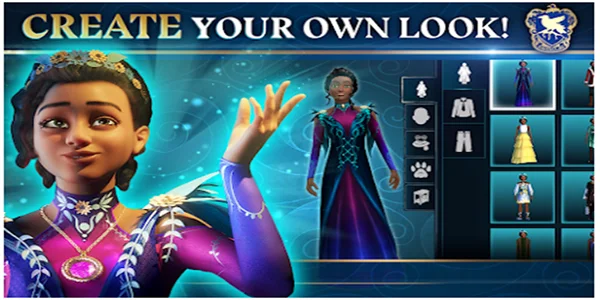 Are you a Harry Potter fan? If yes! Then you are surely going to immerse in this Harry Potter game. You will face several adventures while moving around in the wizard. You can explore several dark secrets and spell curses to fight your enemy. Like the Harry Potter movie, you can also enjoy the adventure by riding the broomstick.
There are several new characters that users can explore in each game stage. Users can also make friends, and make a group as well. Apart from gameplay, the visuals and sound effects are also realistic.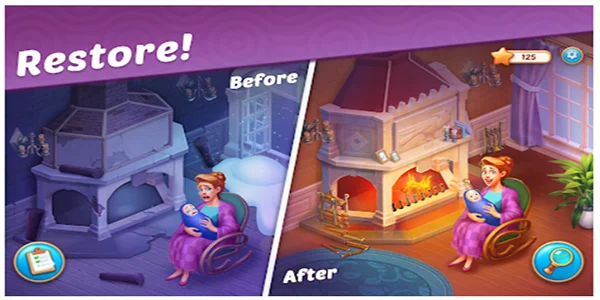 This is a game in Castlewood where you can find a lot of mysteries and adventures. The castle wood comes abandoned. You have to play here as a character who is unfolding the reasons and mysteries behind abandonment. Users can find one companion in this game.
Carl would guide you to several locations to solve mysteries; users will enjoy this game by finding several hidden objects and earning stars. You can also showcase your detective skills and find out clues that lead you to a secret.
Users who wish to attain a real adventure game can play this game. This is an adventure game with a blend of the detective genre. You will have to meet several characters and solve different criminal cases.
These criminal cases may include murder, stealing, robbery, and kidnapping. All the users would lead the team of detectives and solve several puzzles. What excites users more is the tactics deployment and features. But this is a completely online game, so you need to connect to the internet to play this game.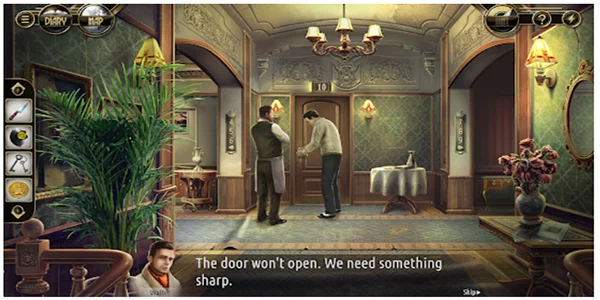 It is another crime-oriented game where you will solve murder mysteries. Playing as a detective, you have to find several clues in the game. There are many challenging tasks here that will engage you in adventurous activities. Apart from that, the storyline of murder in the Alps is also quite impressive.
You will improve your logical skills. Overall gameplay here is also interactive. However, the game comes with a story from the 1900s. Thus, you have to play in that era. While playing the game, you can find several characters meeting and interact with you.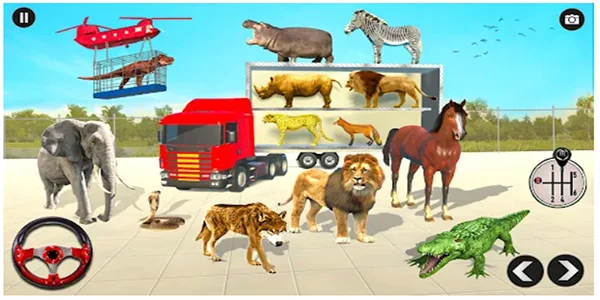 It is a unique game compared to any other contemporaries. Animal truck transport is also the first-ever game with a concept like that. Players have to move an animal truck carrying animals from one zoo to another. There are several off roads in the path where users have to move the truck carefully.
Apart from that, the gameplay is not much advanced. You will find this game good for kids. Visuals of this game are also decent. All you need to do in this game is rescue animals and move them to safe shelters.
Ice-age adventure is a game where users can find remarkable animation. The game has 3D graphics with a rich storyline; users can play this game as Sidd, Manny, or Diego.
You have to start your adventurous journey to explore an unknown world. There are epic features in the game; every stage is different from the former one. Users, however, have to save animals that they see suffering in this game. Professionals find the graphics impressive. Thus, you must also try this game. You can also play this game in diverse languages.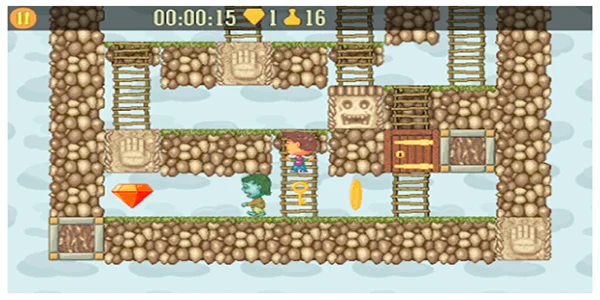 It is a game that brings you customary arcade adventure gaming. You have to solve the mazes to move along in the game. Jack Adventures is completely free to install and also doesn't demand any in-game purchases. Playing this game will make you nostalgic, as you can find several gaming options.
Users can also find creator mode in the game. You can get a smart saving option and many more with creator mode. Several hostile creatures are predictable in this game; it includes Zombies, robots, dark knights, and many more.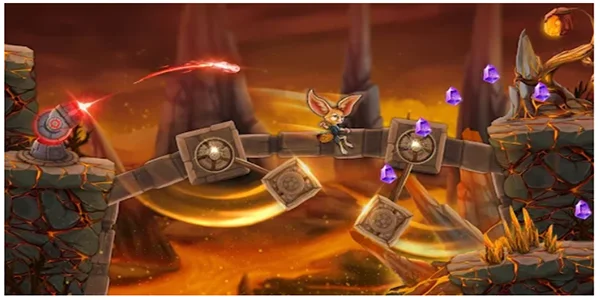 By playing this game, you can join yourself in the mysterious world of Fin and Ancient. The gameplay is exciting, as here you will fight, jump, run, solve a puzzle, and many more. While playing this game, you can also find compelling graphics in exotic places and a better surrounding setting.
Players have to complete all missions to move further in the game. For combatting, users will find swords and magic spells. However, the eventual objective of the player would be to become a master magician.
14. Rayman Adventures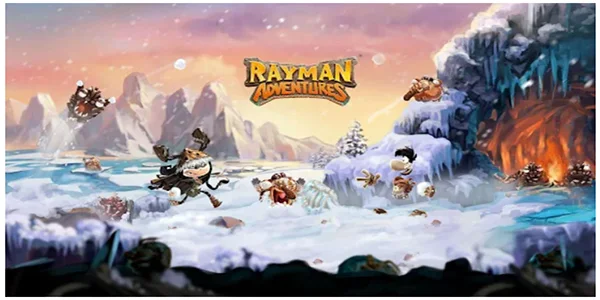 It is a game that takes you on a mysterious quest. The backstory of this game is so immersive that you will soon get addicted to it. As a player, you have to aid Rayman and his friends in preserving the forest.
If you fail to preserve the forest, you will face something that is dangerous. In this game, you can find seven remarkable worlds to discover. The user would have three special abilities to fight with opponents here. You can also attain all-new adventures by growing your scared story.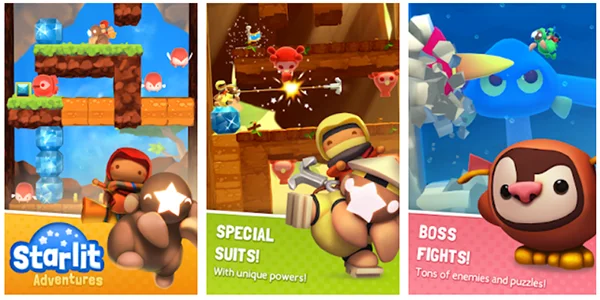 Star in the name may have indulged you in making several guesses. But for your information, you have to play this game as a star keeper. You will find opponents who steal the stars from the sky, and you would have to protect the stars by fighting with them. Users can find several adventures amongst the celestial bodies.
What is more loving is the cure characters in this game. Kids will find this more interesting, and the game will also educate them about stars. There are also several powers that players can use to move to the next level.
See Also: Top 24 Best Small Games for Android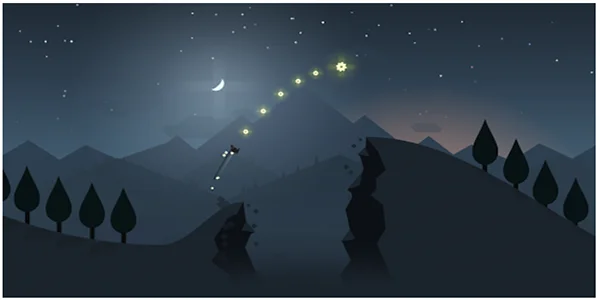 It is a game where users will play as an Alto. Alto is a character living near a windmill. One day he finds all his animals escaped. You will play as Alto, and along with friends, you have to find all the escaped animals. While searching for animals, you will witness several mysterious and adventurous activities.
The scenarios that you will find here are inspired by real life. The graphics are so good that you can even find changing weather, snowing, fogging, and many more.
17. Lion Run- Adventure King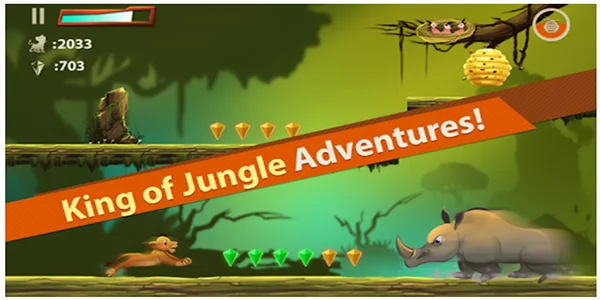 Lion run is another recommended game where users have to help the lion cub to reach its destination. There are several obstacles that you can find while playing along. The main character; that is the lion, has to cross obstacles like swing, dash, river, and bounce on several scenarios to protect from an evil predator.
Controlling the game is quite easy. You will find easy controls on the screen. Apart from gameplay, graphics are also quite decent. It is also a lightweight game that doesn't consume much space on the phone.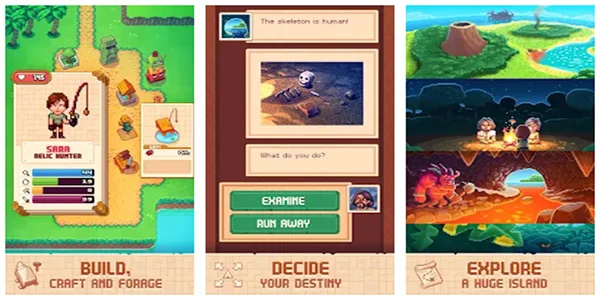 It is a strategic yet adventurous game. Playing this game would never make you bored. The storyline of this game says that you, along with your friend, are stuck on a remote island. You have to find out your way back home by facing all your adventures. You would also be having the skills to make different crafts.
Thus, you will use your strategic skills to make crafts and find your way back home. There are different islands that you can choose from.
19. Ghost Ship – Hidden Object Adventure Games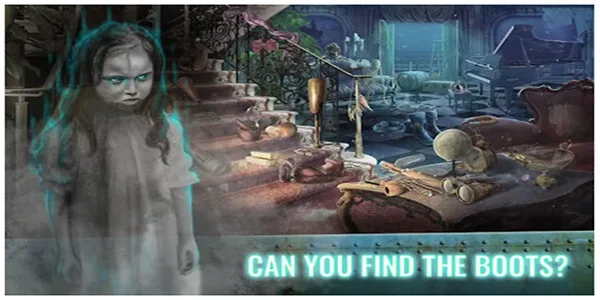 You will enter a ship having a ghost in it. There are several secret treasures that you have to find. You have to move to a different part of the ship, searching for treasure. The ship is completely wrecked and has ruins of it. In your course of finding treasures, you will witness several ghosts.
The ghost will see your bravery and notice how much you can tolerate. Players have to show their true detective skills here and find hidden treasures.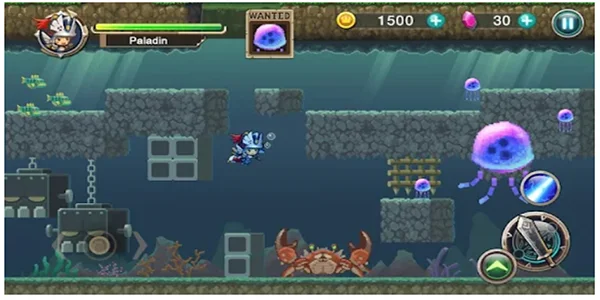 It is an interesting game with twists and plots. You will qualify as a rogue on completing all the missions of this game. There are simple and customary designs to witness at this game. All you need to do is defeat your opponents by moving along in the terrains, surfaces, and underwater.
Most people find this game interesting for its minimal gaming control. Easy controls help you achieve objectives more easily. Users here can also customize weapons to defeat an enemy.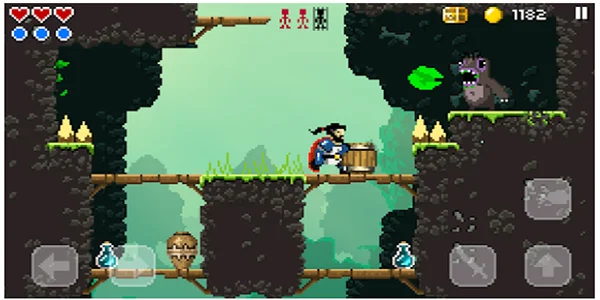 This is an action-packed game with a blend of adventure. However, it is an old-school game with pixel-art graphics. It looks like a customary video game. The story of this game is based on Xolan.
Xolan is a young boy who always fights for justice. Thus, you have to play as a Xolan seeking justice. You will have a powerful sword to fight your enemies in this game. Users can find nine-time-based challenges to face.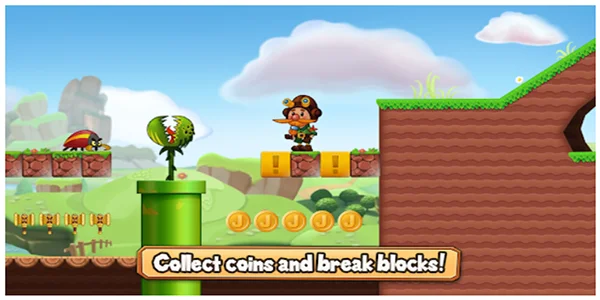 Another classic arcade game on the list! This is a game that is quite similar to Super Mario bros. So, you have to move along in a 2D game setting. Along the way, you will find several challenges.
If you fail to cross any challenge, you will die and have to start from the beginning again. While playing this game, you can find several rewards and gifts that you can earn upon touching them. It is a great and immersive game to play.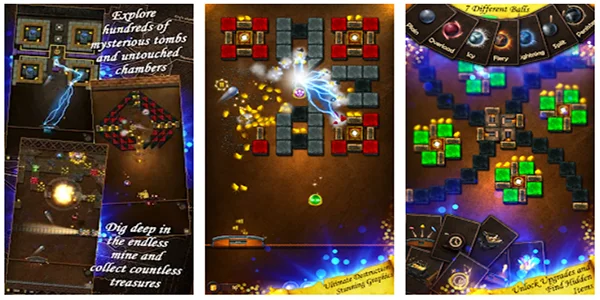 In this game, you have to make your journey through an ancient temple. Your objective would be to collect as many treasures as you can. While making your journey in the temple, you will come across several mythical stories and adventures.
There are a total of 192 challenges in this game. So, you will never be bored while playing this game. There is also endless destruction that you can find in mining mode.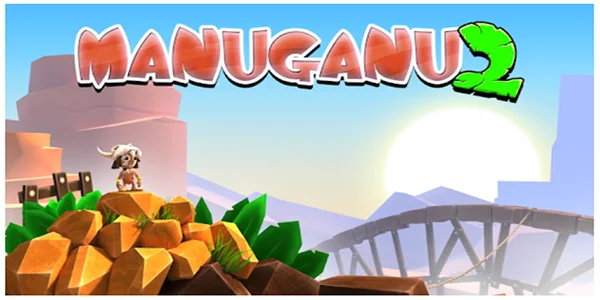 Manuganu 2 is a brand-new game with a lot of action and adventure. You will play as a boy named Manuganu, who quest to find a best friend. In the course of finding a best friend, you will come across several challenges and obstacles.
You have to finish all the levels to successfully find your friend. You have to run away from enemies and dodge obstacles without any weapons. So, timing is the trick here.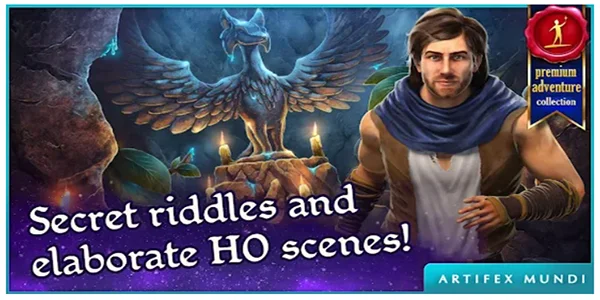 It is a game with remarkable gameplay. It has hidden objects, puzzles, adventure, mystery, and all you need. The storyline of this game says that, in the absence of the mortally ill king, you have to save the people of Persia from an evil dictator.
You will find the cause of illness and unlock several mysteries. While playing, there are several adventures to face. This game also has good graphics to immerse you.
---
Frequently Asked Questions (FAQs)
1. What Is The Best Adventure Game For Android?
You can find a plethora of Android games offering you power-packed adventure. However, this list contains the best ones with a good user review. Some prevalent adventure games are:
Jungle Adventure 2
Swordigo
Alice in the mirrors of Albino
Ghost town adventures
Escape game: Home town adventure
2. What Is The Best Offline Adventure Game?
Most of the games that you find on the Google Play Store needs internet connectivity. However, this list includes some adventure games that you can enjoy playing offline. It includes:
Alice in the mirrors of Albino
Escape game: Home town adventure
Adventure town
3. What Is The Number 1 Adventure Game On The Globe?
Jungle Adventure 2 is the best adventure game that you can find on the Google Play Store. It has stunning graphics and smooth gameplay, offering maximum adventure. The game's story is also quite interesting and immerses you in this game.
4. What Are The Free Adventure Games For Android?
Every game that you find in this list is free to download and play. However, some games may demand you for in-game purchases to move forward with the game's levels.
5. Why Are Adventure Games Good?
Adventure games are good, as it helps players augment their cognitive skills. The innate design of adventure games helps children also. It helps them improve their logical and analytical skills. Eventually, you would gain better decision-making with adventure games.
6. What Are Some Examples Of Adventure Games?
Some dominating examples of adventure games include:
Alice in the mirrors of Albino
Escape game: Home town adventure
Adventure town
Alice in the mirrors of Albino
Ghost town adventures
Escape game: Home town adventure
7. What Are The Various Types Of Adventure Games?
The adventure games amongst themselves also include several categories. It includes:
Mountaineering
Trekking
Bungee
Cycling
Hiking
Rafting and many more
You can also find a blend of all these adventures in many games.
---
Conclusion
In conclusion, these are the top 25 best adventure games that you can find on Google Play Store. Now that you comprehend the most acceptable adventure game, you must find the one that would keep you engaged the most. However, choosing the game can also include picking a high-end game or lightweight game. Pick one that suits your interest and matches your smartphone specs.
We hope this article about 25 best adventure games for Android is helpful to you. Do share this content on social media, if you find it helpful for you in any manner.