Are you in search of the best PSP emulators for Android to enjoy Android-compatible PS games on your smartphones? If yes! You are at the right place. PlayStation has always been an epicentre of fascination for gaming enthusiasts. PlayStation games are immersive with high-grade graphics and exceptional user control.
In this guide, you will discover the 15 best PSP emulators for Android. All these emulator reviews have been provided by checking compatibility and performance.
---
Review of 15 Best PSP Emulators for Android Devices in 2021
We've made sure these PSP emulators offer compatibility for the smooth running of PSP games on your Android device. Keep reading to explore the top 15 emulators in the list below.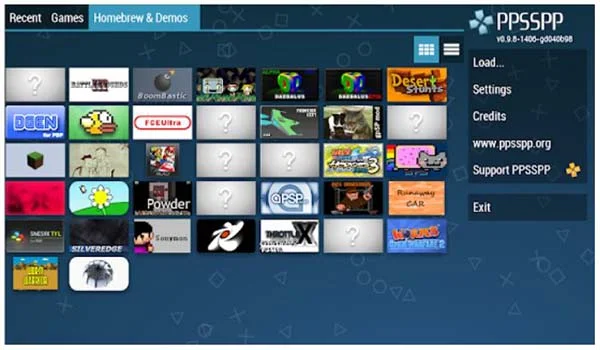 It is one of the prevalent PSP emulators with an extensive user base. PPSSPP offers you a high-definition gaming experience as you would achieve in PSPs.
It runs quite a lot of games; however, the smoothness of these games depends on the hardware configuration and power of your Android device. Downloading the app won't provide you with any games; you need to have ISO or CSO files to convert the real PSP games to Android compatible.
You can keep the game in any file on your phone's storage. PPSSPP will access the file with your tapping and open the game within the emulator. On the Google Play Store, you will initially install a free version. But there is also a gold PPSSPP that will offer you a premium feature at an additional price.
Key features
It allows you to play PSP games in high definition on your Android smartphone.
It can access SD card and USB storage
The app takes up less space
---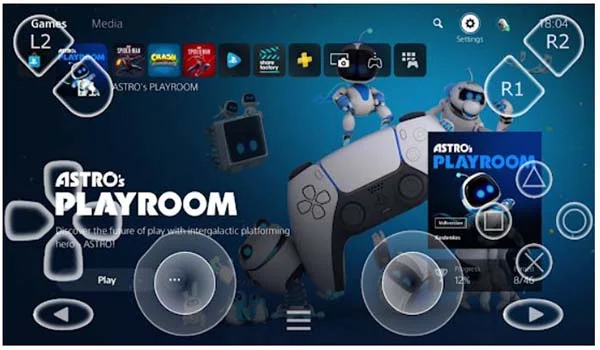 PS play is an emulator offering you remote control to all PS4 and PS5 games. There is no limitation, as the app works seamlessly; users can play all their favourite games using this emulator. Again the performance of the game depends upon your smartphone's power.
This emulator also demands a well-configured router at home, support for extensive devices is a preeminent feature of this emulator. It supports all sorts of Android devices, including Android TVs. It supports gamepad button mapping; users can place gamepads on-screen space at their convenience.
Customization is an attractive characteristic of this PSP emulator, as it also enables you to customize the layout of the gamepad.
Key features
Support Android TV
Users can customize the gamepad layout
You can register multiple profiles
---
3. Rocket PSP Emulator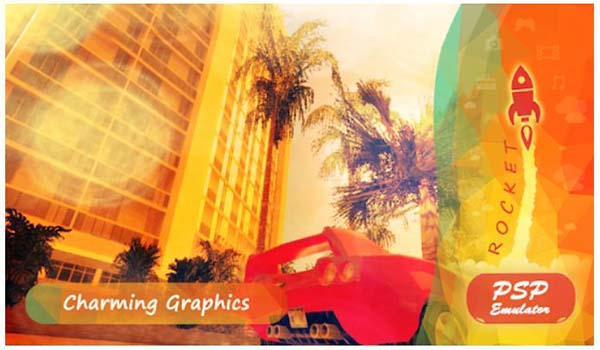 Rocket PSP comes with new technological progression and inspires most game enthusiasts. Users using this emulator can play PSP games and PC games as well. Rocket use CSO, ISO, and PSP ROMs to recognize and play the game. It supports an extensive range of favourite and mainstream games.
Overall, the gameplay is also quite smooth in this emulator. Users having efficient RAM will enjoy playing with this emulator. The application is lightweight and doesn't consume much space. Gaming performance is quite decent for both low-end and high-end smartphones.
This emulator's visual resolution is realistic and offers you real sound emulations for a better experience. Rocket reads USB storage and SD cards to help you access games.
Key features
There are no network errors while playing any games
It works well with low-end and high-end smartphones
Reads many formats, including CSO, ISO, and ROM formats
---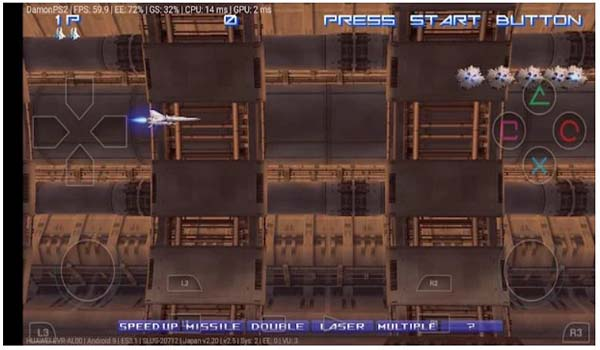 Damon appears as one of the fastest PS2 emulators on a global stage. It supports all sorts of Android devices above Android version 2.3. Users having a snapdragon processor in smartphones can witness the smooth running of all PS2 Video games.
The only con that this emulator offers you is support for PS2 games only. Smartphones like Samsung Galaxy S9/S8/Note 8 are more compatible with this emulator. The interface of this emulator is quite good. There are no annoying ads in this emulator as well.
However, an ad-free emulator demands paying a subscription fee. The free version of this emulator is available for restricted days; after that, users have to pay for it to enjoy seamless gaming.
Key features
It is the faster emulator globally
it runs most of the PS2 games
Suitable for all war and racing games
---
5. PSP emulator Pro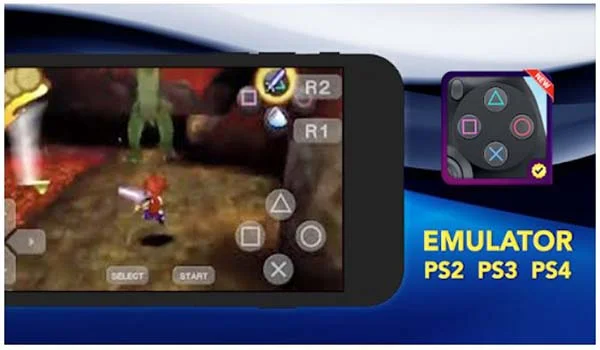 Emulator Pro is another popular PSP emulator for Android. It runs all PSP games smoothly on Android smartphones. It offers many advanced features, including a remarkable networking system and speed.
What boosts its popularity is higher resolution gameplay with smoothness. Smartphones with a snapdragon processor having above 2 GB RAM can witness more seamless playing.
Emulator Pro offers extensive support to many Android devices, including tablets and smartphones. Phone specs are not much obligatory, as it also works with low-end devices. Many powerful games run in this emulator, depending on the power of the phone.
High-end games can seem to be a little fuzzy when the phone has not had much power. Besides, games quite run at full speed without any lagging.
Key features
It offers you a higher resolution and speed in playing games
It runs great on smartphones and tablets
Includes all essential characteristics of PSP gaming experience
---
6. Rapid Emulator for PSP games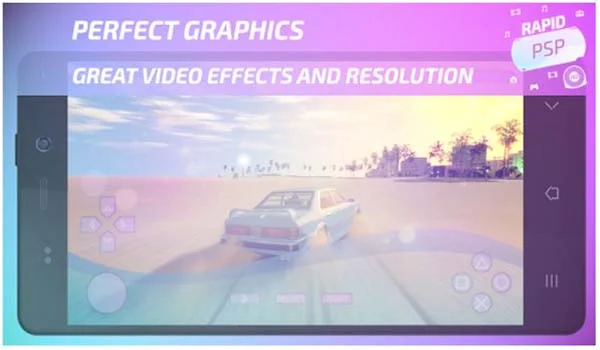 The rapid emulator has an extensive fan base as well. It is quite prevalent for its higher resolution offering in gameplay. One significant characteristic of this emulator is it can run almost all-powerful games. PS3 and PS4 games run smoothly on this emulator. However, the user should also have the phone's power to back up the features of this emulator.
A control panel enables users to adjust game control settings such as the speed of the game, picture quality, the sound of games, and many more. Using the emulator offers the same experience as using a console. The game formats that it supports are CSO, ISO, and ROM.
The rapid emulator also has great sound quality for powerful games. Separate gaming controls are also an addictive feature of this emulator.
Key features
Ability to offer emulation to thousands of PSP games
Support all major game formats
Offers good performance on high and low-end devices
---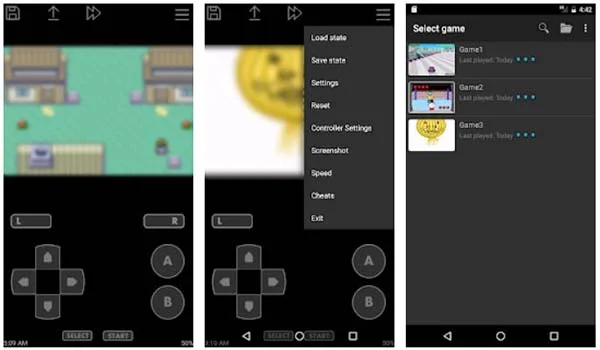 John GBA is an emulator for all Android devices above Android 4.1. Playing in the emulator is smooth if you have a robust device.
All the features that you achieve in this emulator are user-friendly it provides you with gamepad mapping to adjust the placement of controls as per your choice. However, this app doesn't support, if you don't have your own game files.
There is a free and lite version of this emulator, but users can also use the paid versions for more features. Keys are quite customizable, and they also have turbo buttons.
There are no ads in the premium version of this emulator. As it runs only the pre-installed games on your phones, it doesn't require any internet connection to run.
Key features
The hardware requirement is only 1 GB of RAM
There are customizable keys
It offers you no annoying ads
It also offers you Dropbox support
---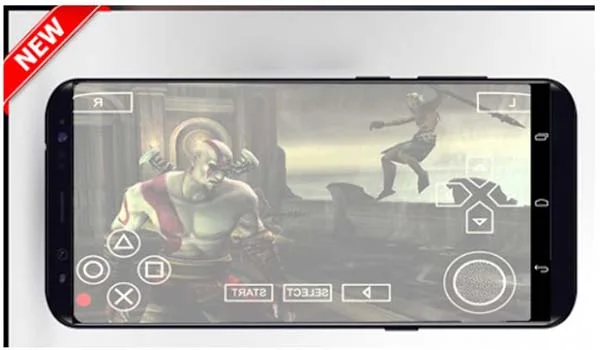 Emulator PSP for mobile is another competitive emulator. The name may say pro version, but it is completely free for all Android users. Graphics in this emulator are quite decent and run all high-end games smoothly. But the eventual performance gets decided by your phone's power.
Emulator PSP supports all extensive ROMs and game formats including CSO and ISO files. Users can tune the graphics quality in the settings of this emulator, which is quite great.
Users can also modify the DS screen size with several modes available. Many new games are compatible with this emulator. Further, the game controller has no reported issues and offers smooth control.
Key features
Smart saving option delivers you fast loading of games
Users can also play Android games
The app is lightweight and doesn't consume much battery
---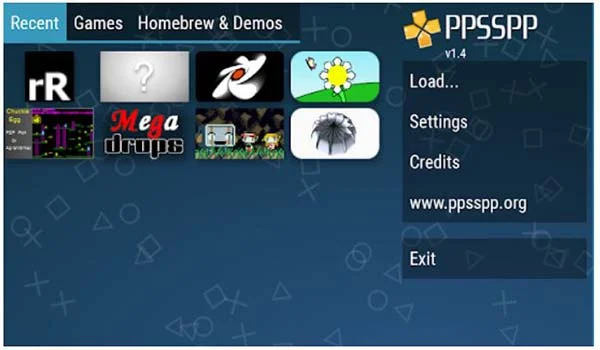 This is the pro version of the famous PPSSPP. It offers you a seamless gaming experience and is compatible with all the latest Play Station games. As a premium emulator, it offers you all features without any system issues. However, device compatibility may have fewer challenges.
It is only compatible with a certain number of devices. System navigations with this emulator are quite easy to achieve. Gameplay control also doesn't have any complaints.
PPSSPP Gold even has a new-age interface supporting gamers with a lot of features. The most preeminent feature of this emulator is, it offers you an ad-free experience. As the standard version, gold also supports all new and old games.
Key features
It offers you seamless performance without any lagging
User rating is 3+ with extensive features
It reads game files from USB storage and SD cards
---
10. PSP DOWNLOAD: Emulator and Game Premium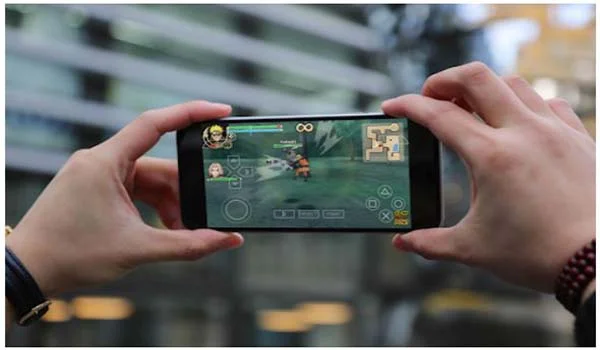 PSP download is a PSP emulator and PSP game downloader. Users can use the interface to download many popular games like GTA Vice City, NFS most wanted, Naruto ultimate, Dragon ball z shin Budokai, FIFA, PES 2020, Tekken 6, and many more.
Apart from downloading, users can also enjoy playing. Emulator controls are smooth and have no lagging issues. However, there are not many opportunities to customize the gamepad. It supports all high-end games, as long as your smartphone is powerful.
The user interface of this emulator is smooth and offers you easy management of games. Users can also change visual settings and tune them as convenient.
Key features
Works great with all devices
Lightweight and consumes less battery
Game controlling is smooth
---
11. Enjoy PSP Emulator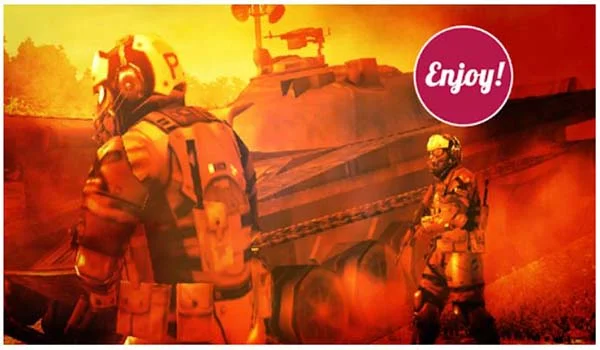 Enjoy PSP offers you a realistic PSP experience. This is a free emulator with a plethora of perks. It includes some remarkable functionalities.
As an emulator, it doesn't lack in offering you great visuals and graphics. It is quite supportive of all game formats that include ISO, CSO, PPS, and ROMs. Users using this app can also download PSP games. Apart from that, game performance is of high standards.
But you also need a robust smartphone to back it. There are no complaints about the gamepad and controls. It works smoothly and offers you the same experience as you get on PS or PC. The emulator saves your game proceeding and enables you to restart from where you left off.
Key features
It runs all popular game formats like CSO, ISO, COS, and PPS
Save the game proceedings to help you resume smoothly
Offers you stunning graphics
---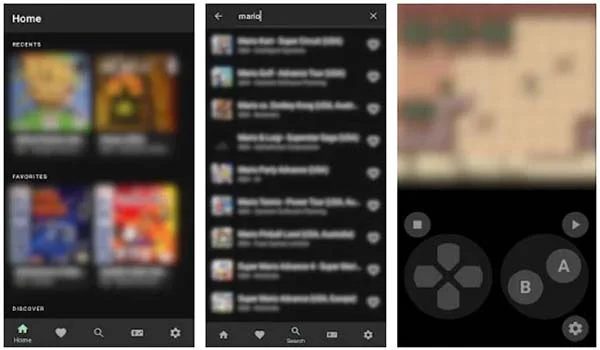 Lemuroid is a free emulator designed for a better gaming experience. Users can use it on smartphones, smart TVs, tablets, and other Android devices with game compatibility. Users' experience with this emulator is quite good.
Despite being a free emulator doesn't offer you any sort of ads. Game performance is quite decent unless you have a robust smart device. Auto-saving and restoring game proceedings is a significant features of this game.
Touch controls and gamepads in this emulator come optimized. With cloud-save sync, users can also save games to cloud storage. Besides, Lemuroid is lightweight and doesn't consume a battery as well. Users can play local multiplayer games in this emulator as well.
Key features
Automatically saves and restores the game proceedings
Offers you ROM scanning and indexing
Touch controls come optimized for smooth gameplay
---
13. Sunshine Emulator for PSP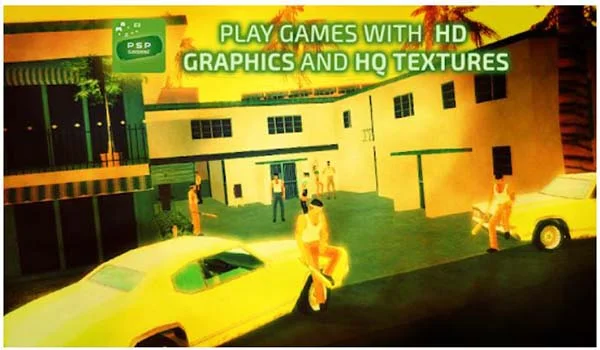 Sunshine emulator is prevalent for boosting gaming speed. You can enjoy playing most of the advanced and new-age games in this emulator. This emulator supports all gaming formats like CSO, ISO, COS, and many more.
Among Android users, it is quite popular, as it is smooth to run. Games run without any lagging if there is a robust device. At the same time, the graphics and visuals of this game are also great. Smooth control and higher sound quality are also two of its major USPs.
Key features
Offers you remarkable sound
Graphics are satisfying
Smooth gameplay
---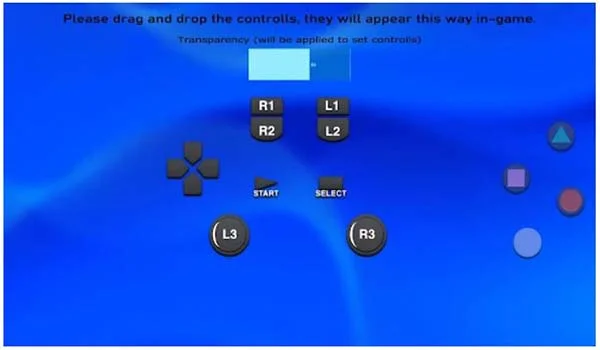 This emulator on the list runs only PS2 games. Despite having limitations in the choice of game, the controls on this emulator are quite good. It works great with all mid-range and high-end devices; PPSSTWO has no issues with a gamepad.
The gamepad is quite standard, with not many options available for customization; it supports all game formats of PS2 titles. It includes ISO, CSO, and ROMs. Graphics and visuals are decent but cannot be rated impressive. The sound quality is also good. Users who want to play PS2 games only can install this one.
Key features
Supports all PS2 titles
Works with all mid-range and high-end devices
Game control is smooth
---
15. PS2 Emulator Games for Android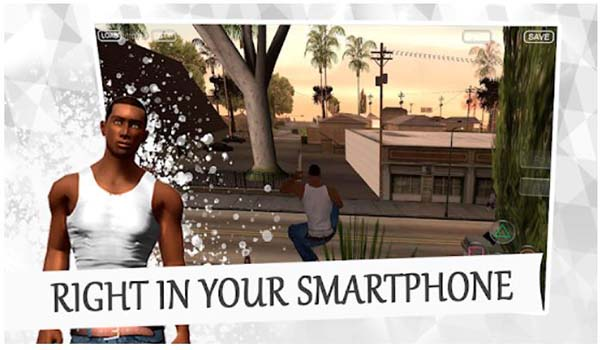 It is a decent app for all PS2 game lovers. This emulator only supports PS2 titles. However, game control is smooth. The Games in this emulator run with superior visuals and graphics. When the phone has good RAM, it reflects in performance.
It is compatible with almost every smartphone, including mid-range phones. This edition supports auto-saving of the game and loads from the same stage where you left. Apart from that, this emulator also supports all game formats and ROMs.
Key feature
Doesn't consume much battery of the phone
You can easily save and load game
Game visuals are identical to PS2
See Also: Top 20 Best Home Security Apps for Android
---
Frequently Asked Questions (FAQs)
1. Which PSP emulator is best for Android?
All the emulators presented in this list are prominent and reliable to use. However, some best emulators on the list are PPSSPP, PSPlay, Rocket PSP emulator, Damon PS2 Pro, PSP emulator Pro, Rapid emulator, ultra-emulator for PSP, and Emulator PSP for the mobile pro version.
2. Is PPSSPP gold better than standard PPSSPP?
Standard PPSSPP is a free version of the emulator with limitations in features. However, the PPSSPP gold is a paid and premium version of the emulator. It offers you an enhanced and higher resolution of visuals in the game.
3. Is there a working PSP emulator?
Every PSP emulator listed in this review is working and offers seamless gameplay. However, before installing any PSP emulators, you must ensure the emulator is compatible with your device. There is maybe any device requirement that is stopping the PSP emulator from working on your device.
4. Does the PSP emulator work on Android?
PSP emulator was designed for the sole purpose of offering PSP game accessibility to Android users. So, yes! It works on all Android smartphones. Some emulators may have prerequisites on Android versions; almost every emulator run on all Android version above Android 2.3.
5. How much are PSP emulators?
PSP emulators in this list are free. However, there are paid and premium versions of these emulators, offering you additional features. Emulators like PPSSPP cost you $4.99/ month. The free version has annoying ads, while the paid version is free of ads.
6. What does PSP stand for?
PSP stands for PlayStation Portables. These is a device that enable you to play PlayStation games on a smaller screen.
7. Can I play GTA games using PSP emulators?
Yes! PSP emulators allow you to play two versions of GTA games. It includes GTA Vice City Stories and GTA liberty city stories.
8. Do PSP emulators consume more batteries?
PSP emulators are usually lightweight apps. So, they don't consume the battery of your smartphone.
9. How can I install PSP emulators?
Users can install PSP emulators using Play Store. Based on the guide, you can browse PSP emulators on the play store. Here are the steps below.
– Find the PSP emulator that you want to install
– Click on the icon to visit the installation window
– Now you can find an install option; click on install to initiate downloading.
– Once the download is complete, click on the open option to start playing by browsing games on the emulator interface.
---
Conclusion
So, these were the prevalent PSPs that you could use for playing PSP games for Android. These emulators offer you comfort in playing while offering you remarkable graphics at the same time. If you want to experience an immersive experience, you can access premium versions of these emulators. Now that you know the top 15, widely choose on that will offer you convenience.
Further, you should also make sure the emulator you install is compatible with your phone. Play store review also matters; you can check out users' reviews to make instant decisions. You can share your experience after using the app in the comment section below.