Today we're covering the best video streaming apps! In today's world, video streaming is an essential requirement. The definition of entertainment in this modern era has completely changed. Now you do not have to sit in front of the TV all day long.
However, you can use any of the video streaming apps, whether free or paid, on your android device or smartphone with a good internet connection and enjoy watching videos. You can enjoy watching your favourite movies, television serials, any video, and on-demand content.
There are many video streaming apps available today. Some are free to use, and some require you to opt for a monthly or yearly subscription to utilize their premium features and offers.
Here Are The Best Video Streaming Apps For Android
This article will discuss the 20 best video streaming apps, both free and paid-for Android. Besides comparing these apps side-by-side, we will also highlight each of these apps' critical features so that you can select any app according to your preferences.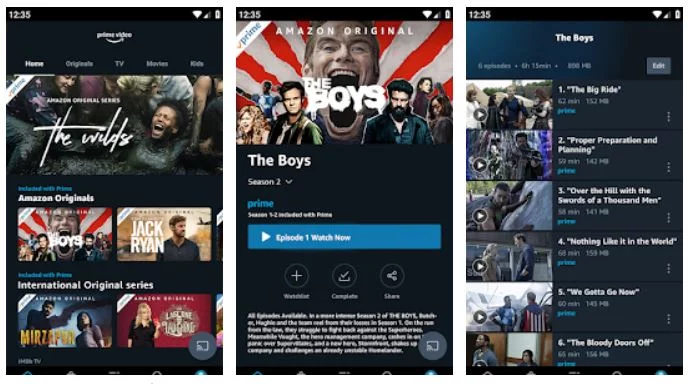 Amazon Prime Video needs no introduction. It comes with Amazon Prime services. The biggest production houses have given rights to Amazon Prime service to show the latest movies online.
If you are a sports lover, you can watch live sports such as ATP, Premier League, and the NFL online as Amazon Prime has also acquired rights for these. It's a worldwide service.
Key features of the app:
You can watch and download TV shows and movies in HD quality anywhere, anytime using Wi-Fi or mobile data.
It can operate without Chromecast support.
It offers a subscription to over 100 channels once you become a Prime member.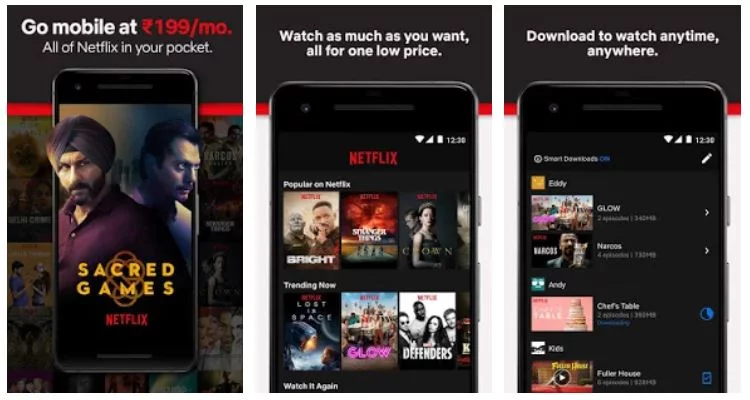 Netflix is one of the most popular and best videos streaming apps. You can subscribe to its plans and watch TV serials, movies, etc., on your device. Various devices, such as laptops, tabs, smartphones, or smart TV, can stream Netflix.
The main advantage is that it is available in almost all countries and can be accessed from any corner of the world. You don't have to confine yourself to a room and watch.
Key features of the app:
It also offers a 30-day free trial, and then if you like the app, you can subscribe. You do not need separate subscriptions for separate countries.
Download your favourite TV episode or movie to watch later.
Parents can have complete control over the app to protect their children from viewing adult content.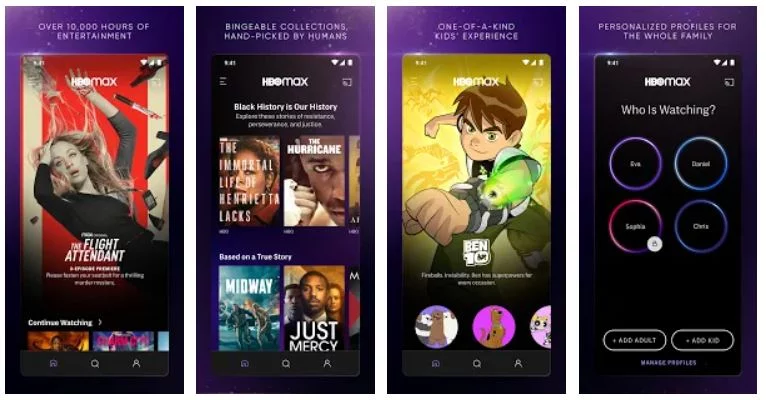 HBO offers you an on-demand video streaming app. It is an Android TV app, which allows you to access all its programs instantly. One of the significant advantages is that you can watch the latest premiers as soon as they are launched. You can watch HD-quality comedies, TV serials, movies, documentaries, etc., from anywhere and anytime.
Key features of the app:
They have a library of old and latest movies along with the most popular original shows.
Enjoy watching your favourite movies and shows without ads on a smart TV, smartphone, gaming device, or tablet.
The video streaming quality is of high quality.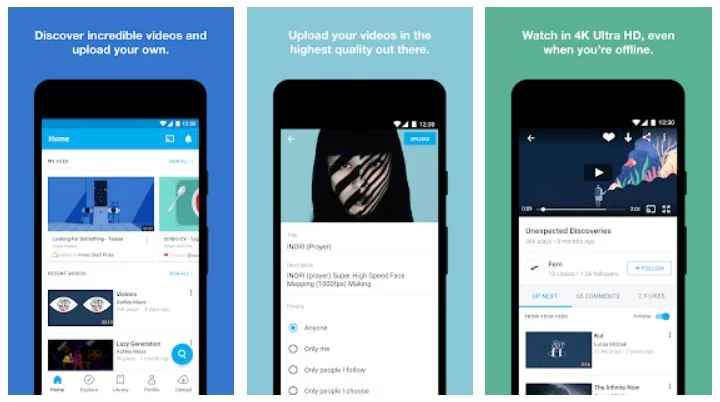 Vimeo is a platform that is similar to YouTube, but it does not allow you to place ads on your videos on this platform. It offers a high-quality service for your video streaming. It is one of the best video streaming apps after Youtube for general user-generated content.
You can either upload your video or discover videos from top creators around the world. They offer several subscription plans, general, premium, and for business purposes.
Key features of this app:
The business plan also comes with a 30-day free trial that allows you to discover its features before subscribing.
It supports HD live streaming and multi-streaming.
You can gather information about audience engagement. It is secure to use for business purposes.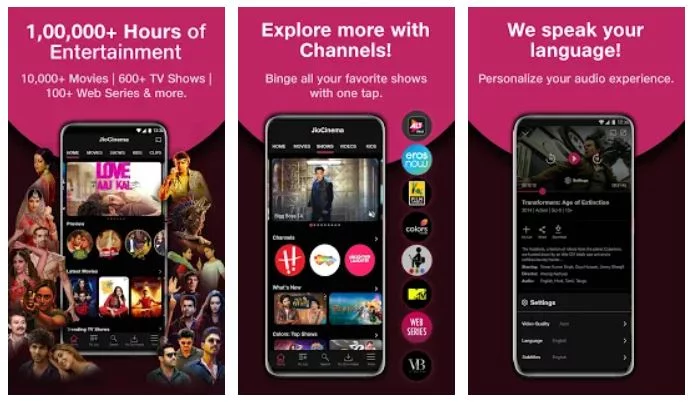 JioCinema offers you to watch a lot of Hindi movies. This is one of the best video streaming apps in India. They have an extensive and mesmerizing collection of Bollywood movies. Enjoy watching movies and TV shows in 15 different Indian languages.
Watch Bollywood and Hollywood movies, comedies, and animations in other genres. It is a zero-cost customer-friendly service that regularly updates its video content.
Key features of the app:
It supports Chromecast so you can watch shows on your large TV screen.
It displays the episodes of the shows in the order form. So, you do not have to select manually.
You can set a PIN to protect your kids from viewing restricted content.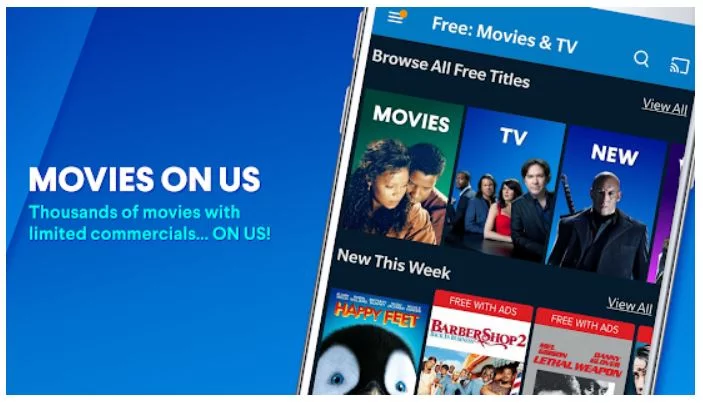 Vudu is another innovative video streaming service that allows you to either rent or buy the latest movie or TV serial of your choice as soon as they are aired. You can watch thousands of programs free of cost and in high-quality print.
And, if you don't like to get interrupted by ads in between your video streaming, you can ask for a limited number of ads. You can access it from any device, log in and watch your favourite content.
Key features of the app:
You can watch free movies with ad support.
You can have access to their community forum after joining.
It offers full-featured films in a variety of categories and HD formats.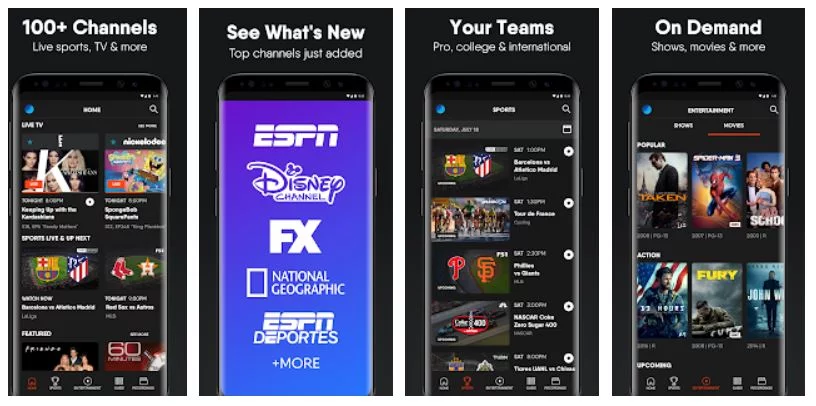 Fubo holds a much higher position in the sports video streaming service. Besides sports streaming, it also supports non-sports channels. You can watch many local TV shows and record them to watch later. You also get up to 500 hours of storage. They offer various premium plans that you can select according to your preferences.
Key features of the app:
To enjoy ad-free watching, subscribe to their premium service. But, you can opt for free trials before subscribing.
It supports multiple devices such as Android, Apple TV 4K, Amazon Fire TV, etc.
You can also subscribe to programs for kids.
8. Wowza GoCoder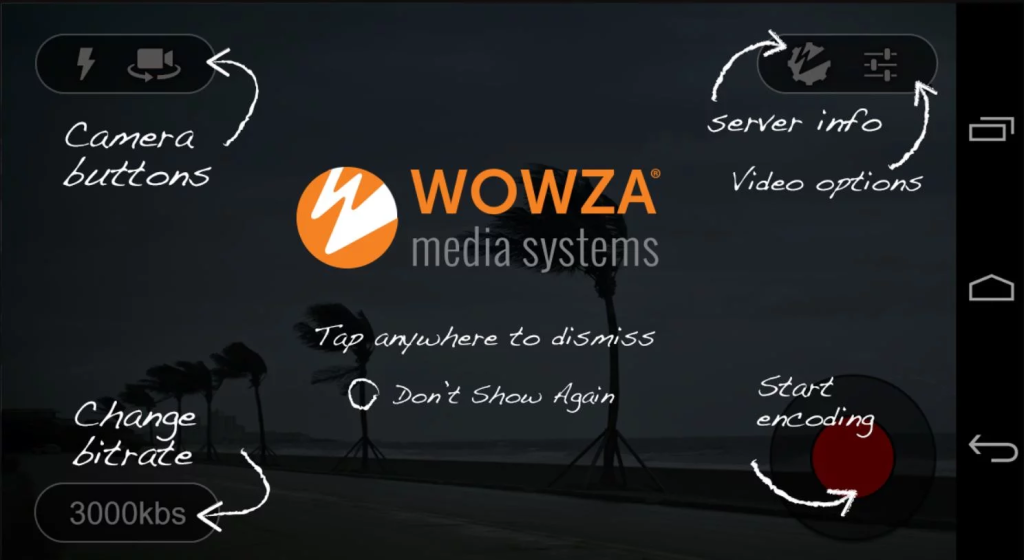 Wowza GoCoder is a very flexible audio and video streaming platform for business purposes and any industry. You can broadcast live events of HD quality from any location to any screen. It has an easy-to-use interface. It offers both ready-to-use features and customized plans. You can opt for a monthly or pay-as-you-go subscription.
Key features of the app:
It allows you to share your videos on social networks.
You can opt for 4K live streaming.
It is a treat for developers and it provides various developer tools such as SDKs and APIs.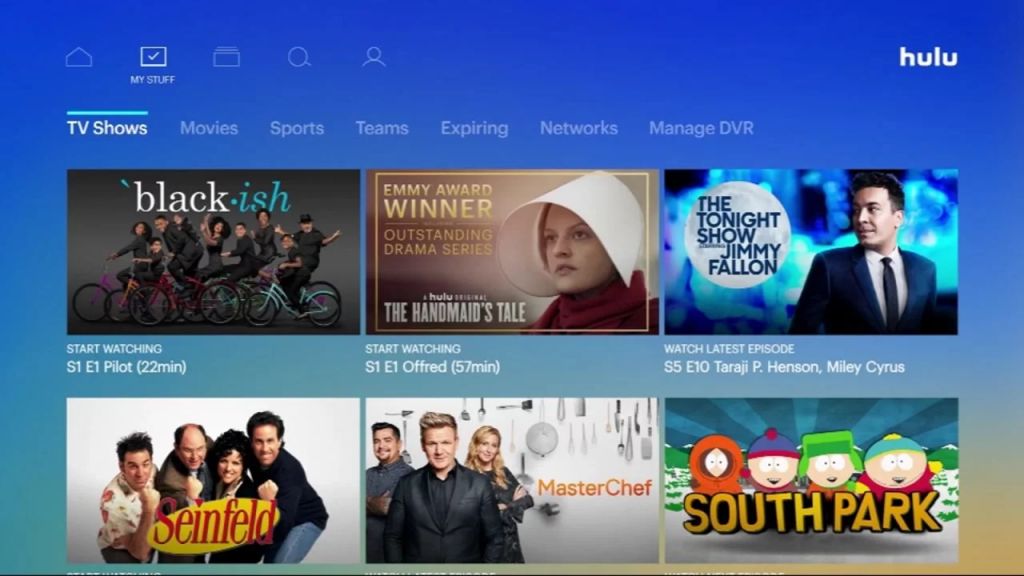 Hulu, the online video streaming service, is owned by Disney. You can enjoy its premium content by subscribing. It also has a free option where you can watch many movies and TV shows for free. Besides watching the latest and old movies of your choice, you can also watch live TV programs. If you are a premium subscriber, then you have the opportunity to avoid the ads.
Key features of the app:
All kinds of the latest smart devices, such as smartphones, smart TV, laptop, and tablets, are supported.
You can enjoy HD quality streaming and opt for on-demand streaming to avoid watching commercials.
It also suggests the programs based on your search preferences.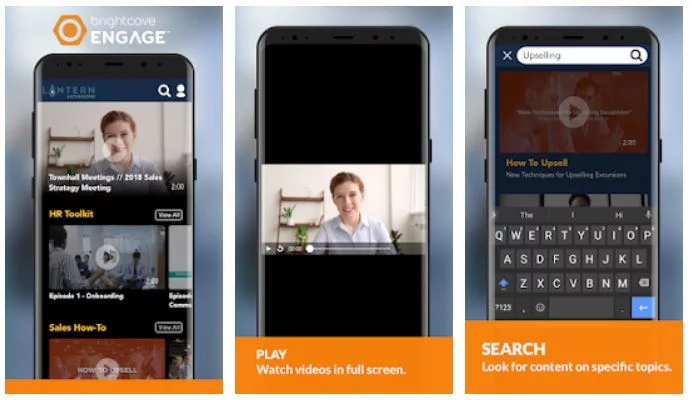 This is a secure video streaming app for employees. You can stay connected with your employees 24X7. Videos can be easily uploaded, organized, and shared with your team. You can stream live events and on-demand video content. This way, you can keep your team members inspired and updated all the time.
Key features of the app:
You can check audience engagement and create videos to suit their preferences.
It is free to use and works well on Android and iOS devices alike.
It simplifies the planning, execution, and analysis of your daily activities.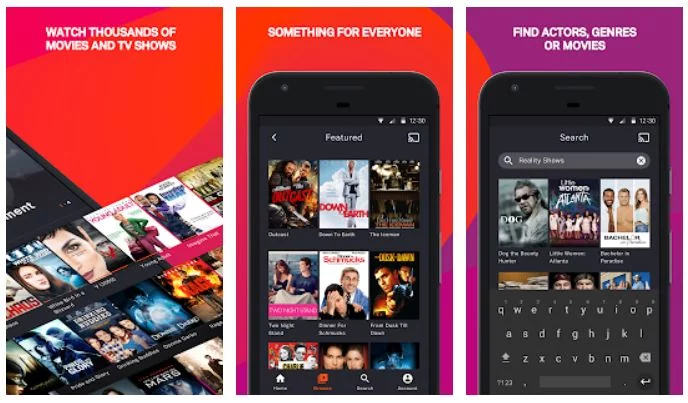 This app is a breakthrough in video streaming services as you do not have to subscribe to view video content or have to pay for watching. It updates its content every week so that you can watch HD quality latest movies and shows. It has a user-friendly interface. Offers you a wide variety of movies, programs, dramas, animations, etc., for all age groups.
Key features of the app:
It supports all smart devices, such as your cell phone, personal computer, smart TV, tablet, etc.
You can bookmark the video to watch later and start watching from where you left.
You can watch all the movies and TV shows in HD quality. It updates its content library every week.
Sony Crackle offers you to watch your favorite TV shows and Hollywood movies free of cost. Also, it has a massive library of the latest movies and TV shows. You can select various genres, such as drama, thriller, comedy, action, romance, etc. You can also save your video in the watch later section to watch it later.
Key features of the app:
You can share your video content with your friends on social networks.
The free stuff is continuously updated. So you have something new to watch every time.
It gives you the option to fast forward the ads to enjoy the video streaming experience to the maximum.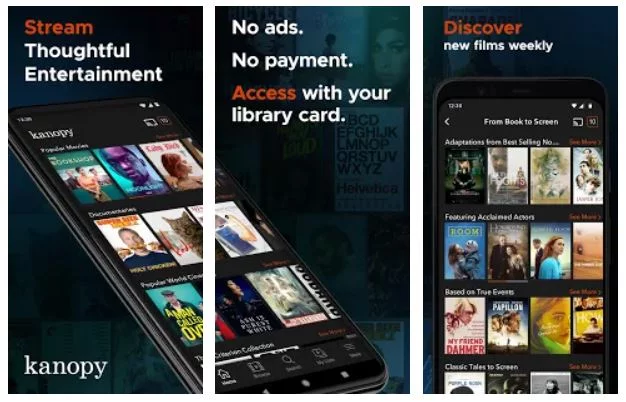 If you are looking for an on-demand video streaming service, then Kanopy should be your first choice. It has a vast collection of award-winning films, documentaries, educational content, featured movies, and TV shows. Also, it has a separate provision for kids. The particular kid section supports both entertainment and educational content. So as a parent, you can enjoy watching these stunning videos and, at the same time, enhance their creativity.
Key features of the app:
The HD quality entertainment and educational videos for almost all age groups are available without any fees.
The Content Library is continuously updated every month with the new contact.
It supports multiple devices, and there is no need to subscribe.
14. UStream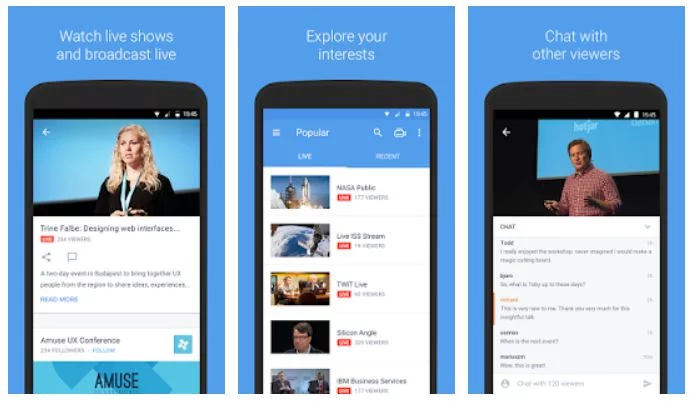 UStream is a secure video streaming platform that offers a 30-day trial. You can access various broadcasting features and live streams to a vast audience of any size during this time. You can opt for Silver, Gold, and Platinum subscription plans according to your requirement.
Key features of the app:
Enjoy ad-free streaming with premium services.
You can broadcast and watch live videos anytime and anywhere.
Compatible with all Android 6.0 and higher devices.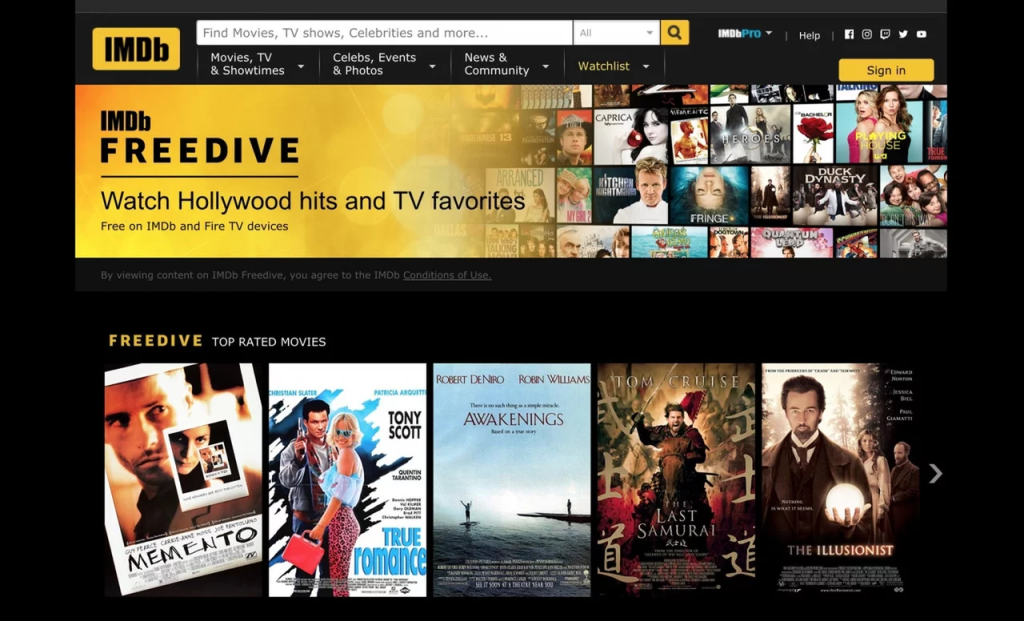 IMDb Freedrive is the largest ad-supported free-to-enjoy video streaming service. You can watch numerous movies, TV shows, documentaries, etc., of your choice. You can also select what you want to watch based on the reviews and ratings viewers leave on these shows. Amazon owns it; you can access it by logging in with Facebook, Amazon, or Google account.
Key features of the app:
You can enjoy watching celebrity interviews, movie trailers, and full-length movies with very few ads.
It supports multiple devices, and you can log in instantly and start watching HD-quality videos.
While watching, you have the facility to pause the video and look for the information regarding it.
16. SkyStream Live TV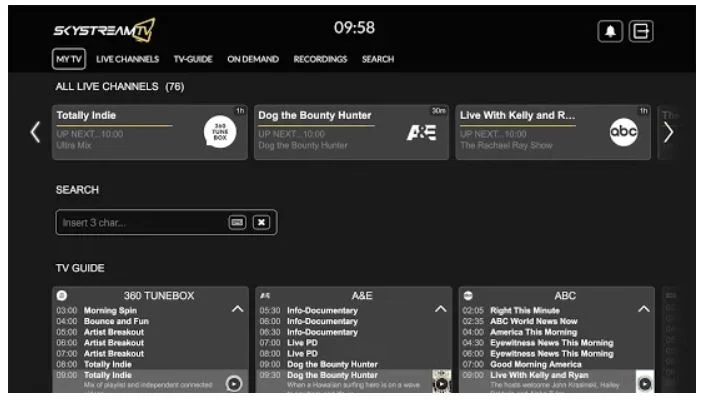 SkyStream Live TV is a new live-streaming service, but its popularity is increasing day by day. Before subscribing, you can try them free for seven days. You can enjoy on-demand video content and more than 70 online TV channels at a low price. You can maintain a list of your favourite channels, and record shows and keep them to watch later.
Key features of the app:
Watch HD-quality videos on multiple screens at the same time.
It supports various devices, such as Android smartphones, tablets, Top Box, Amazon Fire devices, etc.
Opt for a monthly package so that you can change your package anytime.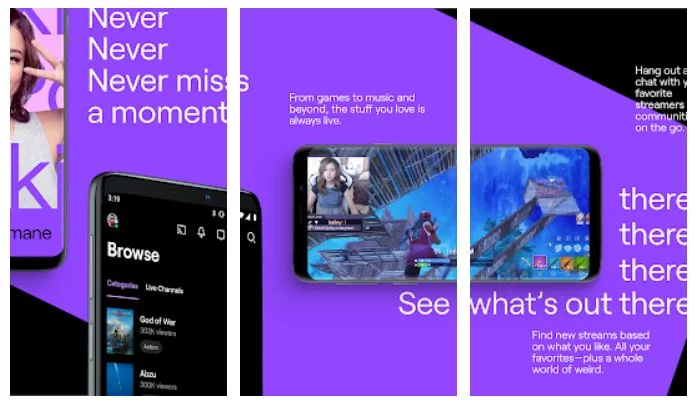 Twitch is a live video streaming app, and its main focus is to stream video games live. The number of ads shown is not much, but you can also minimize the distractions by switching to full-screen mode while watching. Individual players hold private streaming game shows. But they are not allowed to stream adult content. It is a treat for game lovers as they can enjoy direct streaming of android games on their TV from around the world by top gamers.
Key features of the app:
You can upload your video clips and also earn by playing video games.
Subscribe to their premium services to enjoy ad-free watching.
It offers you free games every month.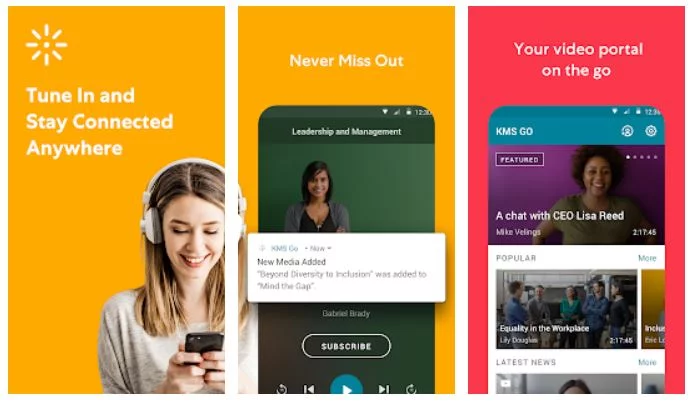 Kaltura MediaSpace Go is a widely used video-sharing platform for business and educational purposes. It has an easy-to-use portal that you can use to broadcast and share staff and academic training lectures, videos, presentations, and media-rich content. The app is regularly updated to help users create, upload, and publish it using this one platform only.
Key features of the app:
It lets you interact with your audience and provide analytical tools to analyze the data collected.
You can use the exact details to login into either the mobile app or web-based portal.
You can download videos to watch offline.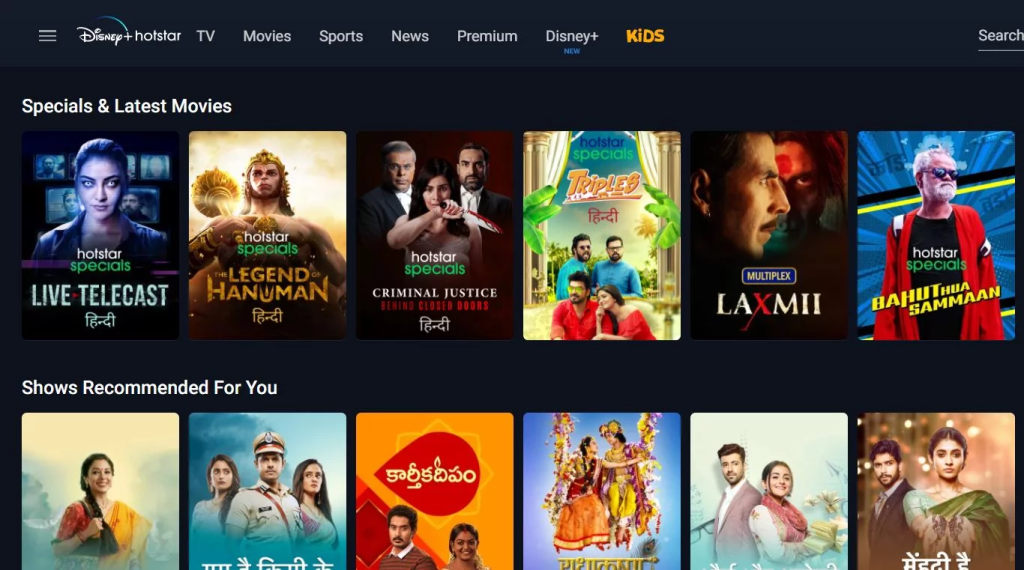 Hotstar is known as Disney+ Hotstar in India. It is a subscription-based video streaming app. You can enjoy Live TV shows, sports, movies, drama, special web series, and much more. The premium version of this streaming service is also available, where you get access to more content and an ad-free experience.
Key features of the app:
Available for free to use.
You can download videos offline, but those videos can only be watched using their application.
Allows you to watch live tv-shows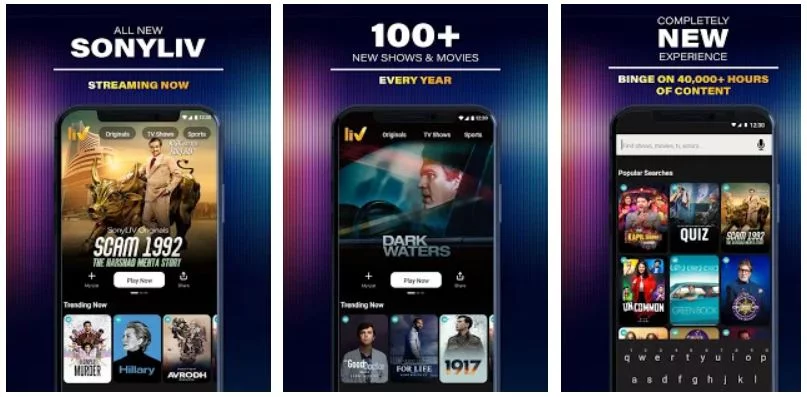 SonyLIV is another best and most used Indian video streaming apps. It can be used for free but for complete access and an ad-free experience, you need to buy their premium subscription. SonyLIV has a large subscriber base of 20 million users.
Key features of the app:
You can watch 100+ new premium and international series.
Allows you to watch the latest episodes of all your favourite shows on Sony SET.
The videos can be downloaded for offline watching.
Conclusion
Now we have shared some of the best video streaming apps for Android. In this article, we have covered each app in detail, along with its features. You can try various apps to select the best one for your requirement. But keep in mind that you will get multiple components for both free and paid services.
You might have to watch ads if you continue to use their free services. But if an app fulfils your purpose, then there is no harm in opting for its paid service. We hope you find this content helpful.