Are you looking for the best-paid Android games? If yes, then you are in the right place. Here we bring you the list of the best 25 paid Android games available on the play store.
In this digital world, if you are on a long journey or want to keep yourself entertained at home, games are the best option for you. Android users always search for new and updated games on their mobile phones to stay away from boredom.
Well, they are addictive too. However, there are certain games that you get to play by paying a certain amount. But why is it so? Most of the games with advertisements provide limited access to the game. But if you do not want the hassle of ads and would like to have all the access to features, characters, and boosts, you have to pay for it.
But the price is not very heavy. The graphics available in these paid apps are higher in quality as compared to others. So let us have a look at the best-paid games for Android users that you can download and skip away from the boredom in your lives.
Here Is The List Of Top 25 Best Paid Android Games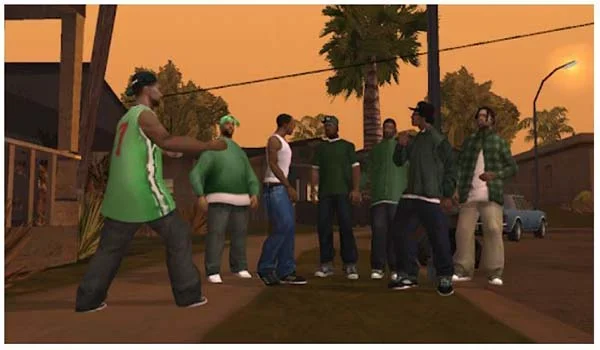 The Rockstar games Grand Theft Auto is a definite entry in the list. This action-adventure is back in action on your mobile phones, which you might have played earlier on your computer screens. The 70 hours of bike adventure on a dangerous path hooks you to the mobile screen until you finish it. The game lets you be Carl Johnson, who is looking out for the murderer of his mother along with other side stories.
Key features of the game:
The improved resolution and graphics enhance the gameplay.
The game offers various control schemes and customized controls, and graphical effects.
You can easily integrate the game played to your cloud storage providing safe, reliable gameplay.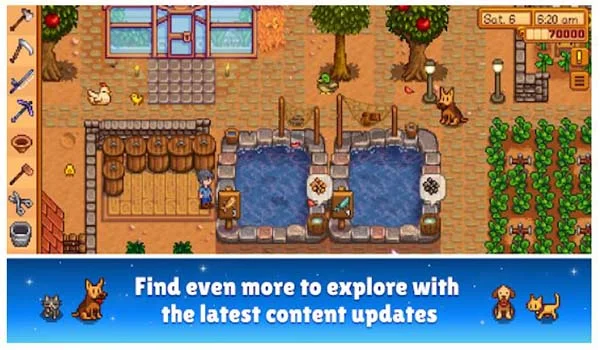 Among one of the best paid Android games is Chuckle fish's Stardew Valley. The game takes you to the Pelican town where you belong and have to take care of the family. The game is so popular as it allows you to create, develop your characters, and farm. You need to grow, crop, harvest and manage everything to run the farm. Explore more on the paid version, increasing your simulation and management skills.
Key features of the game:
Convert ample land into your farmland and decorate as per your wish.
Build new characters and socialize them with activities like fishing, woodcutting, and more.
Raise and feed different farm animals, just like yours.
Prepare tasty meals via growing varieties of crops.
3. NOVA Legacy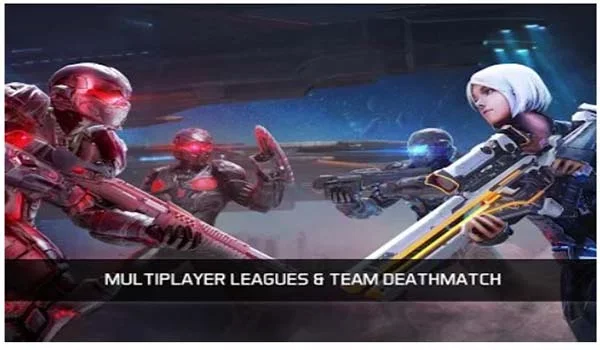 If you are a fan of shooting games, here is the best shooting game played by you as Kal Wardin, the game's main hero. It is ten-mission gameplay with high-end graphics. You can play with many people in multiplayer mode and fight against colonial administration forces. Customize your game as per the upgraded features available in the paid version.
Key features of the game:
Provides high-quality 3-D Sci-fiction effect with excellent graphics.
Join in with your other friends in multiplayer mode.
Upgrade the game to boost your performance.
4. Assassin's Creed Identity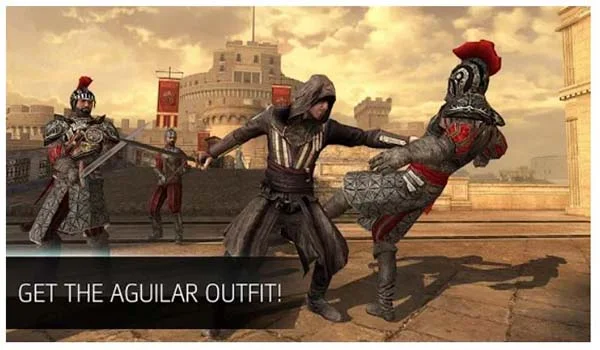 The game needs no introduction as it has been among the most popular games on the computer for many years. But now, this is available on your mobile phone with a paid and more improvised version. The game lets you explore the Italian Renaissance, allowing you to clean the mess created due to dirty politics. Enjoy completing various missions and be a true assassin.
Key features of the game:
Customized option for your outfits and overall appearance.
Fantastic Graphics with a compelling soundtrack.
Unlock new areas and finish the missions.
Using Loot and earn money, build the assassins.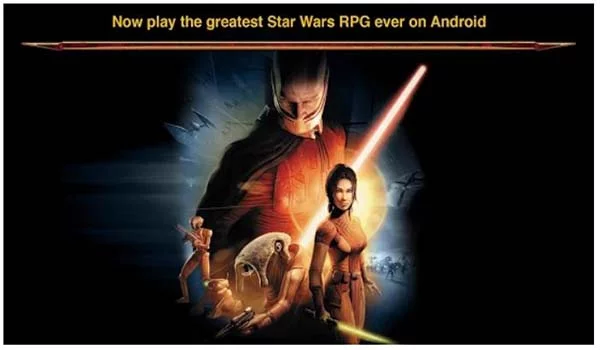 The Star Wars franchise is not unknown to anybody. The game is a full-round experience that any Android game lover would love to take. The Star Wars game on Android is similar to that you must have played on your computer screen. But this time, the graphics, upgrades, and storyline are more engaging. You are taken back 4000 years before the Galactic Empire.
Key features of the game:
You can choose whatever character you want to play, villain, hero, or savior.
Switch on to 8 different worlds while roaming onto your starship.
Be at your best role-playing with an excellent storyline and fantastic characters.
Customize your gameplay along with controlling it.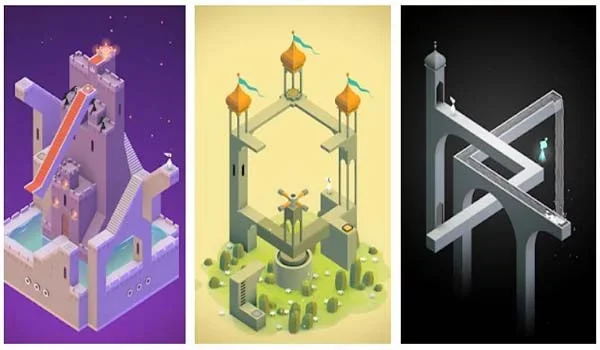 This puzzle-solving game is among the most played paid Android games because of its thrilling experience. The game moves ahead with solving puzzles and complex challenges to rescue the princess to a destination. The game is visually spectacular, and playing it would surely enhance your strategic skills.
Key features of the game:
You can adjust and reshape the in-game world to help Princess Ida explore and find the right path.
You allow Princess Ida to explore and unfold mysteries in the beautiful game world.
It is integrated with mind-blowing audio effects, which keep on changing as you customize the game world.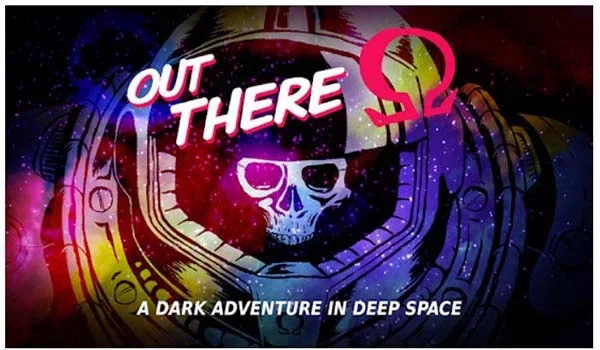 A space adventure simulation, adventure, and survival game, every Android user would love to play Out There. It has significant in-game sound effects and marvelous graphics. You play as an astronaut who is lost and is at an unknown place away from his galaxy. The game interface is smooth with an appropriate controlling system.
Key features of the game:
Get challenged by unknown enemies and move ahead.
A dark space adventure game wherein you will explore different worlds utilizing tools for your survival.
You might meet up with aliens and converse with them in their language.
For those who like games with a powerful story backdrop, this paid game is the apt choice for you. Set in a historical period, the game is about a queen of a kingdom where knowledge is utmost worthy and spread once a revolution succeeds. But as it's a princess kingdom, there is bound hatred, greed, jealousy, and various other things that present a larger dramatic storyline. The queen has to save the kingdom from all the conspiracies, which is only the goal.
Key features of the game:
There are options for every step. It is like a game of free will where you are eligible for making your own decision.
The task is to find five functions and upgrade them to fight against all odds.
Unlock all the mystical powers as you proceed in the game.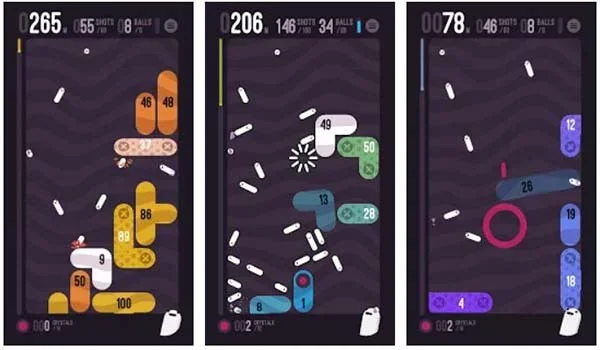 Yet another puzzle-solving game that involves shooting, blasting objects coming in the way. Whichever object you see, you have to hit it to destroy it. Once the brick touches the top of the screen, your game will be over. So the motto is to destroy each object involving certain tricky shots. The Hoedown will lead you to crystals and gems. They help you in upgrading levels or getting extra shots.
Key features of the game:
With an easy-to-understand and simple-to-play interface, it offers a great gaming experience.
The upgrades and power-ups let you gain extra shots or skip a level altogether.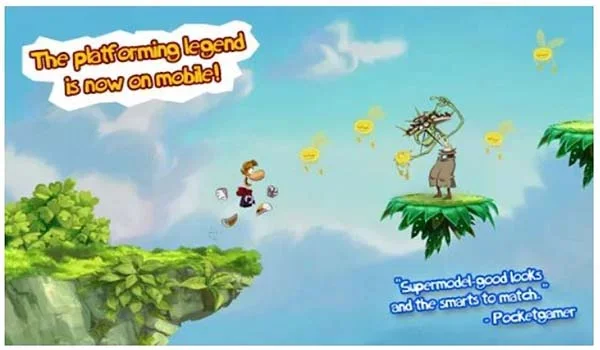 Do you like playing runaway and adventure games? Well, yes, then this is yet another decisive game for your boredom. The game starts with you as a powerful and legendary jumper jumping, running on the streets and different paths, unlocking new levels. The level of difficulty keeps on increasing, and you might have to face specific impossible challenges. You will also have lots of powers to use in the game.
Key features of the game:
Discover a whole new world with adventure runaway.
The sound and graphics are satisfying.
Unlock new levels and mystical powers while you proceed into the game.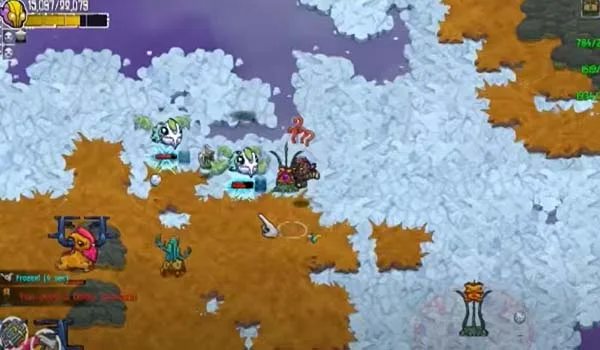 Ever wondered if you are attacked by aliens and need to save the world from them, how would you do it? This game would surely provide you with the experience of what it takes to fight against the aliens and protect the world. You play as Galactic Tracker, Flux Dubes, and aliens have attacked your shipment named, Hewgodooko. Now with your wit and strategic mind, you need to free it from those aliens.
Key features of the game:
It allows you to explore the whole new world with more than 500 crafting things.
Know the unknown and the secrets by meeting different people at different stages of the game.
Grow your power and combat against the aliened forces.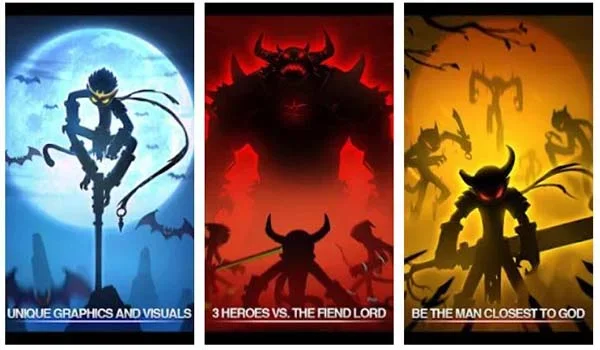 This is a monster-killing-fighting adventure game that you would love to play. With its unique gameplay and graphics, you are up for a thrilling adventure. The adrenaline rush is sure to take you to the edge of your seat while playing the game. The game is specially made to play with your buddies and show them what you got. The game lets you kill the monsters and save everyone from the world of darkness.
Key features of the game:
You can choose any stickman heroes from a group, including Ninja, Gus, Athy, and others.
There is the monster's boss fight, and you should be skilled to meet the boss.
Every hero has four different modes, and you can switch modes anytime you want.
You can unlock more heroes by playing more and more.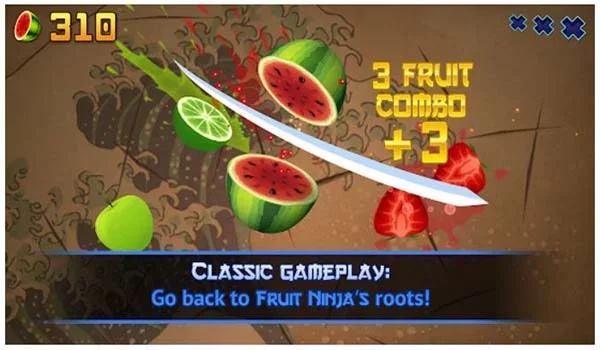 While making a list of best-paid Android games, Fruit Ninja has to be on the list owing to its popularity among all ages. You can also play it in the free version, but you would unlock great features that would help you cross levels much easier by paying a few extra bucks. It is an excellent game for kids or adults, building perfect hand-eye coordination, spontaneity, and speed.
Key features of the game:
The game has a unique graphic effect with a more effective cutting sound.
The more you slice a fruit, the more you achieve scores
There are different options, like Swirling tornados, that make great combos of fruits.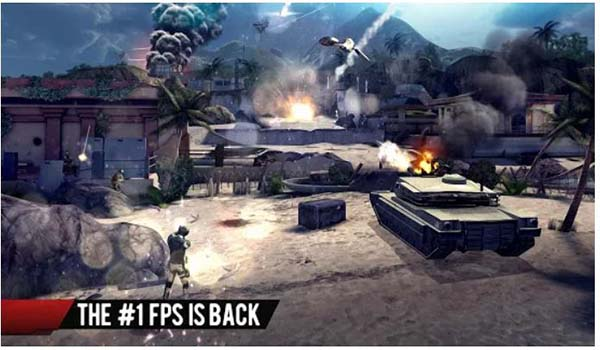 Shooting games are the most loved paid Android games by the users. This provides a way to vent out the frustration, anger, and satisfaction of combating someone. You are the first-person shooter soldier in the game-saving the nation from a destructive war. Along with it, you have to save several other nationals from unknown and unidentified enemies. Battle it out with them and win them over.
Key features of the game:
You can use tons of new tactics to handle the battle.
The sound and interface are similar to a battlefield.
You can use over 20,000 weapons in the game to slay your enemies.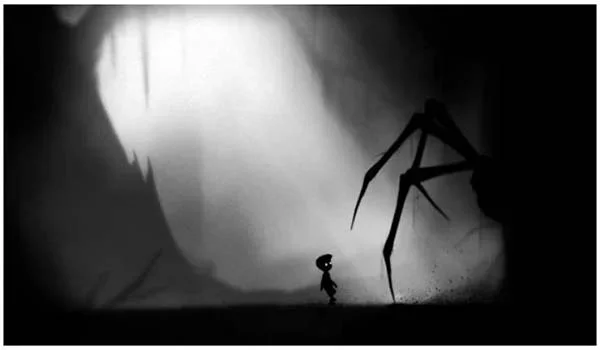 This is a masterpiece thanks to its rich storyline, minimalistic design, and stellar graphics. The game is about a little kid who is left alone in the world of Limbo. He sets on to his search for his sister. The storyline is so interesting that you will feel you are fully immersed in the game after a point of time and seeking your sister.
Key features of the game:
The realistic graphics lets you in the world of Limbo
You can play the game as many times as you want if the boy dies
It offers you smooth gameplay.
You can play the game as many times as you want if the boy dies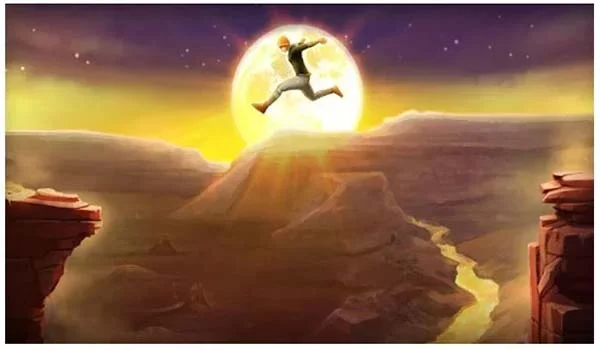 If you are into running games, Sky Dancer Premium should be among your favorite paid Android games. Sky Dancer Premium is an action-adventure game where you have to run as fast as possible, overcoming all the obstacles as a hero. There would be drops, highs, holes in your path, and you must take care to run and jump through them to finish the version.
Key features of the game:
You do not have to view ads to get a bonus and to unlock the chest.
You will get four characters to play with.
Fall from the sky and make points by landing on the search perfectly.
Beautiful and minimalist graphics with smooth controller support.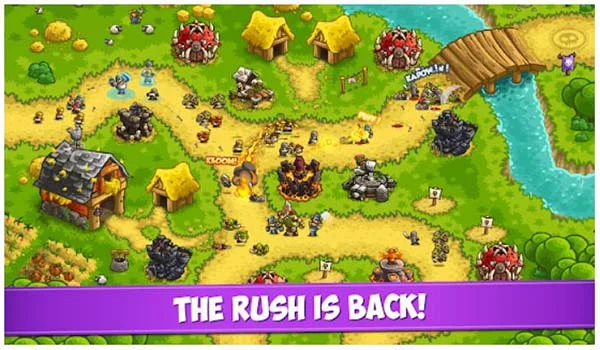 This is a defense war game where you will expand your kingdoms by defeating and conquering other kingdoms. Download the game, create a large army of battalions and conquer them, showing them who got the real power. The premium league comes with new updates and quests regularly, allowing legendary battles. It has all those goals, uncovering secrets, the hostility that keeps you going.
Key features of the game:
The game allows you to have 10 power-worthy aides who would follow your command and share the wins.
You will be amazed at its beautiful in-game controlling system, graphics, and it is also playable in offline mode.
You can customize the weapons to destroy your enemies.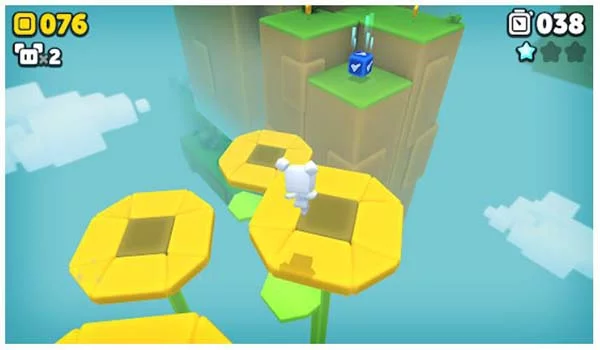 The simple design and 3D user interface make Suzy Cube the most considered paid game on the Google Play Store. The game has an attractive backdrop to it. There is a group that has stolen Castle Cubeton's treasure. Now only Suzy Cubes can find the treasure and let no significant loss happen. The screen control and Bluetooth enabled controls are great to make it an even more friendly game.
Key features of the game:
As you proceed in the game, there are secret powers and boosters to enhance the gaming experience.
Players get to play over 40 exciting levels, which are unlocked one after another.
You can enjoy this game using any of your Bluetooth game controllers.
This fighting adventure game is a great paid Android action game that looks realistic and engaging. You can choose the way you want to fight and can upgrade your weapons as well. The game emphasizes fighting against the shadow of the war and protecting everybody in the world from it.
Key features of the game:
The game proceeds just like a thrilling action movie.
You can play games in various modes.
Challenge your enemies and join in fighting the ultimate battlefield.
There are hundreds of weapons you can use to beat the enemies.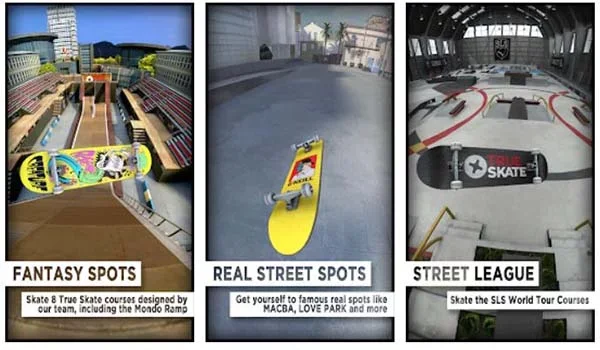 Are you a skateboard lover? If yes, then here is a fascinating game for you. This game is a popular skating game that lets you feel you are riding a skate in real-time. The game enables you to skate around in the beautiful parks and brush up on your skating skills. The game keeps on challenging as you progress further, and we are sure you would be a skating champion once you finish playing the game.
Key features of the game:
Realistic skating experience with touch and sound effects.
The slow-mo mode is good with providing every nuance you wish to see to enhance the skill.
You can ride skating in various places like pipe, bowl, railings and other exciting places.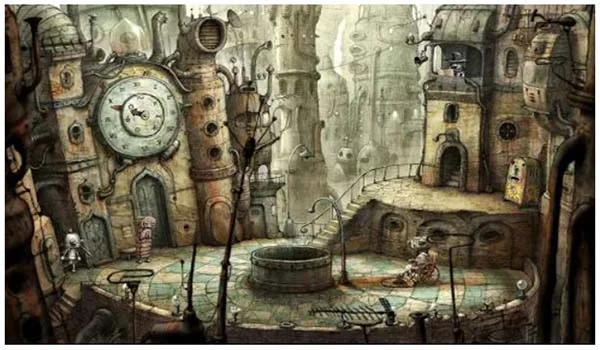 The puzzle game lovers would love this fantastic game, allowing you to solve puzzles and move forward in the game. The game has a robot whom you can control and move in the room. This will help you in finding different puzzle pieces and move ahead in the game. The graphics are unique in the game and are addictive to solve all the puzzles till you finish them at one go.
Key features of the game:
A robot helps in finding pieces of the puzzle.
The game has many twists and turns to keep you hooked.
The interface is smooth and straightforward to play.
22) NBA Jam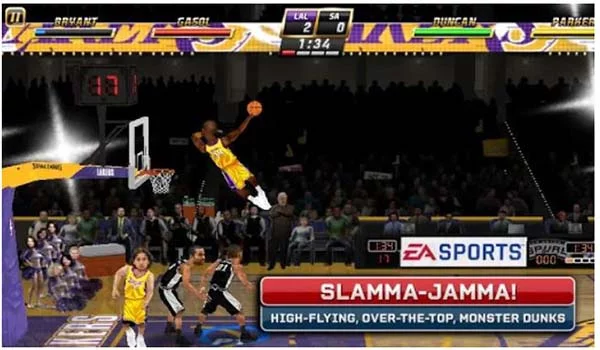 Are you a sports lover? Well, most of us are, and how about a grand slam tournament you might be able to play and win? This is the game just for you. This game allows you to be a part of a grand slam tournament in virtual form with all 3D sound and graphic effects. Once it is on your phone, you won't be able to keep your hands away from playing it.
Key features of the game:
The realistic play with commentators, the audience makes it even more of an exciting game.
Play in any of the teams you like to choose each time.
3D features ensure quite a good gaming experience.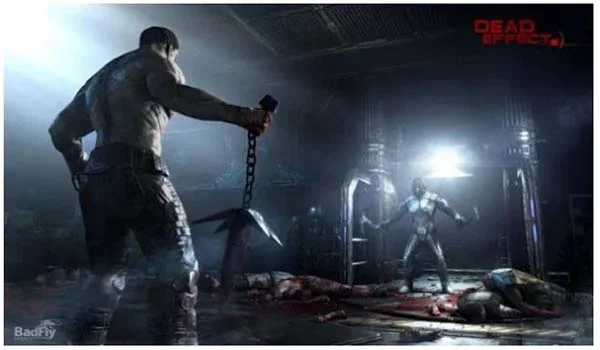 Yet another sci-fi shooting game is on the list of top-paid Android games. The game has a storyline with darkness in the world everywhere. The ESS Meridians surround our enemies, and we have to either kill them or get killed. The only motto is to shoot and keep on shooting to save oneself.
Key features of the game:
There are 3 different personalities that you can use to develop the characters.
You can use over 40 upgradable weapons.
Professional voice-over artists narrate the story.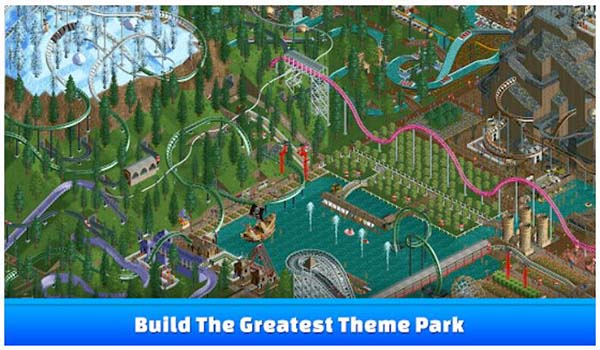 You might have played this game before on your PC, and a similar game is now available to you on your Android phones. To have access to this exciting game, you have to pay a minimal amount. It is up to you to create and develop a theme park. Ensure having fun in equally thrilling roller coaster rides, building customer satisfaction.
Key features of the game:
Create and decorate a theme park according to your choice.
You can build over 100 fun rides along with shops and restaurants.
You can also visit Wacky World by collecting a passport.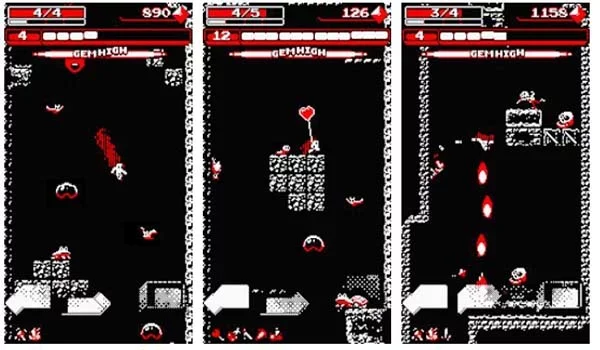 A mission game involving wars and battlefields, in which you need to destroy your enemies. Just collect the weapons and jump into the well. It is a complex and challenging game building up the interest of several Android users. From available weapons, figure out which one would destroy your enemy. Get hearts by finding out about various tricks. The motto is to fall deep in the well.
Key features of the game:
Unlock new maps and upgrade weapons, and characters to move ahead in the game.
The graphics and design make it an exciting game to play.
As you progress in the game, it would become more difficult
You would get upgraded weapons and secret tricks to defeat the enemy.
Conclusion
Here we bring you the top 25 paid Android games of different genres. If you would like to recommend any of the missed games, do let us know by commenting down below. Also, before buying any of the games, ensure going through all the details thoroughly.
We hope this article about 25 best paid Android games is helpful to you. If you found this article helpful for you in any manner, then do share it on social media.
Have a paid game that you want to add to this list? Get in touch with our editorial team.