Are you looking for the best office apps for Android? If yes, this post is for you. In the last two years, we have witnessed that the operating approach of the corporates has changed. Although this change was not planned, the pandemic forced the corporates to adapt to this new working approach.
The remote working policy offers countless benefits to both employees and employers. Employers get more productivity while saving costs. While employees get a chance to work in their comfort, dodging the chances of inaccuracy. Thus, you can say that remote working is the future of companies.
List of 22 Best Office Apps for Android Devices
In this guide, we'll list the top 22 office apps for android. Without any further ado, let's get started!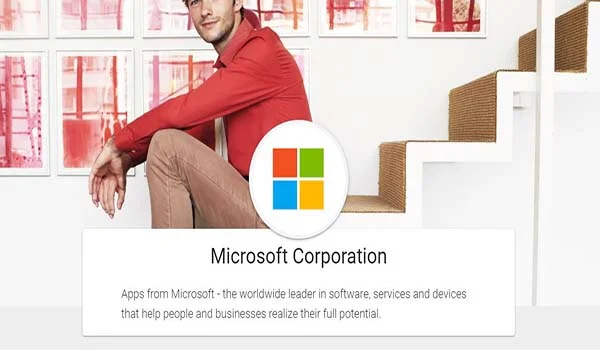 The Microsoft Office suite lets you collaborate with your team working remotely and work on a document together. The team can edit, view, and share any document using the Microsoft office suite. The Microsoft Office Suite is a collection of your favourites that includes MS word, excel, PowerPoint, Outlook, and many more. All these are for free.
Teams can download it to get work done easily. It also includes some of the additional features you can discover when you get a premium office 365 subscription. The team can work together to present any document on a spreadsheet, PowerPoint, or word. All these can get synced to one drive that makes all your work secure and accessible at cloud anytime and anyplace.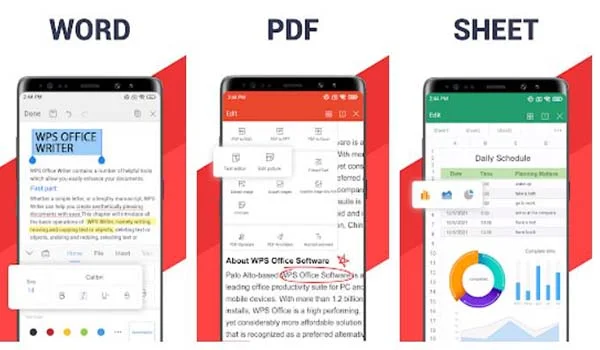 Writers, presentations, and spreadsheets; the name itself defines its usability. Like Microsoft office, this is also an all-in-one office suite supporting teams to work together from remote areas. The suite aids all the basic functionalities of Microsoft Office and Google Drive. This suite is precise for your viewing, editing, and sharing of presentations and documents.
The teams can collaborate to create documents, presentations, spreadsheets, and PDFs to ease data exchange. As it supports Google Drive, teams can save their work and access it at any time and any place they need. The suite also comes with an open-source PDF viewer. It helps you achieve editing and the conversion of PDFs to documents. What helps you here is adding the annotation and signatures to the PDFs.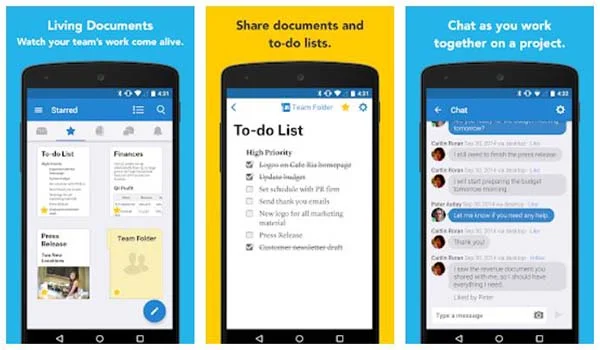 This is another suite that is similar to Microsoft Office. This suite offers an interactive way for the teams to collaborate and work together. What you get in the suite is the viewing, sharing, and editing of Chat, Documents, and spreadsheets. A great way to dodge the infinite chain of emails instead. This all-in-one suite also helps inconvenient and easy meetings as it helps you create your task list for the team.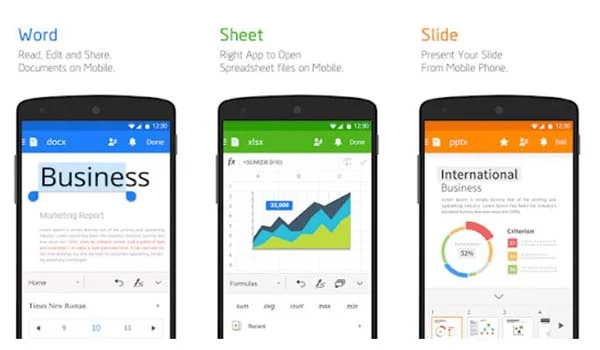 It now has more than 100 million users over the globe! The app is very easy to use that is accessible for free. The comprehensive solution offers you the functions like viewing, sharing, and editing documents, spreadsheets, and slides from a remote area. It supports all types of document accessing and editing. Besides, the team can also achieve PDF viewing and converting.
The suite is exclusively compatible with Microsoft Office, PDF readers, and converters. With the help of an in-app polar drive or any other cloud drive integration, you can share your document seamlessly. The teams can save work on cloud drives and access them at any place at any time.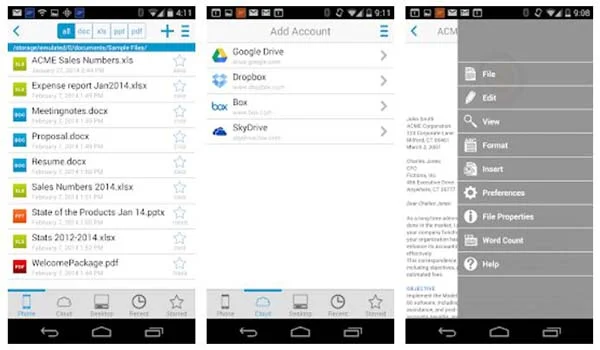 Working remotely is seamless with this all-in-one suite. The suite works smoothly on all android devices and enables you to collaborate with your team. It offers compatibility with Microsoft Office files. That implies; users can save, share and edit Microsoft office word documents, excel spreadsheets, and presentations.
One viewing and editing screen in the app allows users to select the doctype and edit them as per need. All the files and work in the office suite can get saved and synced for team access. Users get access to save work in multiple cloud drives, including Drive, Dropbox, Box, and SkyDrive. The working option on any file that you get includes editing, viewing, formatting, inserting, sharing, and many more.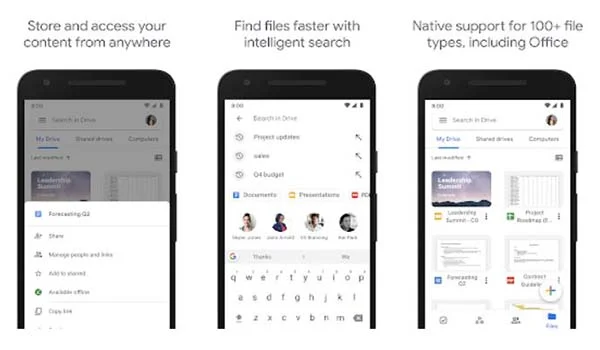 Google Drive is a cloud solution from Google. It allows you to store and access your work from remote areas. Some advanced feature of this solution includes smart searching of files with filters and auto-fill options. The teams can work together from remote areas to edit, view, and share documents. What works more in Google Drive is that it allows the team to add their comments to a doc in real time.
Added features like compatibility with Microsoft office tools make it more accessible. Users can access all MS office files and then edit them on Google Docs. The all-in-one solution is straight to the point and popularly accessed for its Google Sheets, Slides, and Docs. The PDF viewer option also allows users to access PDF files.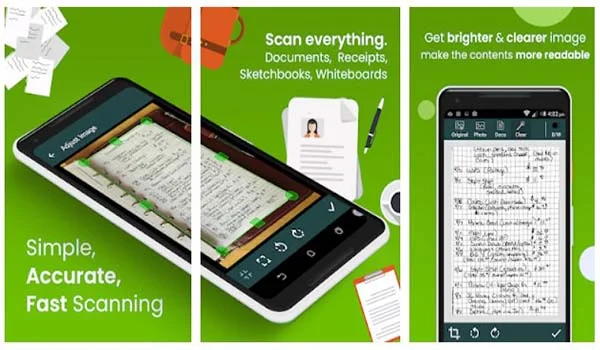 It is more popularly known as a pocket scanner, as it enables you to scan vital images and files and convert them to the desired format. Most of the offices demand some files in PDF or JPEG image format. Clear Scan in such cases allows you to scan any physical document in the form of an image or PDF to share it over the internet.
This utility tool is just like an office scanner that makes work easier for employees. Most importantly for the recruiting department of the office. The users can quickly scan any receipts, bills, and docs to edit and convert them to PDF. The PDFs can also get shared in Google Drive to help the team access scanned documents and edit them in Google Drive.
8. SmartOffice – View & Modify MS Office files & PDFs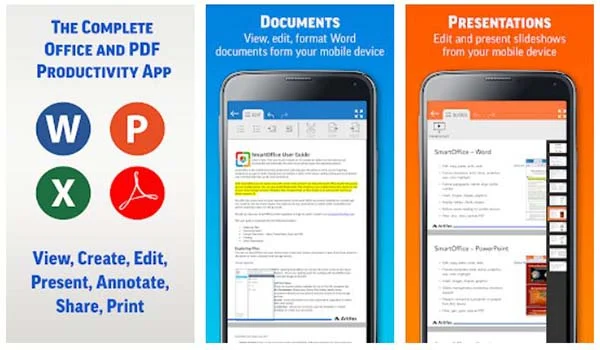 SmartOffice suite enables users and teams to view PDF files. Teams working from home can get the best open-source alternative to MS office for their Android devices. The suite is congruous with Microsoft Office papers that enable the team to work collaboratively on any document they need.
Accessing the docs, excel sheets, and PDFs on the small screen is easy with a simple interface. The docs fit into the small screen with great editing opportunities. PDF accessing also offers annotation support to include annotation and signatures. Teams can also access docs and any place using cloud drives like Google Drive and DropBox.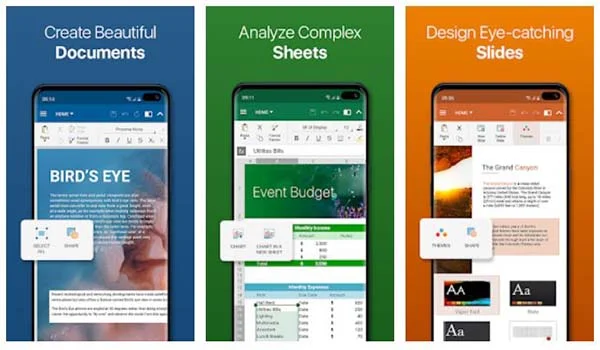 Office Suite is a separate app developed by MobiSystems. However, the functions and features are quite similar to the MS Office Suite. This is a comprehensive solution for the teams working from home. Besides, it also achieves a great rating on the Play store. The suite is compatible with all the MS Office file formats. That means; the teams can amalgamate to work on docs, spreadsheets, and presentations together from any place.
Editing, viewing, sharing, and creating docs are some of the basic functionalities of the suite. The exceptional interface enables users to get a desktop-like experience. The in-app scanning feature also enables the team to scan any documents and convert them into PDF. The developers offer you their cloud storage to store work and access them from remote areas.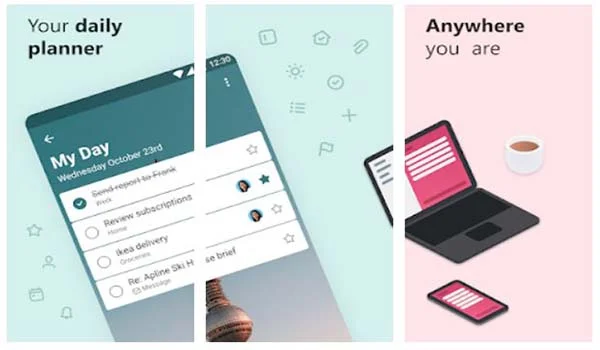 It is an exceptional suite to increase the productivity of the team and employees. Microsoft's to-do list is a task management suite that allows the employees and teams to organize and manage the work per timeline. The To-do list is mainly for the office's management teams which enables them to make and share the worklist with teams.
The team can also add reminders to work and events to get them done within the deadline. The users can also use Office 365 integrated with the suite to access MS office documents. This is also a great widget for bill planning.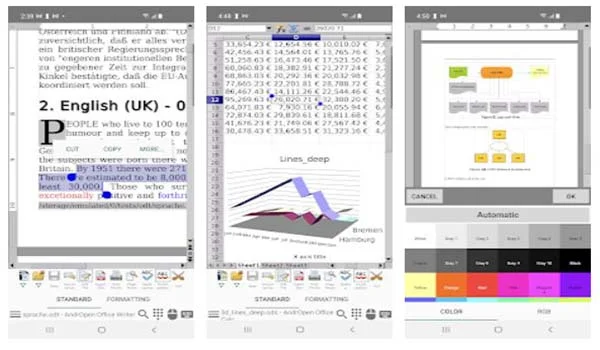 AndrOpen Office is a complete suite for teams working on MS Office Docs on Android devices. The suite is compatible with all MS Office files that include spreadsheets, word, and presentations. The features and functions achievable are creating, viewing, editing, and sharing docs. The teams can work collectively to make presentations and process any word file together.
Some additional features achievable include the drawing app and equation editor. This is mainly for the spreadsheet. The suite supports almost all file types. Further, the suite is exclusively free for users. The suite also features cloud support. Mainstream cloud storage like Google Drive, DropBox, One Drove, and Box.com enables the teams to save work and access them from remote areas.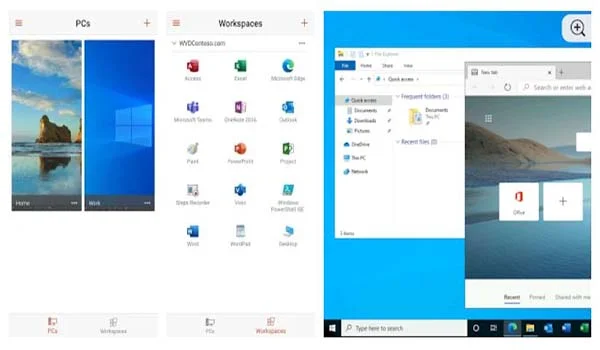 The suite is all about what you see in the name! The remote desktop developed by Microsoft allows you to access and control your PC from a remote place. You can also command your PC from your Mobile device. It takes a lit bit of time to set up, however. But once your PC is ready for remote access, you can use it from any android device.
This enables the team to access any office software that includes MS Office. The interface will be like an actual computer. Users can access office software and create, edit, share and view MS Office Docs. The teams can then amazingly collaborate to share the work on platforms. Using the Remote Desktop will also help you access cloud storage to access work at any place.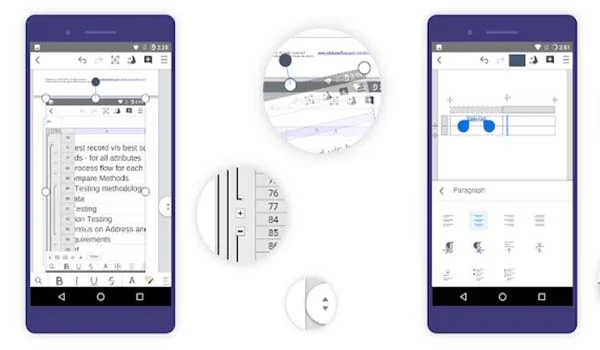 Another open-source office suite that enables you to view, share, and edit docs. This office suite offers you a great experience while working on your android device. Like any other office suite on the list, this suite also is compatible with MS office 97 and above. You can access docs in any file format that includes docx, ppt, dotx, xlt, ppt, and many more.
It offers you a much similar experience as that of working on your desktop. There are many features to add and edit your docs. It includes shape and picture editing in the word file, Adding and inserting data to a spreadsheet, making presentations, and many more. Collabora office allows the team to collaborate from remote areas.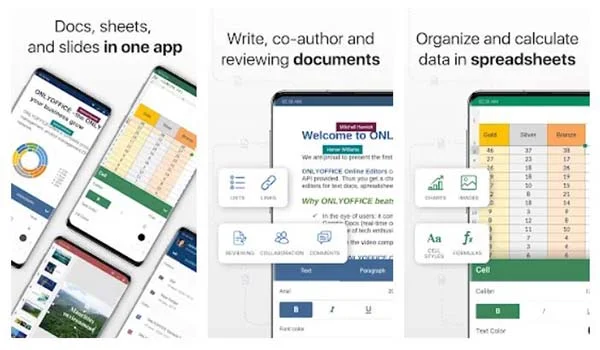 ONLYOFFICE Documents is an open-source office app that offers great usability to teams. The teams working in remote areas can utilize the suite to view, edit and share all types of docs online and offline. All kind of office document creation is possible with the suite. Teams can make spreadsheets, Word Docs, and presentations. The suite is compatible with MS Office that helps users in opening files in many formats.
The suite offers different access rights to the user as needed by the administration. That implies; you can send a doc in the view-only option. Multiple team members can also work on a doc together and edit with the right provided by the team lead. In-app cloud storage accessibility helps save work and access remotely. Further, the users can also access PDF files.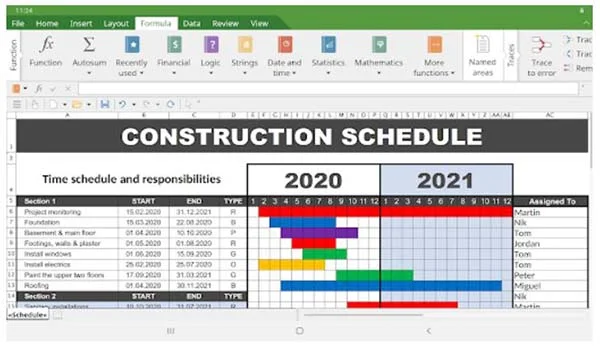 This office suite is an exclusive suite for accessing the spreadsheet on your android device. The app allows the teams to create spreadsheets working collectively. The experience is quite the same as you would get on your PC. The format used by the Plan Maker is the same as Microsoft excel. That is, you get to create a spreadsheet in XLSX format that will allow anyone to access the file with MS-excel.
The set of features in the app is also similar to MS Excel. While working on the spreadsheets on their android device, the team does not need to convert them, as they will open directly. The suite offers you integration with cloud storage for saving work and accessing them from remote areas. Google Drive and DropBox are the cloud storage option in the suite.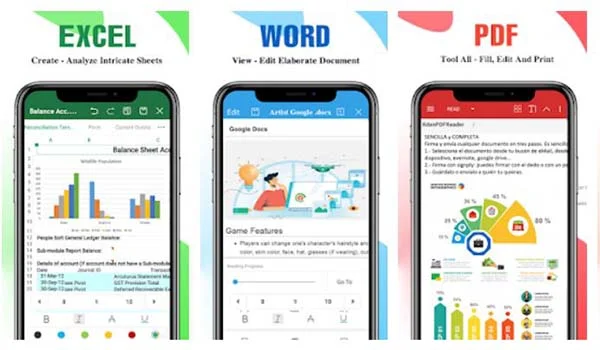 This Word Office is another separate office suite developed by South Pole Mobile. However, many users of the name might think of it as Microsoft. This is an all-in-one app that allows the team to view, edit, share, and read MS Office Docs. Compatibility with MS Office allows the users to create, edit and open docs in any format.
The primary feature includes tracking changes within any document. With access to team members, the authors can edit while others can add real-time comments. This helps in offering collaborative work from remote areas. It also has PDF accessibility. The team can view PDFs, and add annotations and signatures to them. Making slides and spreadsheets is easy with a set of features similar to MS Office.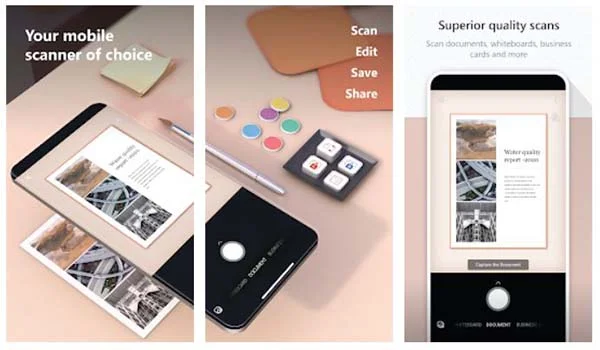 Another utility tool that most offices need while working from home. The Microsoft lens developed by Microsoft helps teams to increase their productivity while remote working. At times many offices demand the uploading of images in scanned image format. This tool helps you scan all the physical documents to convert the same to PDF, Word files, and PowerPoint.
When you convert any such physical document to MS Office docs, this offers you the chance to edit, view, and share them as you need. Thus, you can say the features and functions are similar to the MS-office suite except for the scanning feature. You can upload any of your notes, receipts, and bills with the help of this app. The suite offers you a format of saving that includes PDF, image, word, or PPT.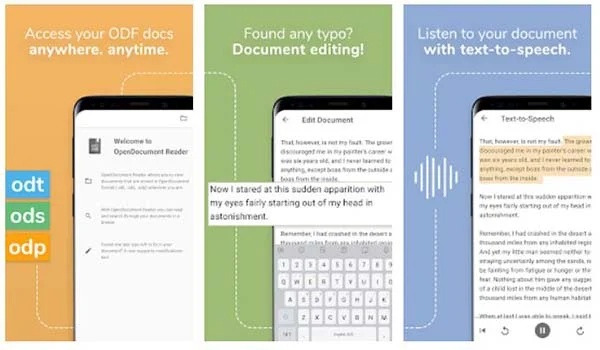 This office suite is an open-source suite that enables the teams to open and edit docs seamlessly. As you have known in the title comes in Open Document format. Your file may be in any format; the suite will open the doc in ODF to help you view, edit and share the doc. The teams working remotely can open the file to access basic editing features. You can use it to find and replace any typos.
The editing is quite fast and simple. The compatibility with MS office enables users to access any doc. Text-to-speech is one of its major USPs. The user accessing the doc can also hear out the doc by an automated voice reading the file. Integrating cloud services like Google Drive also enables users to edit, share, save and access the docs.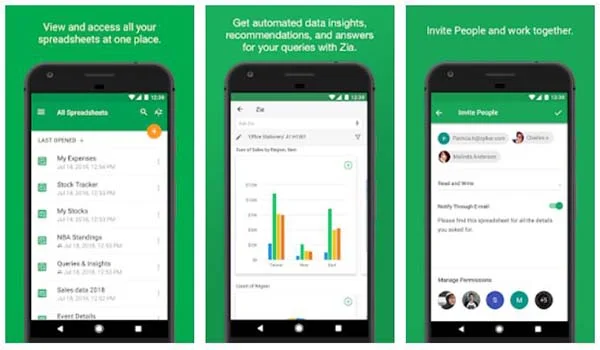 Zoho Sheet is a great office suite developed by Zoho Corporation. However, this suite is exclusively for working on spreadsheets and excel files. You can access any spreadsheets on your android device using the app. The team can seamlessly collaborate as it also is compatible with the MS-Excel.
The team working on one spreadsheet can open the sheet without the need to sign up. The Autosave feature also helps the teams to work from the same point where they left. The suite offers you four stages of access permissions that allow leads to spread the data in a controlled approach. Read, Write-read, comment, and Co-owner are the four levels.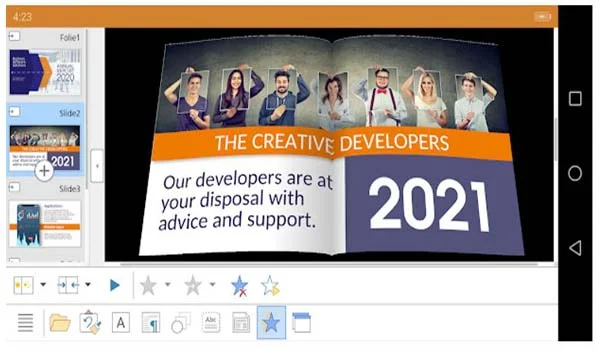 The presentations from SoftMaker Software GmbH are the suite that increases productivity working at home. This suite is solely for PowerPoint presentations only. As you already have read in the title, this suite is compatible with PowerPoint presentations. The team can work collectively on this suite and access the chance of creating, viewing, and editing the presentations. 
The set of features included in the app is quite similar to the PowerPoint from MS. Thus, you don't have to struggle much. The interface allows the users to get a great experience while working on an android device. The cloud storage accessibility enables users to save docs in Google Docs and DropBox.
See Also: Top 20 Best Home Security Apps for Android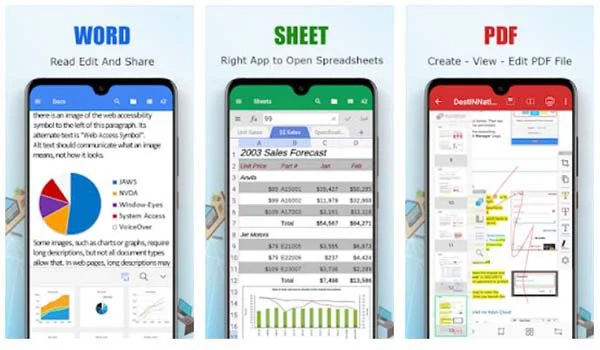 The name might be similar to another app in the list but is a distinct office suite developed by the Estrong business office. Like all other office suites, this suite is open source and enables you to access all the doctypes and formats. The suite is compatible with MS Office. Thus you can share, edit, view, and create any doc while working in a team.
The teams can work on Word files, spreadsheets, and presentations with an exceptional set of features for editing. The users can also access PDF files to increase efficiency. The teams can also edit PDFs to add annotations and signatures.
22. Excel Spreadsheet by Coinage Inc.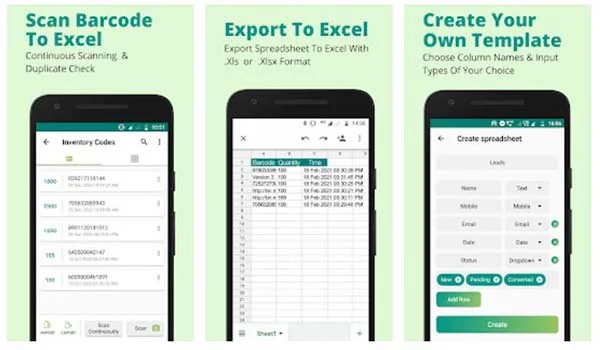 This is another great suite solely designed to work on spreadsheets and XLS files. The app is truly for all businesses who want to enter the barcode by scanning in the spreadsheets. The android app allows you to achieve so. It comes compatible with MS office which assures you can edit, view, and create spreadsheets to share across many platforms. 
You can create your spreadsheet and then export the same to MS-excel. The interface is quite simple, with great features to edit and create. Importing spreadsheets from any source is easier. The users can also perform the call to action on the spreadsheets.
---
Frequently Asked Questions (FAQs)
1. What is the best android app for remote working?
The Microsoft Office suite and WPS office suite are the two best apps for remote working in Android.
2. Is Microsoft Office free?
Some basic features are free, but for premium features, you need a paid subscription.
3. What are office suites compatible with my Android phone?
All the above apps mentioned in the list are compatible with your Android device.
4. What app can I use for doc scanning?
Microsoft lens is a great app for doc scanning.
---
Final words
In short, these are the top 25 best office apps for android devices. If you want to increase your productivity, you should use the apps that suit your needs. We hope this article about 25 office apps for android devices is helpful to you. Do share this content on social media if you found it helpful for you in any manner.
Please stay connected with us for future updates.