Are you looking for free AutoCAD alternatives or CAD software for your Linux? If yes, you are at the right place. CAD, in simpler terms, is computer-aided drafting software that enables users to create designs for engineering and architectural purpose.
CAD software is best known for creating structural drawings and creating objects like buildings, cars, or any other mechanical element. Although it is an obligatory requirement for all engineering professionals, it can get employed by others for several design needs.
However, most CAD software that you see comes from Windows and MAC. AutoCAD is one such prominent software that comes for Windows and MAC. As a Linux user, you would always demand software with Linux compatibility for better results. Thus, this article brings you 20 free AutoCAD alternatives or CAD software for Linux. Read the complete guide to find 25 free AutoCAD alternatives.
---
Review of 20 free CAD software for Linux users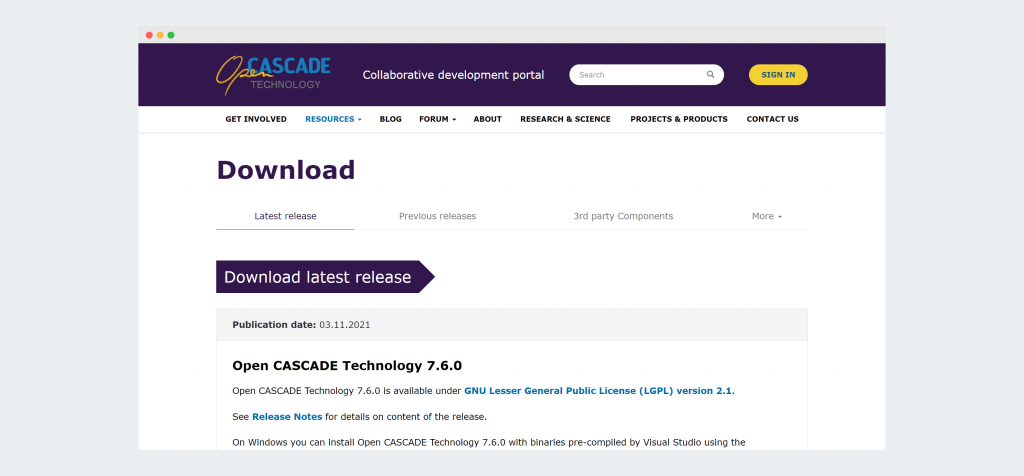 Open Cascade is free CAD software that most of you must have heard about. It comes as a decent alternative for AutoCAD. Despite being an open-source platform, it offers you several useful features. It is software that comes with an extensive range of simulation software packages. It includes CAD, CAE, CAM, PDS, GIS, and many more.
These different components of visualization make this software more seamless. Some other indispensable characteristics of Open Cascade include solid modeling, rapid application development, data exchange, and many more; the algorithm of this CAD software includes both 2D modeling and 3D modeling, which makes it great for all professional designers. The UI of this software is simple but efficient for beginners as well as professionals.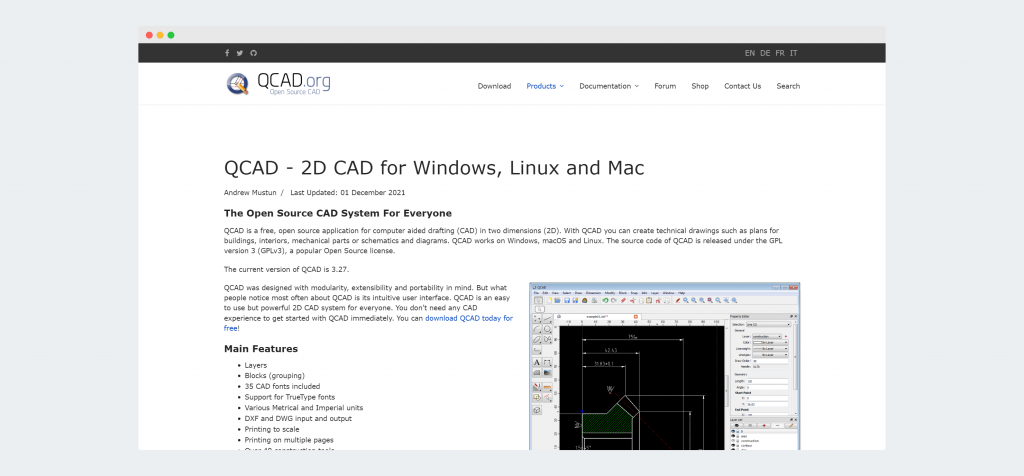 QCAD is another free alternative for AutoCAD that is quite efficient for all Linux users. It is open-source and is great for all 2D model drawings. Users can easily create drawings and schematics for all the plans of any building and any other mechanical parts. This software even can get used for interior designs as well.
There are numerous modeling tools that you are going to explore with QCAD. It includes Polytines and NURBS. QCAD is also a great library where users can find 5000 or more CAD parts or add-ons to integrate, also offers you an isometric view; it allows you to view complicated work. Despite these features, it is still free software for all professionals.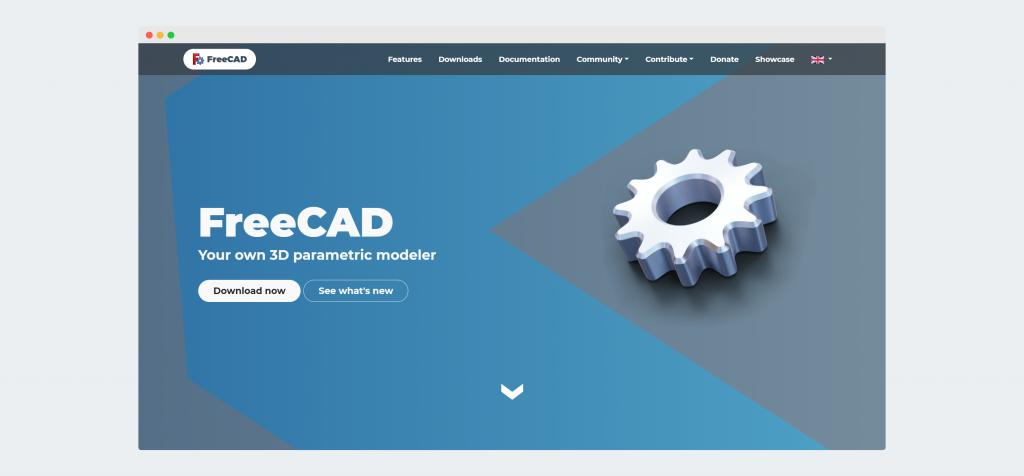 Free CAD is a great design software for all professional who wants complex designs. It is an open-source software and offers you solid parameters to create your 2D and 3D models. Users who will use this software can find a seamless drawing of 3D designs and drawings. FreeCAD offers you a massive platform for creating models. Regardless of the size of the model, you can create them here. Several professionals use FreeCAD for engineer drawing and planning frequently.
Real-life objects are also easy to make. Users who want to customize their design or revamp it can skip to the history and make changes. After going to history, you can then change the parametric model. There are several additional items that you can find in the software. It includes Module architecture, constraint solver, robot simulation, path module, and many more.
See Also: 10 Best Websites for Downloading Open-Source Software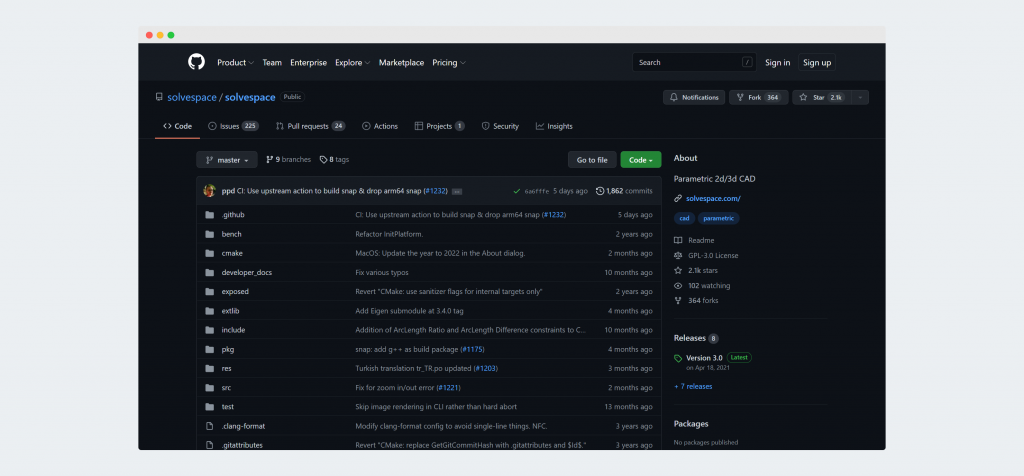 Solvespace is another open-source AutoCAD alternative that is a prevalent choice to many design professionals. With Solvespace, you can easily work for your 2D and 3D modeling needs. It also comes as a free parametric modeler where you can access several tools for modeling. There are several operations that you can achieve from Solvespace.
It includes revolves, extrudes, Boolean for 3D, and many more. This software has a constraint solver that helps you seamlessly simulate all the linkages in your design. Users can also access 2D vector art using this interface. Solvespace has an advanced interface. Beginners may find it tedious to use sometimes. Solvespace is for all professionals who want to model with minimal features.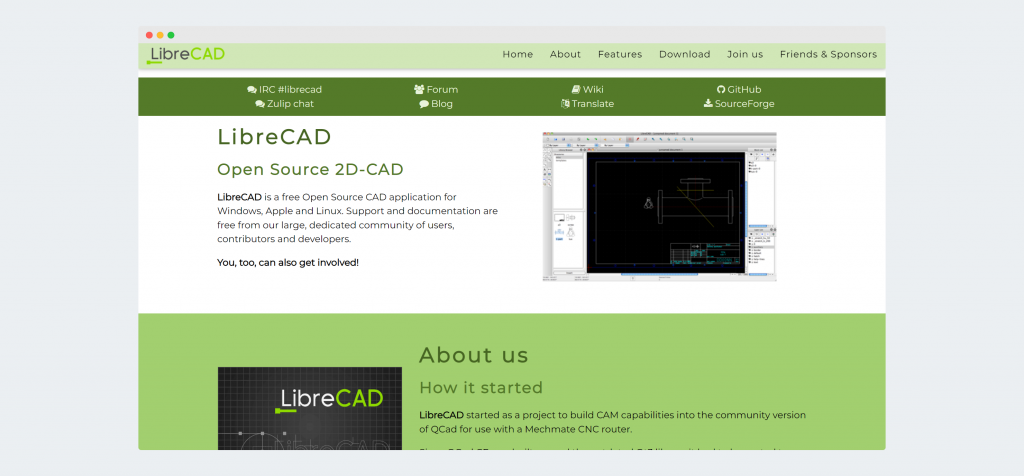 LibreCAD is another suitable open-source CAD software that comes targeting all beginners. All the beginners can find it easy to use. When you compare it with AutoCAD, it offers you quite similar features as well. There are several basic tools that you can find in this CAD software. It includes the creation and customization of 2D designs in the first place.
Despite being CAD software for only 2D modeling, you can also find an isometric view in this software. The isometric view allows users to easily view complex pictures as well. In LibreCAD, users can easily draw the DXF files. Apart from that, you can read the files in PNG, JPG, PDF, SVG, and many more.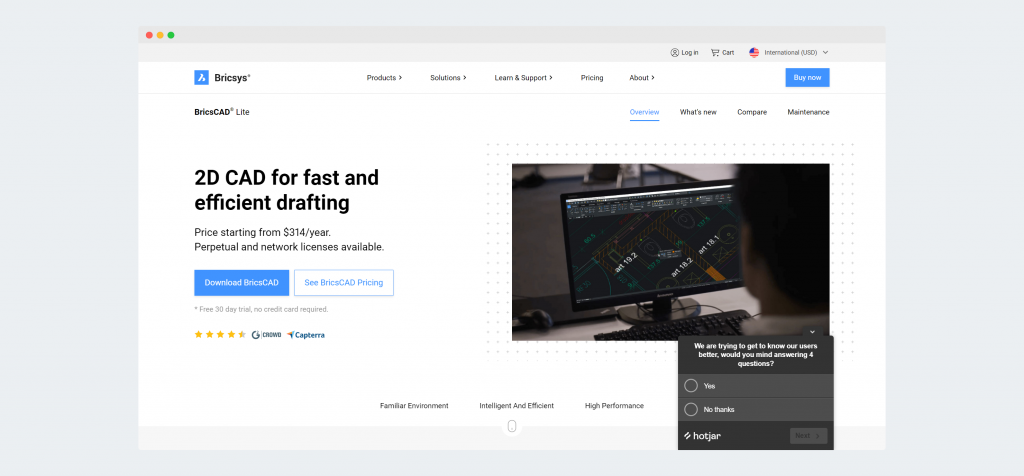 BricsCAD is another similar software that is a great alternative for AutoCAD. Linux users will get maximum help with this software, as they can create 2D and 3D modeling both. It is free software. However, it also has three packages for all its users. All these packages offer you some advanced features. BricsCAD also has a classic version.
This classic version allows you 2D drafting only. Users here will get an extensive library. Apart from that, some other features that you can expect include mechanical assembly viewing, HD rendering, and many more. The UI of BricsCAD is quite easy to use. Beginners can find it helpful as well.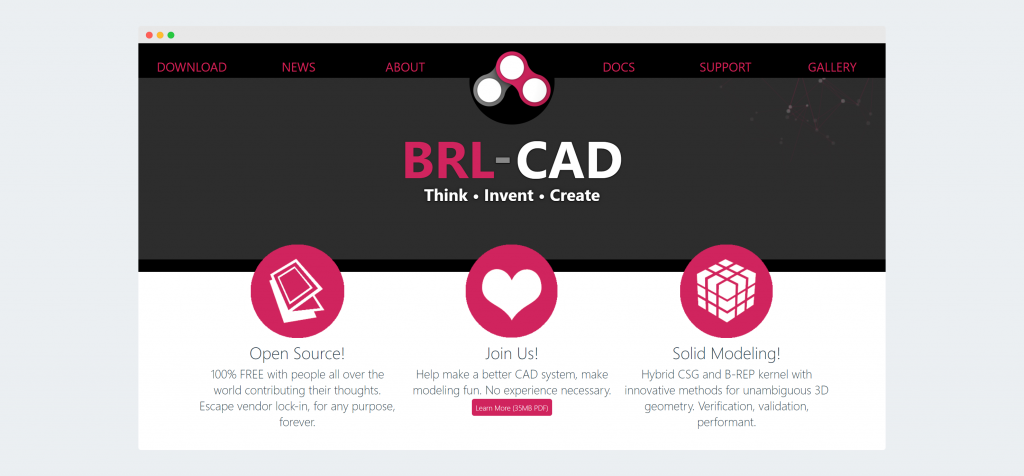 BRL-CAD is an AutoCAD alternative that you can use for free. It is famous for offering higher accuracy in all the drawing and model making. This Software offers you constructive solid geometry modeling. Apart from that, this CAD software comes with a wide range of tools and features. One of the most helpful features that you get in this CAD software includes ray tracing.
You can use geometrical analysis, geometrical editing, image processing, and signal for 2D and 3D modeling. There is also frame-buffer support which makes it easier for all the professionals. There is a benchmark suite that analyses your performance and shows your report. BRL-CAD also does offer an easy-to-access UI. Professionals along with beginners can learn how to use it.
See Also: Top 5 Best Logo Maker Software Online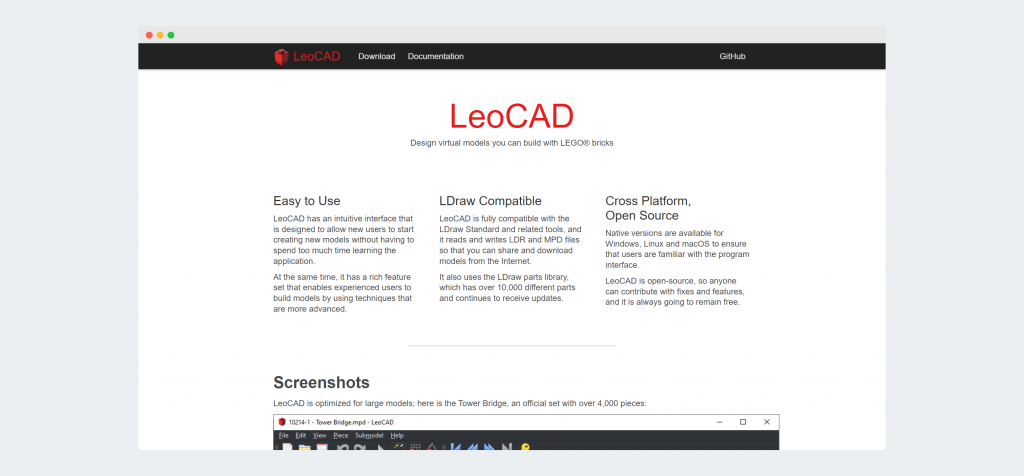 LeoCAD is an open-source and free AutoCAD alternative known for its cross-platform compatibility. You can seamlessly use this software across Windows, MAC, and Linux. Creating design is also easy here. Users can create all forms of real objects, no matter how complex they are. For beginners, this software is quite straightforward and easy to use.
Further, LeoCAD is designed for all beginners. L-draw compatibility allows users to come across more than ten thousand extensive parts. The software is also efficient for reading and writing LDR and MPD files. You can even download and share them harnessing the internet. LeoCAD also offers you several other features which are quite the same as AutoCAD.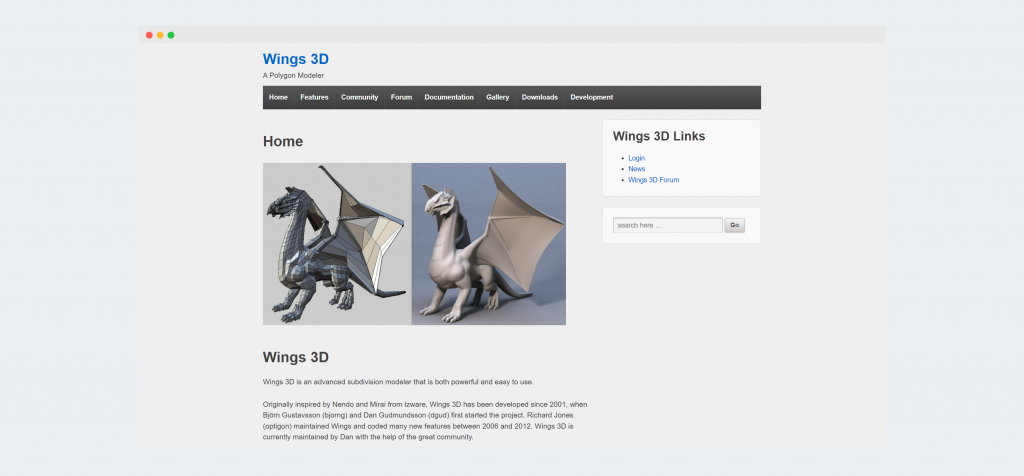 Wings 3D is rather a useful and free app that you can use. It has powerful sub-divisions that include 2D and 3D modelers. Users can easily use it for Linux. If you are a newbie, you can use this software without any hassle. It comes with several features that include customizable UI, several modeling tools, and built-in mapping for Auto-UV.
There are materials and light support for getting enhanced modeling for engineering purposes. There are several tools to support you as well. It includes extrudes, bends, inset, scale, shear, planecut, and many more. It also supports STL, OBJ, FBX, XML, and several other file formats. Like any other CAD software, Wings 3D also does have an easy-to-use interface. Beginners can use it without any hassle.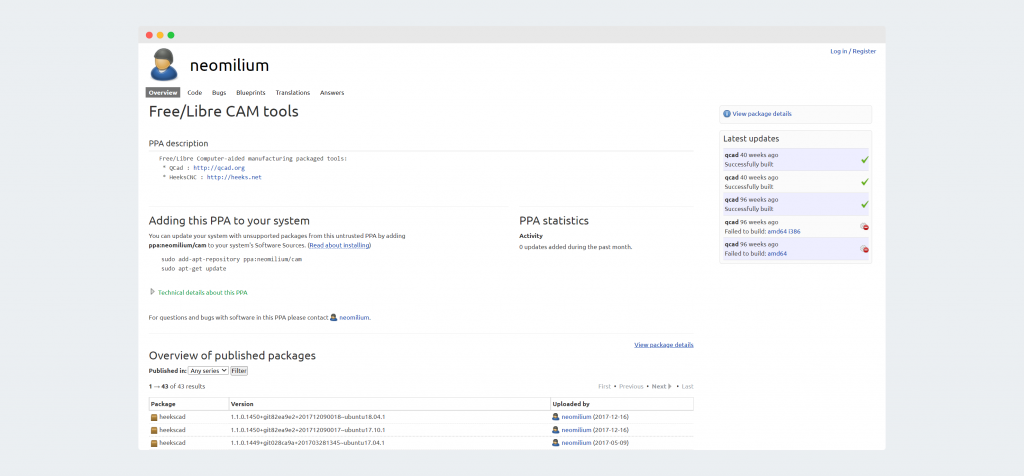 Are you somebody who is a fan of both AutoCAD and Linux? If yes, you don't have to compromise the experience of AutoCAD anymore. HeeksCAD is CAD software that helps you with several features similar to AutoCAD. This software is free to use for all users. Apart from that, it has quite a powerful modular and offers you free-solid modeling as well.
You can also install several additional plugins to extend the efficiency of this software. The most important feature that you get here is importing solid models. HeeksCAD can easily import STEP and IGEs files. There are some other features as well; it includes geometry drawing, solid modifications, and extruding as well. Users can also enjoy Boolean operations and integration of language translations and many more features.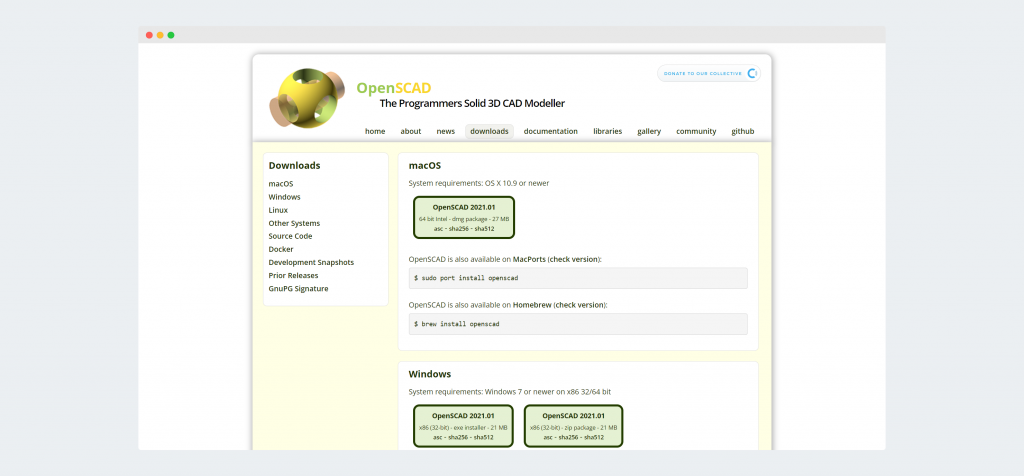 It is another free alternative with an abundance of features. As a free AutoCAD alternative, you can attain both 2D and 3D drawing in this software. OpenSCAD also works with textual description when working with a 2D compiler into 3D models. There are several features to enjoy here. It includes computational geometry algorithms, an external library, and many more.
You can easily create a model for any required object; users can also give textual descriptions and inputs commands. Users here can preview the model using Open GL, Open CSG, and many more. OpenSCAD is a great software to start with; if you are a beginner, you can find it quite easy to use. OpenSCAD's UI is also easy to use with minimal complexities.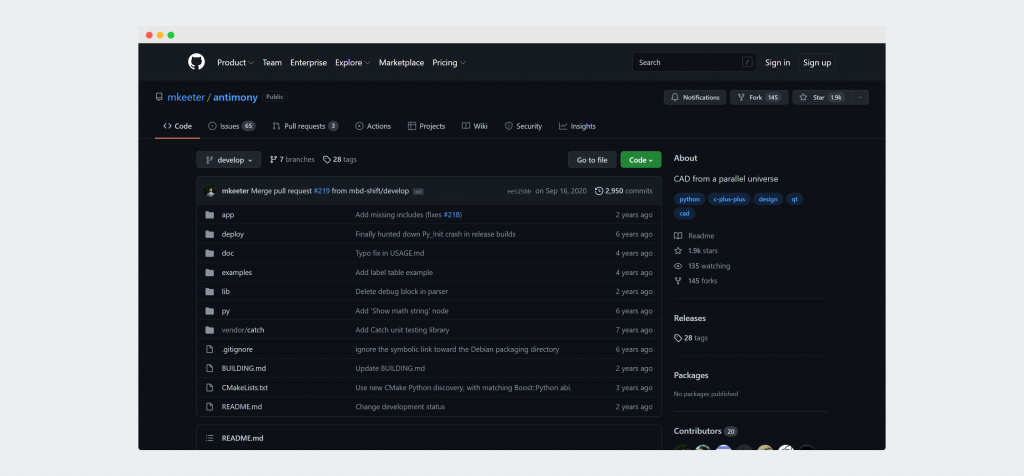 Antimony is free Linux-based CAD software that helps you in easy drawing and modeling. Users here can access parametric 3D modeling to deliver a robust drawing platform to users. However, it can offer users a hard time learning how to use it. Further, when you wire into the least logical component, it breaks down all the time. So, you can witness some flaws in this CAD software.
However, you can still find some useful features despite all these complexities. The UI, as said earlier, is not at all supportive to new and professional users. You can find a monotonous time using the same. Linux compatibility is the only basic feature that you will get in this software.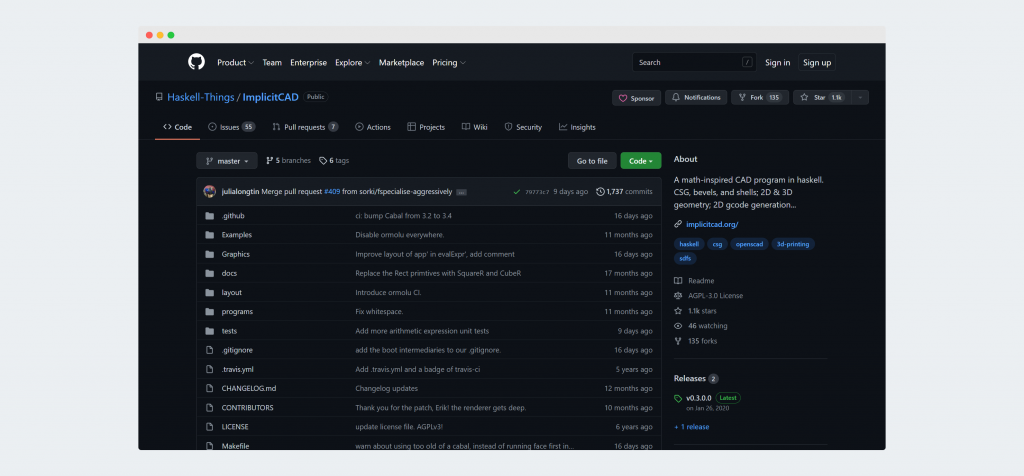 It is CAD software that is inspired by mathematics. The programming language that you witness in this software is Haskell. It also has programmatic CAD software that employs the description of objects to create one. You can say that all the objects get demonstrated using constructive solid geometry in simple language.
There are also CSG shells for both 2D and 3D modeling. Users can easily access this CAD software from GitHub without any cost. Implicit CAD has a quite useful UI with seamlessly easy-to-access characteristics. For day-to-day drawing and modeling, it is a great software to use. Implicit CAD is used for 2D modeling and 3D modeling.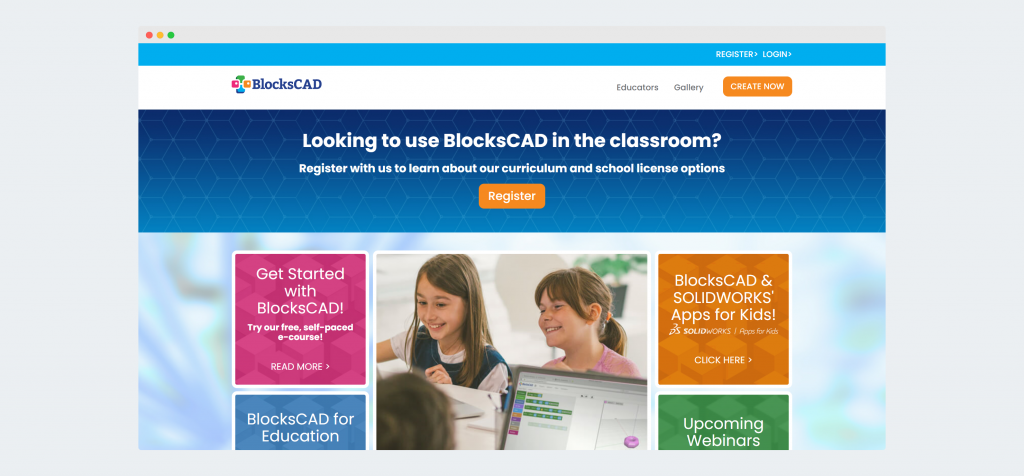 Blocks CAD is open-source and free CAD software that helps your 3D drawings and model making for all your projects. You can also print your three-dimensional prints using this software. It is a cloud-based software. So, you can create and store all your drawings and models in the software without worrying about access and storage.
Users can also create a lesson using this CAD software. This software's most useful feature is that it consumes less effort for creating and editing any model. Users can also improve their mathematical and computer science skills using this software. In Blocks CAD, users can easily manage their accounts with ease. As an alternative, it offers you competent features compared to AutoCAD.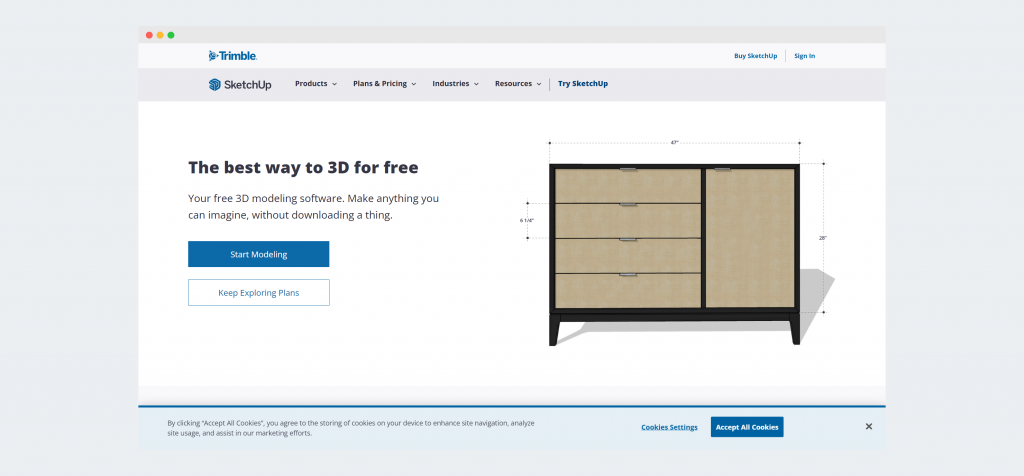 CAD software enables users to make real objects without any problem. It comes with a three-dimensional gallery where users can search models and share them with others. All your drawings and modelings will be here in this gallery. It also lets you visualize all your ideas with several plugins and other tools. This software lets users customize their 3D workspace with several built-in tools; you can also team up with people for better modeling.
There is easy management of models in layers. You can also set a lightning effect to analyze a certain layer. It has numerous plugins to support all these features. The UI of this software, on the other side, also offers you a great experience.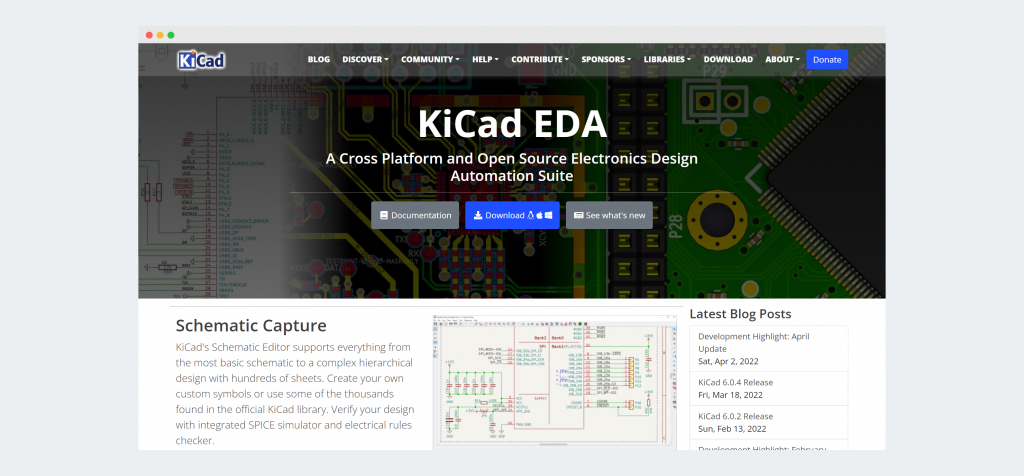 KiCAD is an open-source and automated suite design platform that comes as a great alternative to AutoCAD. This comes as an asymmetric editor, where users won't find any limitations for creating a model or drawing. KiCAD has a PCB layout and 32 copper layers to offer you modeling needs for your professional objectives. This software also has a 3D viewer; it allows you to view the models in 3D.
You can also inspect all your designs on Canvas. The tool contains an extensive library and 3D models. This is also a free CAD software that enables users to change the board's appearance as they wish. It supports a wide range of tools. Users can create their own drawings using the symbol editor.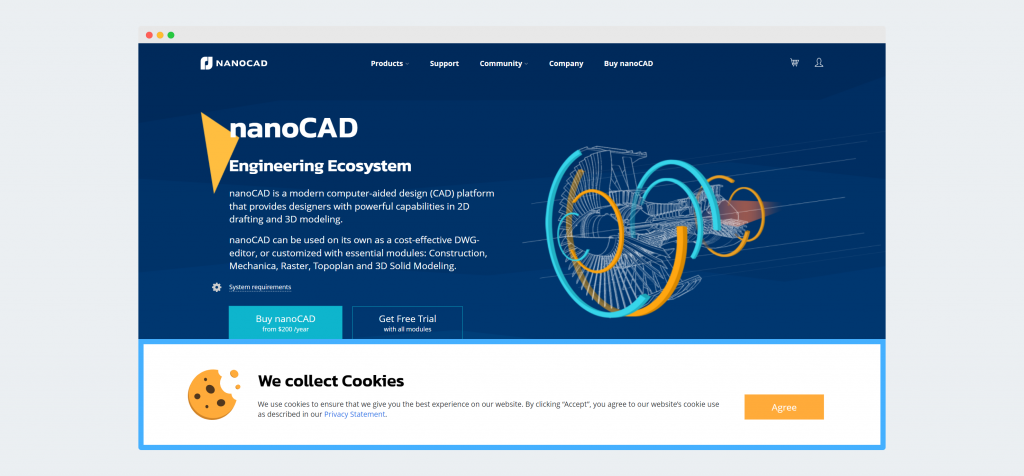 NanoCAD is another accessible software that offers you a remarkable user experience. It offers you higher performance; there is a classic interface and also native features. Primarily, this engineering software was designed to offer project documentation to every industry. Despite that, there are several other features where NanoCAD is appealing for you.
The classic style CAD is quite easy to learn. The user's experience is also positive with this software. Apart from that, it also uses the industry-standard DWG file format. An extensive set of tools is great for creating and editing all the 2D and 3D objects. It is a great software to automate all your routine tasks. It helps you set multiple plot areas to create multi-page plots.
This software offers you an impressive and fast approach to creating a 3D model. Any professional can use this, including teachers, hobbyists, engineers, designers, and many more. Kids can also make any models using this software. It is free and open-source software that helps move, scale, and rotate objects with seamlessness.
Using this CAD software, users can easily modify or change the shape of any object. TinkerCAD also aligns the objects that allow you to rotate anyway. The software helps you import all the file formats. It includes STL, VRML, and .x3D file format. Many shortcut options help you create and draw 3D models quite easily.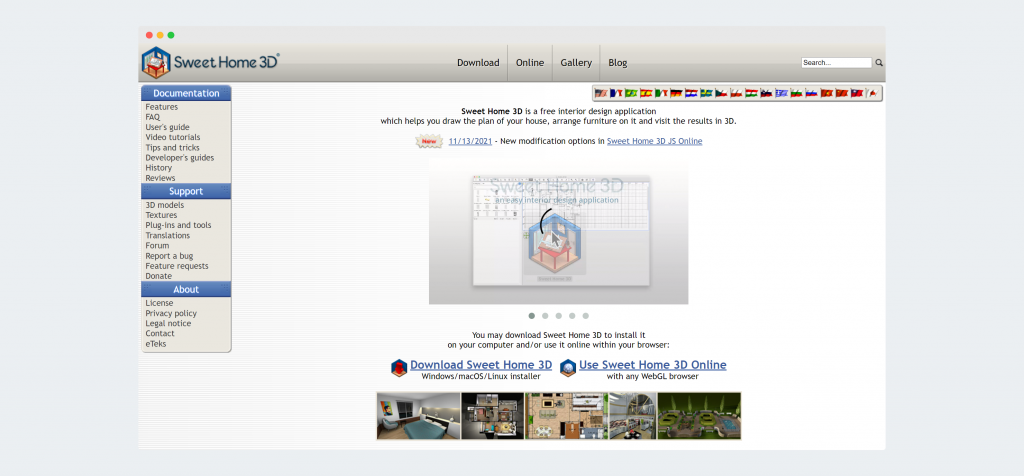 Sweet Home 3D is a CAD software for creating any interior design. This software enables you to create plans and interior designs for your home. Primarily, this was CAD software introduced for all the house designing. All the designs are viewable in 3D.
The most useful component of this software is that users can access several devices, including smartphones, computers, laptops, and many more. The drag and drop editing option is quite helpful. You can edit and create any object by dragging elements. Offers you a lot of plugins that come programmed in Java.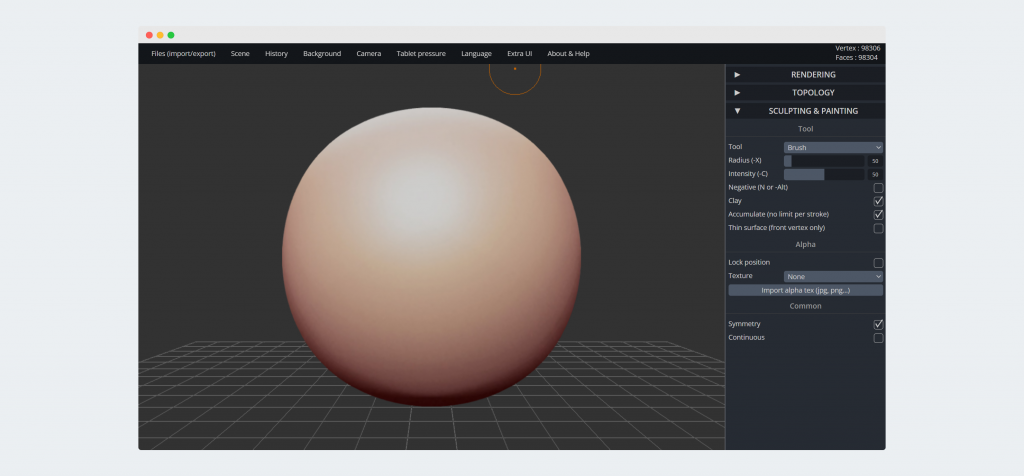 It is a cloud-based designing software that comes as a fitting alternative to AutoCAD. The major characteristic of this software is it helps you create 3D sculpture designs on the surface quite easily. There are several tools in this software to help users. It includes a brush, flatten, smooth, inflate, and several other tools.
The principal objective of this software is to help users with applying symmetry and importing files and exporting them in 3D formats. One of the indispensable features here is the detection of UV. Users can also use this software for real-time drawing and modeling. There is an alpha texture for each tool that helps users find the best model creation.
Frequently Asked Questions (FAQs)
1. Is there any Linux version of AutoCAD?
No, there is no Linux version of AutoCAD. Rather, you can find several native software that is designed for all Linux Users. This software includes Open Cascade, QCAD, FreeCAD, SolveSpace, and many more.
2. What Can I use instead of AutoCAD for free?
There is software that you can use instead of AutoCAD. It includes FreeCAD, LibreCAD, SolveSpace, BricsCAD, Varkon, BRL-CAD, and many more. All these software offers you the same features as you find in AutoCAD,
3. Which of the above software is a good alternative for AutoCAD?
All the CAD software you see in this list is a good alternative for AutoCAD. They are free to use and offer you similar features to AutoCAD. Some of the best-known CAD software from the list are: Open Cascade QCAD FreeCAD Solvespace LibreCAD Brics CAD
4. What is the best CAD software available for free?
FreeCAD is free software that you can find for free. It is free to use for all Linux users.
5. Is Solvespace a good CAD software?
Yes, Solvespace is good CAD software that offers you several features. It can be useful for both your 2D and 3D modeling needs. Several operations are included, like extrudes, revolves, Boolean for 3D, and many more.
6. Is QCAD really free?
Yes! QCAD is free software and is an open-source application. You can achieve modeling in 2D with this CAD software.
7. What is the most appropriate CAD software for 2D modeling?
The best CAD software for 2D modeling includes LibreCAD, QCAD, FreeCAD, and many more. You can use them for free.
8. What is the easiest CAD software to learn for beginners?
All the CAD software you see in this software is quite easy to learn. Beginners can use these apps easily. However, some of the specific names are FreeCAD, QCAD, Open Cascade, and many more
Conclusion
Wrapping up, these are the best free CAD software that you can find as an alternative for AutoCAD. Now that you are aware of the top 25 and their features, you can decide using these reviews. The reviews are from professionals discussing every feature of all software. If you have any other recommendations for Free CAD software, you can let the readers know in the comment section.