Ready to bring the power of Linux to your Windows computer? Check out our top picks for the best Linux emulators available. From beginner-friendly options to advanced tools for developers, we've got you covered. Discover the perfect Linux emulator for your needs and start enjoying all that this versatile operating system has to offer.
---
Review of 15 Best Linux Emulators for Windows System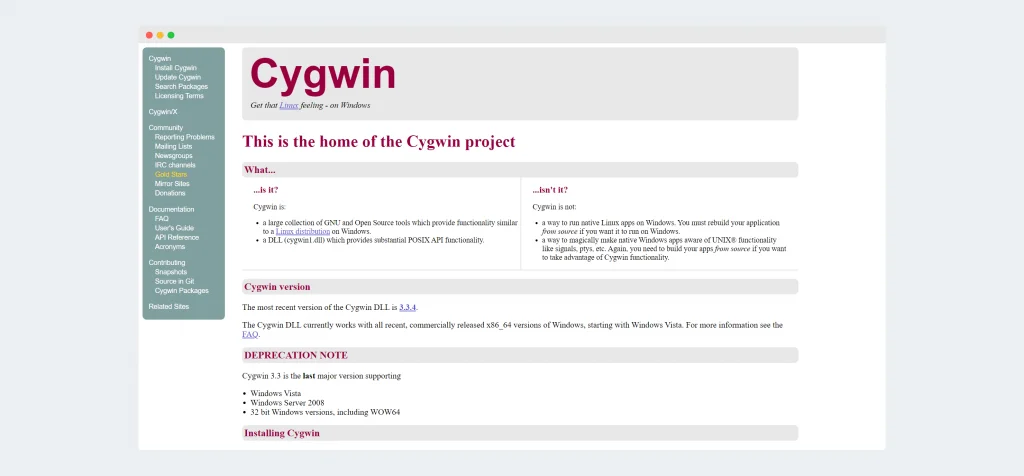 Cygwin is a Linux emulator that allows users to run Linux applications on Windows systems. It creates a POSIX-compatible environment using free tools and GNU libraries, enabling Linux programs to be recompiled and run on Windows. It is compatible with most x86 32-bit and 64-bit versions of Windows and offers regular updates for compatibility.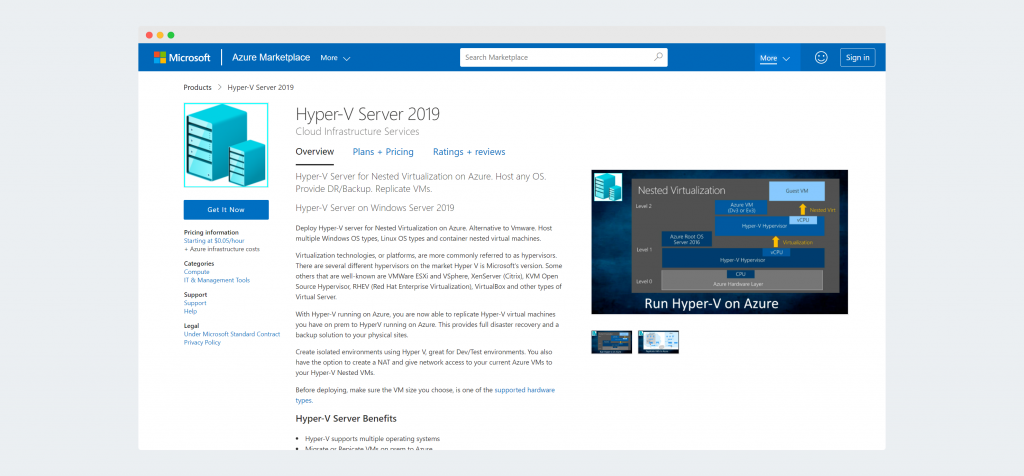 Microsoft's Hyper-V is a hypervisor system that enables Windows users to run multiple operating systems on their computers. It supports a variety of POSIX-based systems, such as Linux and BSD variants, as well as providing tools for improved hardware productivity. Additionally, it allows users to create separate virtual partitions for their guest Linux systems, as well as a Powershell Direct feature for managing multiple guest OS.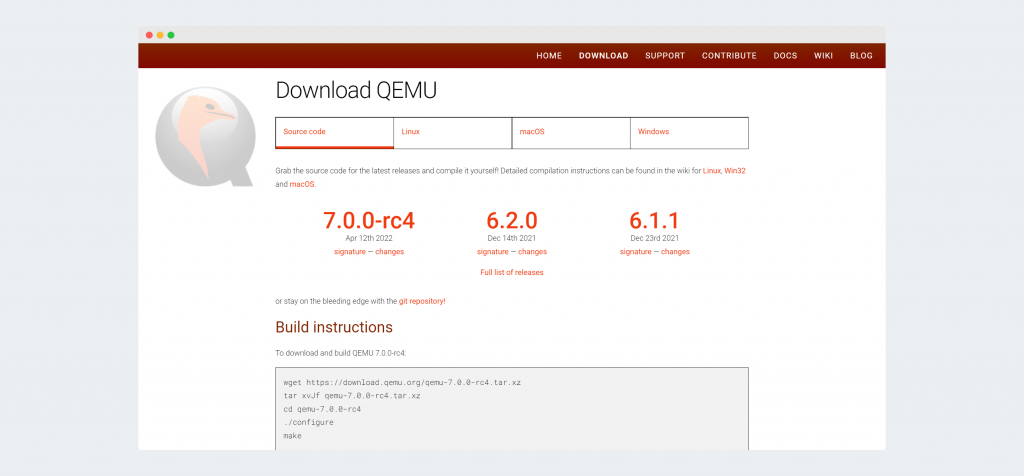 QEMU is a popular virtual machine among Linux enthusiasts because it allows them to run Linux OS on various Windows versions and hardware. Furthermore, it can be used to emulate any Linux design or framework on Windows systems, and as a Windows emulator on Linux computers.
Its extensive library of visualizations helps generate a Linux environment with superior native-level performance, and QEMU's regular updates ensure consistent performance. Additionally, QEMU allows for the use of Windows peripherals including CD drives, network interfaces, USB devices and more.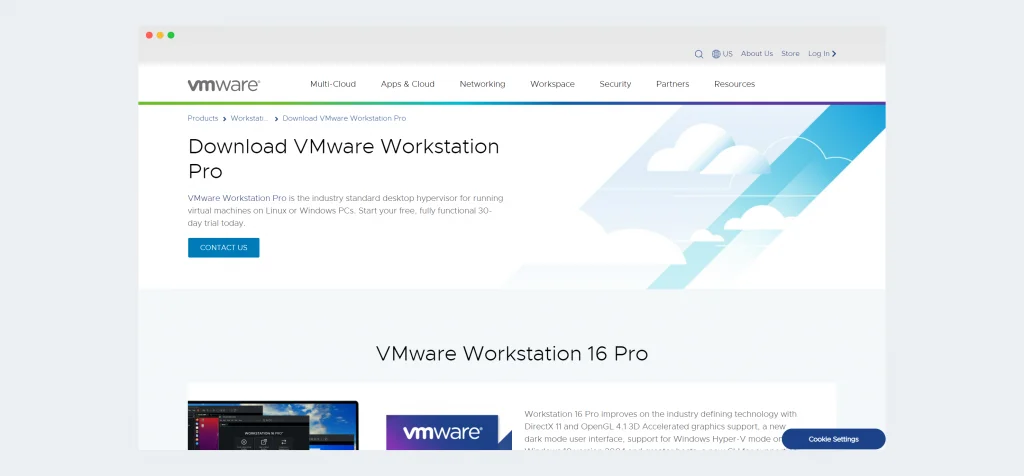 VMware is renowned for its emulation capabilities, offering professional-level performance. Its Lite version is free, and its hypervisor can be used to run Linux on a 64-bit Windows machine. When purchased, users gain access to features useful for gaming and other tasks, as well as pre-configured virtual machines for Linux distributions in the free version — with support for OpenGL a shared video RAM of up to 3GB — DirectX 10.1, 4K resolution, Wayland, SSH, and virtual networks enabled. From my experience, it's among the best emulators available.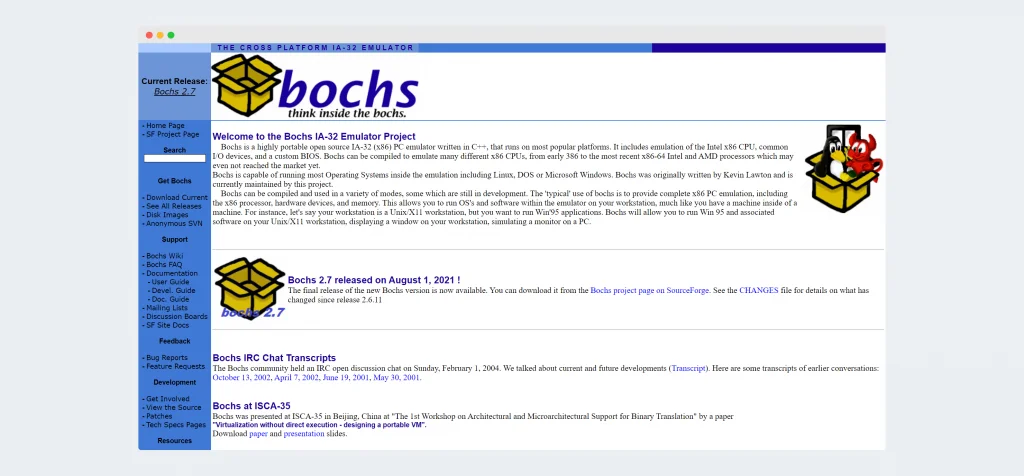 Bochs is a hypervisor for Windows that enables users to emulate a full-fledged Linux system. Written in C++, it is highly accurate, precise, and fast, offering an emulation of various frameworks including Ubuntu. It is compatible with the most recent versions of hardware, including x86-64 Intel and AMD processors. Its C++ codebase provides portability and allows users to run heavy applications. Bochs also comes with a GNU GPL license making it open source and requiring little credit for alterations.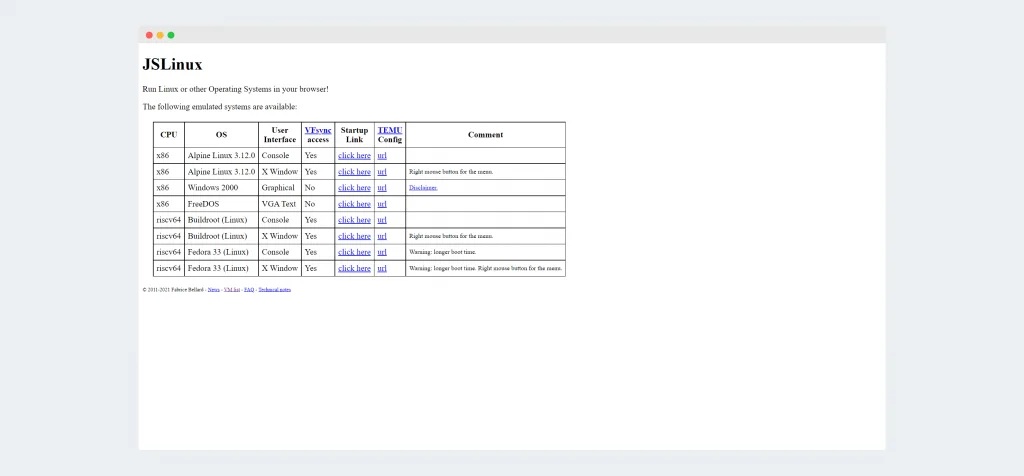 This program offers you the most modern way of running a Linux system directly on your Windows. The software is excellent, and users will fall in love with it for its ease of use. Fabrice Bellard is the developer who wrote this program. It has been available readily and offers you accessibility to Linux systems almost anywhere using the Internet ever since it is available. This makes it a reasonable solution for those users who have high-speed internet connectivity.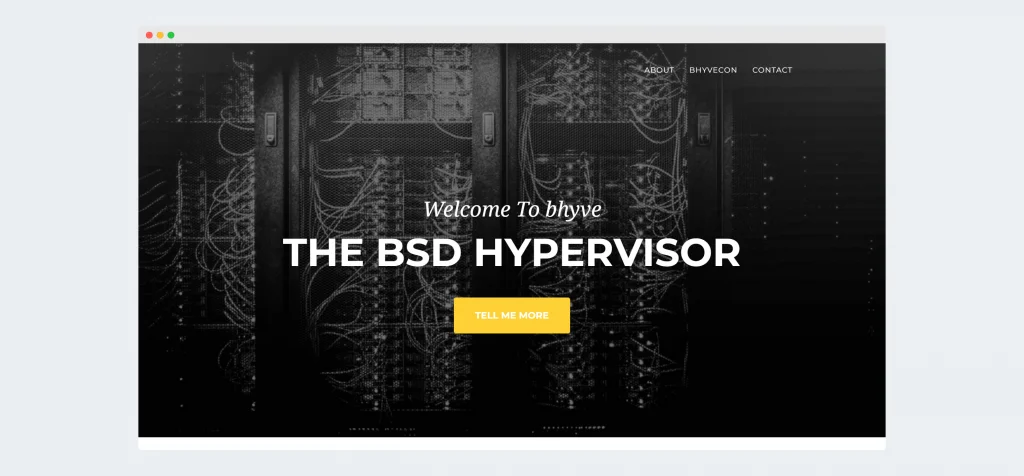 BHYVE is an x86 emulator that provides users with the ability to access Linux emulation easily. It offers several features that make it a preferred choice for those who don't want to install a heavy-weight application for both Linux and Windows access.
The free program and emulator also supports Hyper-V, Omni OS, as well as other virtual machines, making it a viable option for creating a Linux environment on Windows systems.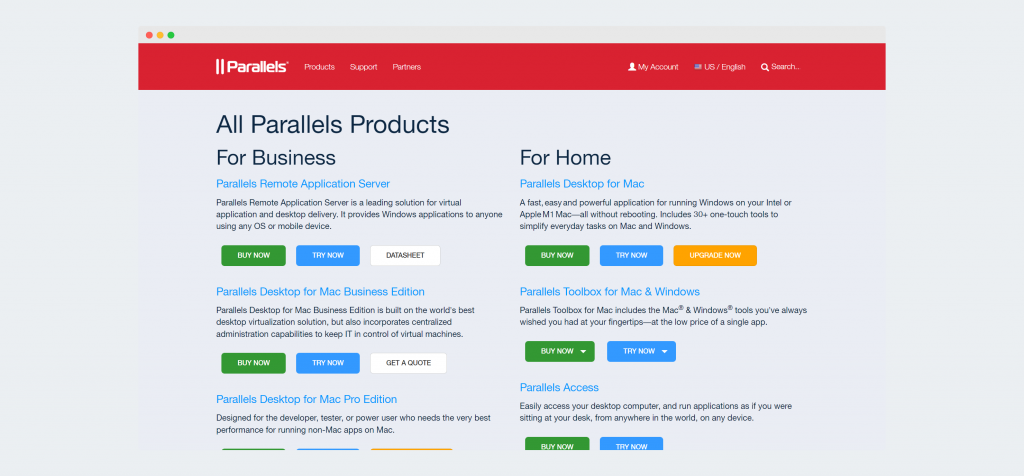 This dedicated hypervisor is designed for Linux enthusiasts who want to generate effective Linux machines within their regular Windows system. It offers robust functionalities that enable users to achieve complete system emulation, including emulating a network, hard drive, and video adapters.
It features a 64-bit processor with AES-NI and NX instruction for parallel workstation emulation. Built-in pass-through drivers also allow users to use USB devices and be compatible with VGA and SVGA graphics cards as well as up to 16 SATA devices and a USB 2.0 system. This makes the emulator suitable for modern systems.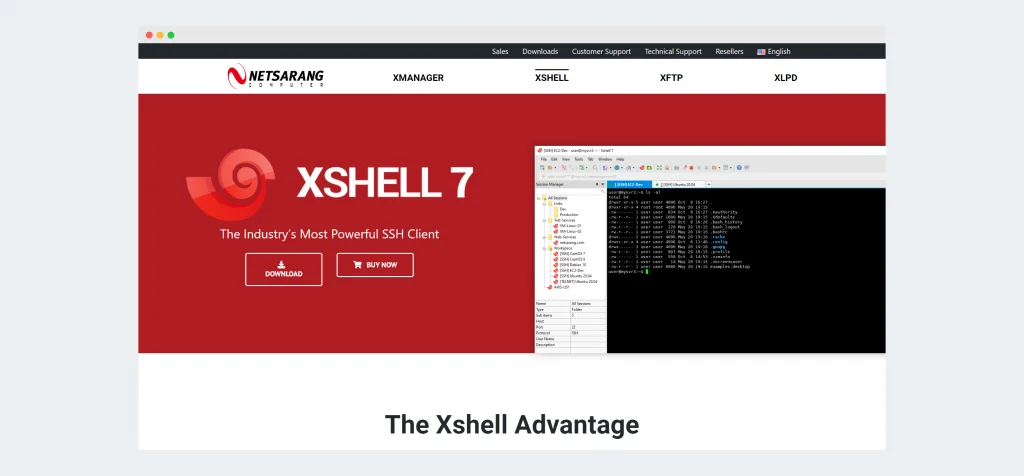 XShell is a reliable and efficient terminal emulator that works seamlessly on major operating systems, including Windows. It allows users to get a native Linux experience in their Windows system without needing to segment the disk. It supports SERIAL, SFTP, RLOGIN, TELNET, and SSH.
It features custom key mapping, dynamic port forwarding, user-defined buttons, VB scripts and more. Users can easily access it from the link and gain an enhanced Linux experience. XShell offers a free trial period but requires payment after that time has expired.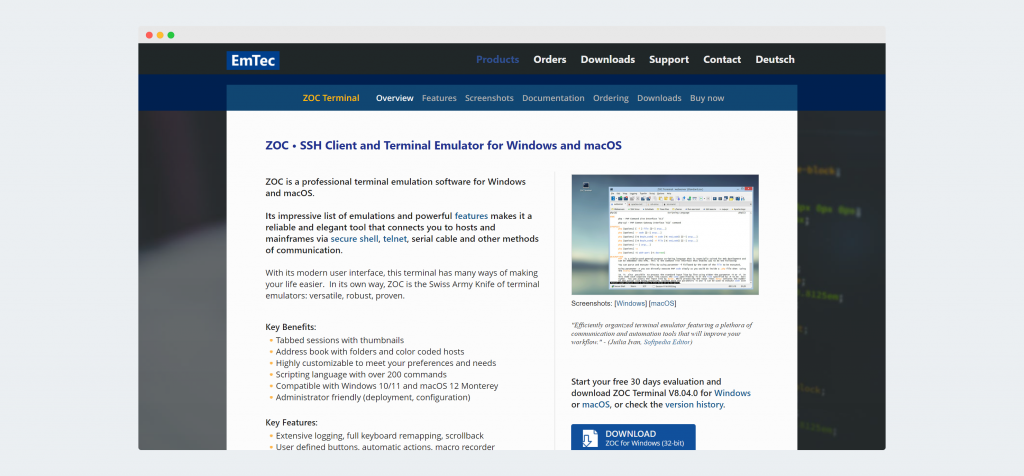 ZOC is a professional emulation program available for Windows, macOS, and Linux users. It offers a range of features such as a secure shell, telnet, updates, and maintenance. The modern user interface makes Linux accessibility seamless with tabbed sessions, address books with features, customization options, and more.
Users can remap the scroll and assign buttons for actions. It supports file transfer protocols such as SCP, FTP, SFTP, and FTPS; however, it is not free – users must pay $79 to access the emulator.
See Also: 10 Reasons Why Linux Is Better Than Windows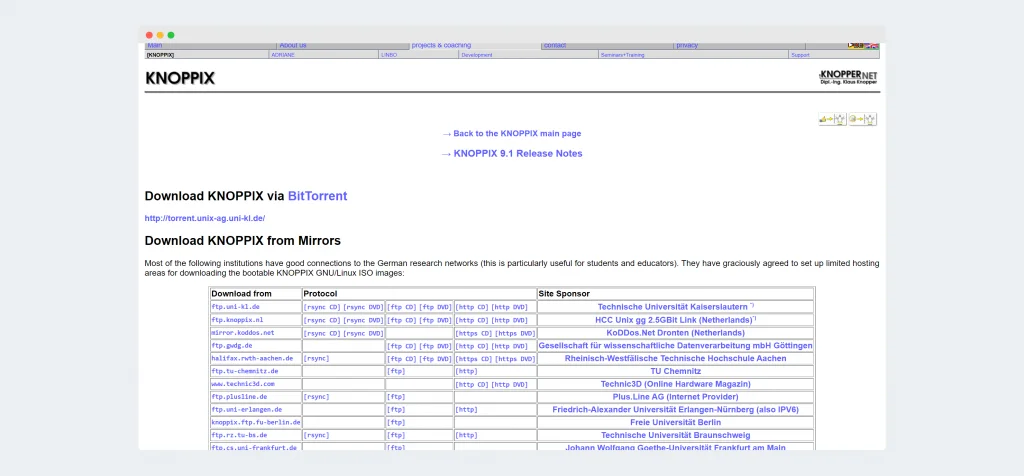 This Linux emulator, KNOPPIX, is a great and useful program with maximum portability potential. It enables users to run and emulate Linux using just a USB stick, CD/DVD or flash drive. Plus, it's open source under the GNU GPL license, so anyone can use it.
With this emulated OS, users can also virtually attain compatibility with many graphics cards. So if you're looking for an easy way to run Linux on your PC without any hassle – KNOPPIX is a perfect choice!
Cmder is a popular terminal emulator for Windows users that provides a Linux-like experience. It is built on conEMu, and its portable version allows users to run Linux from a USB flash drive. The program also comes with color schemes that enhance the interface. However, it has some drawbacks; certain commands have issues with Unicode characters.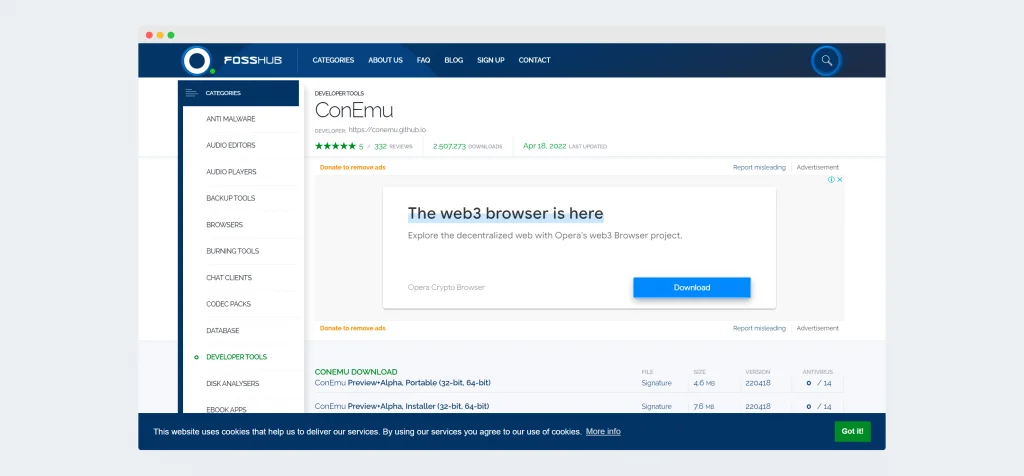 ConEmu is a free tabbed console developed for Windows that offers multiple tools to customize the appearance of Windows and create a tailored UI. It is a terminal emulator, integrating with various explorers such as Cygwin, CMD, and PowerShell.
It also provides multiple tab support. Customization options include shortcuts, fonts, background images and more. However, there are some drawbacks: poor scrolling where it navigates to blank space instead of text contents; and lack of shell features such as tab completion.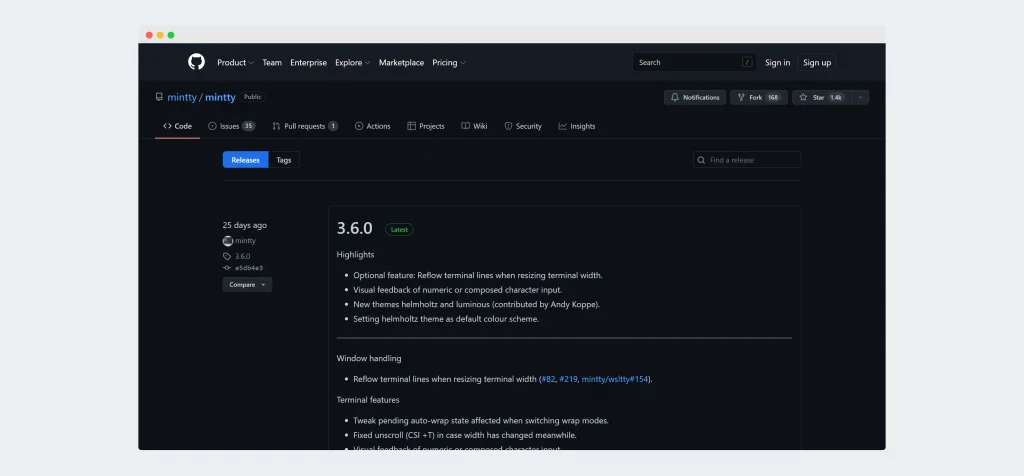 Mintty is an open-source console emulator designed for use with Cygwin. It offers many of the same features and functions as a Windows console, but also allows users to run Linux on a Windows system as Cygwin does.
Mintty is written in C, making it fast and efficient, and is particularly useful for programmers who frequently use the Windows shell through Cygwin.
Since 2011, Mintty has been the default terminal for Cygwin. It also includes convenient features such as copy-and-paste and drag-and-drop capability. However, it should be noted that Mintty does not offer a display server.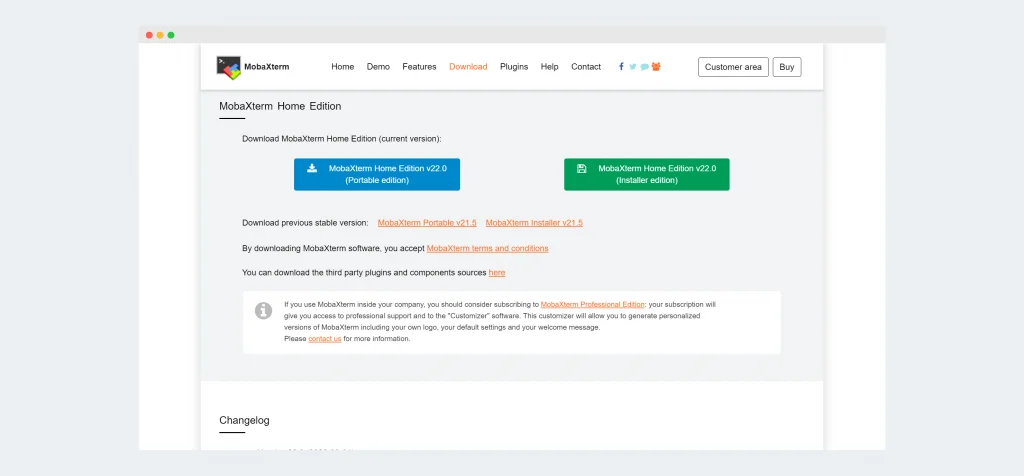 This emulator is designed with two editions, catering to the needs of both home and professional users. The home edition is free of charge, while the professional version comes at a cost of $69. Compared to the premium version, the basic edition lacks customization options.
Administrators, programmers, webmasters and those who need to manage remote tasks easily and efficiently should use this emulator as it offers tabbed mode with few limitations that could make it somewhat monotonous.
---
Frequently Asked Questions (FAQs)
1. Can I Emulate Linux on Windows?
Virtual systems have become increasingly advanced in recent times. They allow you to access and use any operating system without having to make any changes to the existing OS. For example, if you want to experience Linux on Windows, there are a variety of emulator programs such as Cygwin, Hyper-V, virtual box and more that can provide you with the same features as Linux.
2. Is there any Linux emulator for Windows 10?
Yes, there are several Linux emulators available for Windows 10, with TopologiLinux being the most popular. A Linux emulator can provide a range of benefits to your Windows system.
3. What are the best Linux emulators for Windows?
All the top 25 emulators that you find in this editorial are the best. In the top five names, you will always find Cygwin, Hyper-V, Virtual box, Linux, and QEMU. These five names are widespread amongst Linux enthusiasts.
4. Is using Linux on Windows a good choice?
Linux is a better operating system and offers you similar features and functions compared to its contemporaries. Linux is one of those OS that has great speed and offers you security. Several corporates even use Linux on their Windows OS. Thus, using Linux on Windows is no doubt a good choice.
5. Is Virtual Box a better choice than Hyper-V?
If previously, you have been in the Windows environment only, the Virtual Box is the most precise option. However, if you are always exposed to a multiplatform environment, Hyper-V would be a better choice.
6. How can I get Linux on Windows?
If you wish to run Linux on your Windows system, then you have to follow the steps below:
Install the desired Linux emulator for Windows from a reliable source
Then enable the feature Windows subsystem in your system
Then after downloading, run the Linux inside your OS
You can also enable WSL 2
Conclusion
To keep it brief, these are the top 15 best Linux emulators for Windows Systems. Now that you know the best emulators, you can choose one that best suits your demands. However, make sure you are choosing compatible features with your system. If you have any more suggestions, you can share them below in the comment section. For more reviews about such interesting programs and applications, stay tuned!