Are you searching for the best cloud OS for your virtual machines? If yes, you are at the right place. An operating system in a computer is one such obligatory requirement that has come a long way. From command-based operating systems to GUI-based OS, you may have witnessed this significant evolution in OS over the past few decades.
In recent times, the cloud OS is more popular for virtual servers. These operating systems are lightweight that don't consume much space in the system. Beyond that, these operating systems also store your data in the cloud and empower you to access several web-based apps. As a user, you can find a plethora of cloud OS. They offer you features and functions based on their virtual environment and framework.
Here are the top best clouds OS reviewed by professionals to help you choose the best.
Also Read: Top 25 Best Remote Desktop Apps for Android
---
Review of Best 23 Cloud OS Recommended by Experts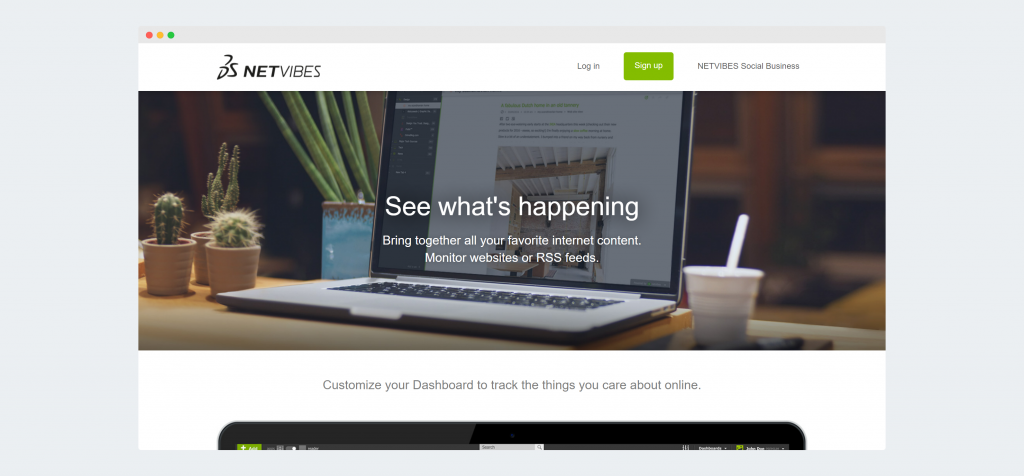 Netvibes is one of the most popular cloud OS that offers users an ad-free experience of browsing the internet. This OS comes designed such that it can run in any prevalent browser. You will get a dashboard that will offer you insights about almost everything in the interface.
It includes a variety of web-based applications like news, social media, favourite websites, apps, smart devices connected, and many more. Apart from that, users can fall in love with the OS customization option. Some features let you change the appearance at your convenience.
This OS platform also offers you several web-based application usages, word editor presentations, and many more. Users in this platform can store data online for local and remote use.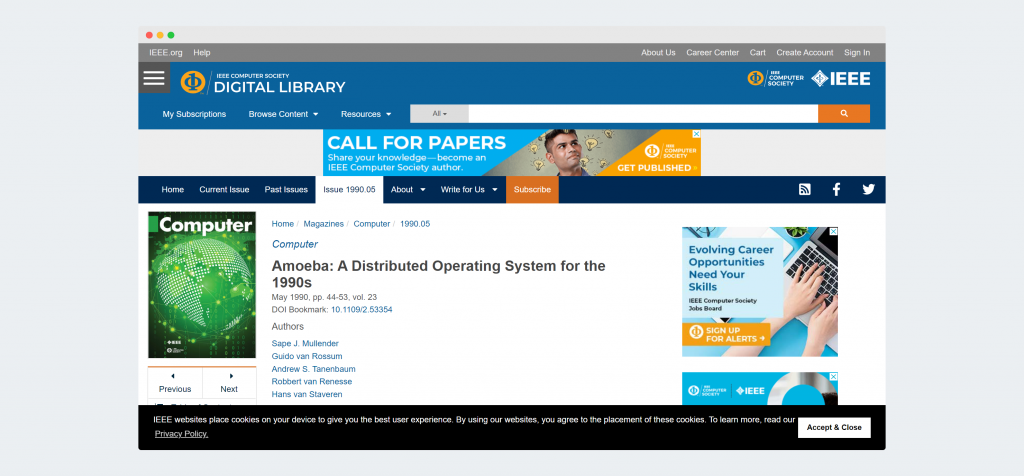 This cloud-based operating system comes with the general purpose of designed to operate remote accessibility in cloud storage. There are accumulations of machines that work collaboratively to offer you cloud OS operations. This OS is quite famous for its transparency and performance among users.
It uses the most famous FLIP network protocol, making this OS super powerful and efficient. The policy of programs in this OS gets determined at the user level. But still, the users don't have to know about the location of the CPU.
This OS also doesn't ask you for a credential login in the case of remote access. Users can share this OS over a LAN without even harnessing the power of machines/computers.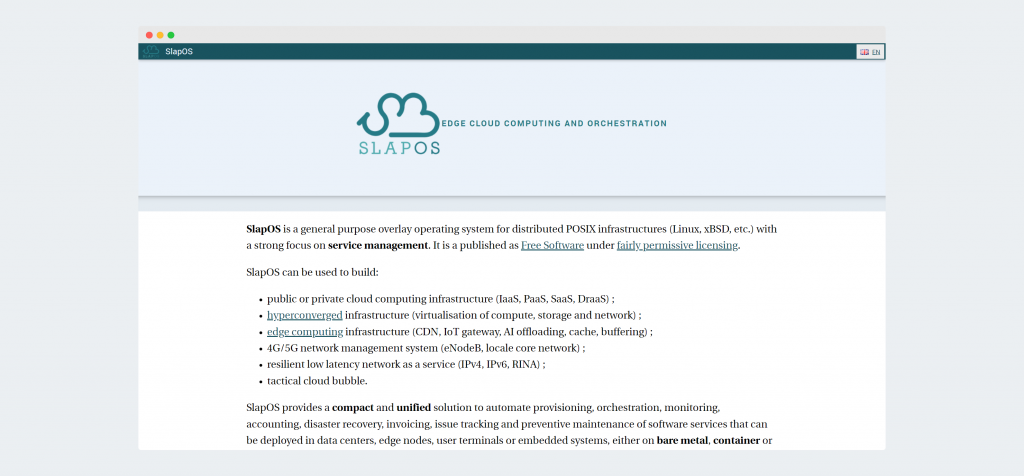 Slap OS is usually a simple cloud operating system that employs simple language for offering a virtual operating system. Users can use it for both personal and professional use. The Slap OS master is for personal use, and the Slap OS nodes are for commercial use.
This OS amalgamate resource modelling and grid computing, which offers you the opportunity to sell software and service. The Slap OS is designed with POSIX infrastructure. This infrastructure makes this OS even more powerful in terms of performance.
There is also an accounting version of slap OS. This is especially for all business uses for high-end computing.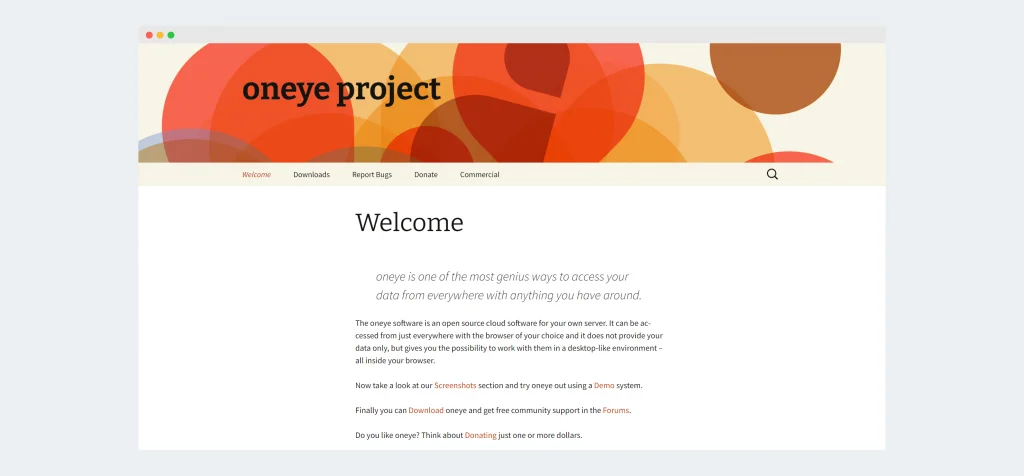 It is another cloud-based operating system famous for file management and access to application tools. However, this OS doesn't come with many customization options. You can use this OS only to access several web applications.
EyeOS is developed in the languages such as PHP and XML. It also includes Javascript which enhances its performance. Users cannot attain social media interaction using this OS. However, they can link files to store them in their local storage.
In the desktop environment, user to perform users can directly access many apps. EyeOS intends to offer remote access to a user if they have an internet connection.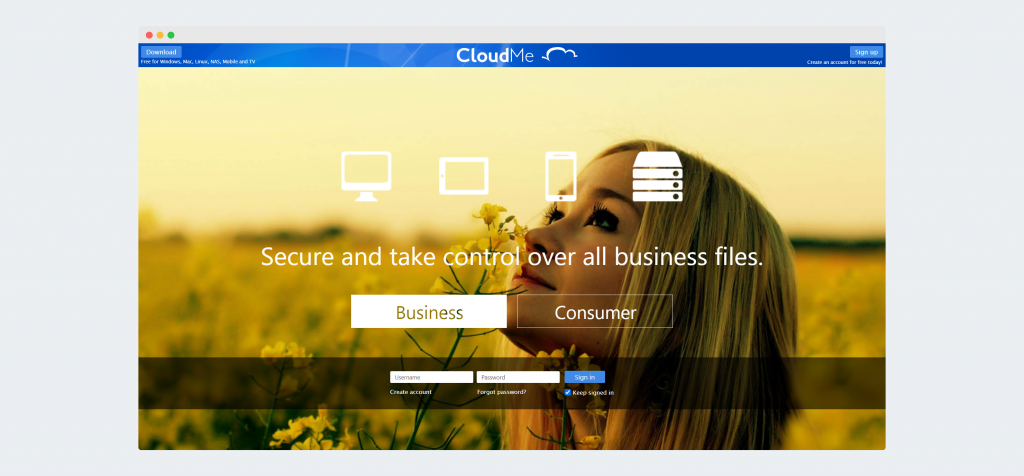 CloudMe is another Web-based operating system with a plethora of features. The user interface of this OS can collaborate with any web platform to offer easy accessibility to all users. CloudMe is a great cloud OS for individuals working as freelancers or having small businesses.
Information sharing and task distribution are easily attainable using this OS. Several mainstream businesses are also using this OS, as it offers them real-time access to updates and operating details.
This OS has a feature bookmarking. You can also take notes while writing a microblog.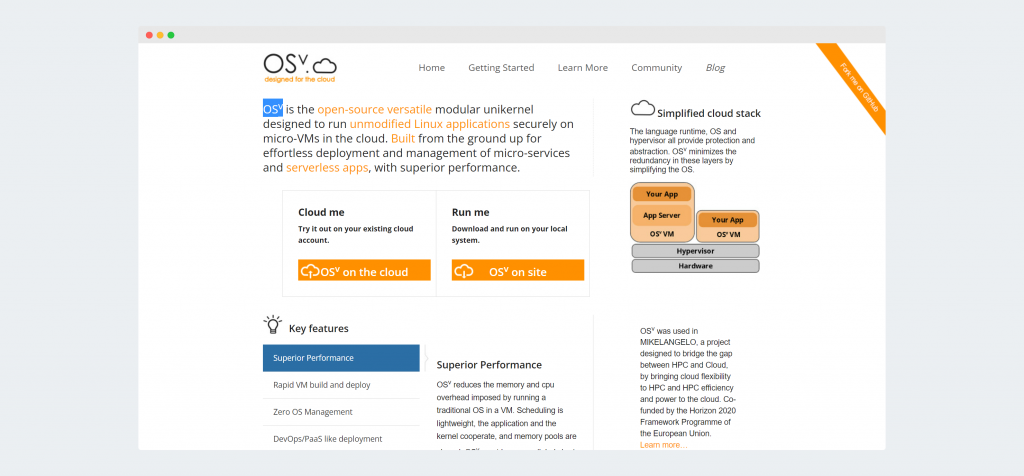 OSv is an operating system that comes for free and is also an open-source cloud-based OS. It is quite prevalent for its powerful performance and seamless management of files. It works as a hypervisor that lets you emulate any operating system you want.
For example, Linux users can easily get the Linux operating environment. This OS offers you a simple API that makes it more suitable for all sorts of virtual computers. OSv, as said earlier, offers you emulation of Linux without having Linux as a mainstream OS.
This OS is helpful for several businesses that want to share data efficiently.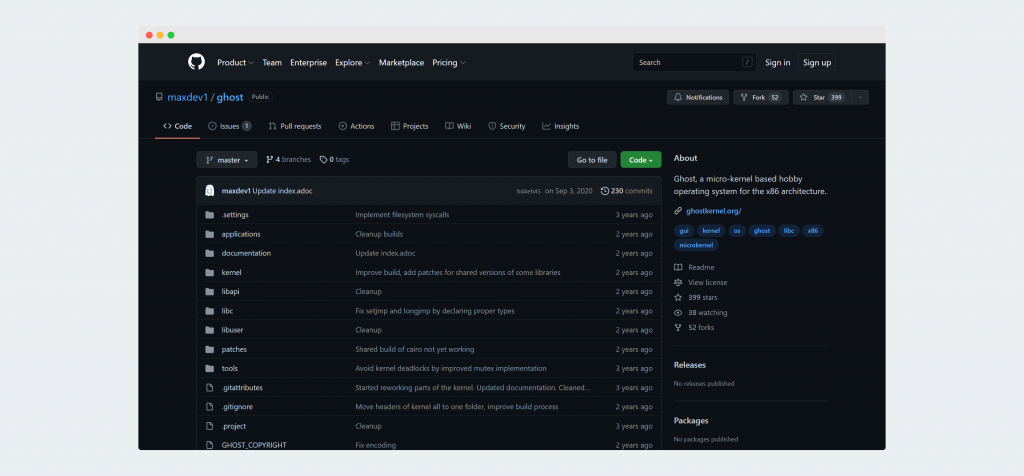 Ghost stands for a globally hosted operating system. As a cloud operating system, it comes as a user's choice. Ghost offers file management and storage services for both individuals and business organizations.
Apart from functions and usability, this cloud-based operating system is also famous for offering the best security. You can achieve personal-level security in this OS no matter which device you use. The user interface of this OS is quite simple and easy to use.
Users can also attain instant file sharing and document sharing using a USB flash drive.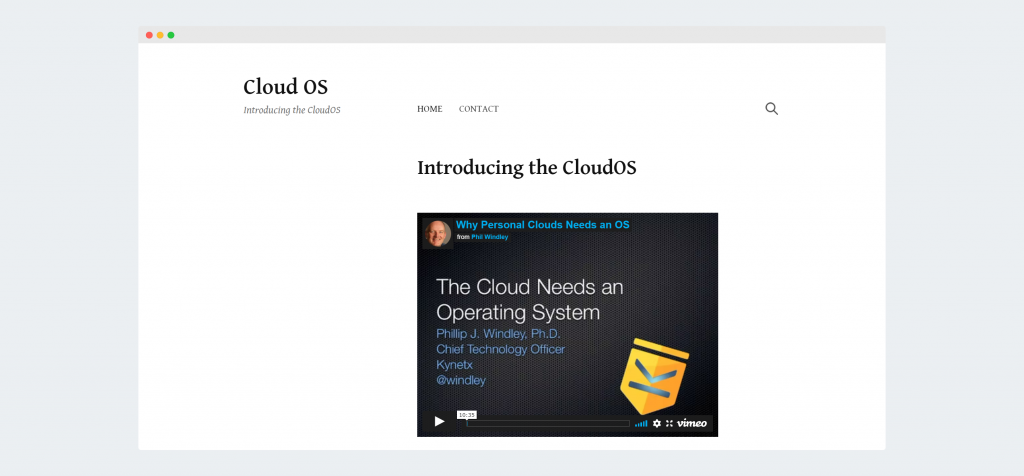 CloudOS is a cloud-based operating system that is free to use via the internet. You can run this OS on any web browser that you want. Users in this operating system attain complete secure management of files and folders. You can also share your data instantly without any hassles.
In CloudOS, the servers do everything for the users. The interface is beautiful and would get appreciated by most users. It is stable, powerful, and most importantly, offers you all anticipated features. Users with one click only can reach up to the photo, text, videos, and other formats of documents.
Apart from that, CloudOS users create applications or accounts for one user or a group of users.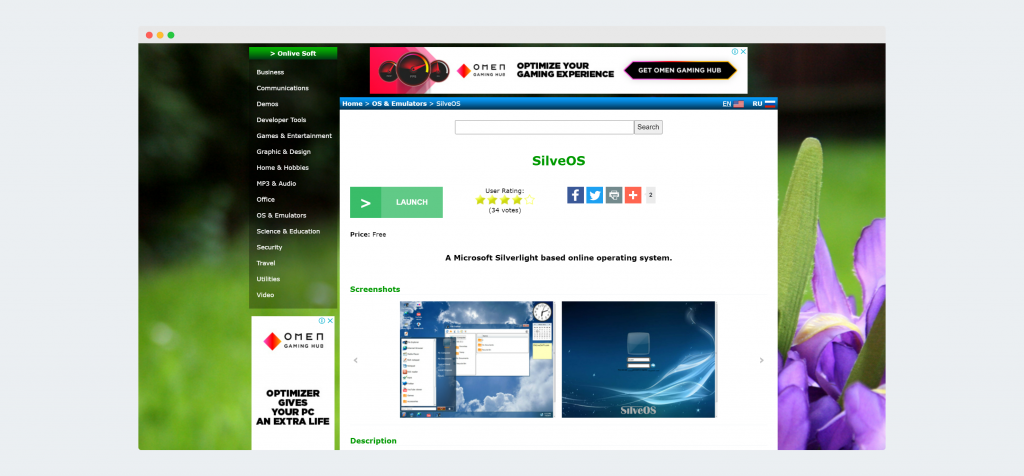 This is a cloud operating system created by Silver light. Any web browser with Silverlight installed in it can use SIlveOS. Users accessing this OS can write notes, create documents, play games like solitaire, listen to music, and many more.
Several built-in apps include files, internet explorer, video, and music players. Users will also have rich text editor credentials to edit official documents. This can be a preferred OS for both personal and commercial use.
People who don't have a personal computer can easily use it as their PC. You can also save files and data in the cloud.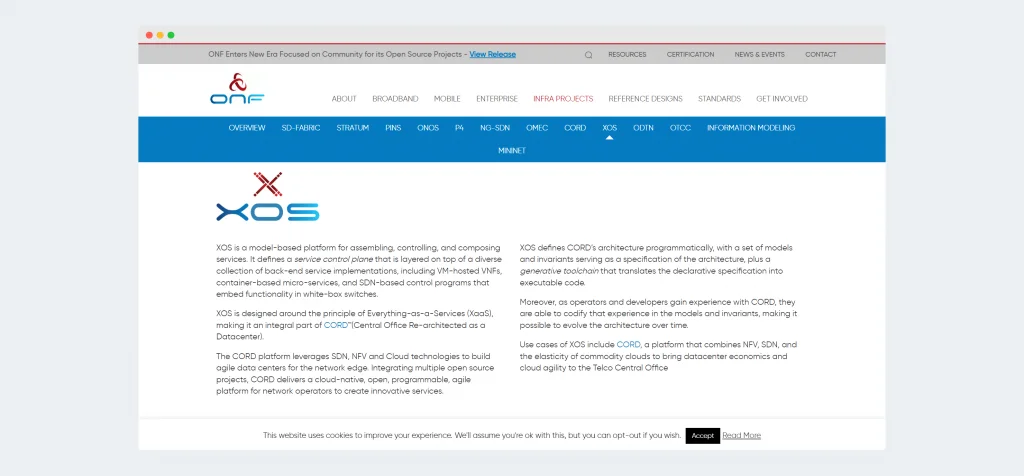 It is a model-based operating system that offers you a regular windows-like environment. The users access control data, compose them, customize them, and many more; there are impressive collections of apps. This offers ease of use to all users.
Primarily, users can use it in their web browser with a superior internet connection. xOS offers you several apps and functions that include a file manager, text editor, notes, calendar, and many more. There are several interesting games for users, including Canvas rider, etc.
This OS has a service control panel; this manages all the backend services and helps users render the OS seamlessly. 
11. Zero PC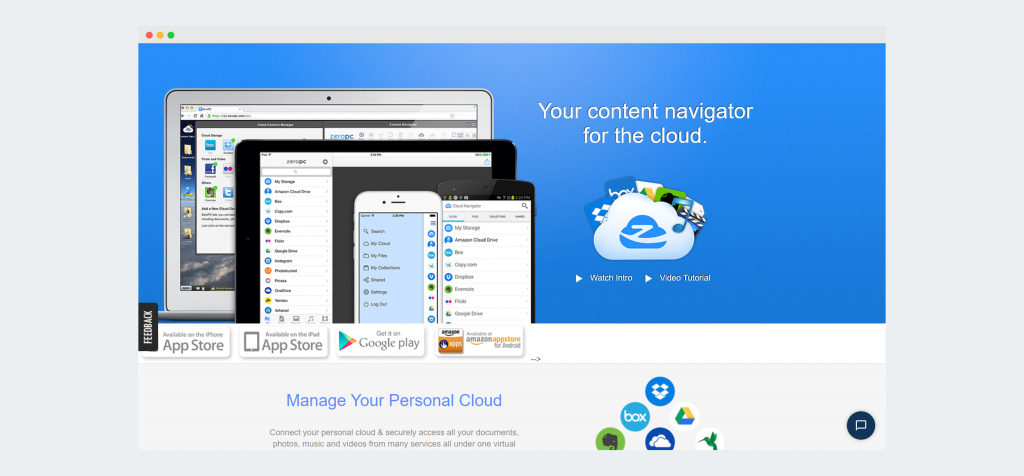 This is a cloud-based solution that uses advanced cloud technology to offer users a better experience. This cloud-based OS is free to use in any web-based browser that users have. ZeroPC is efficient in managing all your cloud files.
You can also access your cloud OS and manage all your data efficiently on any public computer; Zero PC allows users to attain their entire digital platform in one place in the cloud. It can include information on their top websites and many other data.
The OS requires a single login to offer you access to your interface. This OS is preferable for all photographers. It has Flickr, Picasa, and many other picture managing and editing software.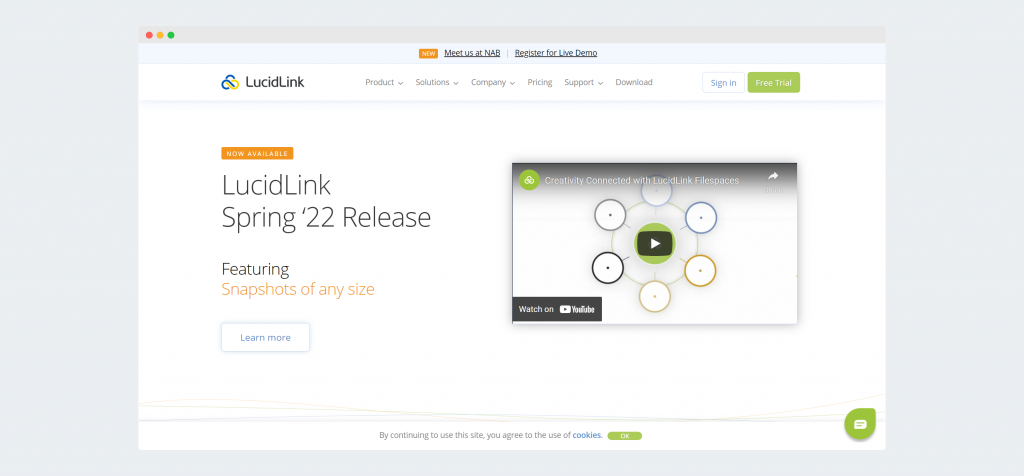 It is a free online cloud OS platform that is available to everyone. You can access multiple applications here. It includes applications for news, Twitter, and also an application for editing and customizing text data.
The users can also access the RSS feed and many interesting games. The most compelling quality of this OS is it offers you multilingual features. You can use this OS in several available languages.
The interface is simple but offers you accurate management of files and folders. Besides, you can open a document in any format and edit them with desired tools online.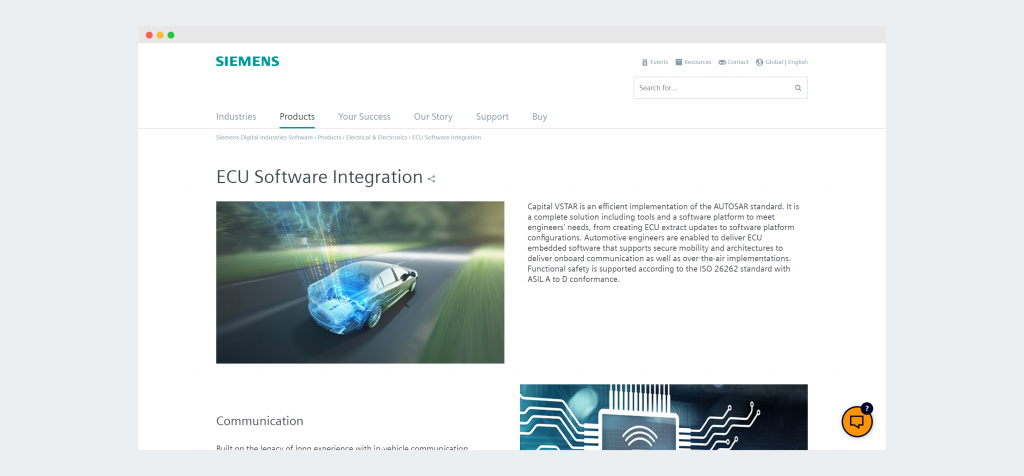 This is a cloud operating system that has been developed recently. Users without any requirement for hardware can attain multi-core performance in this OS. This OS even offers you the fulfilment of needs that your customary OS cannot provide you.
There are no limitations in the scalability of this OS. It is a full-fledged open-source operating system and is compatible with all hardware and software, including OS; the OS operates on a self-accuracy network. This implies that it won't let you know in case of any error/failure. This operating system also has a message protection layer to protect your message from any guest user.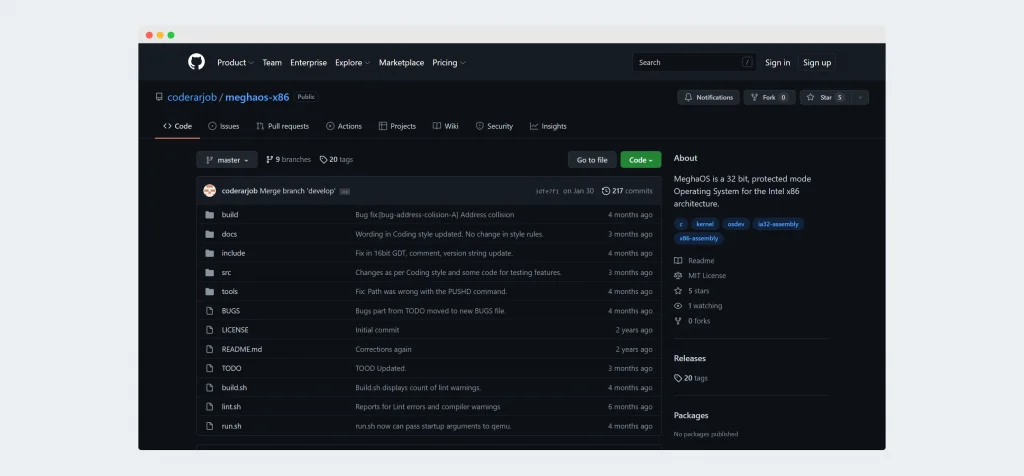 Megha OS is a cloud operating system that is perfect for businesses. It offers you common storage, applications, and platforms that can be accessible by a group of users. Megha is also quite prevalent for offering you high-end security in the applications.
There is no necessity for any sort of additional plugins. The feature that makes it preferable amongst the users is usability in lesser bandwidth. Even with lesser strength of internet connectivity, users can use it seamlessly.
There is also an account manager feature in this OS. It allows multiple users to register and use one platform. Besides, file sharing and distribution are also quite easy in Megha OS.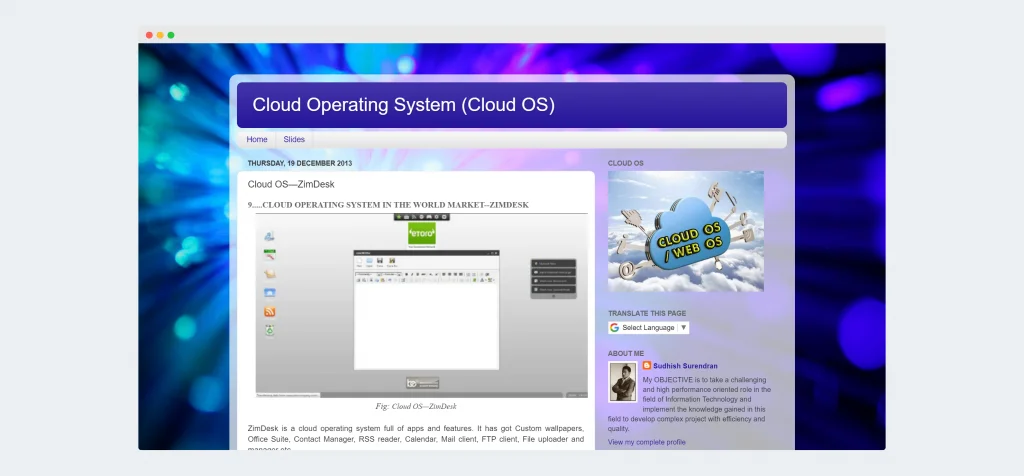 This is another cloud operating system perfect for individual and professional use. As per users and professionals, it is precise for web desktops. This is one of the most ancient cloud OS you can use. Many easy navigation tools let users navigate seamlessly.
In Zimdesk, you can get apps like mail sync, apps for text editing and creating, and many more. This is a free operating system that has got limelight from several users.
It is a good web desktop for all businesses with an abundance of document managing features.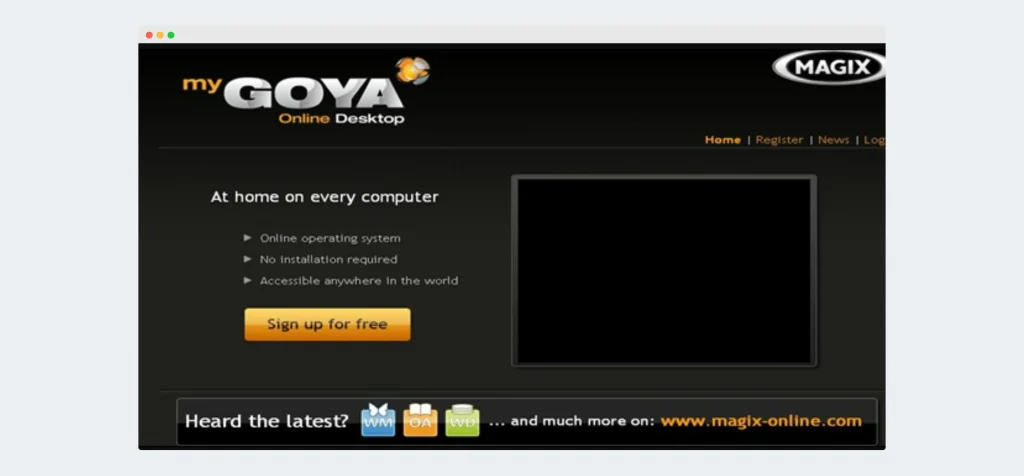 This is a cloud operating system that is much similar to CloudOS. However, it has lesser features compared to any other operating system. As with any other contemporaries, users can access complete file management.
You can share files and data instantly using apps and USB flash drives. Stored data can get accessed by the user anywhere and anytime they want. Users don't need any high-end system or application to run this OS.
Besides, this OS is also not much secure for users when it comes to security. The interface of this OS is also quite basic without many options for customization.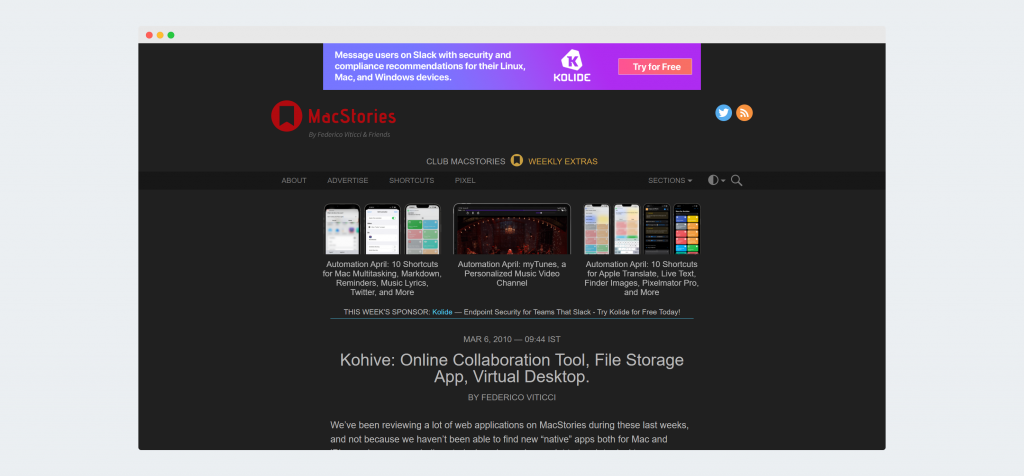 This is a better online OS with a plethora of apps within it. Using this cloud-based OS, users can seamlessly communicate and share their vital documents with other people. This OS is free to use and runs on all popular and existing web browsers.
Users here can find several apps for file management, document management, text editing/creation, and many more. This OS also offers you notifications if you have logged in to any app within it.
Apart from that, it can be useful for students, freelancers, and researchers.
See Also: POSIX – What is POSIX (Portal Operating System Interface)?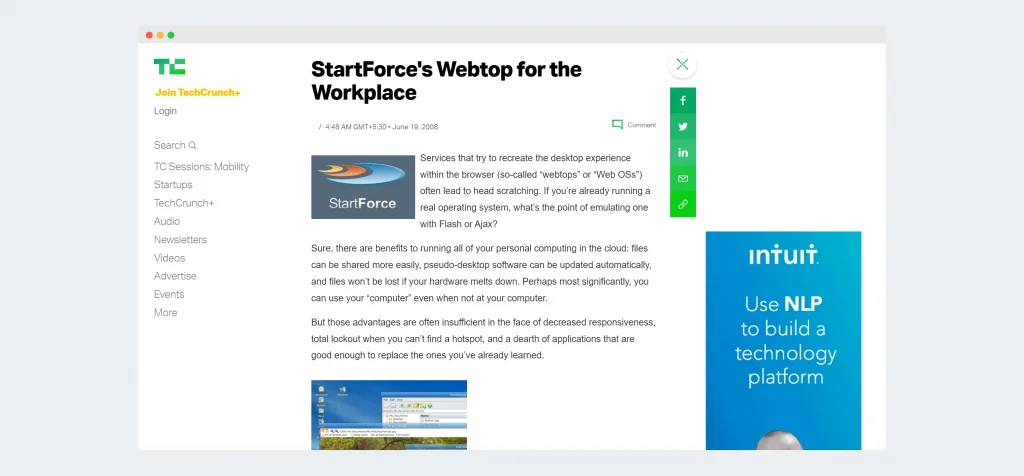 Starforce is the next best cloud-based operating system. It is an OS that offers you an exact desktop-like environment to work in. You can recreate your complete desktop environment on a commercial or public computer. Users who have stored their data can access it anytime and anyplace they want.
It also acts as a hypervisor, enabling you to emulate many popular operating systems. Users can find updates automatically without much hassle. Starforce OS is also famous as a webtop for several organizations.
It can be good for enterprises, but it doesn't offer much in its interface.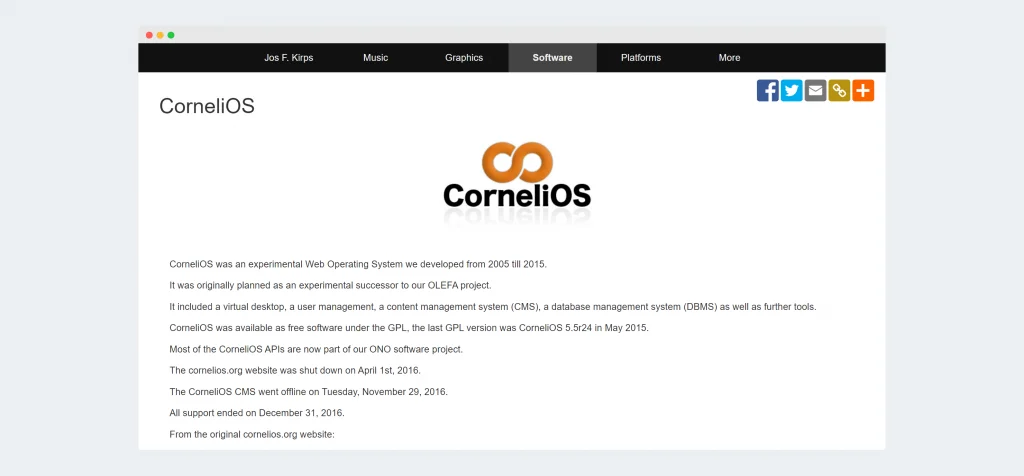 Corneli is a delightful cloud operating system for users. It is decent and performs quite great in comparison to its contemporaries. Corneli has many extra features that make it special. Users can easily share documents, manage files, and several other functions.
Users can create and edit text and play games using this operating system. Once you store data in cloud storage, you get remote access to it anywhere you want.
Corneli also comes with a CIOS API. This helps users to build apps in this cloud app as well.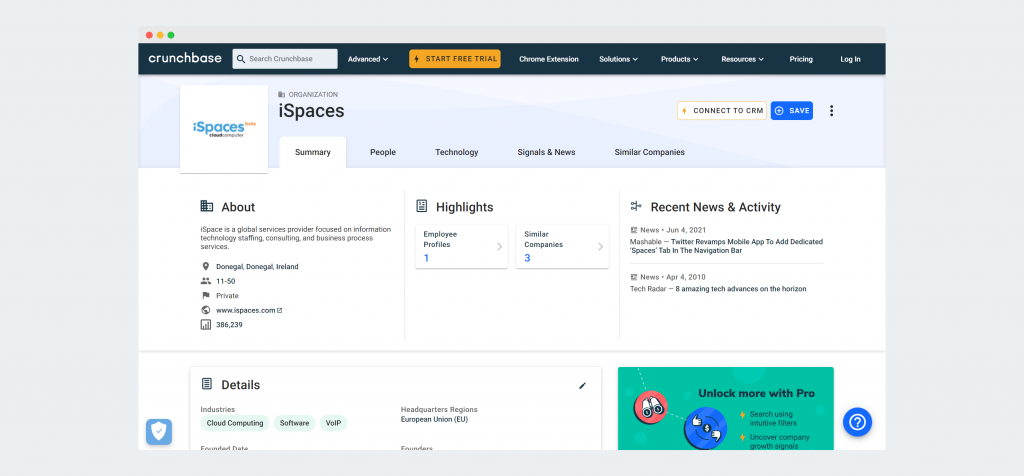 iSpaces is a cloud-based operating system compatible with Linux, Windows, Mac, and Ubuntu. Non-stop web accessibility is one of the services that make it more prevalent among users. Apart from that, it is for multi-users.
Several users with different web browsers can log in to use the webtop. This OS also lets you access Google using its built-in browser. The OS runs on almost all devices and doesn't demand any hardware specs.
In the interface, users can get a simple and easy-to-use UI. This is a completely free-to-use operating system that all users across all platforms can use.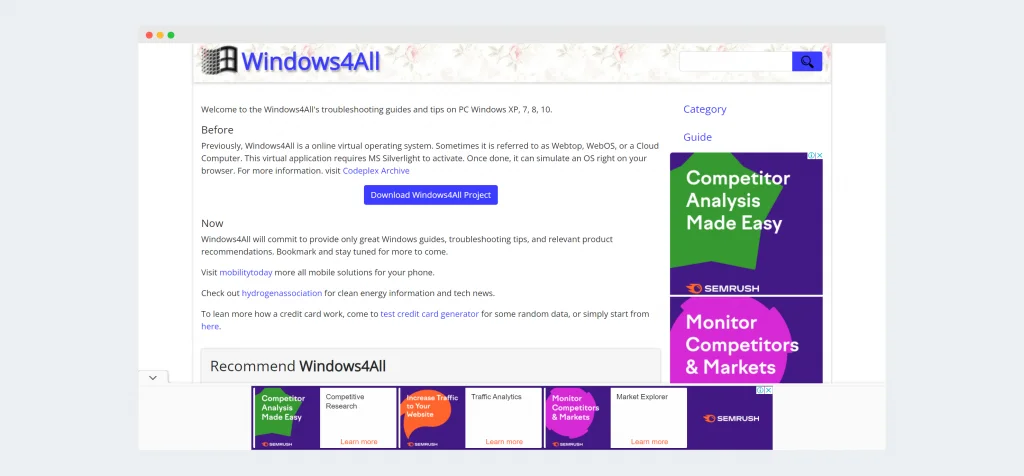 As the name says, this is an operating system for all. This cloud OS offers you quite a similar environment to Windows. You will feel as if you are using an older version of windows. The apps you can access include text editors, image editors, notepads, Social media integration, and many more.
Windows4all is a free OS that offers you a plethora of apps and games. Apart from that, it also brings you music players and video players to enjoy entertainment at any place.
File management is also precise; this helps organizations use it as a mainstream OS.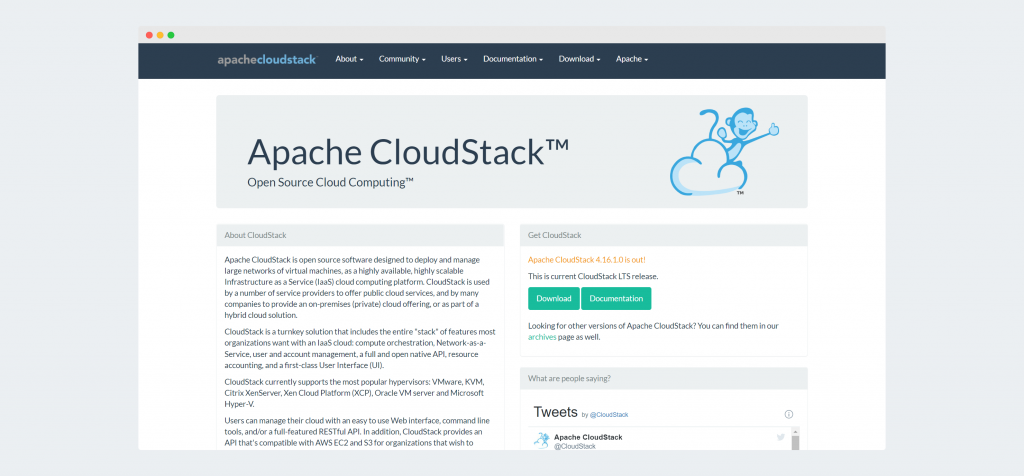 This is an open-source cloud OS that comes similar to Apache OS. It is an OS that got created using cloud.com, also Vcloud Apache soft foundation is behind the development of Cloudstack OS.
Besides, as the OS runs on Java, you will get powerful performance. Users can attain complete file management from any place at any time.
Cloudstack has basic apps that let users create and edit text documents, share other file formats and store them in the cloud.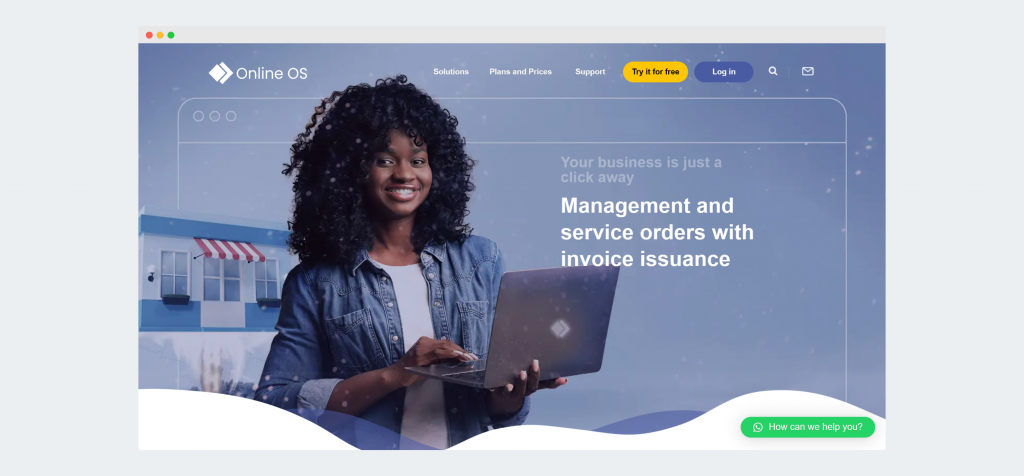 Online OS is a cloud operating system that offers you multilingual features. That implies; that users can access this operating system in several languages. The desktop experience is classic and takes to the era of using older Windows.
As it comes written in JavaScript, you can easily find robust performance on any device you use. This operating system is accessible only when you have a great internet connection.
File management is also quite precise and empowers businesses to manage all files in the cloud.
---
Frequently Asked Questions (FAQs)
1. Which Cloud platform is best for virtual systems?
All the cloud OS you see in the above list are best for a virtual solution. They come handpicked and reviewed by professionals. However, the best five names are Netvibes, Amoeba OS, Slap OS, EyeOS, and CloudMe.
2. Which of these OS are suitable for cloud computing?
NetVibes and CloudMe are two of the most suitable OS for cloud computing. These two operating systems offer you an abundance of features for easy usage of virtual systems.
3. What are the other names for cloud OS?
Cloud OS is an operating system that has several other names. The virtual operating system is one of its most prevalent names. Users also call it cloud-based OS.
4. Can OS be used in the cloud?
Yes! Operating systems are now designed for cloud usage. In fact, all the above listed in the column are cloud OS. These operating systems are for the operations, execution, and processing of several web-based apps on virtual computers. 
5. How can cloud OS change the definition of computing?
The Cloud OS is the future of the computing world. It doesn't consume any disk space or memory to operate on your virtual systems. This will soon give birth to computers with AR and VR. Users can also access web-based apps by harnessing power from a remote server. Indirectly, you can find a computer to access everywhere around you with a cloud OS.
6. How are cloud operating systems different from customary operating systems?
The cloud OS is more scalable compared to the traditional OS. This is what makes them different. You don't have to upgrade your hard drives and comes with additional storage when the operating system expands. In the case of cloud OS, all its databases remain in cloud storage and offer you the same functionalities. 
7. What is the top concern when it comes to cloud operating systems?
Cloud operating systems are no doubt on the top of the line. However, when it comes to security, most users have concerns about it. As the cloud operating systems store all the data in the cloud, several users don't find it comfortable to share their data with a third-party operating system.
Conclusion
Keeping it concise, these are the top 23 best cloud OS recommended by professionals. Now that you know the top 23 best clouds OS, you can easily find one that best suits your personal and commercial use.
Read More: Top 15 Best Linux Emulators for Windows