Eversign is the electronic signature platform which provides services such as legal binding, taking a signature on NDA documents, storing digital information on a secure server and much more.
I first used this product when I was approached by Packt publishing company to author a book for them. I signed the legal documents using this platform and it was really good experience.
Recently, they released the API which any developer can use to integrate their feature in your application. All the legal binding generated and hosted by Eversign is legally accepted throughout the world and in courts for legal actions.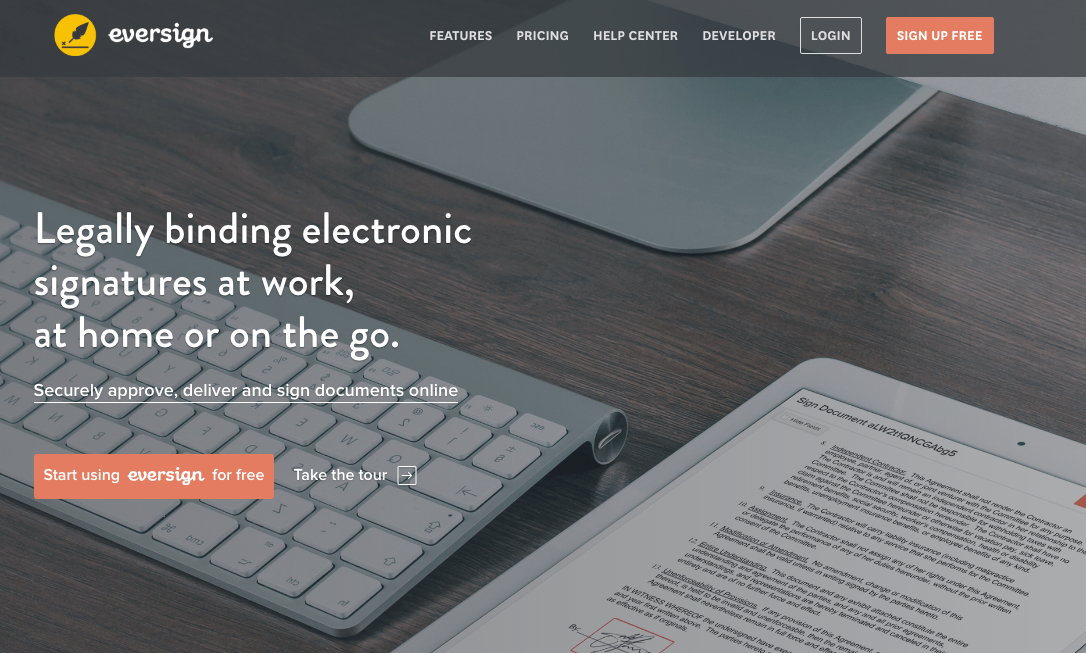 Eversign features
Eversign provides lots of great features for small businesses and freelancers. Their pricing is also very reasonable.
Electronic signature
You can sign any document either by uploading your existing signatures or use their own canvas to sign it or type it on the website.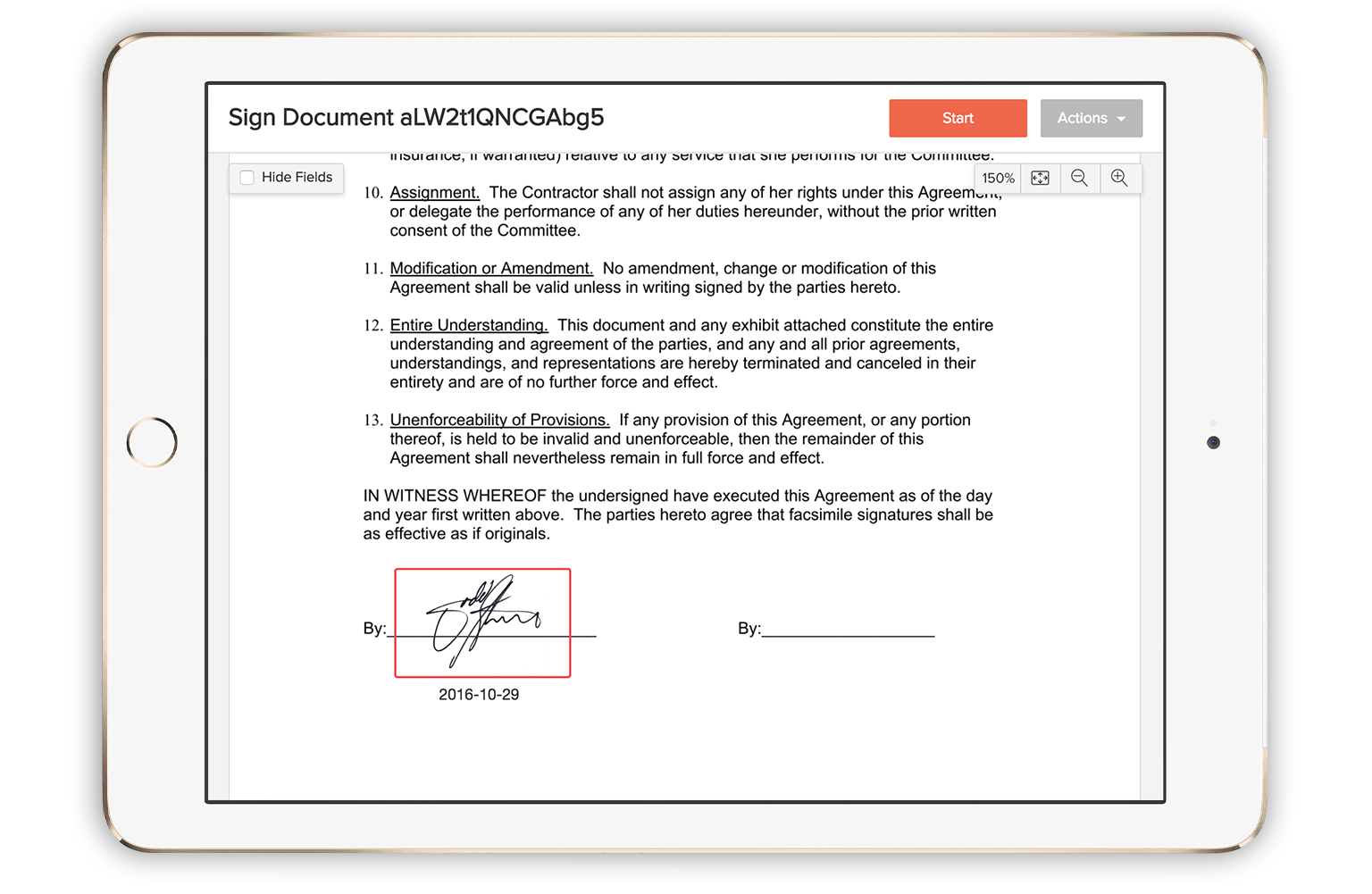 Document creation and storage
You can create or upload existing PDF legal document and make changes in the Eversign fully featured editor. Eversign stores these documents in private and secure cloud servers. You have complete ownership of your documents, you can set the auto-expiry or delete it from the physical system. There is no soft delete, if you delete it from their system, it's gone.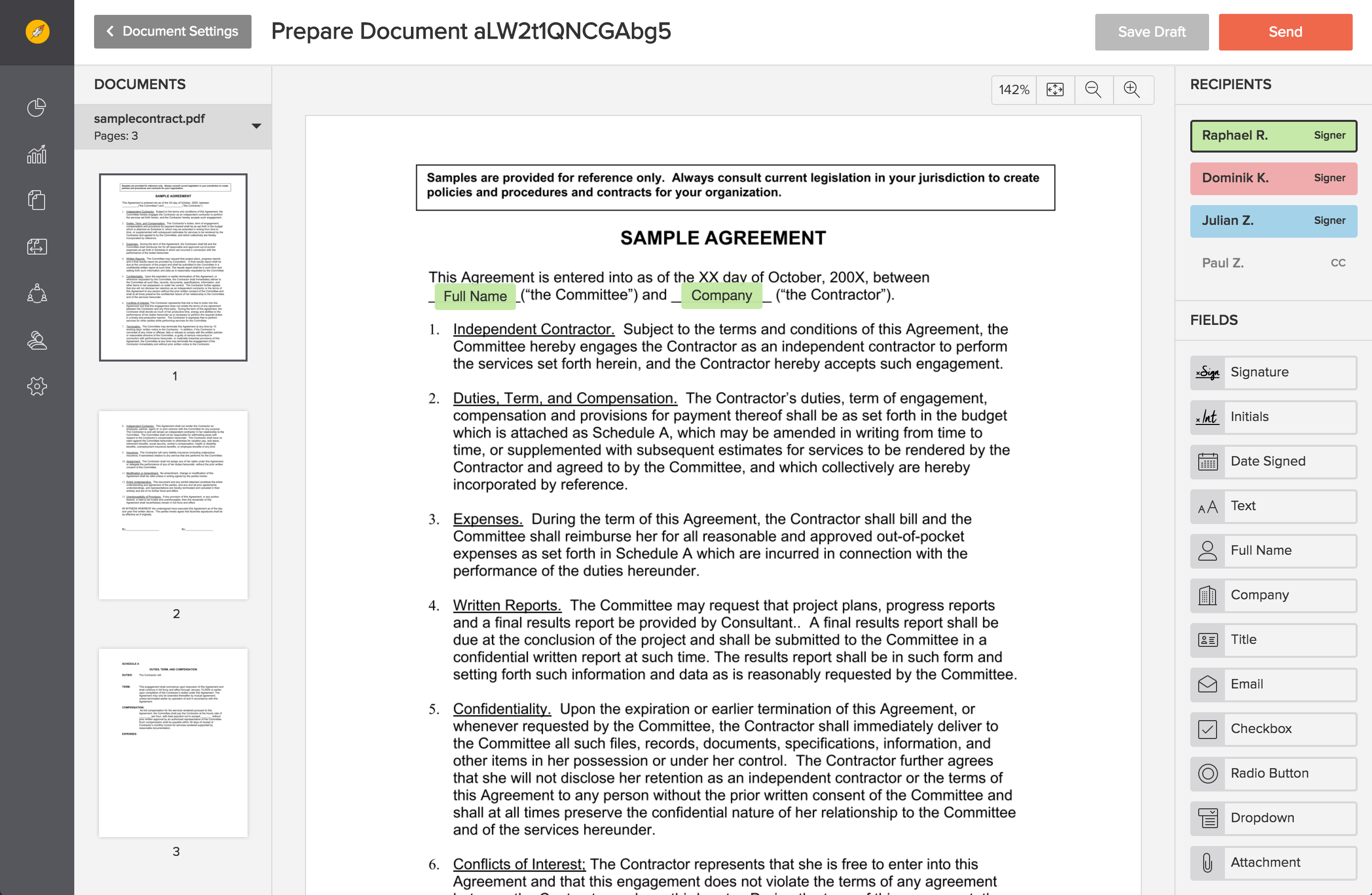 Secure In person sign
You can also let people sign the document in person on their machine ( You know, trust issues ). This increases trust plus gives the process a conventional feel.
Keep track of every action
With the help of audit trail feature, you can track each and every activity happening on the legal document. You will know who viewed your document, who signed it along with their IP address.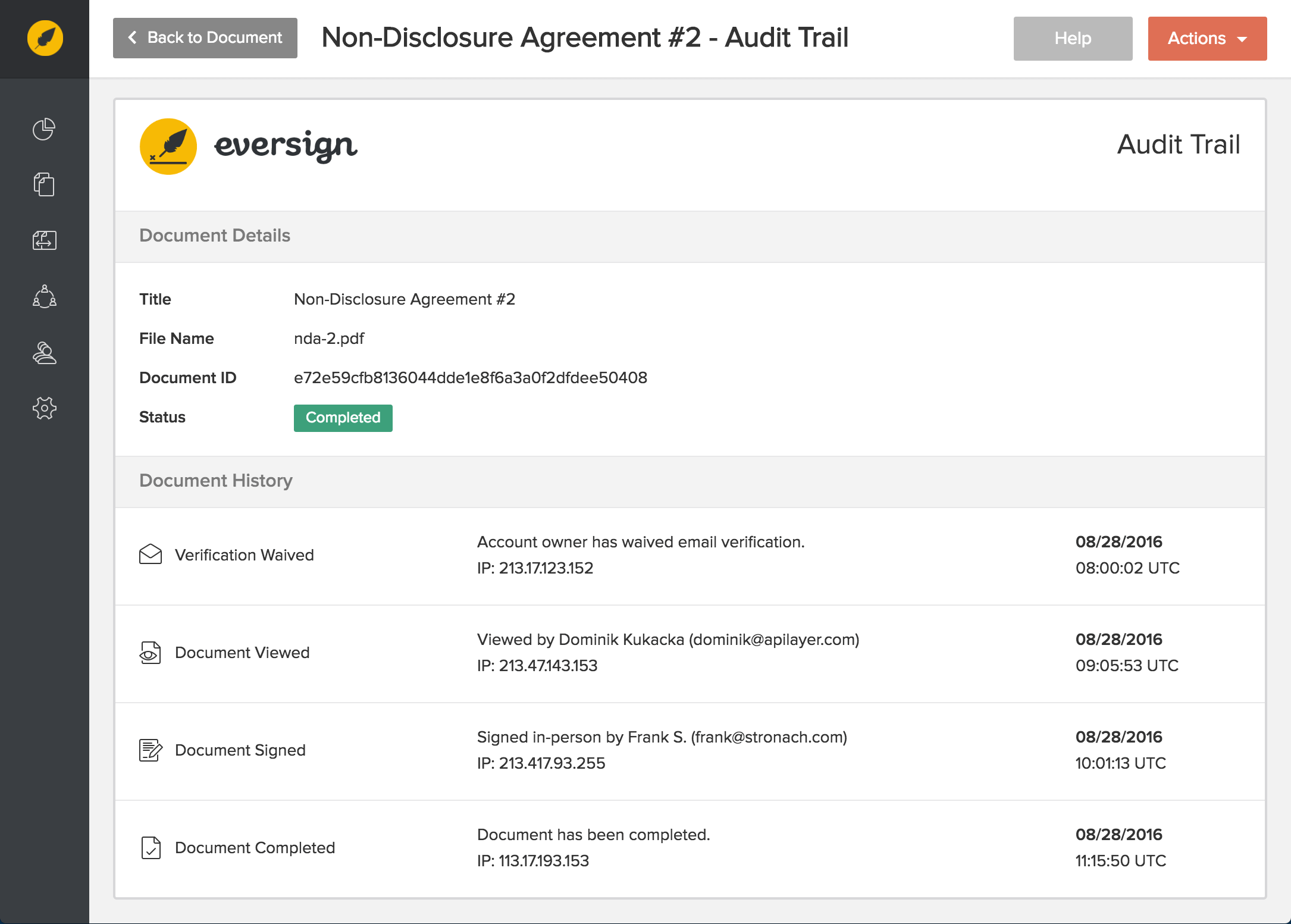 Reusing the documents
You can set up templates which contain forms, fields which you often use to generate the legal document. This will save time and increase productivity to generate the legal documents.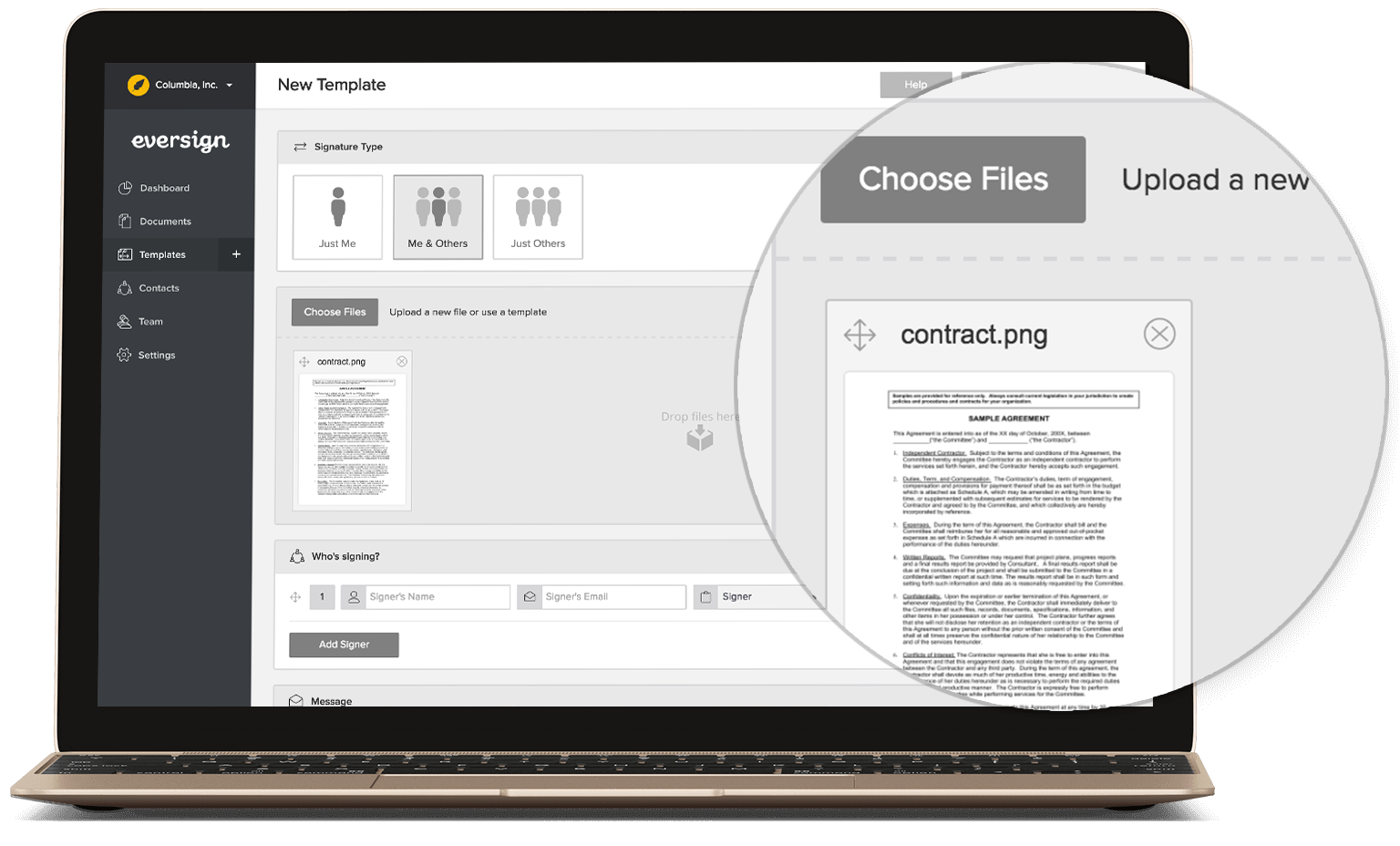 Developer API
Eversign provides REST API to perform document creation, document signing, and delivery. These Apis are developer friendly and easy to integrate. You can find more details about their API here.
Eversign Api comes up with pricing but the features you get with the API and level of automation you can perform to save your time is limitless.
Summary
If you are a freelancer or business owner who hire a freelancer from remote areas then legal bindings are something you should consider. When comes to electronic legal binding, Eversign is the leader in the industry.