Are you searching for the most immersive and best escape games for your Android? If yes, you are at the right place. Escape games are all about adventure in finding out concealed objects, deciphering mind-boggling puzzles, and completing a secret mission to find a way out. Escape games are also brainstorming that makes players sharp and improves IQ.
---
Review of 25 Best Escape Games for Android in 2021
If you are browsing this new genre on the Play Store, today's article will help you. Here you are going to explore about top 25 Escape games. These games have been carefully shortlisted to avoid the ones with annoying ads and focus on those that offer superior gameplay. Let's have a look!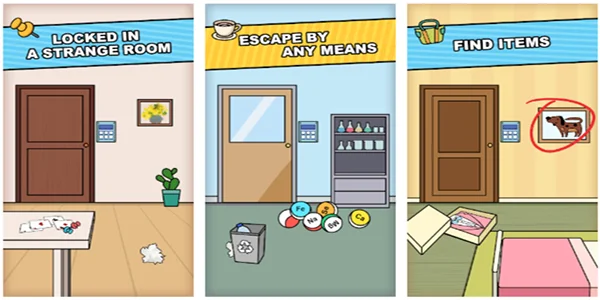 Escape Room: Mystery world is a treat for all gaming lovers. It has an extensive series with a fabulous gaming environment. The game's theme is based upon an outlandish and irregular room. You have to observe every activity and carefully escape out of the room. The brain is the only weapon that you can use to dodge all obstacles here.
However, there is no time restriction for completing any stage of this game. There are over 240 levels that players would never get bored of. Most significantly, this game is offline that doesn't require internet connectivity to play. While playing the games, players would get three hints for escaping every room. It is also a free-play game that doesn't need any payment for playing or installing.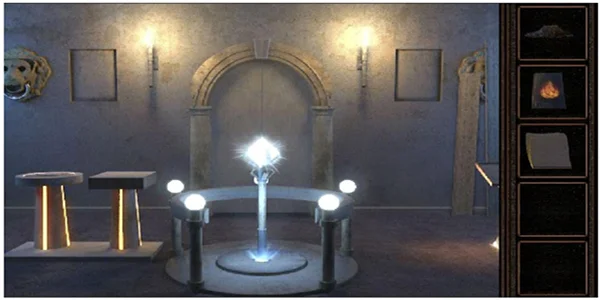 It is a fascinating escape game with some great features. As the name includes a tower, players can also find ancient towers in the gaming environment. While playing the game, players have to solve many puzzles, and riddles and come over many obstacles to beat the competition and win a level. Every player playing this game must have good problem-solving skills, as this game is completely brainstorming.
In this game, players will find 18 different rooms packed with thrilling puzzles. You can achieve a great experience, as this game comes with constant improvisation in the form of updates. However, updates can take up extra space in your smartphone. In an overall review, this game is quite addictive. The graphics in this game are attention grasping, and it also offers you fewer ads while playing.
See Also: Top 15 Best PSP Emulators for Android in 2021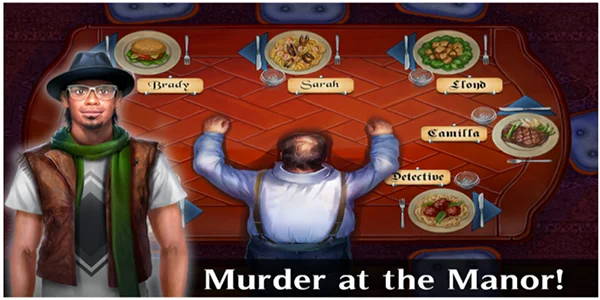 Murder manor is a premium escaping game in the adventure escape series. It has many puzzles to keep you busy. One of the best things about the game is it is completely free to play. There are no restrictions or mandatory obligations for players to buy tools and ammunition to play this game. In this game, the player will play as a Kate Grey. You have to solve the murder case in manor with some hidden clues.
There are many challenges that you may have to overcome to complete the stages of this game. Murder manor is a single-player game, and most significantly, players can play this game offline. Players can also find many secret items to escape more efficiently solving the mystery. The game's theme also has humor that makes it light-hearted.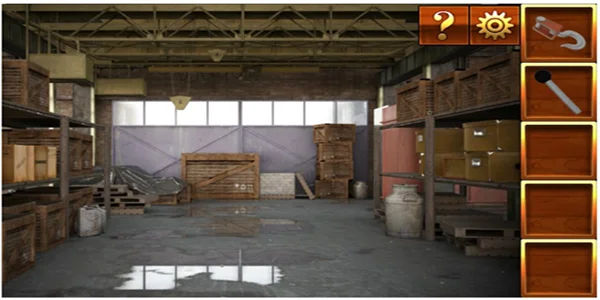 Can You Escape is a twist with a blend of adventure and thrill. In the escape genre, this game is a great suggestion. The environment in this game is full of mystery, and the player must have great escaping skills to win the stages in this game. In-game room, you will find different objects. These objects can get used as a hint.
However, the game is much addictive as you move forward with the levels. It has 18 different mysterious game rooms. Players have to solve mini puzzles to escape; players can also expect decent sound effects and immersive visuals. If you want to enhance the game rooms, you can update this game to find more advanced surroundings. Rooms in every stage are realistic with video effects.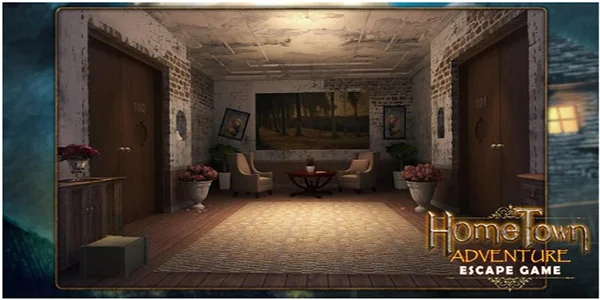 Yet another escape game in the series! Home Town Adventure is all about solving puzzles to escape rooms. Players can find this game thrilling and exciting as the puzzles are quite classy and brainstorming. Every room that the player enters will find distinctive types of adventurous elements. There are also hints and clues to solve puzzles efficiently.
The visuals in every room are decent with colors and themes. It also has exciting sound effects and visuals that can make it great for you. There are chances players can immerse themselves deeply in the mystery world. Besides, the game runs quite smoothly and hardly affects the performance of the phone. Players require 2GB RAM in the phone to seamlessly play this game.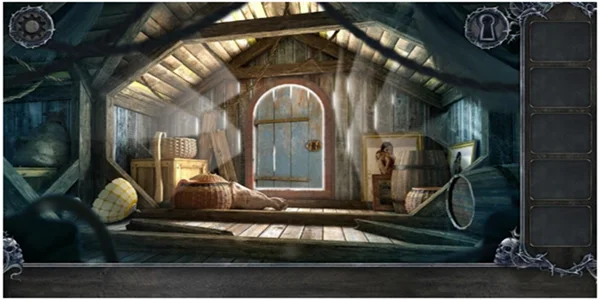 If you are a horror game fan, this is one of the best games for you. The gaming environment of Ghost Town completely revolves around 15 different horrifying locations/ bungalows. Players can witness many horrifying creatures that are scary in this game. Players need to solve puzzles to escape back. But 15 different locations and game rooms make it quite challenging for players.
Players also have to find out many hidden objects in their way to make it simple. Ghost Town's visuals are vintage and scary. The soundtracks and backgrounds are also quite scary. Playing this game with headphones can be challenging, though. Moreover, it can be a great choice to pass the time with thrill and horrifying events taking place.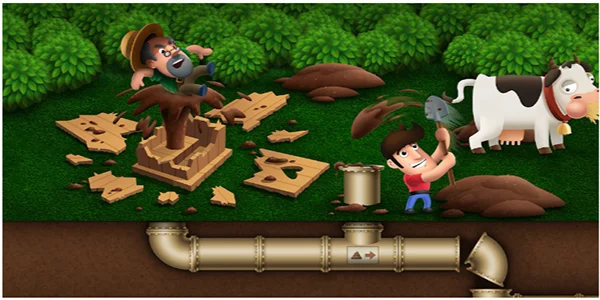 Diggy's Adventure is an RPG game. It is not a regular puzzle-solving or hiding game. Here players have to use the complete efficiency of their brains to find solutions to each problem in the game. The eventual aim of the players would always be to reach a vault and conquer gold. While playing this game, players will discover several characters that make this game more interesting.
Players in this game can discover more than 500 characters. Besides, there are over 500 levels to play that won't make it boring at any stage. You can also find many jigsaws to pass free time. However, the playing location of this game is quite mythological and adventurous. Players can loot the coin box and dig for gems to collect them as well.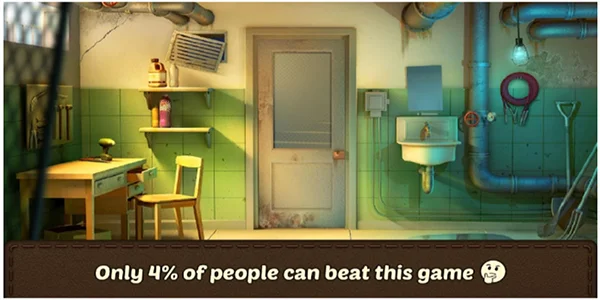 As the name says it all, this time you have to escape school. It is a great game for all kids, as they will find 100 doors and puzzles to find a way out. Puzzles in this game are quite mysterious and require problem-solving skills. It can make kids sharper. Every time player wants to move forward have to open a door and find hidden objects after solving a puzzle.
Players can also find a lucky spin in this game to win surprising vaults. The complete game surrounding comes based on school so that players can find different types of classrooms. The game's visual is also light and requires minimal space in your smartphone.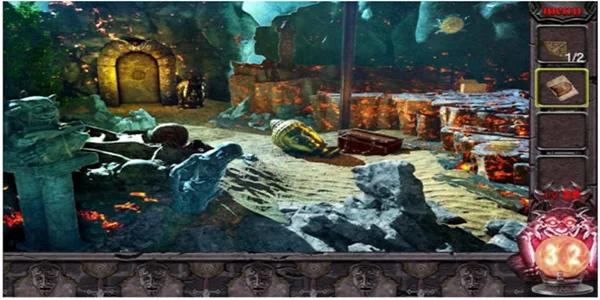 It is a classic escape game with 100 rooms to escape. Can You Escape The 100 Rooms also offers you a unique gaming environment with spooky visuals. Graphics and sound, however, are quite remarkable and will impress players. The theme of this game revolves around horror and thrill. Players, while playing this game, will come across a lot of riddles to solve.
These riddles are surprising can test your brain's efficiency. Apart from that, players can find more than 50 rooms that offer them a real challenge. The initial 50 rooms are quite easy to cross. Developers of this game come up with regular updates to augment the visual quality of this game. Players can also witness a retro-style gaming environment with realistic and HD graphics.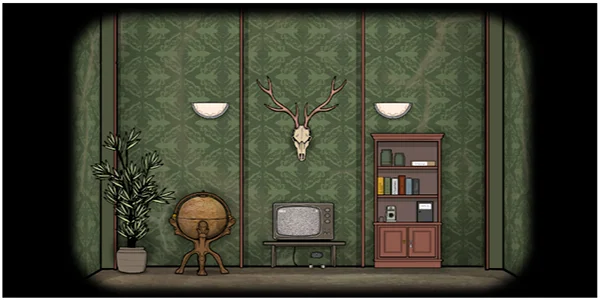 Cube Escape is a unique game of its kind. It is a blend of film and game with an inimitable gaming environment. Many players simply love this game, as it is not only about solving riddles and puzzles. Instead, this game offers you a great cinematic effect and storyline. Players here will play as Dale Vandermeer. In this game, you would be confined in an ominous room with amnesia, and you have to solve all riddles to come out of the room.
There are many significant features of this game as well. One such is the extensive language support; it supports more than 14 different languages that offer ease to global players. The graphics in this game is also top-notch with decent sound effect. However, this game has two chapters, and it relates to a paradox.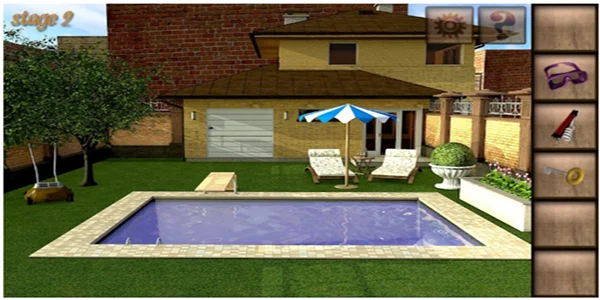 You must have already imagined from the name! It is a game especially for those people who love to take on challenges. The World's Hardest Escape Game is an intelligent brain game with a lot of puzzles and riddles. Escape Journey is also quite challenging, and players in every step have to fulfill the game requirements to complete a level. It is a must-play game, as it is a brain teaser.
But this game has ads that can annoy you sometimes. There are 20 tricky locations to escape in this game. In each room, players have to solve 100 puzzles and riddles to complete it. The complete game offers you 20 hours of playtime. It also has amazing graphics and sound effects that will offer you a realistic experience.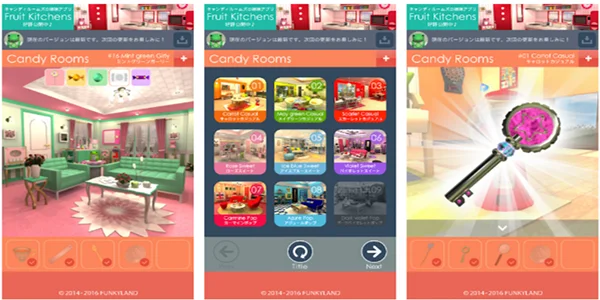 It is a game with mystical surroundings, and the rooms in this game are candy rooms. Players playing this game gets a single chance to solve mysteries. Every category has three rooms; carrot, May, and Scarlet are three casual rooms, whereas Rose, ice blue, and violet are sweet rooms. Players have to solve puzzles in three rooms to complete one category.
However, this game is not an offline game. Players would need a strong internet connection to play this game. Every level will offer five candies to players. Besides, it has 18 total rooms to escape from. After playing any stage, the game's proceedings will get auto-saved, so players would not have to worry about saving the game.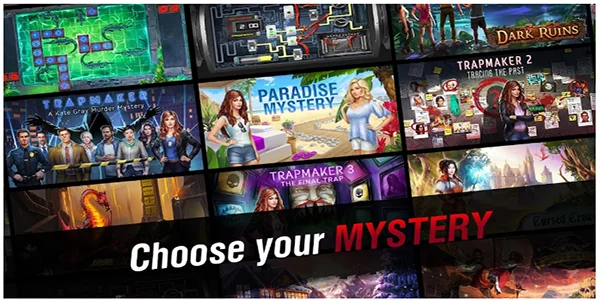 It is a complete surrounding to find mysteries waiting for you. It is all about a kingdom that has a cursed crown. The player in this game will play as a princess rescuing other people in the kingdom. There are many spells to learn about in this game; these spells will help you escape from the mysterious rooms and protect others.
Adventure escape also indulges murder mysteries. So, you can also play a detective trying to solve the murder mystery. The detective here plays a leader of the archaeological team. They have to find out their way out to the jungle. Moreover, this game is where magic meets science. The game offers you many collectibles and treasures to find. Players can also improve their intellectual level by solving puzzles.
See Also: Top 24 Best Android Messaging Apps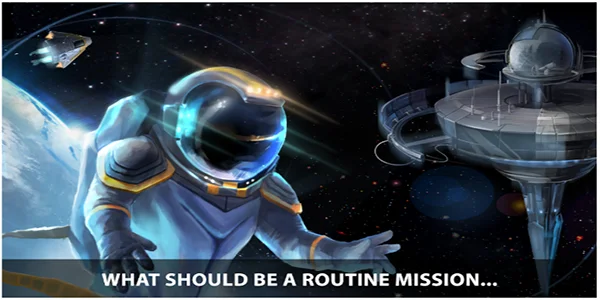 If you relish space, then this is a great mysterious game for you. Players in this game have to play as Commander Morgan. Space crews would be in trouble in this game, and the player's responsibility would be to save other crew members in the space station.
Despite completing levels, the game's surrounding replicates space, and players can also roam freely. While saving the crew, players have to solve several puzzles. Players can gather space items and other tools while playing this game. This, in a later stage, would help them rescue others.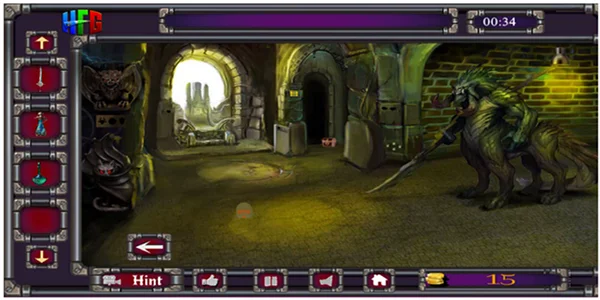 Escape room mystery is a game that brings every gamer's fantasy to reality. There are many adventures and mystic events in this game. The initial part of this game starts with a natural calamity that players have to escape.
The game's story takes you to a situation where the earth loses its gravity, and you are playing as the grandson of a well-known scientist to save everyone. Players in this game have to solve several puzzles, tricks, and riddles to find a way out of calamity. The subsequent part of this game is about saving the prince of Kikimoras.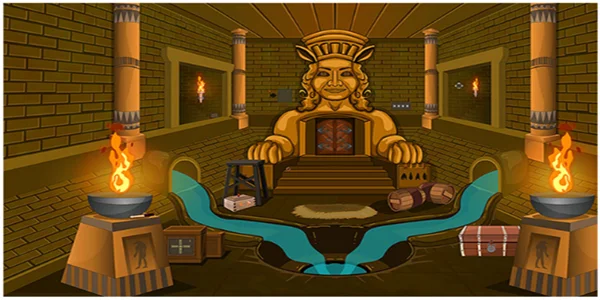 It is one of the fascinating escape game rooms in the history of escape games. Room Escape offers you some of the classic puzzles to solve. However, players may witness rare ads while playing this game. It is a collection of mini-games in which puzzle-solving is completely retro-style.
Apart from that, the storyline of this game keeps you engaged. It has 65 levels to keep you busy for a whole year. The game also renders high standards to make it more realistic.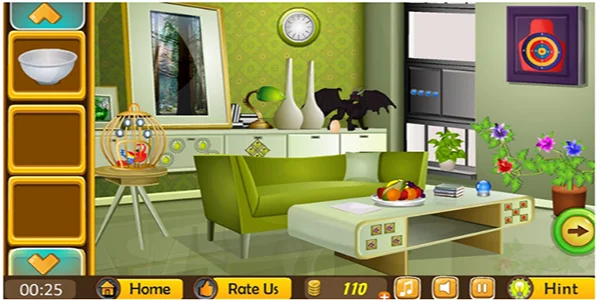 It is a recent game with some decent changes to mediocre gameplay. As a compatible game, it works on smartphones and tablets. You can find more than 290 rooms full of hidden twists that make this game more interesting. There are logical puzzles that players have to solve to escape several spooky rooms.
Further, there are several obstacles to overcome in this game. The game offer you clues to overcome these obstacles and win different levels.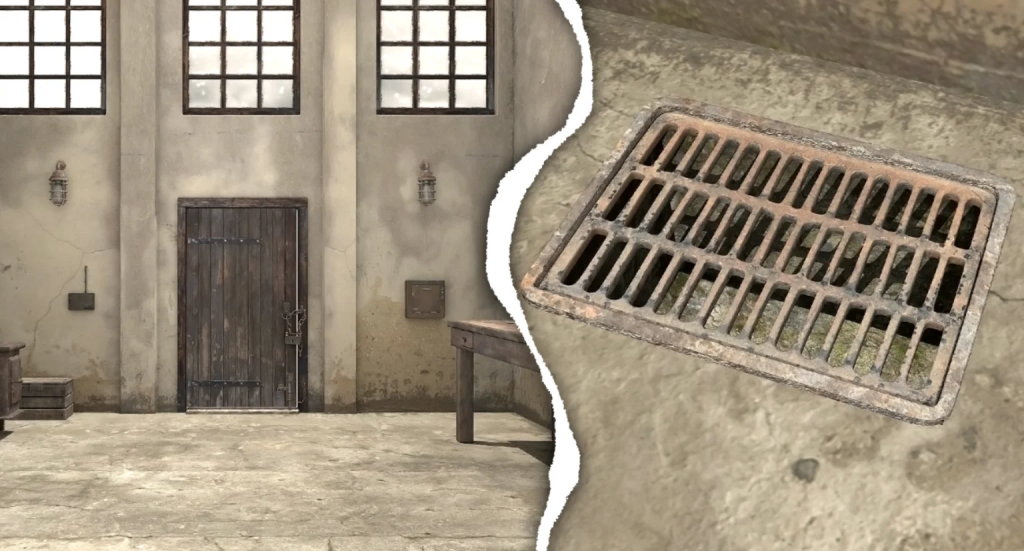 Rime offers you more challenging riddles and puzzles. Players who are looking for brainstorming puzzles can play this game. It offers you a quiet, clean gaming environment that is free of annoying ads. Besides, this game is also free to play. Players can also find the auto-saving feature.
Ending variations in this game is also as per the player's choices. Apart from that, there are several in-game setting that changes the experience of the player while playing the game.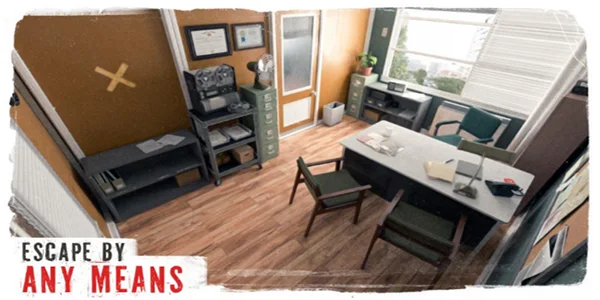 Playing this game offers you a very thrilling experience. There is a lot of drama and adventure in this game. The player in this game would get kidnapped in a strange room.
After that, you have to escape solving many riddles and puzzles. Several tedious puzzles would engage you for a long time in this game. Sound effects are also quite realistic and scare you. Players can find much necessary equipment while playing this game, like a torch and rope.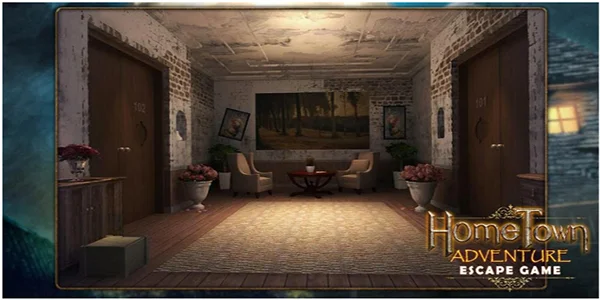 Here is another interesting game in the series of escape games. It is a game developed by BusCold App. Players in this game can find tons of stages to complete. All the stages are quite hard, with difficult puzzles. However, players can still discover several hints to escape from any game room.
This game's visuals and sound effects are beyond expectation and would amaze you with a realistic gameplay experience. There is a bit of storytelling in the gameplay that can motivate you.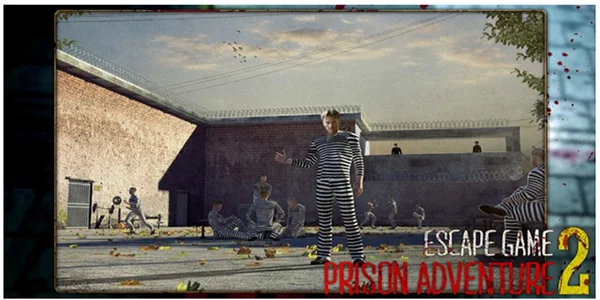 The set of this game revolves around a prison the whole time. The visuals are quite classy and take you to a real prison-like experience. While playing this game, you can constantly find many prison rooms that you have to judge and calculate to escape. Puzzles and riddles in this game are also quite tedious to solve.
Hints, however, are a little confusing and might not let you crack them. If you want to solve the puzzle, you are on your own.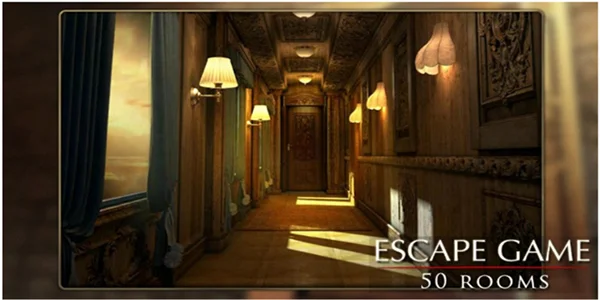 50 Rooms 2 is an interesting game released after a big hit of its previous version. This is yet another classy game in the escape game series that offers you a great gameplay. Visuals and sound effects are quite realistic. In this game, players will find about 50 rooms to escape after solving puzzles.
Players would also find many useful tools in the way to escape rooms more efficiently. There are many hints also that will help you crack the escape way quickly.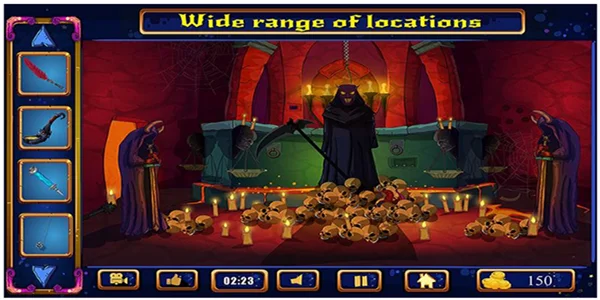 There are over 60 rooms in this game to escape. It offers you great gameplay with a realistic background sound effect. There are many highly challenging points in this game to engage you. The first part of the game is about a lady whose kids go missing in a carnival. You have to solve riddles to save her kid.
In the second part, you will play as a fisherman to find treasure. It is a game full of excitement, but the third part of this game is all about true crime. It is a revenge story.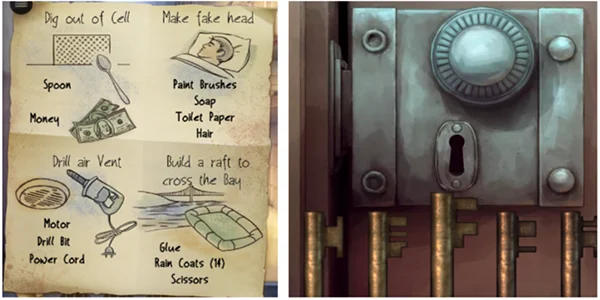 It is a great game and follow-up to one of the most blockbuster games called Titanic. It is a game offering you a truly life-like experience. You have to escape from the drowning ship. There are many tools that the players can find in their way to escape easily.
The graphics are not that much good as compared to other escape games on the list. There are more than 50 puzzles and a twist that will increase your interest in playing the game.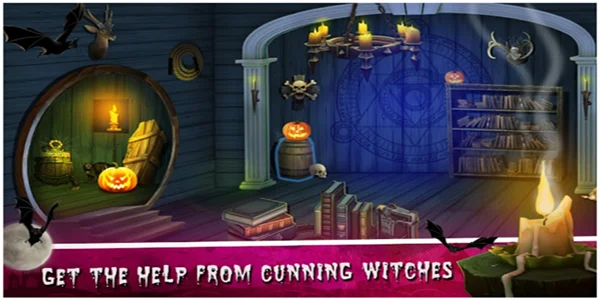 The dark fence is a game that takes you to a Halloween environment. There are exciting dark themes around in the games to offer you a maximum thrill. However, this twist in this game is you have to take aid from cunning witches to escape from spooky rooms.
There are over 30 levels that can be interesting for a whole year to play. The game overall is set up on a horror background with great visuals.
---
Frequently Asked Questions (FAQs)
1. Which is the best escape game for Android?
All the games mentioned in the above list are the best escape android games. However, some of the most preeminent names are Escape room, Can You Escape, Adventure Escape, Home Town, adventure, and Escape the Ghost town.
2. What are the most famous escape games on Android?
Escape Hotel is one of the prevalent names when it comes to escape games. The game is completely immersive, as the player has to come out of a hotel room escaping some actions.
3. What escape game is best for solving puzzles?
Puzzle solve is a distinctive game type coming under Escape games. Monument Valley, roll the ball, cut the rope 2, frozen free fall are names of some great puzzle games that you can find.
4. What is a virtual escape room?
Virtual escape rooms are games designed to examine the mental aptitude of players. These fun games offer you a series of puzzles and some challenges to beat the computer. Here the player keeps playing until they win.
5. Are escape games free to play?
All the games stated in this list are free-to-play escape games. However, players can also find escape games that are paid. Paid games come with high graphics and offer you advanced features.
6. Are escape games available to play offline?
Yes, most of the escape games that you find are available to play offline. Crossy Road, Eternium, Dead Cells are some names that are available to play free.
7. What are some popular escape games that I can play offline?
Some popular escape games that you can play offline are:
– Temple Run
– Fruit ninja
– Subway surfer
– Eternium
– Minecraft
– Alto's Odyssey
8. Is GTA 5 an escape game for android users?
No, GTA 5 is not an escape game. It comes under the adventure and action genre.
9. Can adults also play escape games?
Escape games are designed for both adults and kids. Even players of any age can play to find out a way from their boring life.
10. Do Escape games consume the battery life of smartphones?
The battery life consumption varies from game to game and depends on the graphics of the game. Games with higher graphics and immersive visuals consume more battery power.
11. Does having too many Escape games affects the performance of android phone?
As long as your smartphone has efficiency, you can have as many escape games that you want. However, it would be best if you installed one game at a time to eliminate the load on the processor.
12. Which escape game has a realistic gaming environment?
Adventure Escape Series is a prevalent name offering you the most realistic gaming environment. Besides, Can You Escape is another game that has a quite decent gaming environment.
---
Conclusion
Keeping it short, these are the top 25 best escape games that you can find in the Play store. Now that you know the top names, you should install the best one to keep you engaged. All those games are available on the Google Play store to install; we have provided the link for the same.
We hope this article about the best escape games is helpful to you. Do share this content on social media if you find it helpful for you in any manner. Please stay connected with us for future updates.