We have started this interview series to provide you motivation, tips, and advice from fellow developers. Today, we are going to interview a person who self-taught himself the programming and he is one of the top and popular blogger in India. He has also developed a web product "WallScript" which is one of the prime sources of revenue for him.
Let's hear more from him.
Please introduce yourself and your work
Hi, I am Srinivas Tamada. I would love to grow in this social media and I love WEB. This initially led me to become a thinker, blogger, UI Architect and finally now, an entrepreneur. I am in the process of connecting with social media to expand my knowledge and find all new techniques to implement into my work.
Please introduce your product WallScript to our readers
WallScript is a social networking service built using PHP, JQuery, RESTful, Oembed, PDO and OAuth. This helps in understanding the social networking concepts and build our own social networking site.
How have you approached your career as a developer?
My dream is to visit different countries. For this to happen, I should have enough money in hand. My dream itself led me to choose something as a career and that something became my everything. Now, I love my career.
I always focused on easy coding. This intention actually helped me a lot in my coding career.
What is your desk setup ? Can you share yours with us?
Here is my latest desk setup.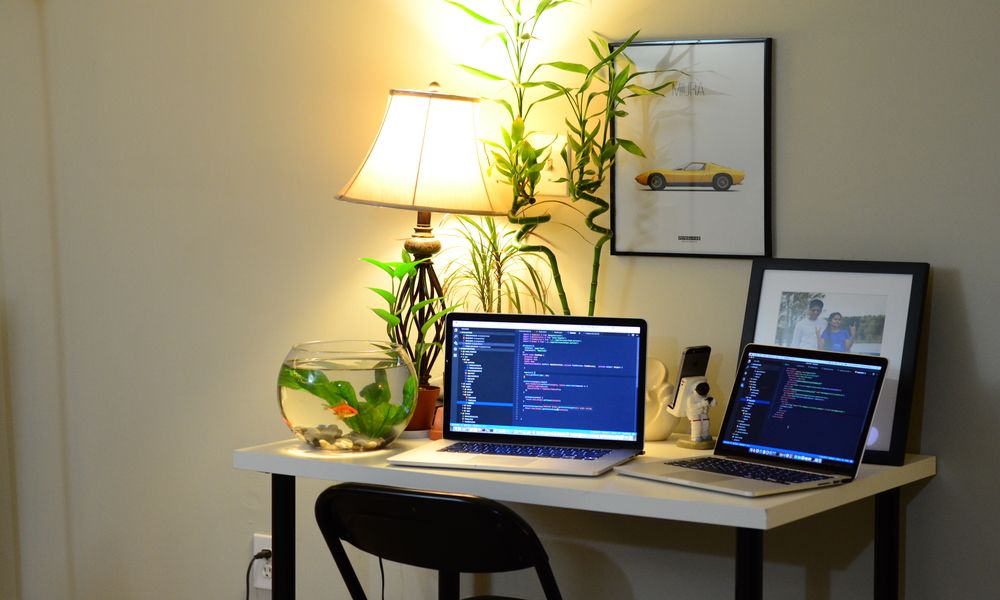 Are you a blogger? if so please introduce in brief about your blog
Yes, a part-time blogger. http://9lessons.info is my blog. I try to explain complicated problems in an easy way and I choose to explain most common problems faced by programmers in recent days.
Please describe other projects you have done
OAuth login(link) is a login script for registration pages to get valid data from popular social networking websites Facebook, Google, Microsoft, Twitter, Linkedin, and Github. I used PHP, MySQL, PDO, OAuth, HTML5 and CSS3 for developing OAuth login.
MailXEngine(link) helps in sending bulk emails
What are some of the most important lessons you've learned in your career?
In my early days, learned most people showed less interest in PHP. All we need to remember is programming is a tool to develop any project. Clients only see the final output, not the language we use. I have earned name and fame because of PHP. learned in my career is to ignore people who say something is better than what we do. Anything given in best will always lead to success.
What do you do to improve your skills and make yourself a more valuable programmer?
I regularly follow hacker news for all the updates in technology. You can also follow this on the link.
What are the best ways for developers to grow these skills? What are your favorite educational resources?
Anybody can program, but the best output comes only if we understand the documentation in a full-fledged way. This is the only key solution for starting and ending any project successfully.
What trends or innovations are you most excited about right now?
Right now, am focusing on my new chatting application called wallchat.
Tips/Advice for fellow coders/bloggers
A blog is not for making money. It helps to grow in every aspect.Just believe in this.
"Give your best, money follows you automatically"
Any feedback for Codeforgeek
I love the way you writing about NodeJS, try to improve the banner and thumbnails designs.
Quality thumbnails are coming!
I hope you like this interview, any feedback/comments to improve these interview series are welcome.