Are you searching for reliable and best video editing software for Ubuntu? If yes, you are at the right place. This article brings you 10 of the most reliable video editing software that can save the maximum of your time. Using this video editing software, you can also edit any sort of media file that you want. So, read out the complete article to find the best video editing software for the Ubuntu Operating system.
Review of top ten best video editing software for Ubuntu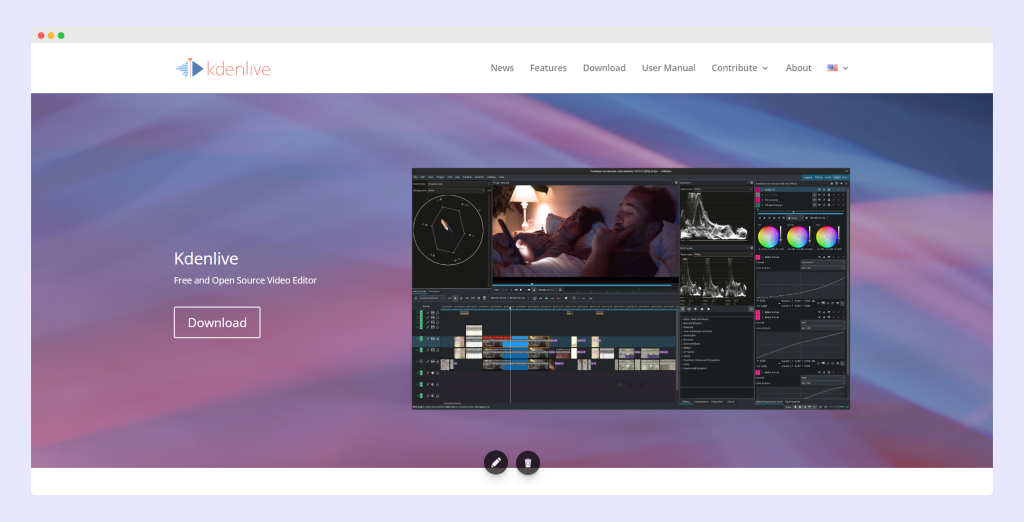 Kdenlive is a video editor with all expected features. It uses Qt libraries for offering several editing features. It is especially great for those video editors who work in a plasma environment or a distribution of KDE. Despite that, Kdenlive is also a cross-platform software. You can install it on Windows, Mac, and Ubuntu systems as well; Kdenlive is entirely free software. It is also accessible in the Ubuntu Software Center.
Kdenlive offers users dual monitor support. You can also access a multitrack timeline to edit in different layers in two timelines. Editing videos with maximum professional extent is possible using Kdenlive. A clip list feature allows the users to choose a clip that they wish. There are also several free plugins that users can implement to create better videos. Kdenlive offers users two options, though. One is a free option where users can access all basic tools without any cost. The second one is a non-free option with several premium features.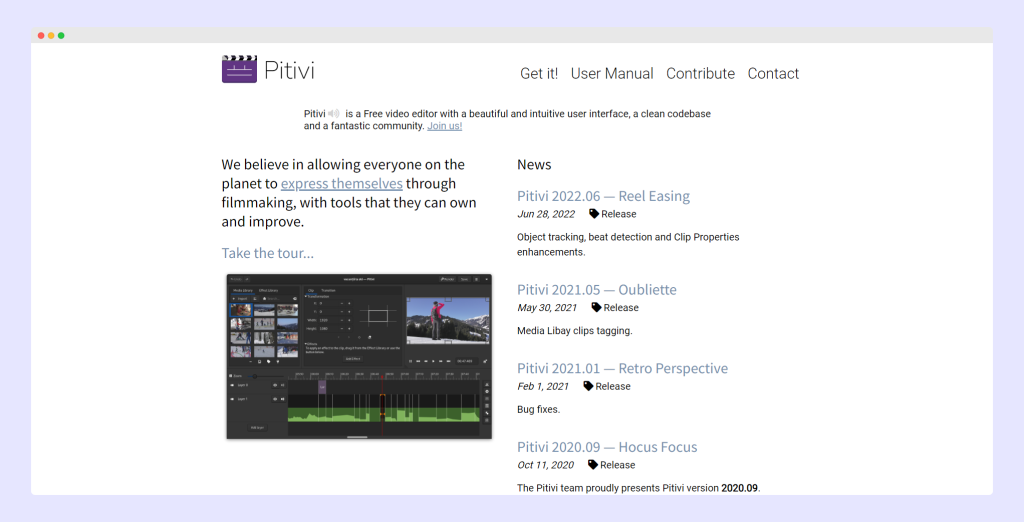 PiTiVi comes as a completely free option for all video editors. It is an Ubuntu video editing app that uses the Gstreamer framework to offer you a remarkable editing environment. PiTiVi is also lighter on system resources. It uses minimal space and hardware specs to edit videos.
You will find various effects and transitions for your editing demands. Apart from that, PiTiVi is compatible with several video formats. However, there are several main formats like OGG, h.264, and AVI that it doesn't support yet.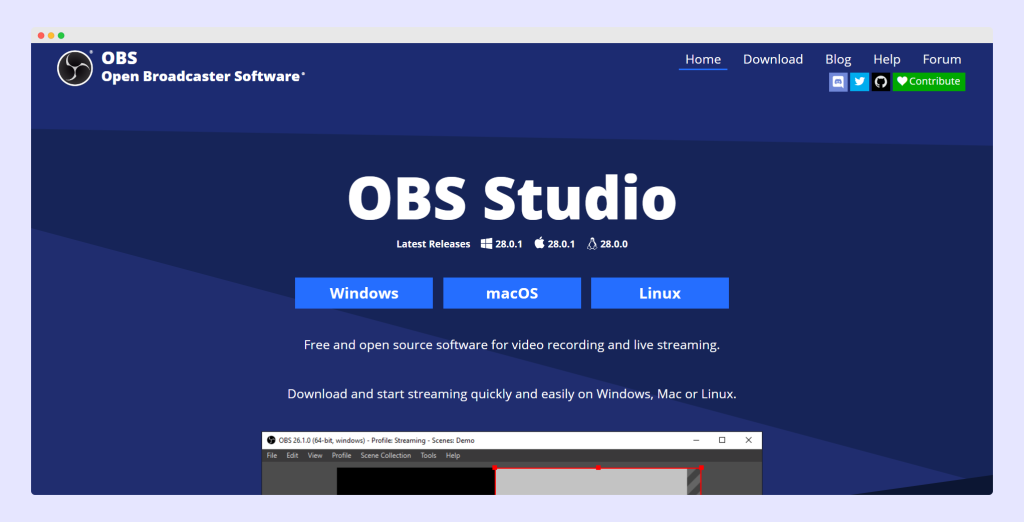 It is another free and open-source option for all Ubuntu video editors. Apart from Ubuntu, Windows and Mac users can also install the same. OBS Studio has become a more prevalent tool for video editing, as it has a massive useful screen capture. It blends well with all the OS and hardware. It is a simple editing tool that can be useful for all editors.
If you are using OBS studio, you can create videos after editing them in MP4, FLV, MOV, TS, and m3u8 format. The most useful feature of OBS studio is it allows the editors to connect with all streaming platforms and social media platforms. Users can directly create their live stream using OBS studio. OBS Studio is more powerful and popular amongst all YouTubers as they can install it on any version of Ubuntu. You can follow the below command line to install OBS studio in your Ubuntu.

sudo apt install obs-studio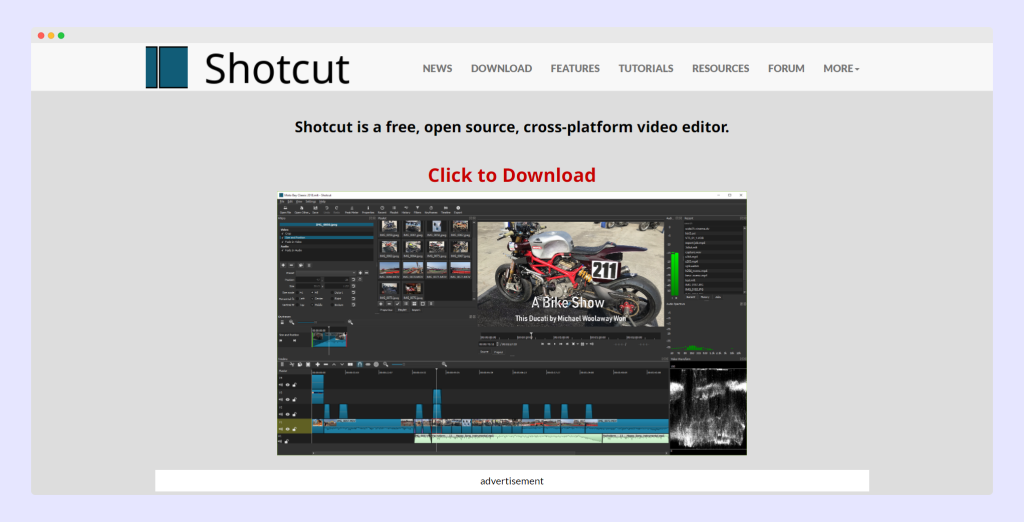 Shotcut is a video editing software that mostly looks like OpenShot and Kdenlive. So, users who have worked in the Kdenlive environment would find several similar features. The number of transition effects that Shotcut offers is striking and remarkable for a content creator. Effects and filters are also equally potent, offering several chances to create an enticing video.
Shotcut supports an extensive range of video and audio formats. It includes MP4, FLV, MOV, TS, and many more. It is a positive feature to make you professional. In recent times, all users can install shortcuts using the snap package. Users can also run the following program in the terminal. The code that you ought to use is:

sudo snap install shortcut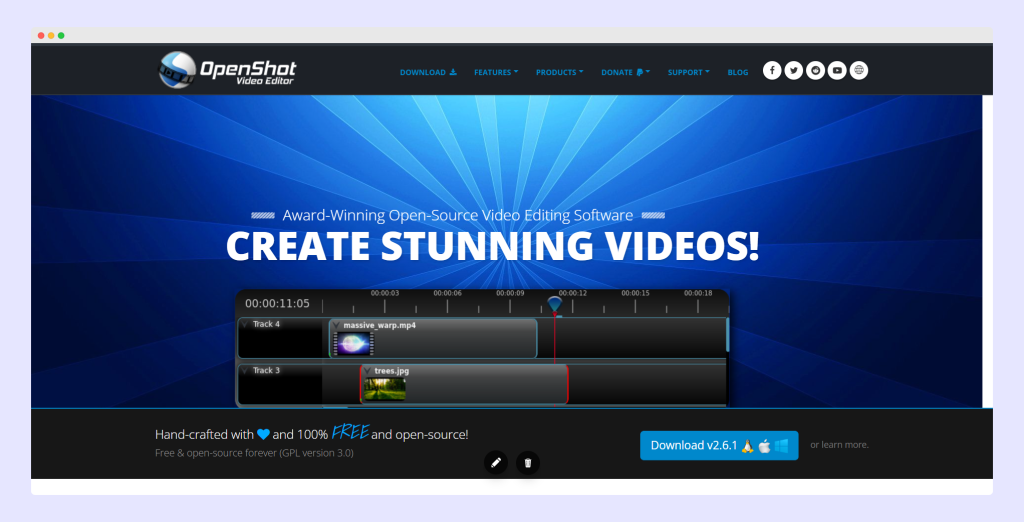 OpenShot delivers ease in editing for all content creators. You can render this software in multiple operating systems. It includes Windows and Mac. Openshot reminds me of Windows Movie Maker from the early days.
After editing the video, users can also generate the same in the required format they want. There is a multitrack option for all users. You can choose audio tracks and sync them with your video. You can also connect OpenShot to YouTube. It is compatible with almost all video formats. So, recent-day users can also edit their reels after creating them.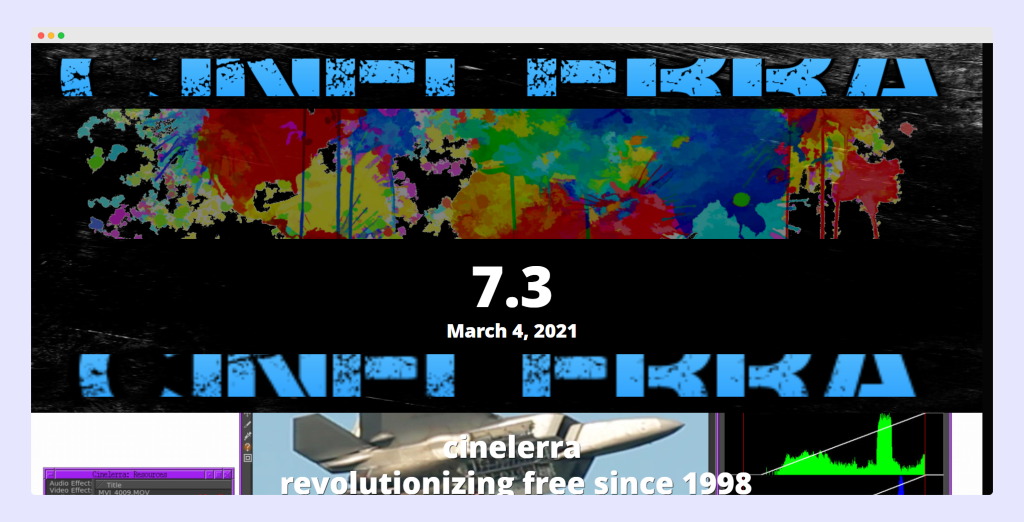 Cinelerra is one of the oldest video editing software for Ubuntu users. It is the only video editing software that was 64-bit compatible during that time. It is a non-linear video editing software that seamlessly runs GNU/Linux. This software was a great success in the initial years of its launch. However, the developers didn't come out with any updates after some time.
This made many users abandon the project. However, in recent days the developers are bringing out new versions of Cinelerra. This new version offers you a split editing panel to edit two videos at a time. There are also several video effects that you can integrate into your presentations and videos. You can install Cinelerra to your Ubuntu system using Sourceforge or by using the terminal.
Avidemux supports a wide range of video formats and files. It includes AVI, MP4, MPEG4, ASF, and many more. It is quite simple to use and offers you many useful features. There is powerful scripting efficiency, and it also offers you image loading. Users who have corrupted audio files can also fix it here.
Navigation is easy, and most of the bugs come fixed in this version of the video editor. Avidemux is also open-source and free-to-use software. Users can easily install the same from the Ubuntu software centre or install it in the command line. The editing timeline, however, is simpler than you expect. Users who want to install it using the command line can use the following authority:

sudo apt install avidemux2.6-qt

For removing the software, you can use the following command:

sudo apt remove --autoremove avidemux2.6-qt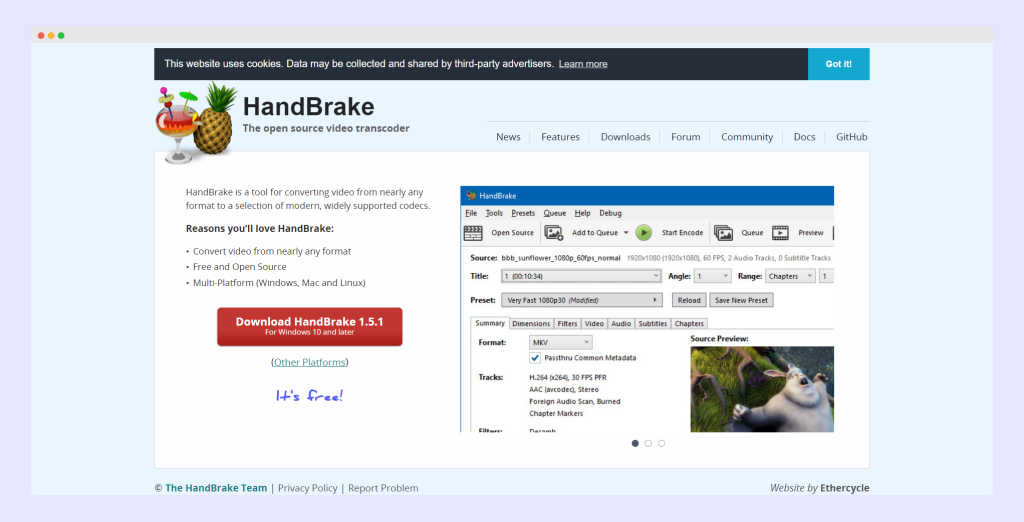 Handbrake is no doubt a potent video editing software. It uses various features and tools to make your videos more professional. It is available on almost all platforms other than Linux and Ubuntu. You can convert any video format using this editing software. It comes available in the licenses like GNU GPLv2+. This software also runs seamlessly on portable devices.
In the features and editing tools, you don't get many options. The filter transition effects are regular, and you can find them in all the software. It also offers you a single editing timeline to edit videos. You can install it from your Ubuntu software centre or use the following command:

sudo apt update
sudo add-apt-repository ppa:Stebbins/handbrake-releases
sudo apt install handbrake-gtk handbrake-cli

For removing the package, you can use the below command:

sudo apt remove handbrake-gtk handbrake-cli
sudo apt autoremove

Vidcutter, as the name suggests, is a powerful video trimmer. It includes converting your video to any file format. You can not only cut videos, but rather you can also join two videos using this software. One of the best features is you can cut a large clip and upload it on your social media and video streaming platform.
Installation is quite easy in Ubuntu. You can install it directly from the Ubuntu Software Centre, or can also use the terminal window and enter the following command:

sudo add-apt-repository ppa:ozmartian/apps


sudo apt install qml-module-qtmultimedia vidcutter

It is a more powerful video cutting and editing platform. The performance that you will get in this editing software is quite robust compared to all other editing software. There are some great new updates that you can find to offer you professional editing. It also helps you to translate the video subtitles while editing. It is a great feature to explore.
Apart from that, it also supports several types of audio formats. This helps you add any type of audio file you want. Bugs come fixed to offer you seamless use. Users can install it from the Ubuntu software centre. Apart from that, you can also use the following commands to install it:

sudo add-apt-repository ppa:teejee2008/ppa

Frequently Asked Questions (FAQs)
What is the most suitable video editing software for Ubuntu?
All the above ten software that you witness in this article are shortlisted for their efficiency. They offer you a great editing interface. However, some of the most indispensable names are KdenLive Video editor, PiTiVi, OBS studio, Shotcut, Open Shot video editor, Cinelerra, and many more.
How do I download video editing software in Ubuntu?
If you want to download any certain video editing software on your Ubuntu, you can always find them in the Ubuntu software centre. Besides, you can also use the command-line approach for installing Ubuntu.
Is Kinemaster available for Ubuntu?
No! Kinemaster is not available for Ubuntu. However, you can use the Android emulators to install it to your system and use it.
Is Ubuntu good for video editing?
Ubuntu is undoubtedly one of the best-operating systems with a large number of users. It is a great operating system to attain several professional objectives like editing, development, and many more. Besides, good video editing always relies on the efficiency of the video editing software.
Which video editing software do YouTubers use?
YouTubers use several video editing software from the above listed. Kdenlive, PitiVi, and OBS studio are some of the preeminent names that every YouTuber uses in Ubuntu operating systems.
Is Openshot a video editing platform for Ubuntu?
Yes! Openshot is a reliable video editing software that comes with remarkable features. It is a cross-platform software and reminds you about the Windows movie maker tool. Several filters, effects, and musical track-adding options can make your video more interesting.
Which video editing software should I use?
Not all video editing software comes Ubuntu compatible. However, the one you choose for your Ubuntu must offer you what you need. KdenLive is a great video editing software that you should use for your video editing.
Conclusion
These are reviews about the top 10 video editing software you must rely on. All these video editing software no doubt provides you with competitive features and ease in editing videos. now that you know the best ten, you can accomplish professional video editing.
If you know any more popular video editing software, you can also know the reader by mentioning it in the comment section. Share the article maximum with other users who want to know about the best ten video editing software for Ubuntu.