edX is the trusted platform founded by Harvard and MIT for education and learning. edX is used by more than 20 million learners, the majority of top-ranked universities in the world, and industry-leading companies.
edX is a nonprofit organization and it's transforming education worldwide by removing the barrier of cost, distance, and accessibility thus providing high-quality education to every student across the globe.
The University of Texas at Austin recently launched their Online Master of Science in Computer Science degree program on edX. This program is fully online and may be completed in 1.5-3 years.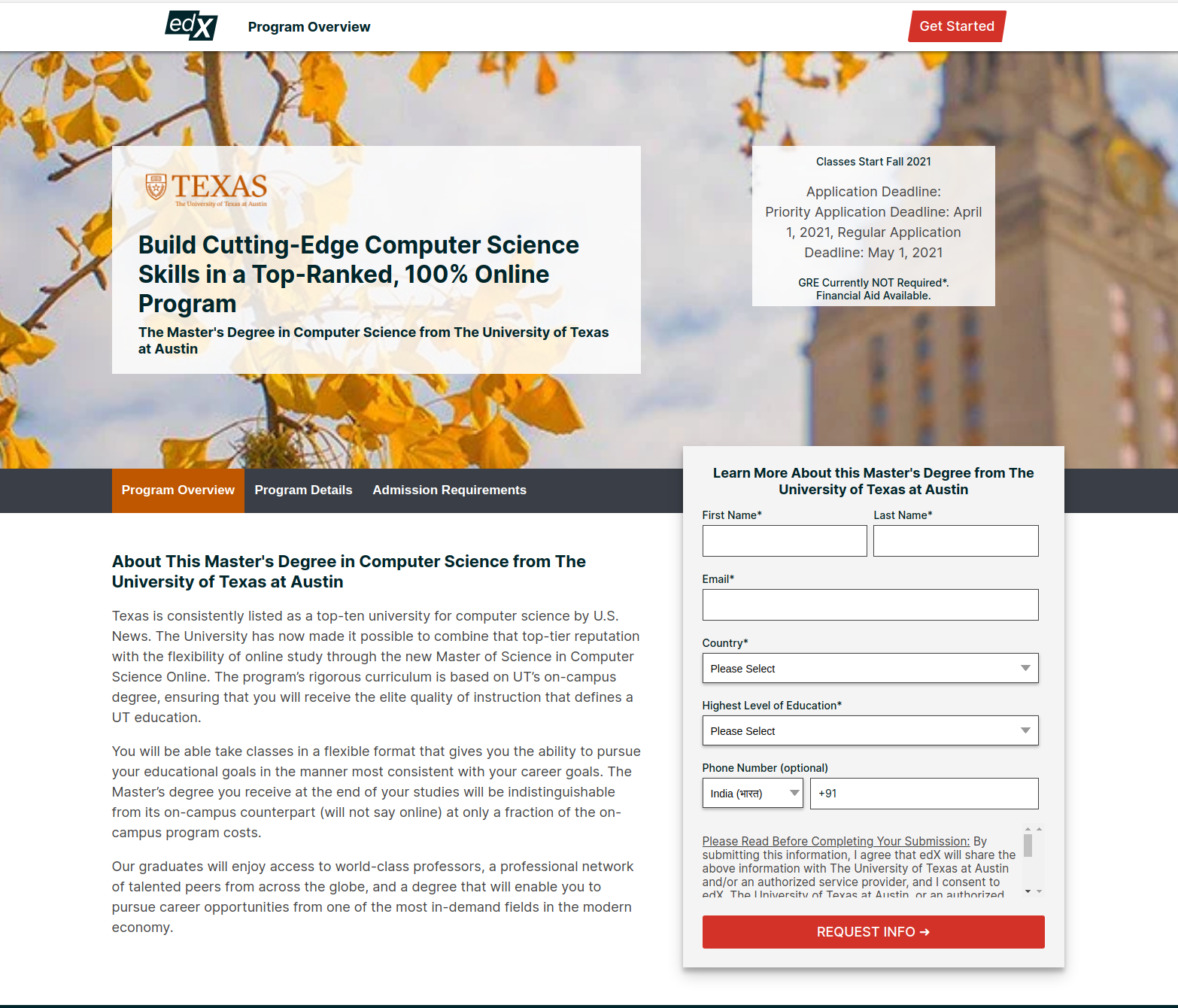 You can check out the full detail of the degree program in the link given below.
Check out the MSCS from UT Austin on the edX program page.
This course consists of the following curriculum.
This is a 30-hour program with 9 hours of required courses and 21 hours of electives.
The class covers Machine learning, reinforcement learning, linear algebra.
The class also covers advanced operating system, parallel systems.
The class also includes computer science algorithm fundamentals.
As of writing this article, GRE scores are currently NOT required to apply to the program.
This is a good opportunity for the working professionals and students who want to pursue earning their master's degree from a reputable university while balancing their professional obligations and having the ability to learn from their own homes.
So what are you waiting for? Head over to the program page to learn more about the master's degree program.