Staying up to date with the latest news can be difficult in our fast-paced world. But with the help of news aggregator apps, you can easily access a variety of news sources in one convenient place. Whether you are looking for the latest news on politics, sports, business, or entertainment, these Android news aggregator apps can help you quickly and easily stay informed. Read on to find out more about the top 24 news aggregator apps for Android and see which one is right for you.
Review of 24 best news aggregator apps for Android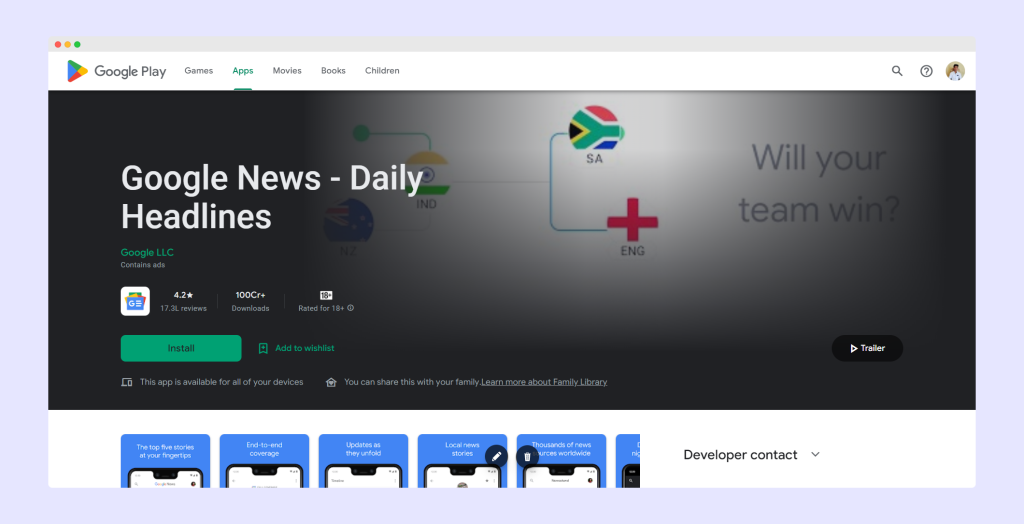 Google News is an outstanding news aggregator app that provides users with the latest news from around the world. It offers comprehensive coverage of all types of news, including national, international, sports, crime, entertainment, and more. It has an automated recommendation system that helps users find the news they are most interested in.
Additionally, it is incredibly fast at delivering local news. With its intuitive user interface and robust features, Google News is the ideal choice for anyone looking for a comprehensive news app.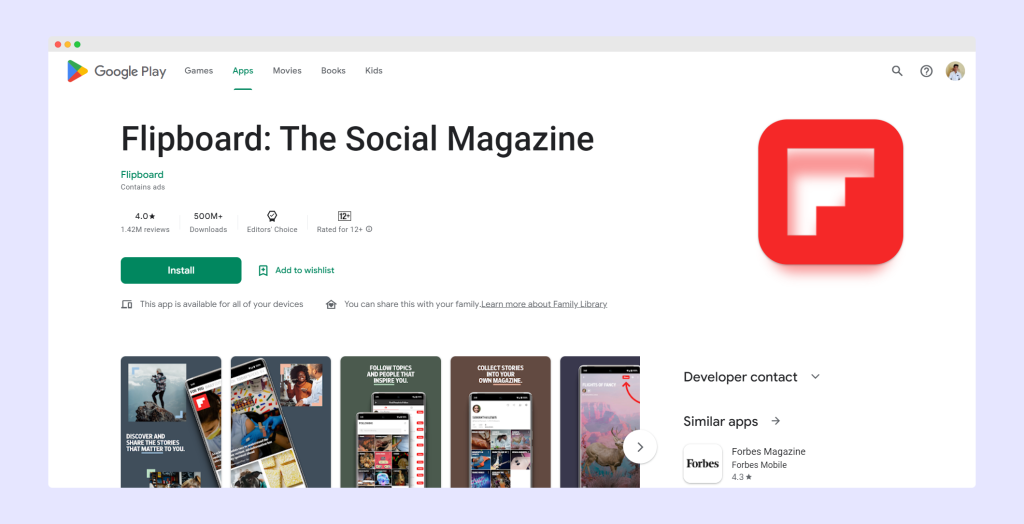 It is a modern-day news aggregator app that is prevalent after Google News. Users love this platform for its fascinating way of presenting news. The interface is also quite aesthetically enhancing. It collects the news and affairs from the most trusted local and international daily newspapers.
It also brings you several fascinating columns from several magazines. Users who love to read magazines can get it here and also customize it. It offers you the top daily news feed seamlessly without failing. The news on this platform gets updated automatically at the desired time. Different segments that you will get on this platform are sports, politics, lifestyle, entertainment, crime, and many more.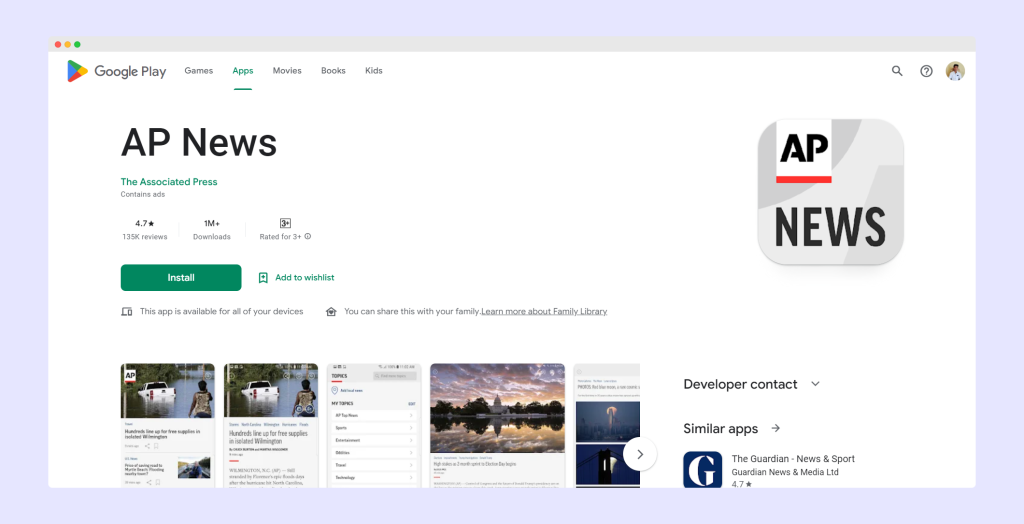 Users who want advanced news Aggregator apps can rely on this app. It is a news aggregating app that delivers you breaking news immediately live. It gathers the most recent news and stories from several sources and platforms. All the news gets updated, and users get refreshed content every time they access this app.
We also find a positive browsing experience in this app. Despite that, this app offers you news in two different languages. It includes Spanish and English. There are massive news outlets so that readers can read all news comfortably. AP News also has a photo gallery to tell you stories with images. Moreover, it is a user-friendly news aggregating app to use.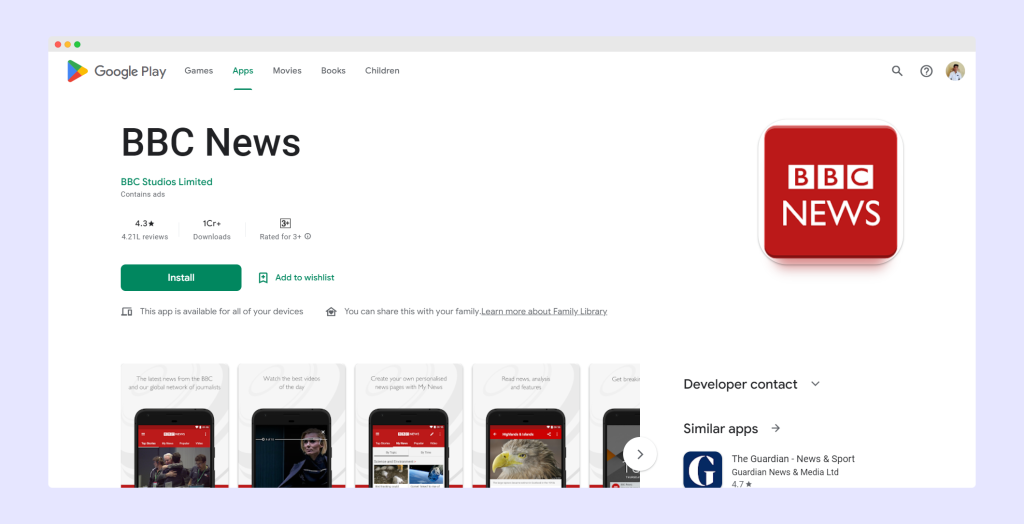 BBC is one of the most trustworthy news publishing apps on the globe. It has its new broadcasting TV channels as well. BBC news app also comes as one of the most traditional news aggregating apps. BBC News app is enticing to users. It offers you all the latest news all day to keep you engaged.
Users can fetch the news as if they get it on a television broadcast. BBC news app also sends users notifications whenever there is breaking news. Users interface is customizable by the users. In the app, users can also attain the BBC radio easily. The app, in short, is a full-on entertainment platform offering you photos, audio, videos, and galleries to enjoy.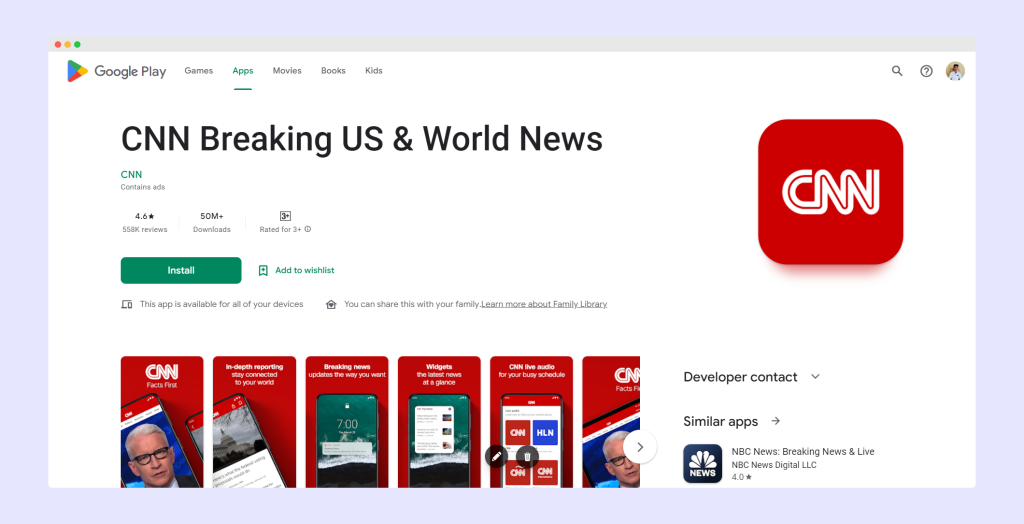 CNN is another popular news broadcasting TV channel offering news for more than several decades. CNN news can be your ideal news aggregating platform, as it includes all the potential features you need. Using this app, you can view content from any part of the globe. The content types that you will get are diverse, covering several stories worldwide.
The most compelling feature of this app is you will get instant notifications of breaking news and what's happening around you. You can follow every story by clicking on the stories. The app is more than just a news aggregating platform. Users can attain several videos and can also enjoy live CNN news shows like TV. Users can also enjoy some award-winning movies.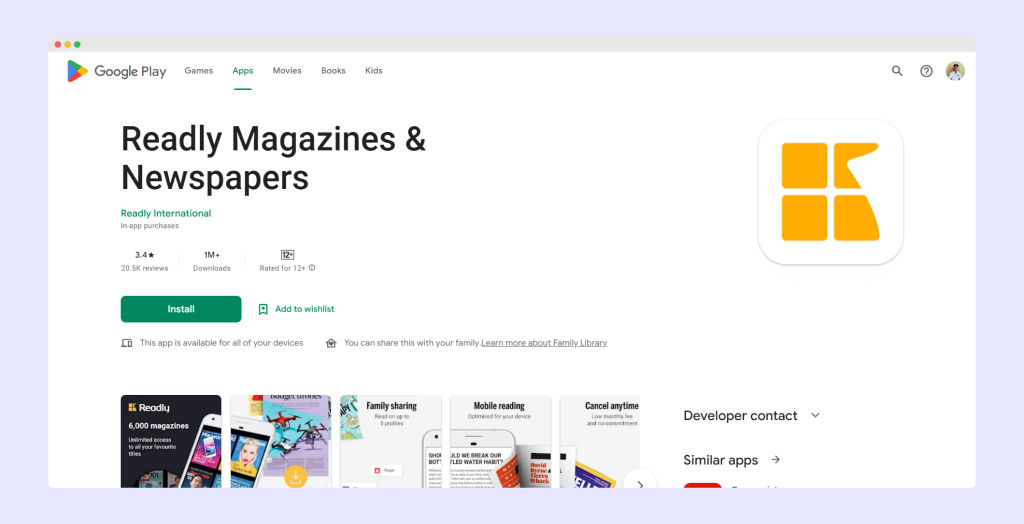 Readly is a news aggregator app that lets you access thousands of virtual newspapers and magazines. It is like a library where you can find collections of newspapers and magazines at just one tap. It brings you the news from the most recent topics and also offers you breaking news in real time.
There are over 4000 magazines and several other media that you can browse to stay updated on lifestyle, fashion, and current affairs. It also covers several news genres: politics, sports, entertainment, nation, and international. A unique smart search option lets users search any news with an AI-based autofill option. Users can also bookmark and share news on social media. Offline reading, apart from that, is also a remarkable feature of Readly.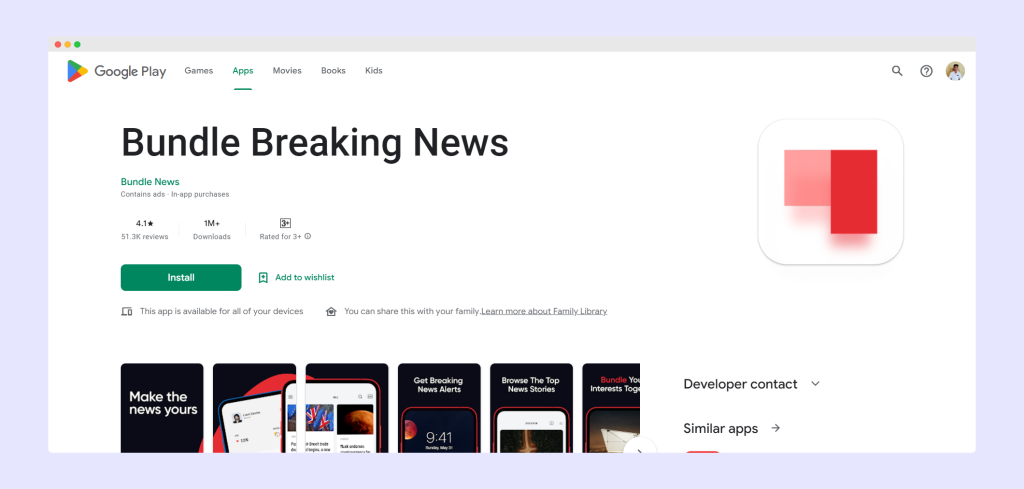 Bundle breaking news is a news aggregator app that is a storehouse of news from several different sources. It is an app to find all the latest, breaking, and old news. The app is quite competitive as it shows you transparent and unbiased news without any judgment. You can also form your opinions after reading the news from this platform.
There are collections of over 10,000 news outlets that bring you fresh news every day. It also projects you the news and events about any particular issue. Users can turn on the notification to get all the breaking news in real time. With reader mode, you can attain easy reading without straining your eyes. All the news comes categorized in the form of the genre.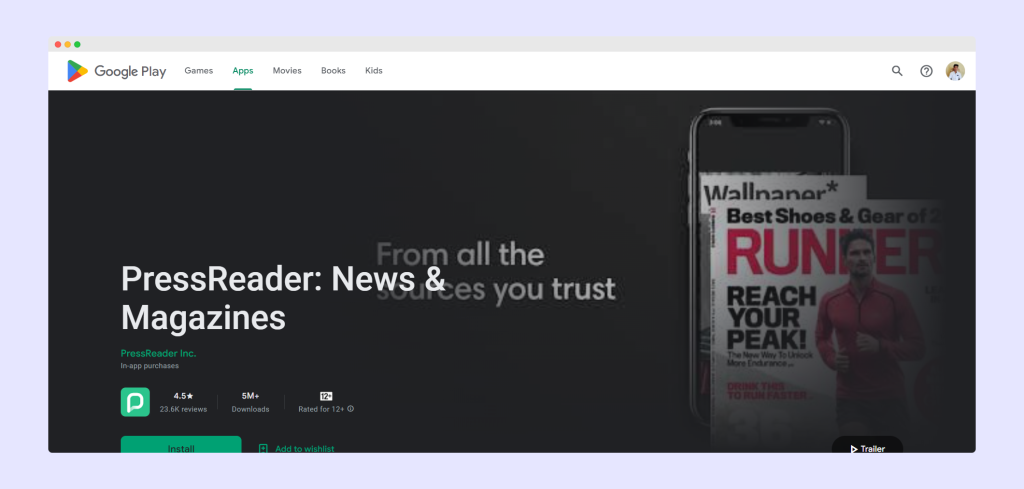 It is an app that offers you exclusive access to all the latest news and magazines from all over the globe. Users quite well get connected with the stories with their comprehensive explanations. The most intriguing feature of this platform is users can read news from anywhere without connectivity.
An offline reading mode allows readers to read articles and news by saving them. You can also set the auto-download feature to download fresh news automatically. You can also create your own channel on this platform to deliver news as a source. There are different genres to cover, including fitness, health, lifestyle, politics, entertainment, and many more.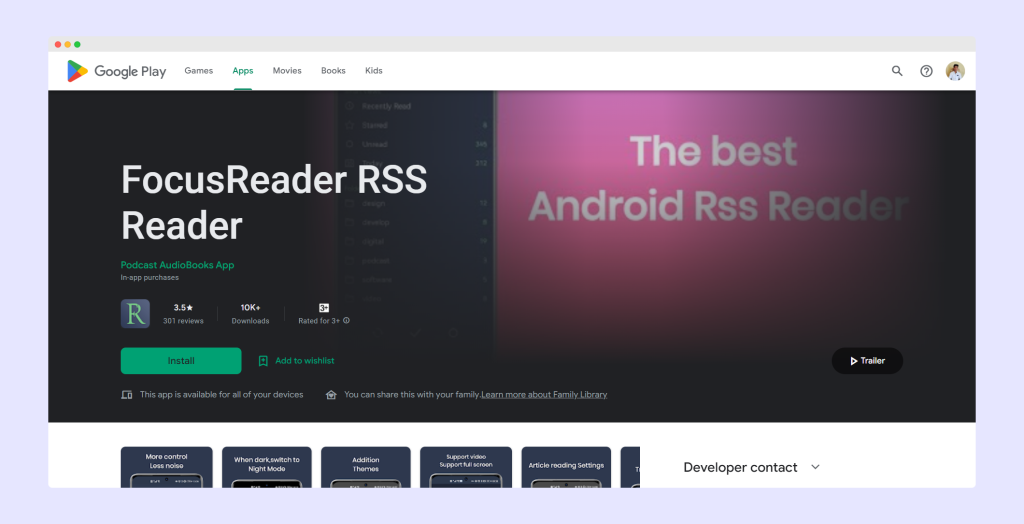 It is a clean news aggregator app that comes without any annoying ads. The interface is beautiful and engages readers. There are several other features to entice users as well. The primary feature is it supports several other mainstream news aggregator apps on this list.
It includes Feedly, Inoreader, and many more. Users using this app can attain a full-screen reading experience with several other impressive reading features. Users can customize the reading layout for comfortable reading without having pressure on the eyes. The podcasting feature is one more supporting feature that helps you listen to all news.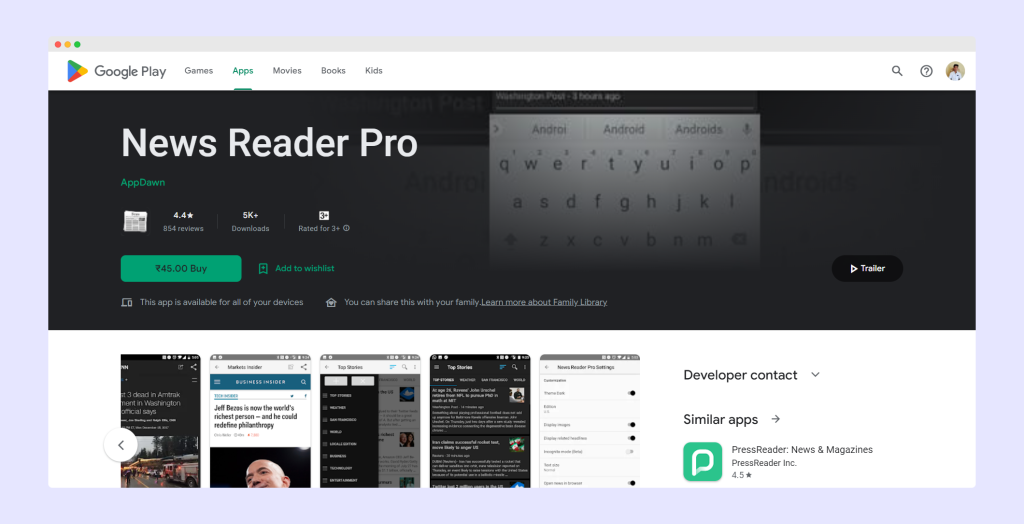 The News Reader Pro is another News Aggregator app that offers you news but not for free. It is a paid app that costs you $45 for offering news. You can browse the top stories around the globe using this app; there are different sections on this platform. It includes top stories, most read, national, technology, business, sports, science, health, lifestyle, and local news.
You can also incorporate this app into your home screen as a widget and access news on the home screen; you can also use a filter to find news from different sources. For sensitive eyes, readers here can achieve dark mode and comfort reading.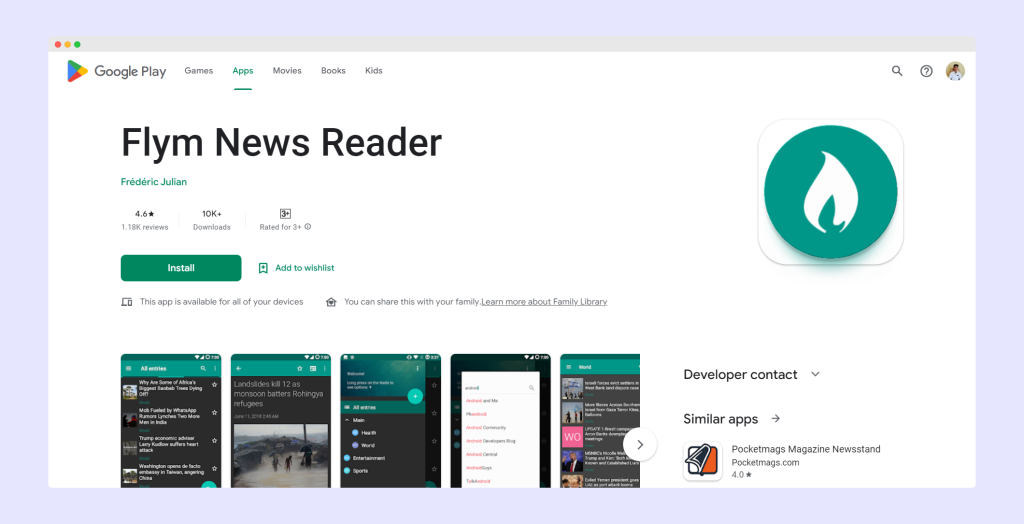 Fly News Reader is the perfect app for anyone who wants to stay up-to-date with the latest news. With its modern and user-friendly interface, the app is completely free and open-source, making it easy to access news from different sources.
It also provides an offline reading mode, a smart search option with auto-fill, and tracks your favorites to tailor recommendations based on your interests. With Fly News Reader, you can stay informed and connected with the world without spending a dime.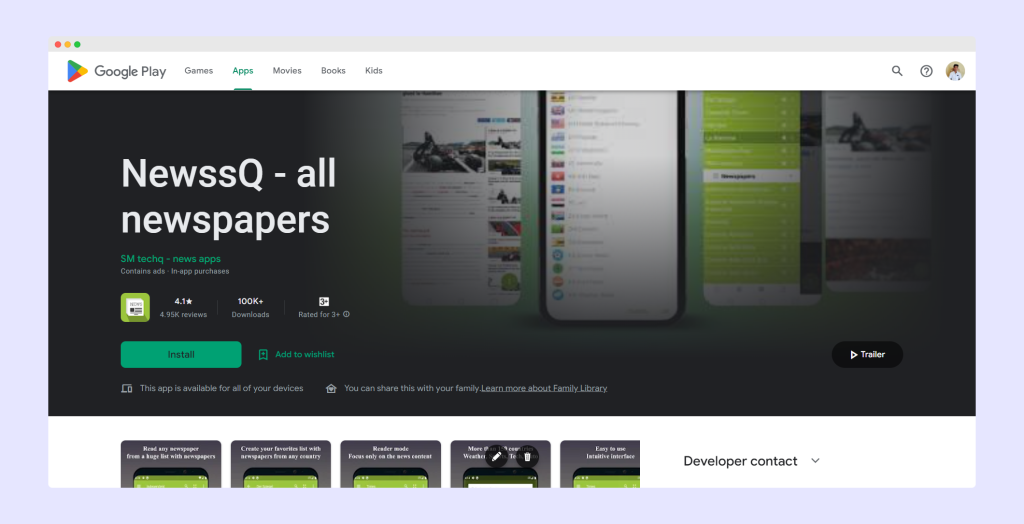 Stay up-to-date with the latest news from around the world with this convenient news aggregator app. It collects news from over 6000 sources, spanning 150 nations, giving you access to the most comprehensive news coverage. With its user-friendly interface, you can easily search for news topics and access the read mode to read the news without any irrelevant information.
The app also allows you to save the news for offline reading, and share news to your social media networks. Get the latest news and stay informed with this news aggregator app.
Feedly is an exciting news aggregating app that includes several features to entice users. It also offers a plethora of useful features to users. There are many topics and fields that Feedly covers. It includes politics, sports, daily news, crime, entertainment, and many more. There is a wide range of layout options that you can find; it includes portrait, landscape, minimized, and many more options.
There is an interesting filter option. It allows you to filter all the unwanted news and topics. In Feedly, you can see several sections for blogs, articles, and other published editorials. The interesting thing is you can also customize them. Users who want to access the articles without an internet connection can download the articles and save them in the cloud storage that this platform offers you.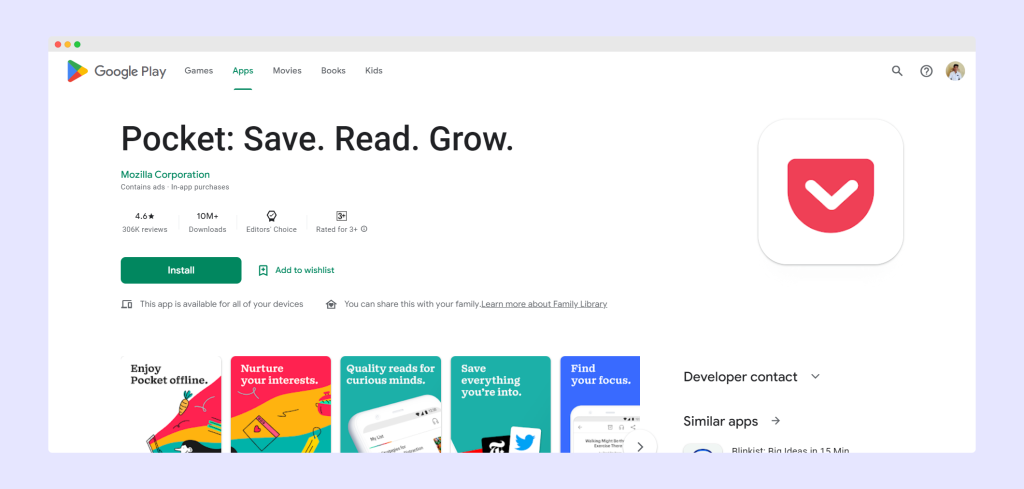 Pocket is an amazing news aggregator app that makes it easier than ever to keep up with the latest news and stories. It allows you to save articles and stories for offline reading, and even to bookmark parts of stories for later.
With its smart recommendation feature, Pocket will provide you with personalized news and publications based on your reading history.
It also has an auto backup option that keeps all your data in the cloud and an advanced search feature that completes your query with a suggestion. Pocket even has a listening feature, so you can listen to news you don't want to read.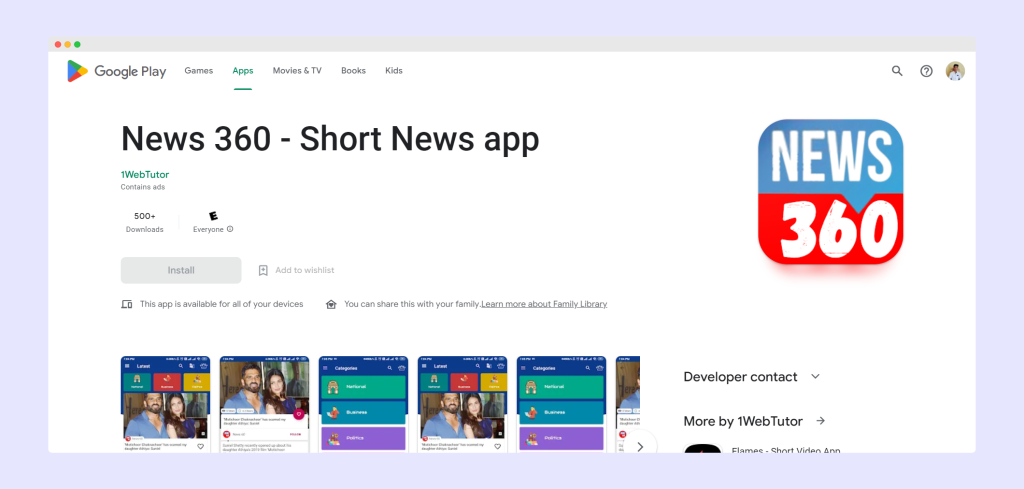 It is an enticing and attractive news aggregating app that most Android users will like. It is a decent app that is prevalent for offering authentic and quality news content to readers. There is a plethora of news from all the fields. It covers sports, entertainment, politics, and every other topic you get interested in.
The easy sharing option allows users to share the news on social media platforms. It is also compatible with smart gadgets like smartwatch apps; this will offer news on your smartwatch screen. Users can read the headlines or follow the exclusive stories with just one tap. A smart feature even allows users to listen to the news without even opening the app.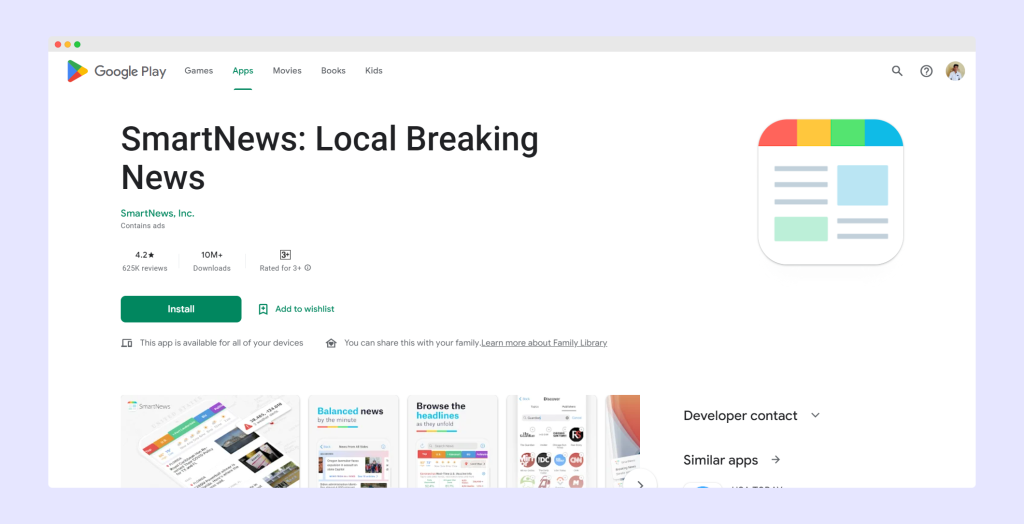 It is a largely used Android news aggregating app with several impressive features. In the recent age, you will get all features that you anticipate in Smart News. Smart news gathers all the breaking and top news from the corners. Users can read every story and share their opinions; it engages several users to debate about any ongoing circumstance.
You can also discover the most delinquent news about health in this app. Users can also vote for any sort of popular event. Apart from just news, users can access several things. It includes memes, viral clips, and many more. It is an app that can also help you pass your spare time.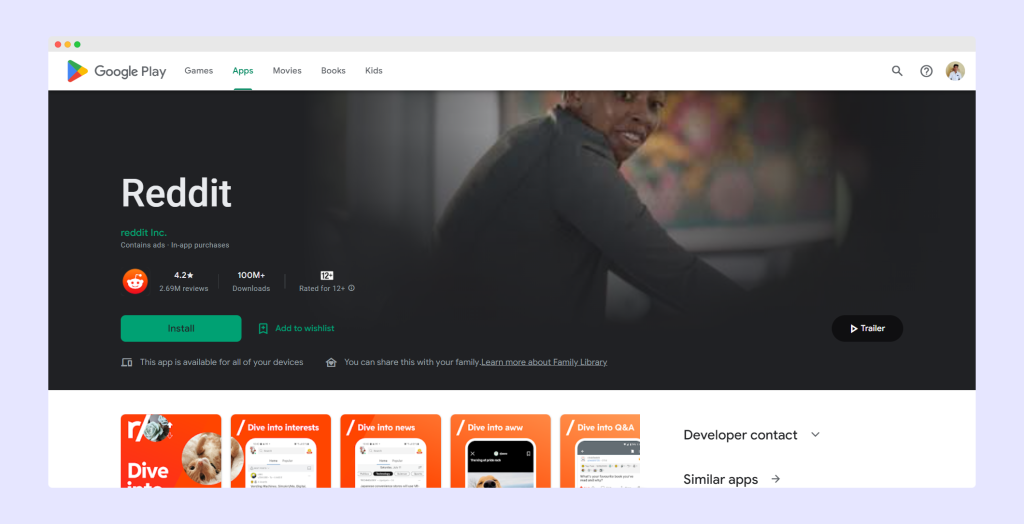 Reddit is an app that most users would have heard about. It is for global users and also updates global news to the users. In this app, you won't attain all the news on trending topics that are happening around the globe. As the former app, users can also share their opinions by commenting on any news.
Reddit is an overall entertainment that is popular for its content. You will get viral memes, funny videos, and trending videos in the content. Users can enjoy reading personalized feeds based on their interests. There are groups with whom you can join and debate about any topic. This helps you stay prepared for any competitive news. The content stream is similar to the interface of social media platforms; you will get the news until your scroll down.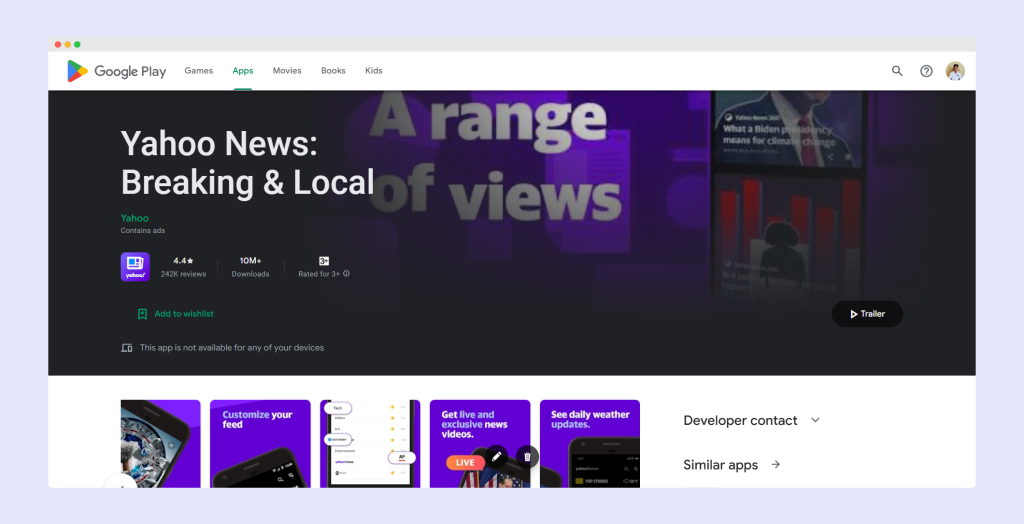 Stay informed and up-to-date with the latest news and breaking stories with the Yahoo News app. This news aggregator app refreshes its content twice a day with fresh news and breaking news and offers alerts for any breaking news that users should not miss.
Besides news, the app also provides viral and trending videos about various stories. Yahoo News is known for delivering unbiased news, and with its detailed political coverage and podcasts, users can gain a comprehensive understanding of the news. The user interface is simple and user-friendly, so even beginners can enjoy navigating the app. Stay informed and up-to-date with the news of the day with Yahoo News.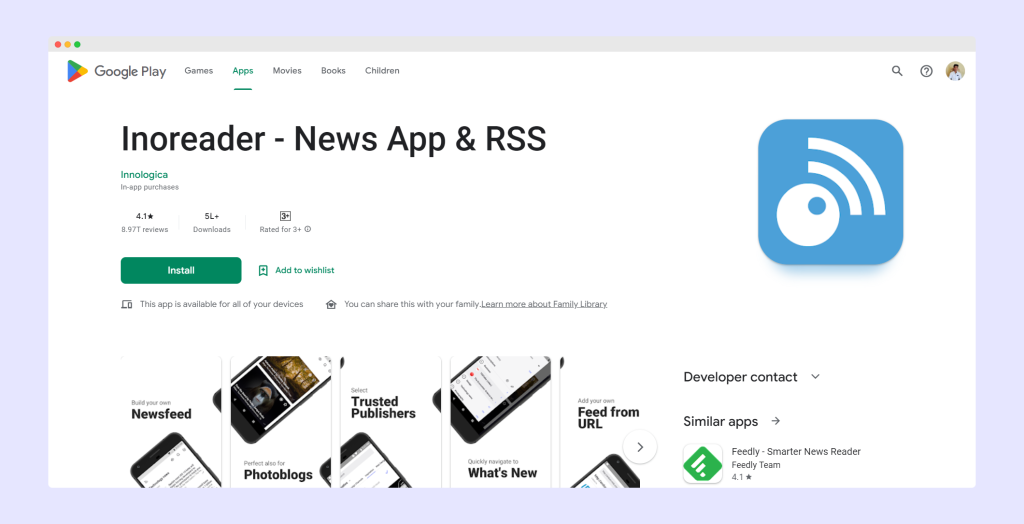 Inoreader is a powerful news aggregator app that brings you the latest news and articles from around the world. With its extensive range of news feeds and instant alerts, Inoreader keeps you up-to-date on the most current events and topics.
The app offers both day and night modes, cloud storage, and social media sharing capabilities, giving users a seamless and convenient reading experience. Whether you're looking for breaking news or top stories, Inoreader has you covered.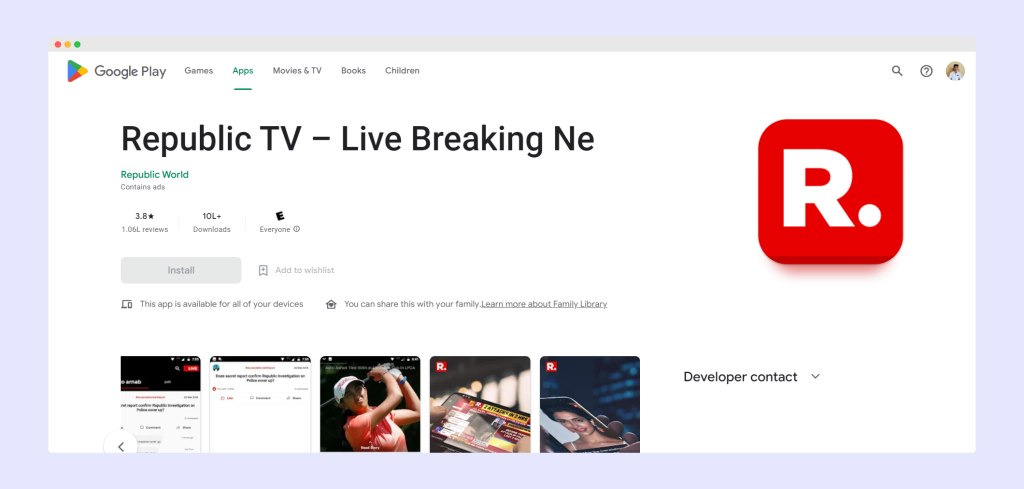 It is an open-source Android news aggregating app that delivers users with all the top breaking news and the latest updates from around the globe. It fetches all essential updates from trusted sources to present you with what you need. You can get daily trending news covering several fields, including national, international, politics, entertainment, sports, and other updated news.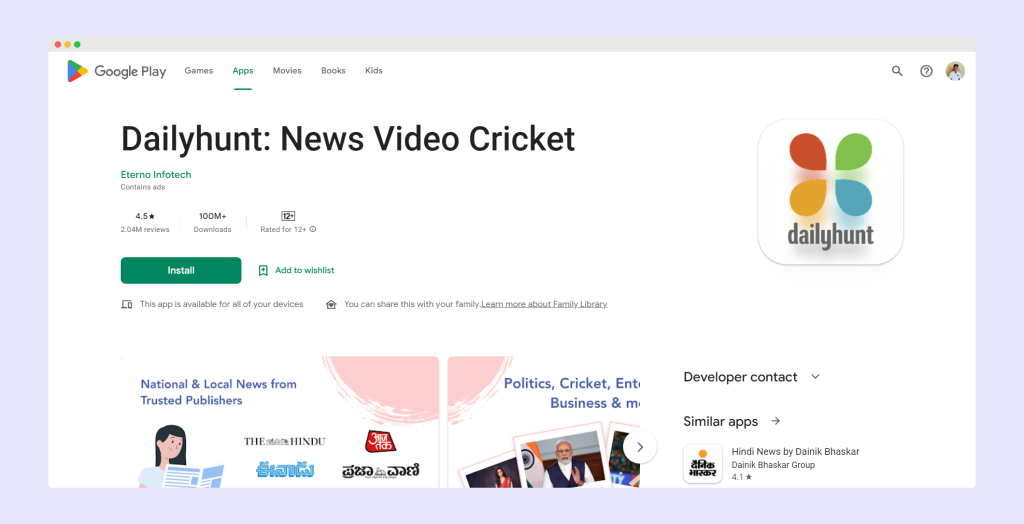 Dailyhunt has been in the domain for quite a long time. It brings you news and the latest trending videos about any subject. It is a platform where you can obtain a multi-national news feed every minute you open the app. There are also videos on favorite shows and trending stories that users can explore in this app.
Users in India can also enjoy most TV channels, Cricket, football, and other sports in this remarkable app. It supports an extensive range of languages that users can use to browse content. Many users trust Daily Hunt for offering the most unbiased news to all users. Daily Hunt also has a unique and intuitive interface.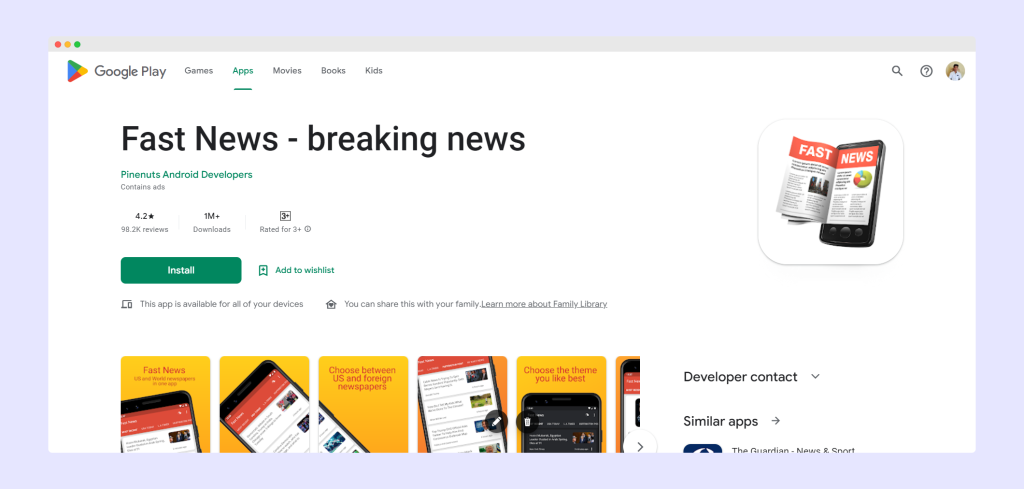 As the name depicts its stories, it brings you the news and all the latest updates within no time. There is a wide range of genres that the platform covers. It includes entertainment, sports, international, national, crime, and politics; All the breaking news gets displayed on the platform's front page. Users can easily swipe the most recent topics.
Apart from that, reading the news here is also much more comfortable. It has a reader-friendly mode that offers less strain to your eyes. The contents from RSS feeds, and the public is also available in this app. Fast News offers you major news from nations like the USA, UK, Australia, Canada, Korea, etc. This app is also light in weight and consumes lesser mobile data.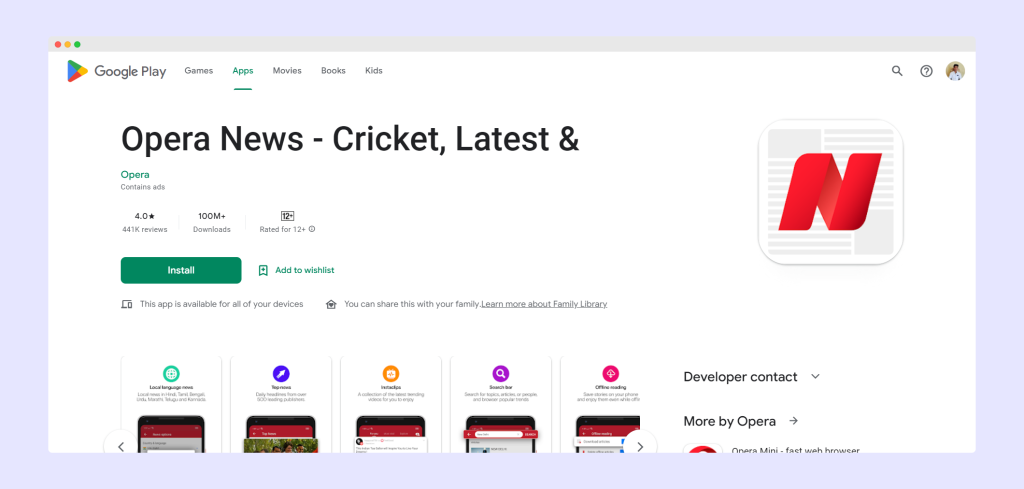 This app is famous for being one of the most supportive Android apps for all Android users. Here supportive implies offering an easy-to-use user interface. From kids to adults, everyone can use this app easily. You can swipe through the stories to find out the latest update.
Searching for any news based on any topic is also easy. Along with news, users also get cricket and football live updates. Opera news judges your search interest and recommends news that will best suit you. An offline reading mode allows users to read after saving any article.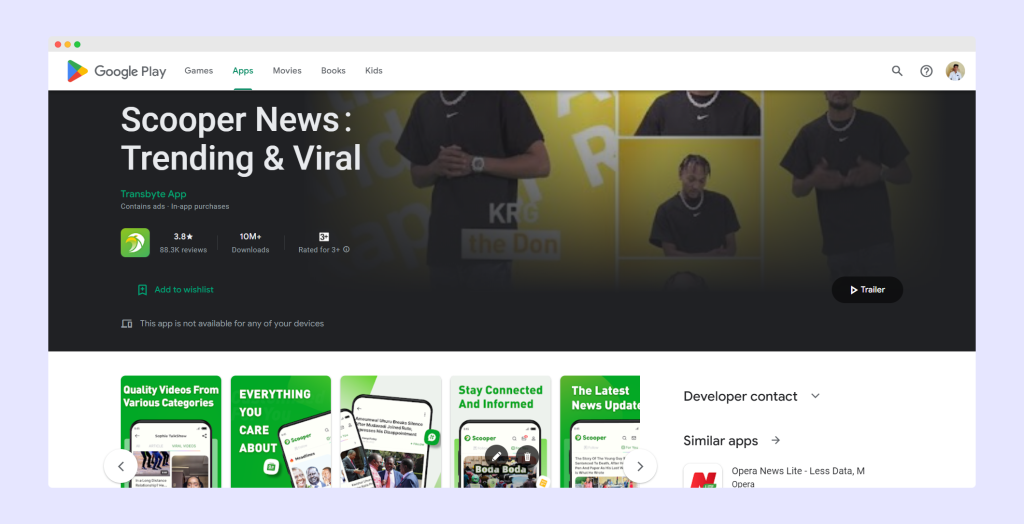 It is another news aggregating app that is known for offering you news from around the globe. Scooper news offers you access to news from every genre. Whether it is sports, entertainment, politics, or any other topic, you can find what you want. In Scooper, you can also find magazines and updates easily.
One of the most compelling features of this app is it doesn't matter whether you have an internet connection or not; you can save publishing to read it later. All the content here is Wely granted content. That implies; all contents are safe to browse. Apart from that, users can also enjoy trending videos in recent times. Scooper is a great app to access all the latest news free of cost.
Frequently Asked Questions (FAQs)
What is the best News Aggregator app for Android?
All the apps you see above in the list are trending apps as news aggregators on the Play store. However, the most downloaded apps are Google News, Flipboard, AP news, BBC News app, and CNN news.
Is Google News an aggregator app for Android users?
Yes! Google News is a news aggregator app developed by Google. It offers you an endless arrangement of links showing you the most recent news around the platform. The design of the app offers you a seamless user experience.
What is a reliable and free news app?
All the apps in this list are free news apps. The top tier names would include BBC news app, CNN News, Feedly, Pocket, News360, Smart News, and many more.
What is Feedly?
Feedly is a News Aggregator from RSS feeds. It empowers the user to accomplish news and other content from several sites. Users can also arrange and organize them as per their convenience.
Are news Aggregator platforms legal?
Yes! The news aggregator platforms are completely legal. As per the US laws, these platforms accumulate news from those platforms where copyright is impossible.
How can I set up alerts for Google News?
You need to visit Google alerts and enter any topic you wish to get alert about at the top of the box. Then you will attain an alert about the same.
How can I install the News Aggregator app on my smartphone?
Installing any news Aggregator app is easy. You can just browse the Play store and find the desired news aggregator app that you want to install. Click on the install option and the app will start downloading and installing to your smartphone.
Conclusion
In conclusion, these are the reviews about the top 25 best News aggregator apps for Android. Now that you know the top 25 apps, you can choose the one that meets your requirements. However, make sure you install an app that is lightweight and doesn't impact your smartphone.
If you have any other suggestions for the news aggregator app, you can let the reader know about it in the comment section.