Are you in search of the best free Linux games for your Linux system? If yes, you are at the right place to explore the fascinating Linux games. Linux operating system has a different fan base. People love using Linux operating systems for their flexibility and security options.
Besides that, Linux is also an operating system that always accommodates free gaming capability to its users. They are not only free but also offer you an immersive playing experience.
Top 25 free Linux games you must try
This article offers 25 top Linux games with lifetime accessibility and immersive experience. Keep browsing the complete column to find the most top-of-the-line games.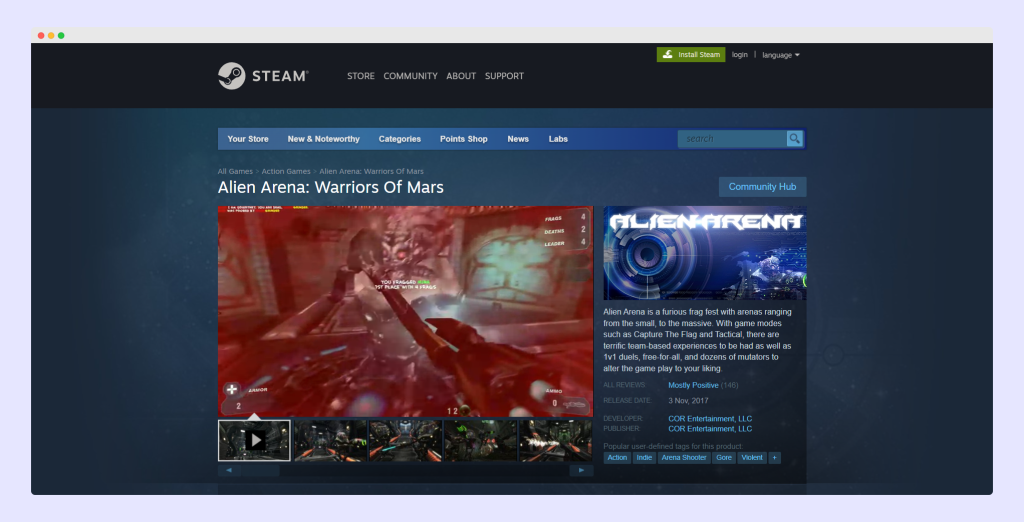 This is a shooting game that fascinates most of its players. It is full of action to offer you an immersive playing experience. You can find several thrilling stages that demand intellectual gameplay to defeat your rivals in the game. Your main rivals would be aliens. You have to combat them to access control of your planet.
The graphics of this game are decent. It offers tough competition to its rivals. The game setup takes you to an adventurous environment. You will feel as if you are on Mars. It is both a single and multiplayer game. So, users can play it in the team as well. Apart from that, this game has a dark theme you might not like.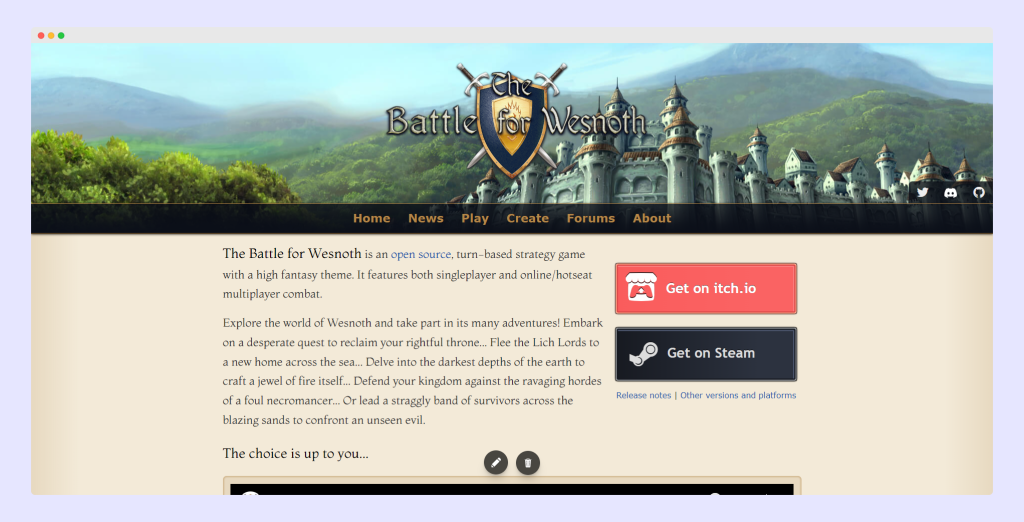 Battle of Wesnoth is a game that maximum users will love to play. The most exciting part of this game is that it is a strategy-based game. You have to use several strategies to defeat your opponents in a battle. It comes with a single-player gameplay mode and a multiple-player gameplay mode. You can turn the game with just one strategy.
Battle of Wesnoth is also a game that users can play online and offline. So, despite being in a remote area also, you can enjoy playing this game. The gaming interface will offer you a map. Following the map, you can find several mysteries and treasures to proceed forward in the game.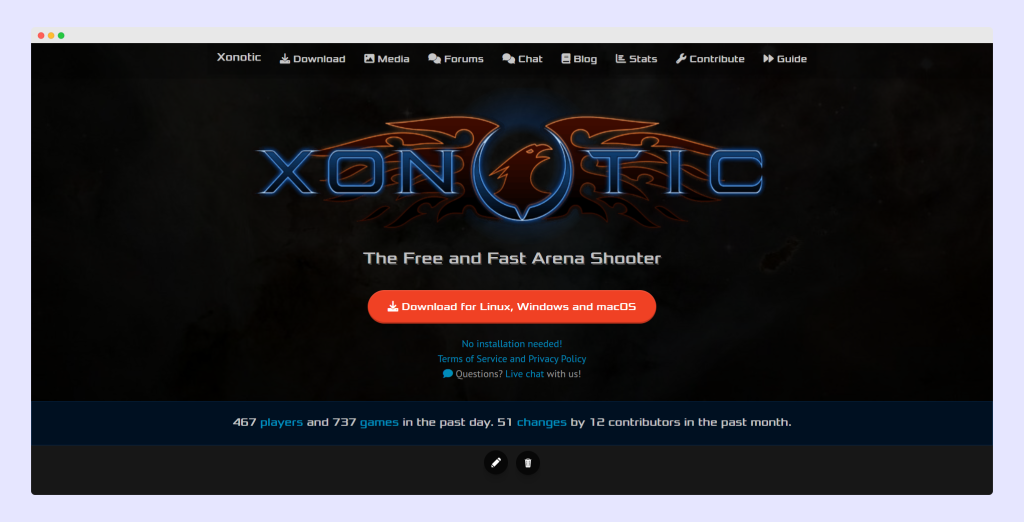 Xonotic is a game that has been one of the most popular games for Linux users since 2017. Almost all users love this game for its thrilling actions and stages. Xonotic is a shooting game where users have to kill targets using different types of ammunition. Besides, the ammunitions available in this game are quite advanced. You are going to love it for its amazing ammunition types. Players can enjoy this game both in single and multiplayer modes.
Apart from that, there is a plethora of playing modes. You can change the modes to find different settings. There is also a map that helps you locate your targets. You can reach out to them and shoot them with your advanced.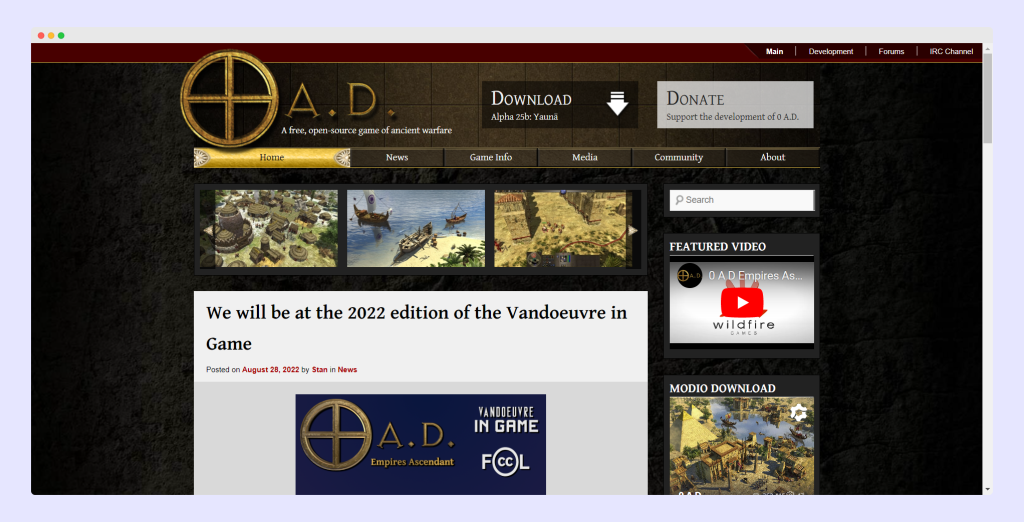 It is another finest game to try playing if you have a Linux operating system. The contents of this game come based on history. You must play as a tribe and protect your civilization from the different civilizations available. There are also emperors attacking you. But you have to lead your tribe and dominate all other civilizations; the game plot demands your decision-making skills and strategies.
You have to deploy different strategies to win against your rivals. Each civilization in this game is unique and different from the others. The game visuals are quite convincing and immerse you in the gameplay. However, this is only a single-player game. You can play this game to visit history.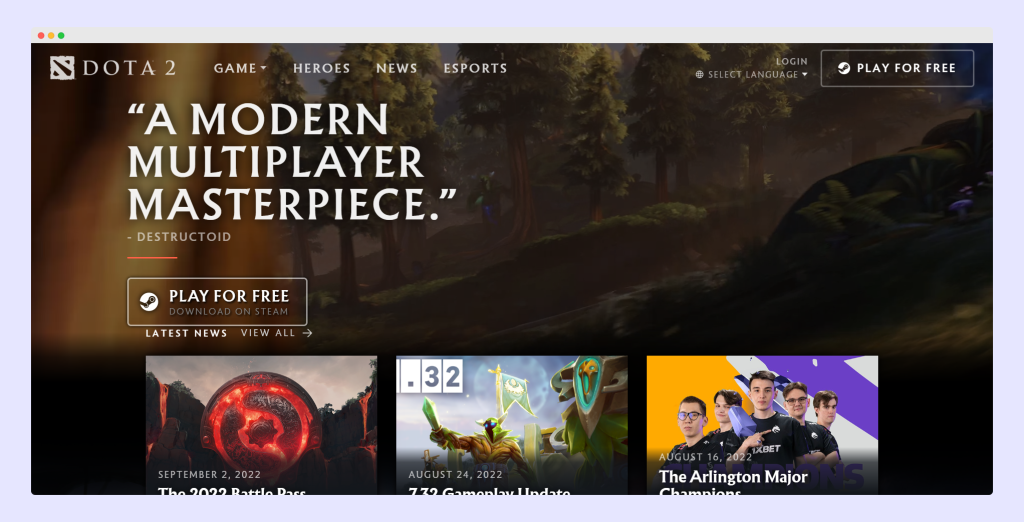 Dota 2 is a game for those players who love playing warcraft games. This free online game you can play any time if you have strong internet connectivity. Dota 2 is a game that is prevalent among players. More than 80,000 players play this game online. This quite says how much players love this game. 
When it comes to graphics and visuals, you will achieve decent graphics. This game doesn't quite demand any strategy to employ. You will only feel the adventure in this game. For playing this game, there is no system requirement needed. Any Linux operating system can access this game for free.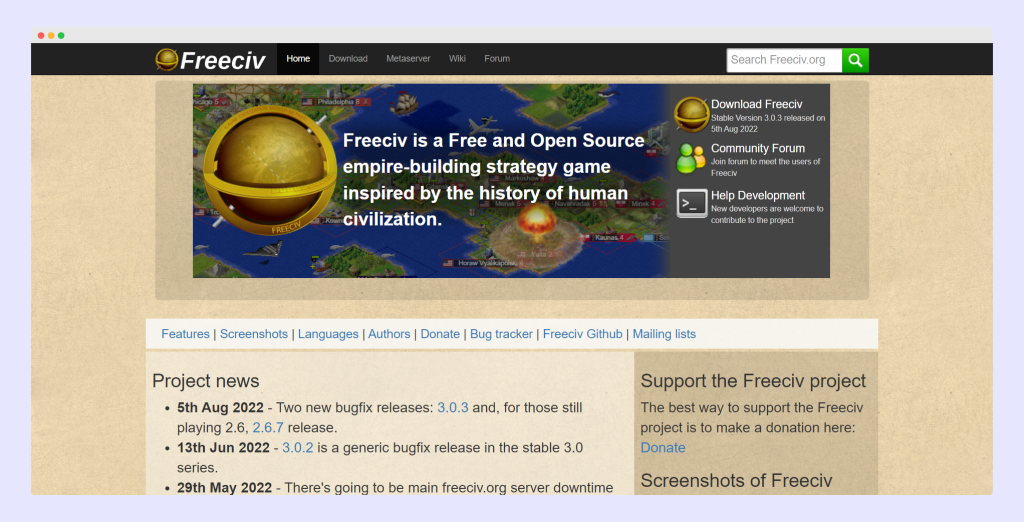 It is a one-of-a-kind game that has a completely different storyline. In this game, you will experience empire-creating strategy gameplay. You have to play this game in human civilization and defeat rivals. FreeCiv shows you the complete stage from the Stone Age to today. You have to play as a leader leading the civilization amongst several challenges.
The game can be great for kids at the learning stage, as they can learn about human civilization. It is a game that you can play all day long without getting bored. FreeCiv is also a single-player game only. You cannot play with your friends. If you wish to enjoy an empire-creating game, you can try this game for free.
True Combat: Elite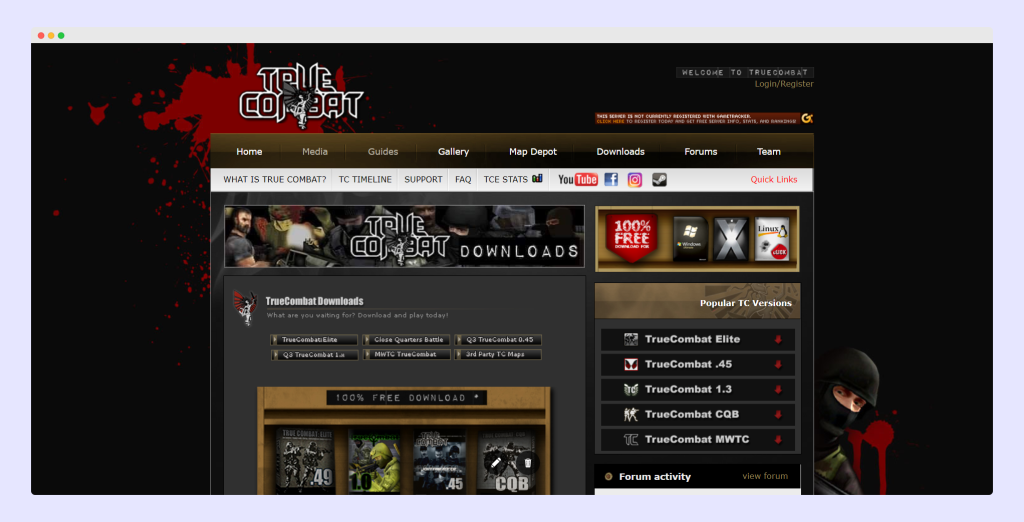 It is another shooting game that you can find on the list. This is, in fact, the best free Linux game. As the name says in the story, you must combat with full force. A single shooter operates the complete game. Users in this game will play as Wolfenstein. He is a top shooter. Your rivals would be international groups whom you have to defeat.
The storyline is based on the rivalry between two top international groups. Your users need to undergo military wars and defeat their opponents. Your objective would be to come out of the attack all alive. This is, again, a single-player game that you can play for free.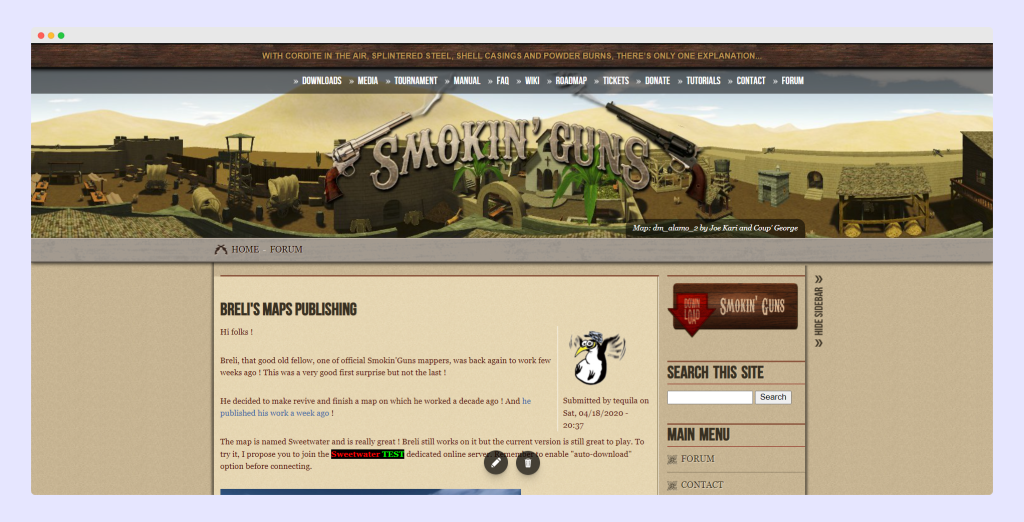 By the name itself, you may have predicted the game's storyline. It is a game that is half realistic and half imaginary. It is a one-person-based shooting game where you must shoot the target with the most advanced ammunition and guns. However, the storyline starts with the fact that you have been captured in Western culture. You will kill the targets inspired by it.
The setup of this game is also great and immerses you in it. Smokin gun is also a game you can play and enjoy anytime you want. It is an offline game.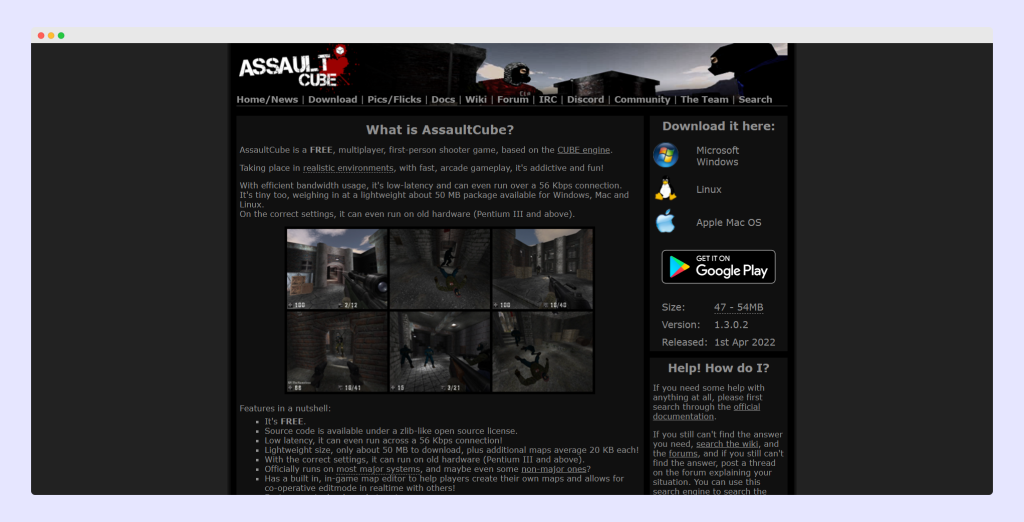 Assault cube is a multiplayer game you can enjoy playing on your Linux operating system. This is a free game with multiplayer playing support. The setup of the game revolves around the Cube engine. This is something that makes this game more realistic to play. Users will feel the thrill of the rapid movement of figures in this game.
There is an extensive range of ammunition that you can find for use in this game. The kinds of stuff you use in the game look quite real. Assault Cube is a great game you can play in your free time. It also doesn't demand many specifications in your system to render.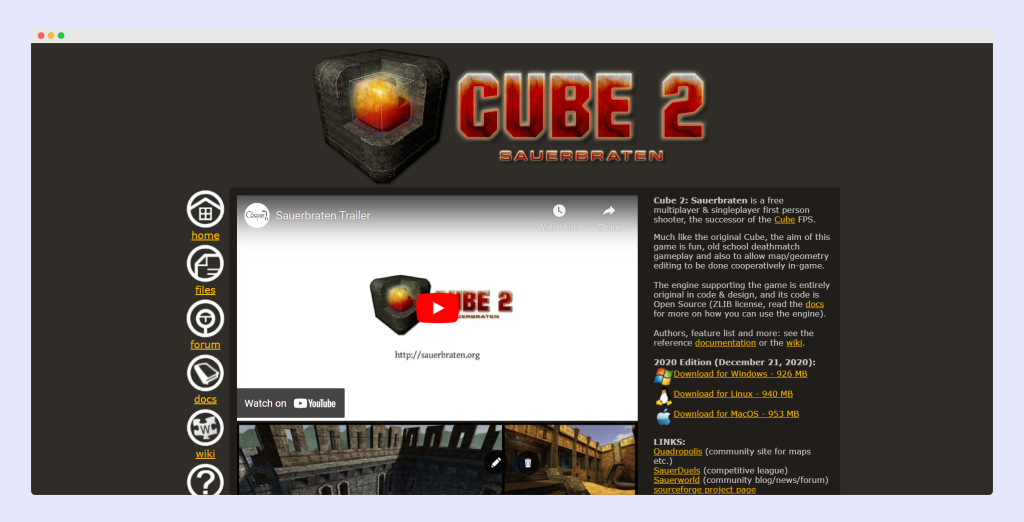 It is another single-player Linux game to enjoy in your Linux operating system. It is a game developed by Cube FPS games, and the cube engine is the theme behind the gameplay. Apart from that, an essential feature is that this game will deliver you map and geometrical features to locate yourself and your rivals. It is a game that users can thoroughly enjoy playing.
The action and theme of the game are also decent. Cube 2 also has minimal graphics requirements; this also helps it run in lower-end Linux systems. Cube 2 is a completely free-of-cost game. You can install it from reliable sources to play it offline.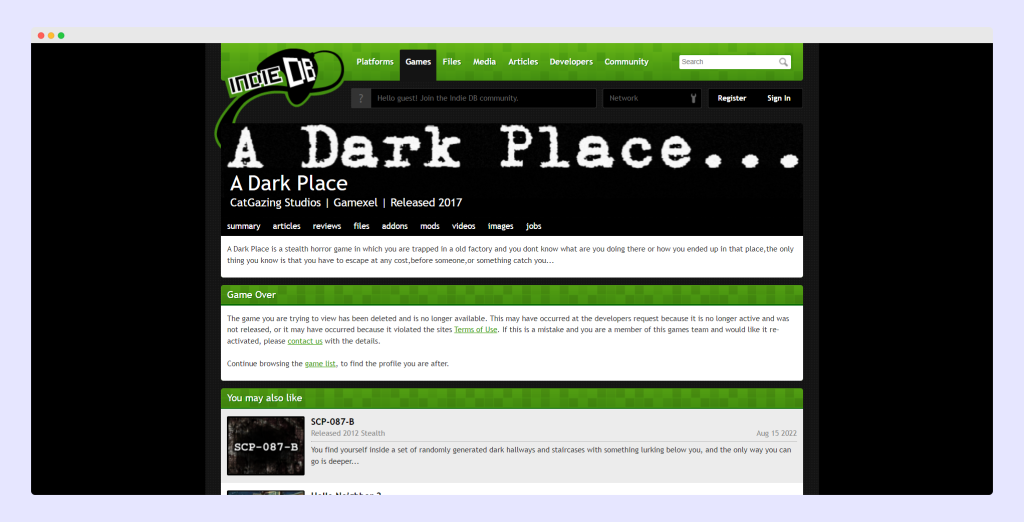 This is a free Linux game that is quite fascinating to play. As the game title says, you have to play this game around in a dark setup. But ultimately, this shooting game demands targeting hunting with advanced ammunition. The more you play and complete stages, the more advanced ammunition you can get. 
Users can also buy advanced ammunition from the game store to use in the game. Gaming enthusiasts consider it one of the best Linux to play. Users also can play this game offline and enjoy it in their spare time. The gaming interface is quite decent and also usable by beginners.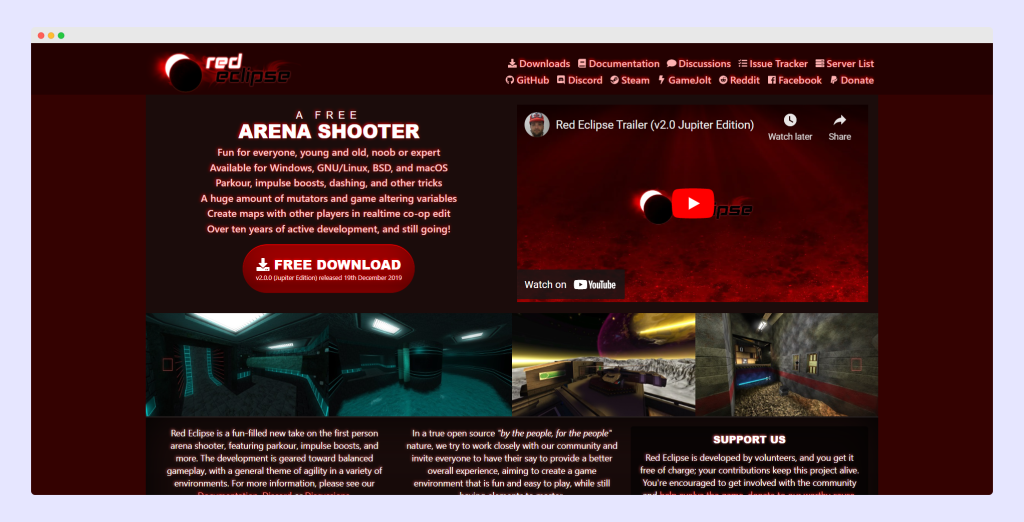 This is a Linux game that is quite prevalent in the gaming world. It comes developed in an open-source platform that makes it free to play and access. This contest is playable in both single-player and multiplayer modes. It is quite similar to that of the Cube 2 game. However, the control will always be in the hands of map makers. It is a thrilling and adventurous game to play.
The gaming interface is easy to access, and you can also find all the instructions about playing the game within. The gameplay is not much hard; playing it more than three times will make you a pro. Red eclipse is a combating game where multiple players can engage themselves in a one-on-one fight.
It is a game that comes with three-dimensional graphics. It is a great game with super exciting gameplay. The storyline of this game includes battles and combats to win different stages. The control panel of this game is also quite easy to manage. The players must surf around the game setup, driving on an advanced cart. This cart has all the advanced ammunition you need to defeat your rival. 
It is more of an arcade race. You must defeat your opponents with your ammunition and shoot them in the race. Players from all age groups can play and enjoy this game. Users can also change their cart and get the more advanced ones to win the race.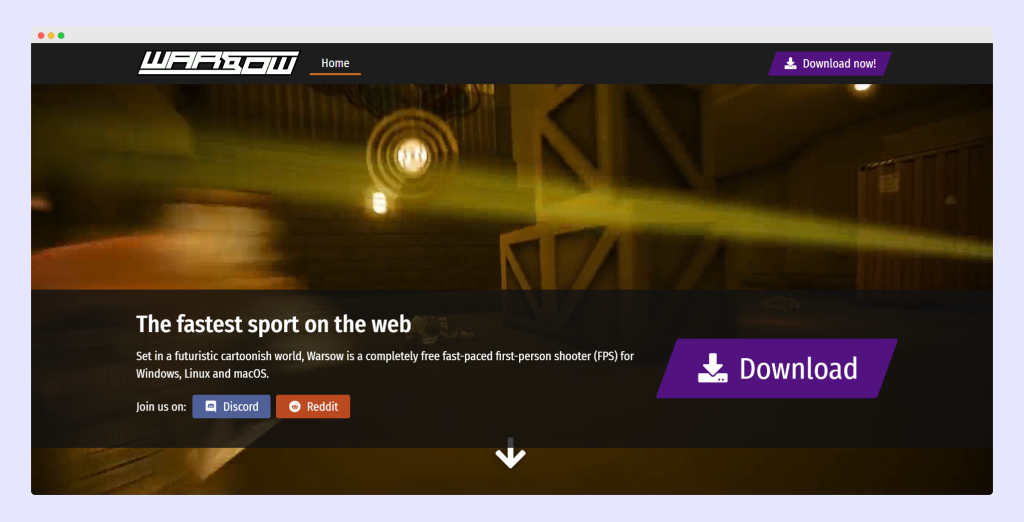 It is another one of the best free first-person shooter games on the list. You must keep hiding in the game, set up, and shoot at your opponents to kill them. The better and quicker you are, the farther you will move forward in this game. Warsow will offer you several advanced ammunition to defeat rivals. During different levels of the game, you will get the chance to win arms and ammunition.
The graphics and visuals at Warsow are also quite impressive that offer you an immersive experience. You can play Warsow only in single-player; the multiplayer mode is unavailable. The game setup is mostly indoors, which might bother you.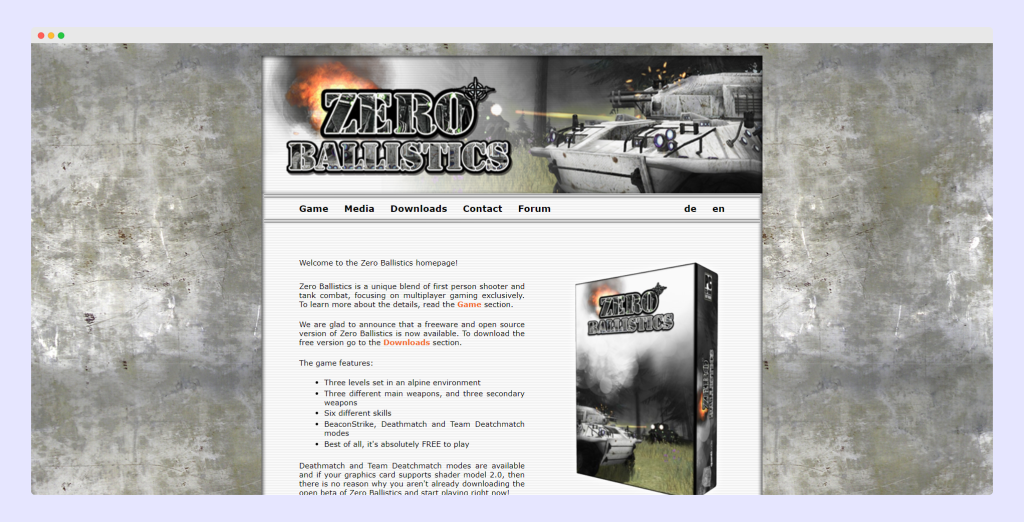 This may be a free Linux game you have been searching for in this list. Zero Ballistics is a game that brings you tank combating. This is the main element of this game. However, you can only play it in a single-player game. Players can find much thrill here. You must roam the field and several gaming setups in search of your opponents. Your opponents also would have tanks to fight with you.
This is a first-person shooter game. Whoever is the first shooter will win the stages in the game. Zero Ballistics balances thrill and action, giving you the best entertainment.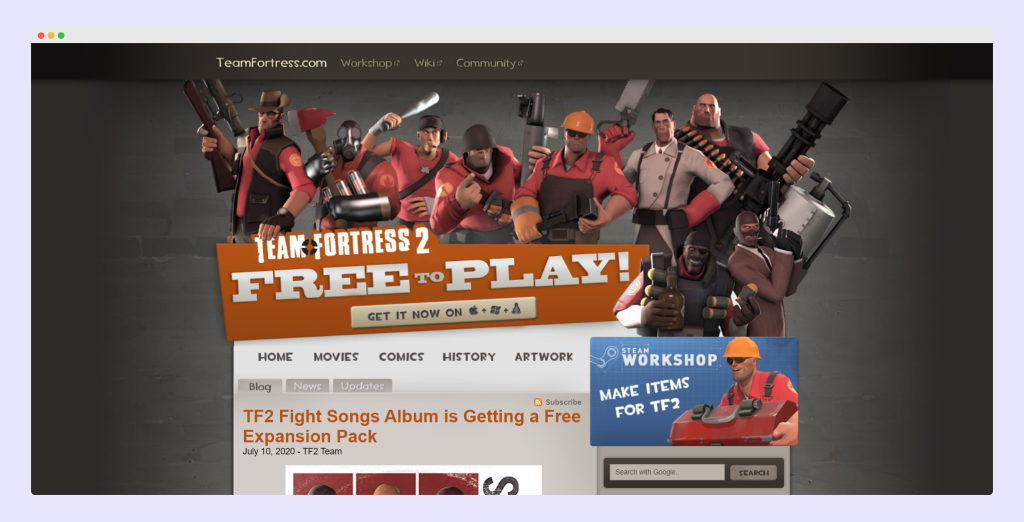 Team Fortress 2 is a multiplayer Linux game. It is combating game, and the story revolves around two teams. You have to protect your team and defeat your opponent. However, team fortress 2 is an older game that is still the favorite of Linux users. No matter how much you play, you will never get bored of this game.
The feature that makes it the most prevalent is that you can play it online and offline. Team Fortress is a light-hearted game that you can play to enjoy. Users who play this game appreciate the graphics and features.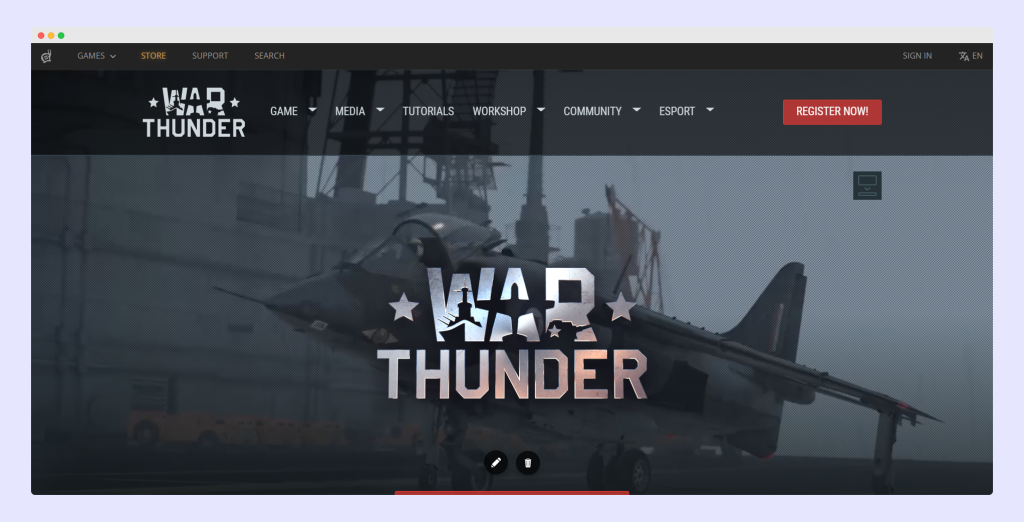 You may be quite familiar with the game type by reading the name. This is a single-player war game where you have to fight with your opponents. There are different modes of this game. Users can combat war by air, ground, and navy. There are different types of advanced war crafts and vehicles that you can use to defeat your rivals. You can battle opponents using these advanced vehicles.
War thunder has great graphics as well. The visuals are immersive that entice players to play it all day long. To play this game, you need to know about different advanced war machines and how to use them.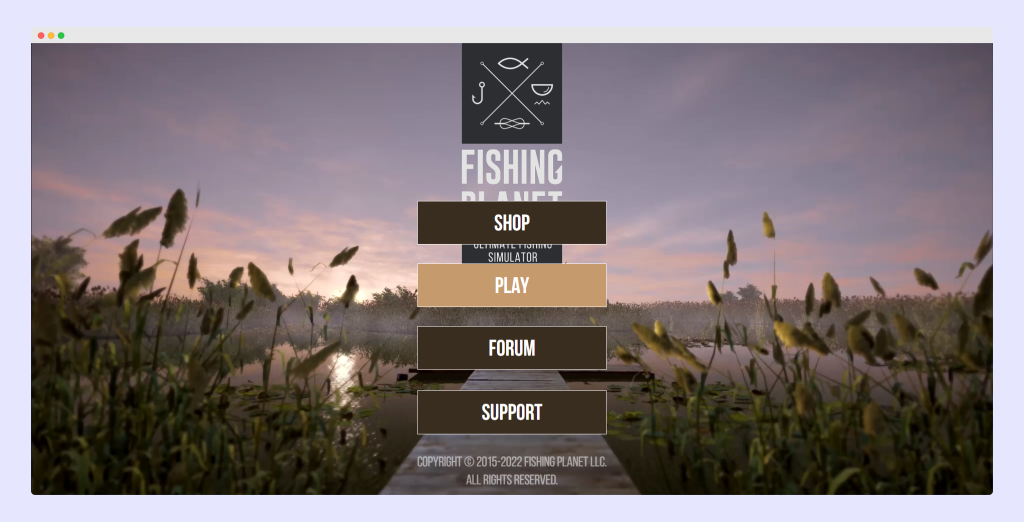 Fishing Planet is another online game you can enjoy playing on your Linux OS. Users must play this game to catch several types of fish and bugs from any water body. The game demands timing to win the stages of this game. This is purely an online game, and you need an internet connection to play the game.
Since this game has been in the marketplace, most Linux users have loved to play this game all day long. As it indulges online simulation games, all you need to do is learn the game's control.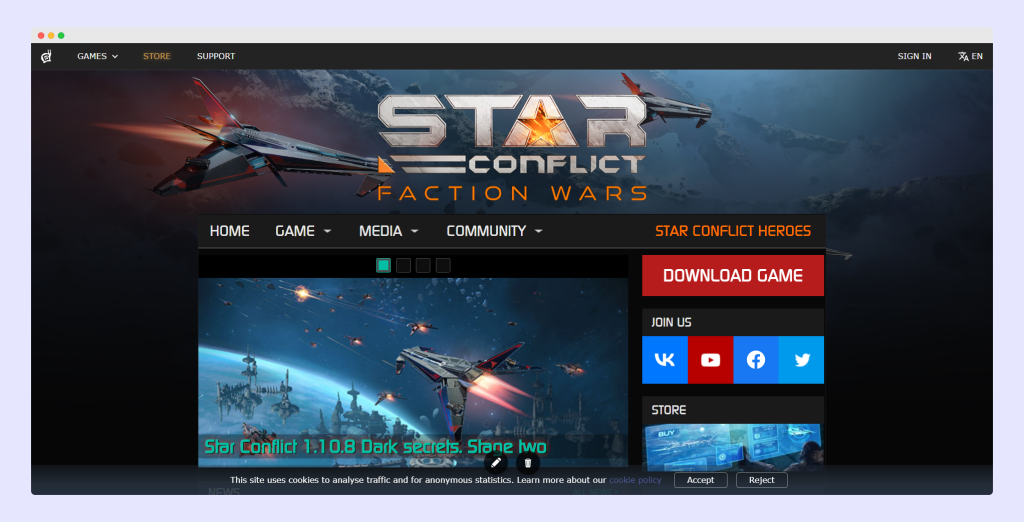 Star conflict is a game that many online players can play simultaneously. Dozens of players unite to play this game by connecting on servers. That implies; that you need to have a strong internet connection to play this game. Star conflicts have gained popularity lately for its unique gaming storyline. 
Several attractive functions enable players to combat using a spaceship. You can download this game from the official website and enjoy unlimited playing. Users, who love spaceship wars and games, can try this game out.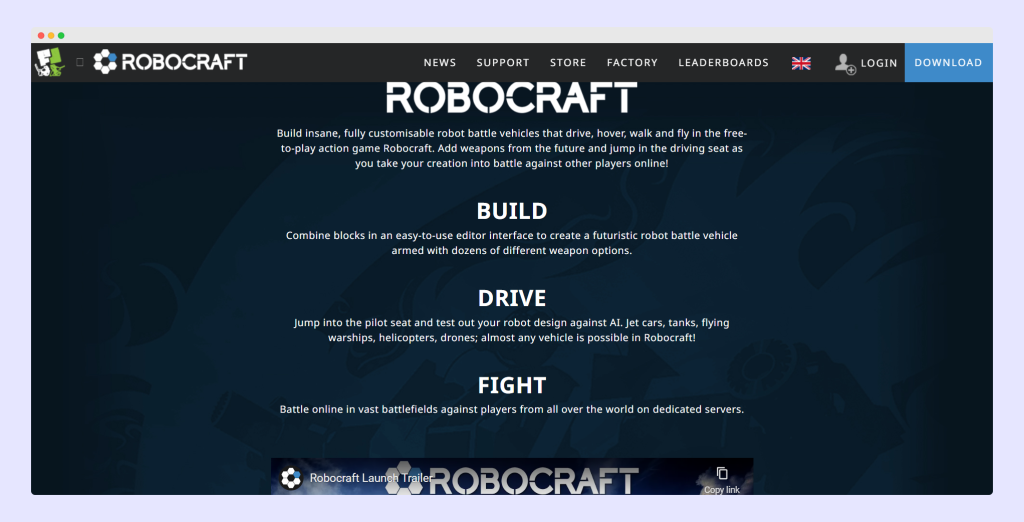 It is a fighting, free Linux game that you will love to play. It is an online game and demands robust internet connectivity. The storyline of this game is that you are a robot fighting to protect the planet. It is a game that created hype, mostly amongst the kid players. The younger generation loves this game for its action and concept. Players can buy many in-game kinds of stuff with rewards or in-game coins that they earn.
Players can also upgrade themselves as a robot to combat their opponents. This is a game and also comes with an additional feature, a premium membership. The most useful part about this game is it is an offline game, and you can play it anywhere without the internet.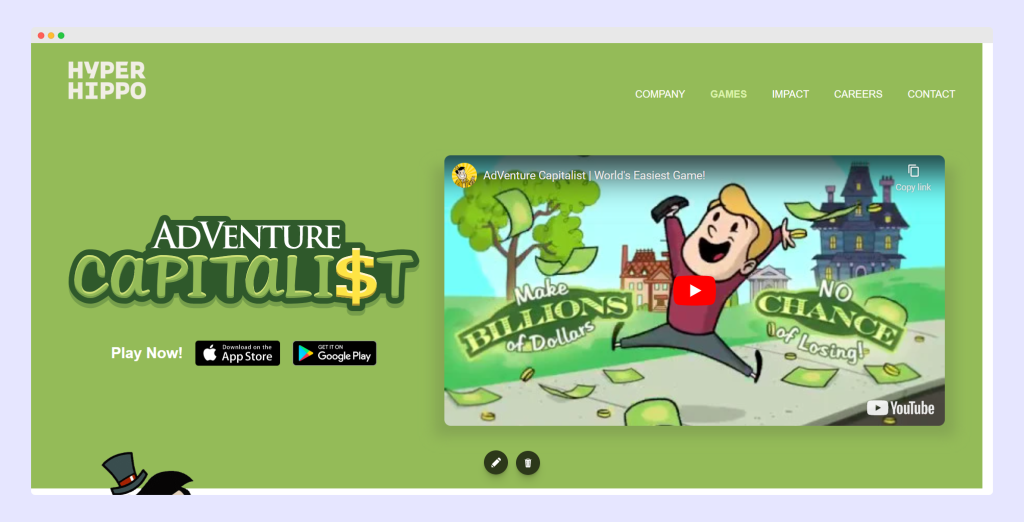 You will fall in love with this game, as it demands accounting strategies and intelligence to play. You need to generate revenue online by endowing your in-game capitals. There are three different levels in this game. It includes the earth level, moon level, and mars level; there are both positive and negative reviews about this game from the players.
Most of the payers don't like the game because it offers mere rewards, and the progression in the game is also quite slow. Kids and the younger generation who don't understand business can find this game boring.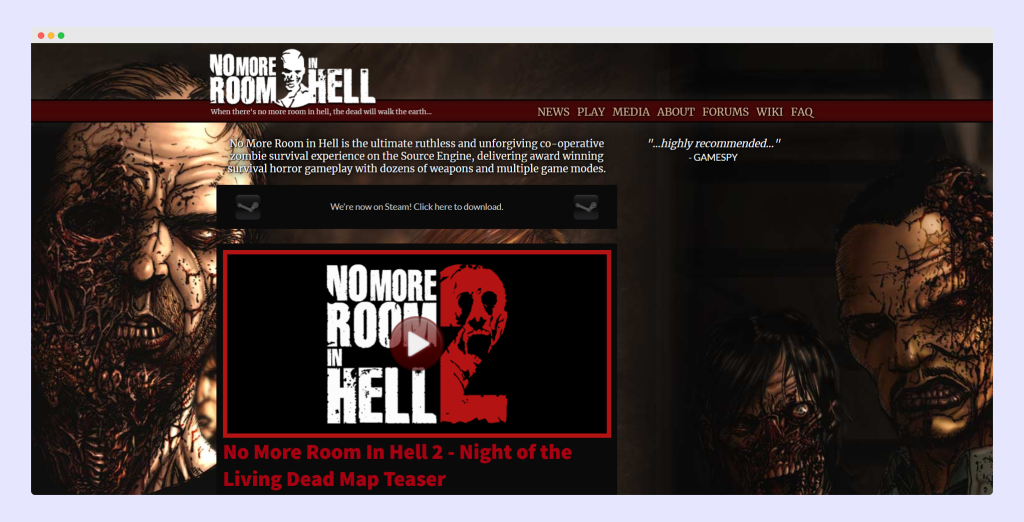 As the name is quite fierce, so is the game. It is usually a shooting game that comes with FPP mode. It has 8 players playing mode. That implies; that 8 players at a time can participate in competing against each other. You have to shoot first to survive and win the game. The first-person shooter is always on the winning side.
The game first came as a mode of half-life 2. But later, it came for free to all Linux users. The game has all the positive reviews amongst the users, and there is speculation about the development of part 2 of this game.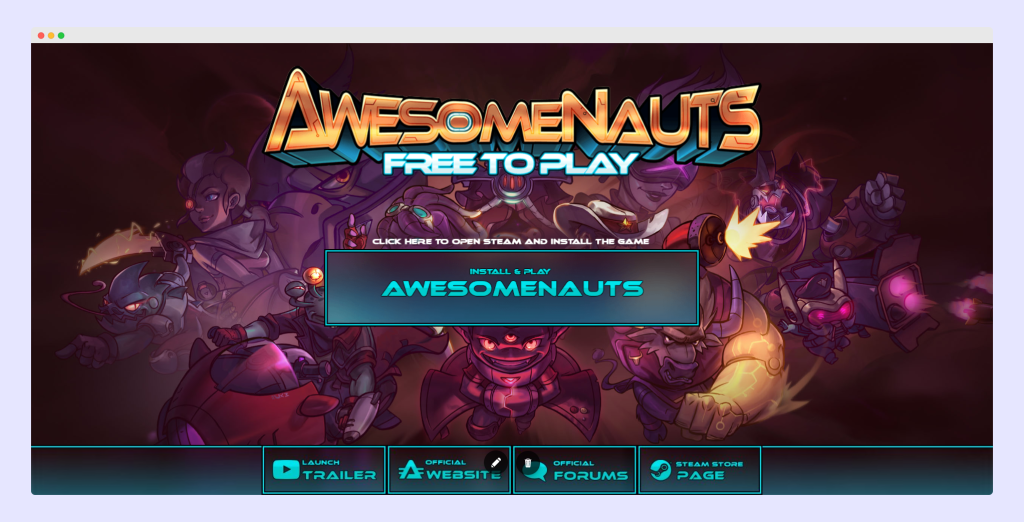 This game is quite famous for offering a battling arena between multiple players. Some matches commence between teams. In each team, there would be three players battling with opponents. The free access to this popular game made it more prevalent among users in 2017. As a free game, it has everything that you need. It offers a great combating experience, and the actions also look realistic. 
The game has been consistent in the domain, and players are still playing this 2D game. However, the developers of this game have stopped releasing newer updates.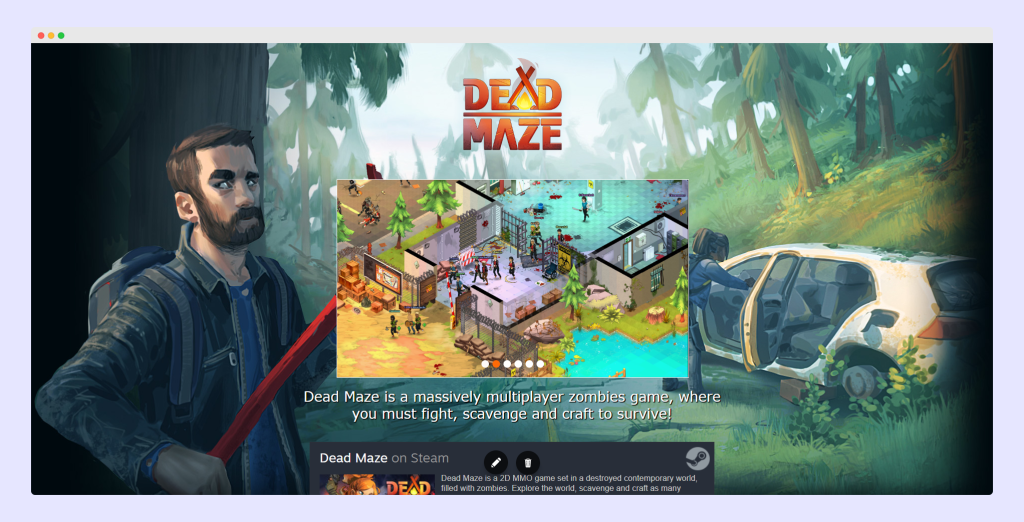 Deadmaze is another 2D survival game that is free to all Linux users. The storyline of this game is about killing the zombies and surviving their attack. You have to survive fighting zombies in a dead and destroyed world. Your objective would be to shoot the head of zombies to prevent them from attacking you. Crafting, grafting, and campaigning are all you will do in this game. 
All Linux users have loved this game since its release. Apart from that, Deadmaze is a single-player game, and you don't need internet connectivity to play this game.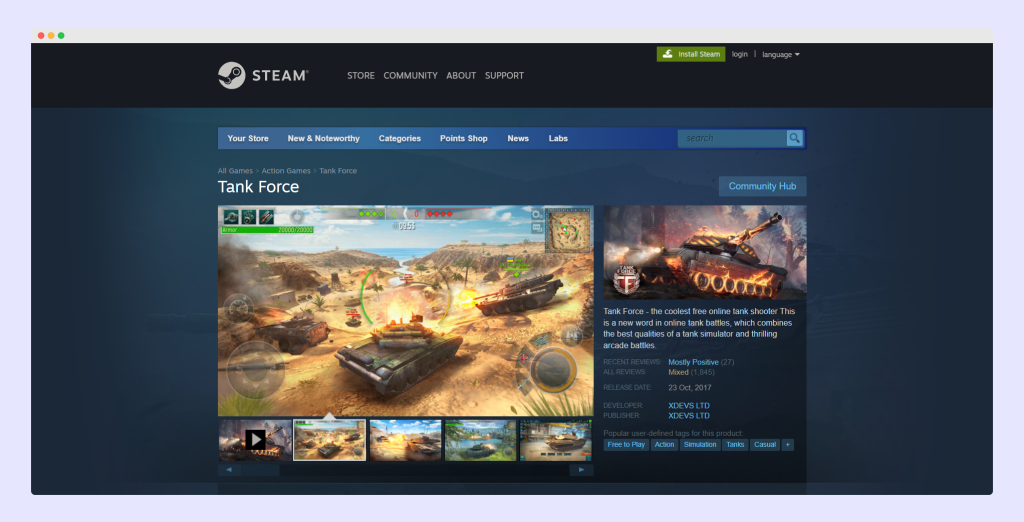 Tank force is another shooting arcade game. It can only get played by 4 players; you can play it anywhere, anytime, using the internet. There would be an abundance of tanks that you can employ to combat each other. With every level, your ammunition and tanks will also upgrade. This is an old game. However, it has still got the attention of all gamers. 
Multiplayer gaming mode connecting with the server makes it an interesting game to play all day long. There is a total of thirty-six rounds in the game. The level of difficulty rises when you move forward. This game's graphic is also immersive and takes you to a different zone while playing.
Frequently Asked Questions (FAQs)
What are the best free Linux games to play?
All the above games listed in this column are top-notch games for Linux users. Some of the most indispensable games that you can find are:
Alien Arena
Battle of Wesnoth
Xonotic
0 A.D
Dota 2
How do you get a free game on Linux operating system?
Most Linux games are accessible over the internet. You can download these games by visiting official sites or several other sources on the internet. After downloading, you can accept the changes to your system and get those free games installed in your Linux operating system.
What games can I play on Linux?
You can play several popular games on Linux. Alien Arena is one of the most acceptable games to enjoy; it offers to combat with more fascinating aliens. Several other games are also easily accessible on Linux. It includes Dota 2 and 0 A.D.
Are the windows games playable on Linux?
Windows games are playable in Linux only if it's available to download. You can find several sources to download free windows games. These games are also compatible with Linux operating systems.
Is Counterstrike playable on Linux?
Yes! Counterstrike is the best action game you can play on the Linux operating system. However, Counterstrike is not a free game. You have to buy it.
Are the free Linux games playable offline?
Several free Linux games are playable offline. Those games are usually single-player games that don't require any connectivity. In this list itself, you can find several free offline games.
What is the best thrilling Linux game?
Xonotic in this list is a game that offers you the best thrill. It is a shooting game where players must target and shoot their rivals to protect themselves.
Conclusion
Keeping it straightforward, these are the top 25 Best Linux-free games you should play. Now that you know the top 25, you can shortlist a few and install them on your Linux operating system to enjoy playing. However, before installing, you must be conscious to download those games from reliable sources over the internet.
If you have more recommendations for free Linux games, you can let the readers know by mentioning them in the comment section below.