Are you looking for the best cloud gaming services? If yes, then the content is for you, Below we have reviewed the 20 best cloud gaming services. Cloud gaming services are a piece of good fortune and the future of the gaming industry, where you will not need to set up or arrange physical components to enjoy your games. But you can enjoy your favorite games on online platforms. There are some free services available on the Internet as well as some of them are paid, which means you will need to pay the bills monthly or yearly.
With free cloud gaming services, you will not need to have expensive pieces of equipment on your desk, and you can simply play on a tablet, phone, laptop, or PC. This means there is no need to have a full-flavored PC to play the high-definition games on 4K video quality. You may need to buy some equipment to play the games smoothly for the paid cloud gaming services. At the same time, most cloud gaming platforms come with a mobile application, which means you can play your games on a mobile phone.
---
Reviews of 20 Best Cloud Gaming Services
To make it simple, we have come up with the 20 best cloud gaming services for you. Let's explore various online gaming solutions and determine which one is the best fit for your requirements.
Shadow is one of the best gaming cloud services companies out there. This not only comes up with cloud gaming but also offers cloud computing services to its customers. Being one of the well-known and well-established gaming services, it offers excellent features to reckon with and is the most recommended by many real-world users.
When it comes to its huge library, we can say that you will forget the count. High-performance gaming and being accessible for a long time are other reasons to go with this cloud gaming service. On the other hand, it will provide you with a responsive, lapse-free, and seamless end-user experience because it proffers high bandwidth with low ping.
Key Highlights of the Service
It offers 4K ultra-high-definition streaming
It comes with several high-end features
Shadow comes with file and folder sharing features.
It is comparatively affordable
See Also: Top 25 Best Remote Desktop Apps for Android
---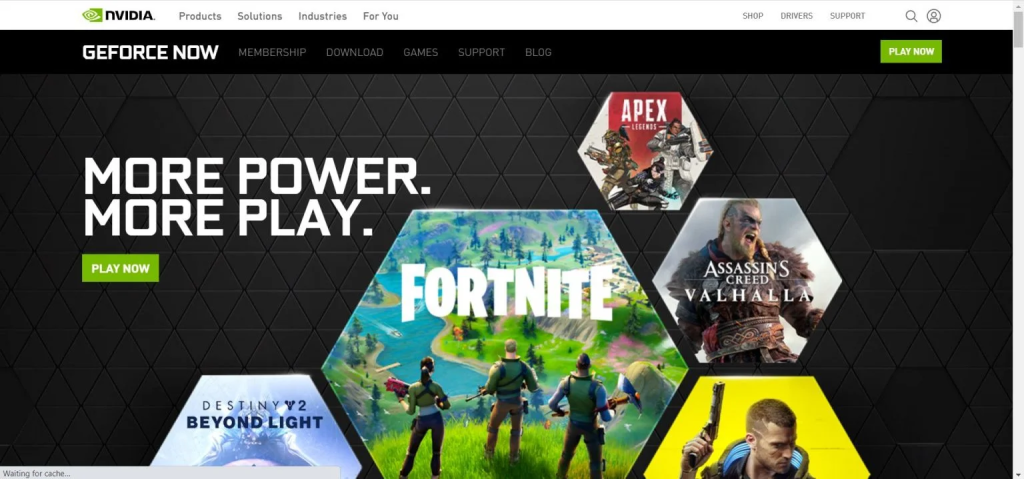 GeForce has been around for a long time now and offering the most excellent cloud services on the floor. The platform is unique and focuses on non-interruption ultra-streaming. It comes with a mindset not to make any delay when it comes to execution and performance.
Now with one user account, you'll be able to take leverage of this service whether you run it on PC, Mac, or Shield TV. If we talk about the price, you might catch it like one of the cheapest platforms that provide you with more than 50 games at just $8 monthly. Features and second-to-none experience, on the flip of the coin, are more reasons to get into it.
Key Highlights of the Service
It can run on Shield TV, Mac, PC, Tablet
The service is cost-effective
It comes with more than 400 titles to choose from
It offers 4K streaming at 60fps
---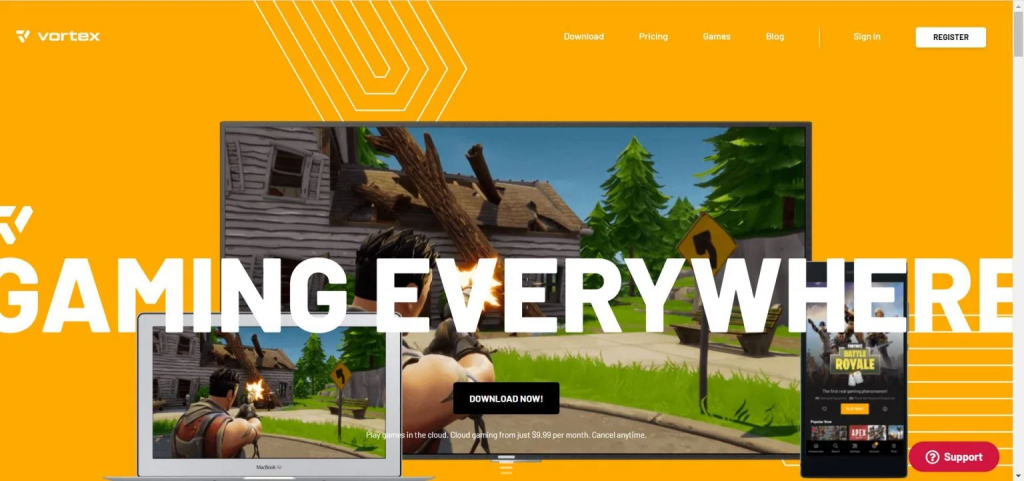 One of the best things that we admire if we talk about the Vortex cloud gaming service is now you can run on Android and iOS Apps. Vortex is an on-demand cloud gaming service based on a cloud server. You will be in control when it comes to downloading and playing the games.
It has ~100 titles to choose from, and new games are being added after a specific time. Due to its easy-to-use interface and fewer configuration, now you can enjoy it on Android, iOS, PCs, and Laptops.
Key Highlights of the Service
It comes with user-customizations features
It supports many web browsers
There are around 100 titles to play
Enjoy 50 hours of gaming experience with just $9.99
---
4. Project xCloud
Project xCloud falls under the category of best cloud gaming services on the internet. It is a product of Microsoft, so there is no doubt about its capabilities and performance. Expected that it will be the #1 cloud gaming service provider in the coming time. It has been noticed that Project xCloud has beaten the Google Stadia Gaming Service in the market and is on its high. On the other hand, Project xCloud has now not been served to the public to use openly, but a few fortune customers have been invited to test it.
Key Highlights of the Service
It is straightforward to understand cloud gaming service
Device compatibility is there, and it means you can use it on any device
Azure Network powers it so that you can enjoy the lag-free experience
It requires a minimum of 5ghz wifi to let you enjoy without any lapse
---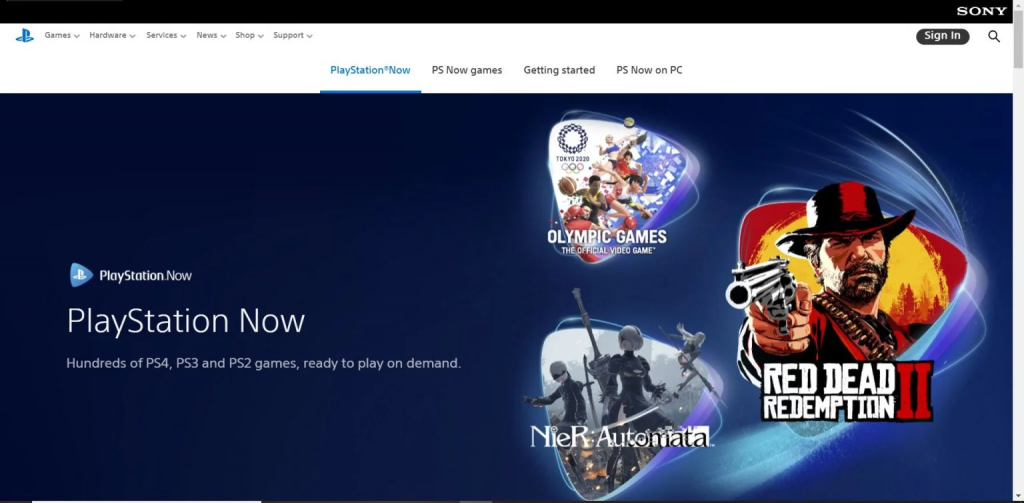 Playstation Now is one of the oldest and well-established gaming services on our list. Since its launch, it has been growing and winning millions of hearts. With this cloud service, you can take advantage of the Netflix gaming library with a monthly-basis subscription. In 2014, Playstation Now was introduced by Sony, an excellent year for Playstation Now. You need 5mbps Internet speed as per Sony's guidelines to enjoy the top-notch cloud gaming experience.
Key Highlights of the Service
It comes with monthly and yearly plans to get started
You can enjoy 7-days of a free trial
It supports even the lowest configurations such as Core i3 and 2 gb of RAM
5mbps uninterrupted connection
---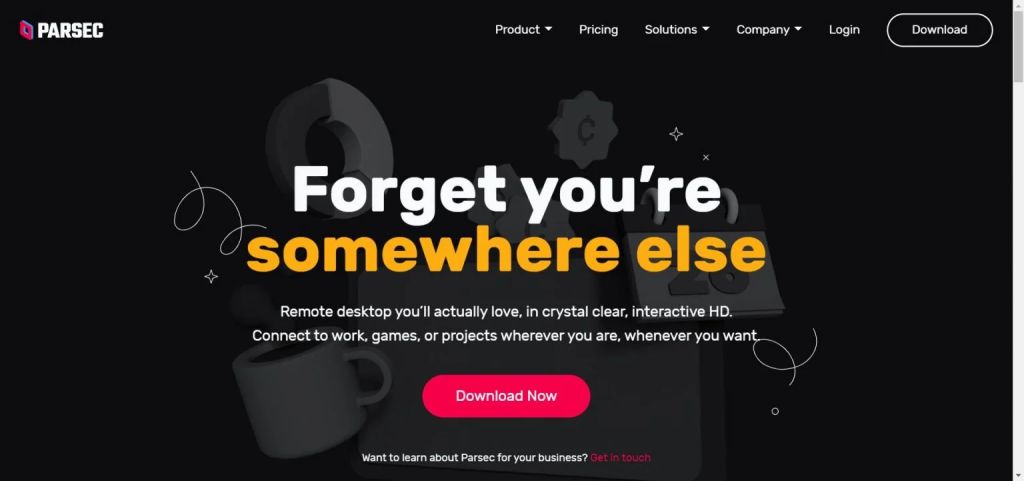 Parsec is a better option if you're looking for the best cloud gaming services. This cloud gaming service uses pre-configured virtual machines by Paperspace and AWS. The video streaming quality is incredible and gives you a fantastic experience. Parsec came into the limelight back in 2016, and since then, it has successfully provided the best and those old days memories to gamers. This cloud service comes with great features, and you can now run it on low-specs P.C. without even any latency issues. Parsec boasts that it is serving years ahead of technology in comparison to its competitors.
Key Highlights of the Service
It is a 100% free service
It comes with a multiplayer controller feature
Uses Nvidia GPUs to provide you with an unbeatable experience
It offers 4K HDR streaming
---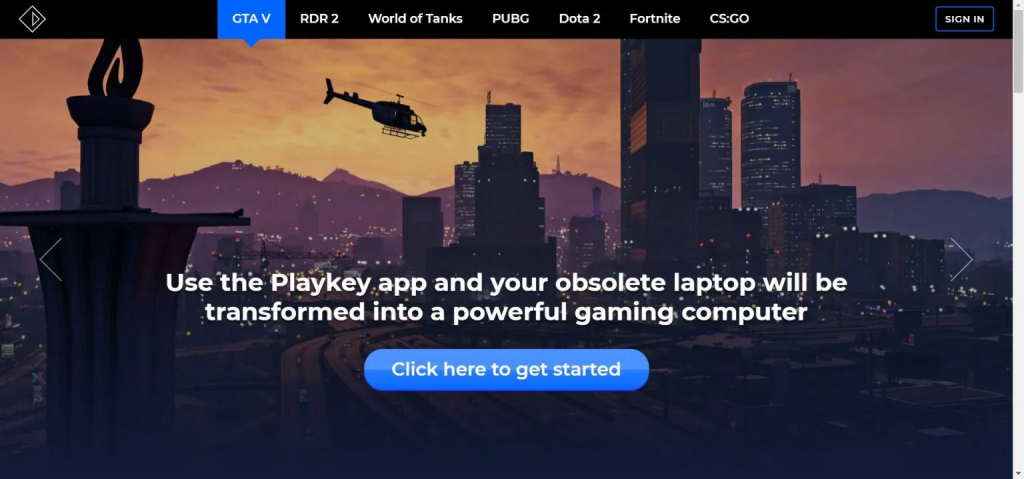 Playkey.net is the first cloud gaming service that allows you to connect your modern devices through the Internet. It is a free platform and using it, you can play top-rated games right on your P. With this technology, you will not need to download and install the games on your PC or laptop, but you can enjoy the games on the spot. If you are using a low-end laptop, you can still play the high-end games, and it offers around 250 cloud video games to choose from.
Key Highlights of the Service
It runs on an advanced graphics system that lets you play high-end games
You can enjoy your favorite games on a low-configured PC
The subscription plans are cheap than others
You will need to have 10mbps internet bandwidth
---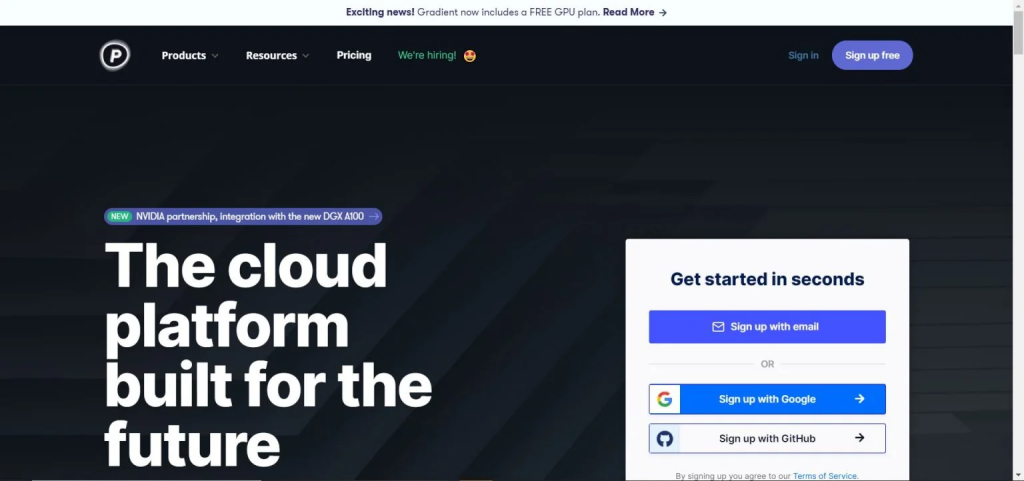 Paperspace was introduced back in 2014, and since then, it has been booming around the world. This cloud gaming service has many exciting and out-of-the-box features that will make you fall in love. Easy to use and straightforward interface is again a blessing for its users.
Key Highlights of the Service
$0.78 per hour for gaming is the lowest cost for P500 Pascal architecture
It is advanced technology based on next-generation workflow
GitHub account or Google account can be used to sign up
Paperspace has shaken hands with Parsec to provide high-definition games
---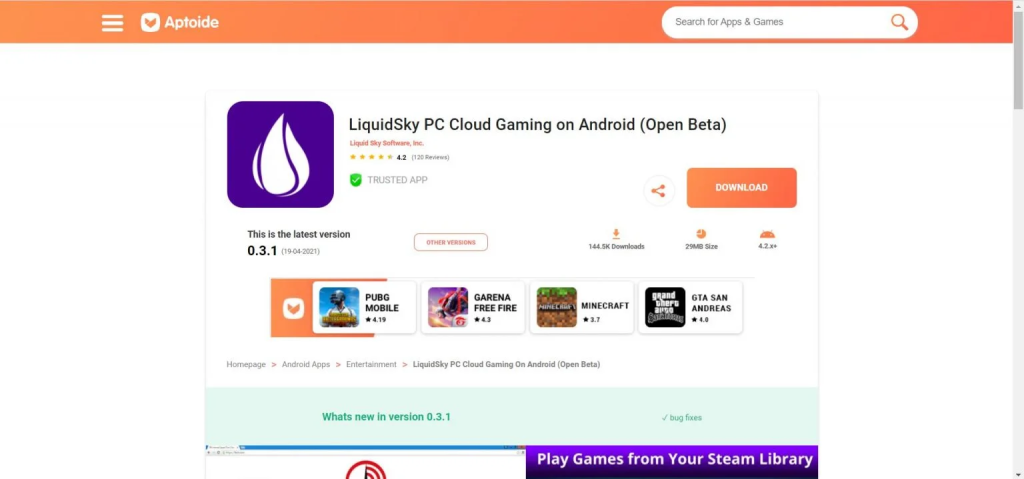 LiquidSky is another cloud-based gaming service which is serving many games and top-notch features. We realized that it comes with hourly limits that we consider are a setback for any cloud gaming service. We appreciate that it provides you with a 25-hour selection for seven days for just $10. On the other hand, monthly payments start from $19.99, and with this, you can enjoy 80 hours of gaming time. With this service, you can catch your gaming libraries such as Steam, Blizzard, and Origin.
Key Highlights of the Service
It supports AAA Windows games
You can stream in 120FPS, Full HD, & ultra-low latency
It comes with auto-update, high-quality video streaming features
You will not need to download any of the games on your PC
---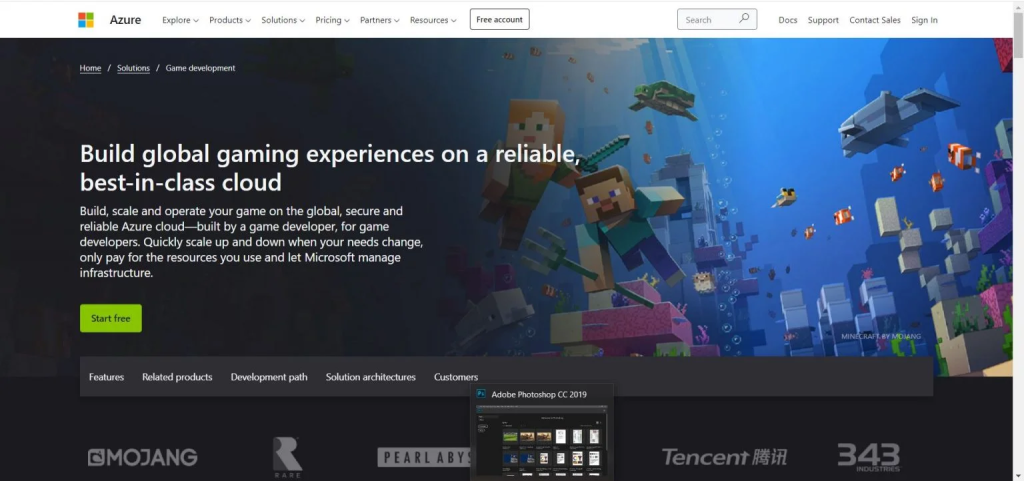 Microsoft Azure Cloud Services needs no introduction. It was launched in 2018 with Project xCloud, which utilizes Azure cloud gaming services. So there is no doubt about its performance and speed as it comes from the Microsoft group. Sony Entertainment and Microsoft got signed an agreement in May 2019 to develop such a cloud gaming platform. The platform works on services like building, managing and supporting services and applications for cloud tools.
Key Highlights of the Service
You can adjust your requirements
It supports Call of Duty cloud gaming
It comes with Azure DevOps, Azure PlayFab, and Azure Cognitive Services.
You will get a dedicated Azure Traffic Manager team to ask your queries.
---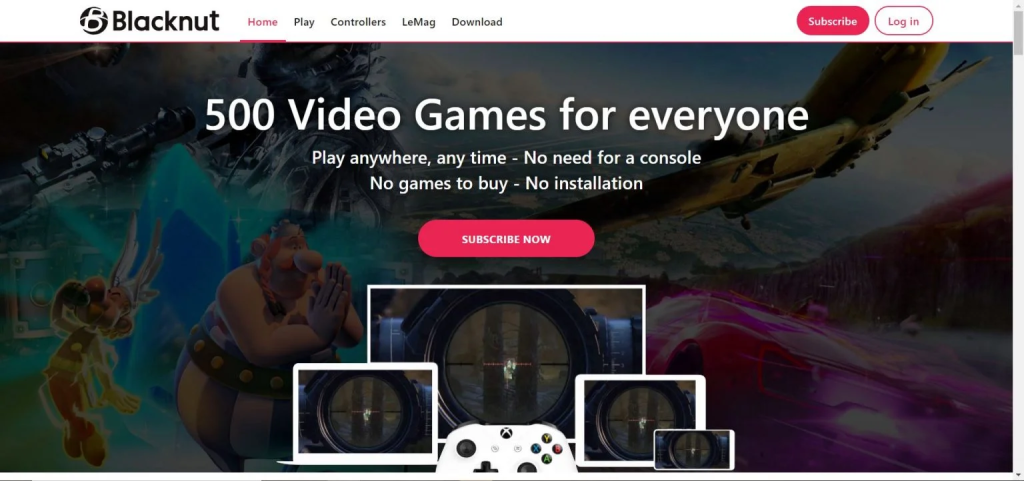 Blacknut is fallen under the category of best cloud gaming services that comes with monthly subscription plans. It offers around 200 high-quality tiles that you can enjoy just by selecting your suitable plan. It is similar to Netflix that offers subscription fees of$12.99 per month. If you want to play on-demand games, you will need a gaming console on your table. It also offers device compatibility, which means you can resume the game on your mobile phone, desktop, or vice versa.
Key Highlights of the Service
It is one of the fastest video streaming cloud gaming services
You can enjoy more than 360 games on T.V., Mobile, Laptops, PC
You will not need to purchase storage space
More than five friends can join you on the go
---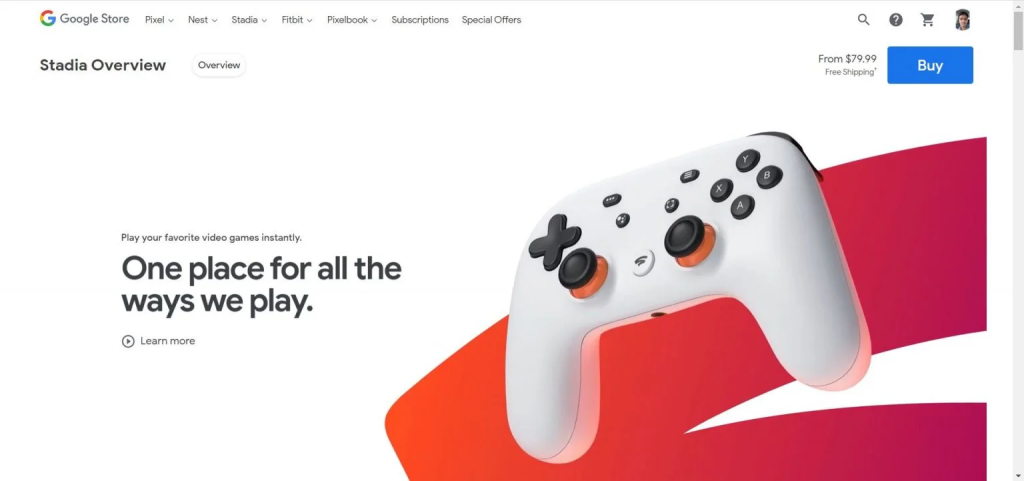 Google Stadia was brought into life in 2019, and naming Google is enough reason to get started with this could-based gaming service. When it comes to devising compatibility, you can enjoy it on any device that supports the Google Chrome browser. Google Stadia works differently from other cloud gaming services. In other words, there is nothing like a subscription fee or monthly plans, but you can buy the games you want to play. This is as simple as that. There is also not any requirement for additional hardware to play the games on Google Stadia.
Key Highlights of the Service
It has AVX2 and 9.5 megabytes of L2+L3 cache.
You can use Gaming VPN Services to use its services
It offers 4K video streaming at 60fps
You can use the Stadia controller HID via USB cable.
---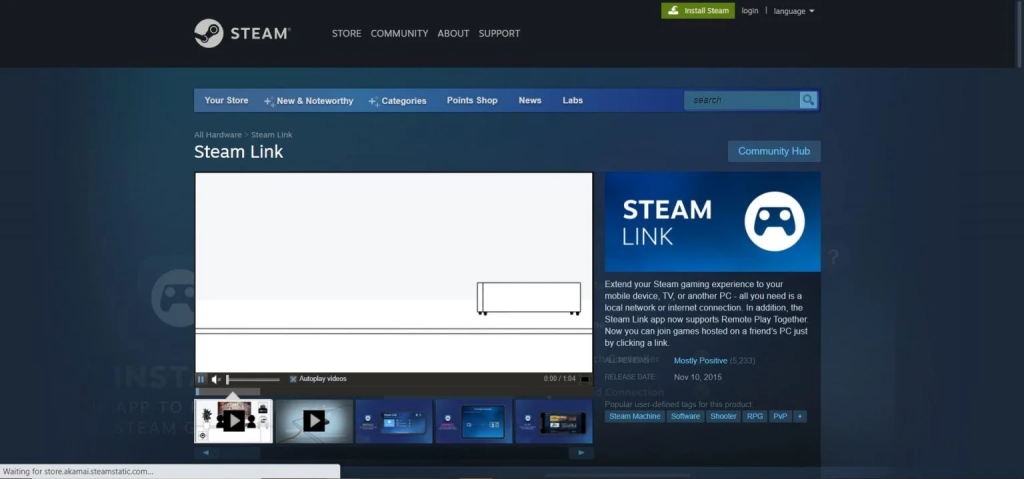 Steam Link is a perfect cloud-based gaming service if you want to extend your Steam gaming experience and get a lapse-free and outstanding performance. You can play your favorite games on mobile, tablets, PCs, and laptops with this service. This application is 100% free as well as you can download it for free, which means you can play your games without paying fees. On the other hand, Bluetooth is another great feature that lets you control the game even from the third device.
Key Highlights of the Service
It supports many devices such as laptops, PC, mobile
There is no monthly or yearly subscription plans
Available on App Store, Google Play, Raspberry Pi
You can control the gameplay with Bluetooth.
---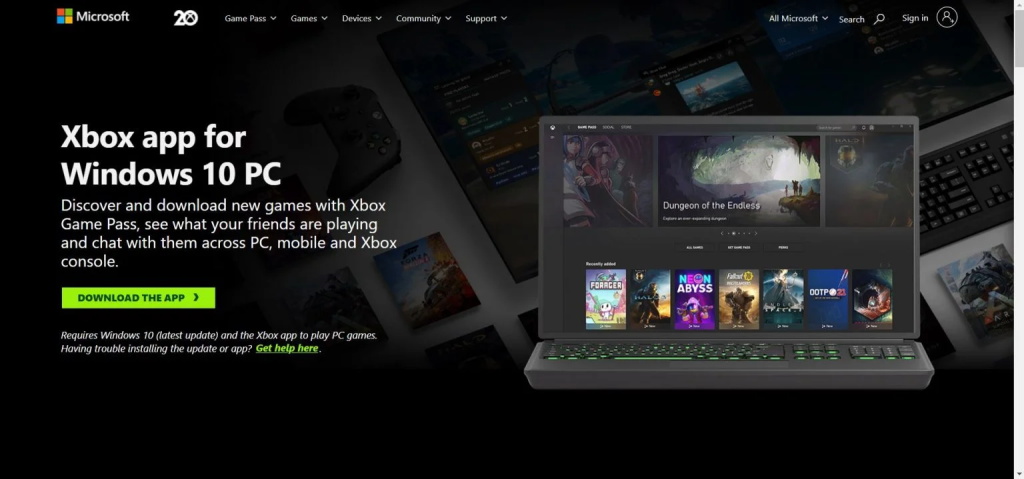 Xbox App is another most popular and well-organized cloud gaming service that comes with many exciting features. This is a product of giant Microsoft Group that was launched in August 2019. Initially, it was only published as a beta version for Windows 10 PC. Now, you can enjoy its services from a mobile phone, laptop, pc, and Xbox console. You can download its latest version from Microsoft Store if you are running Windows 10 on your system. You just name it, and you will get several games that you enjoy with your family and friends.
Key Highlights of the Service
It supports a remote control console feature.
You can use Xbox Pass to play the games on Windows 10
If you are a Windows 10 user, you can play your favorite games offline
It also serves a bunch of free games
---
15. Rainway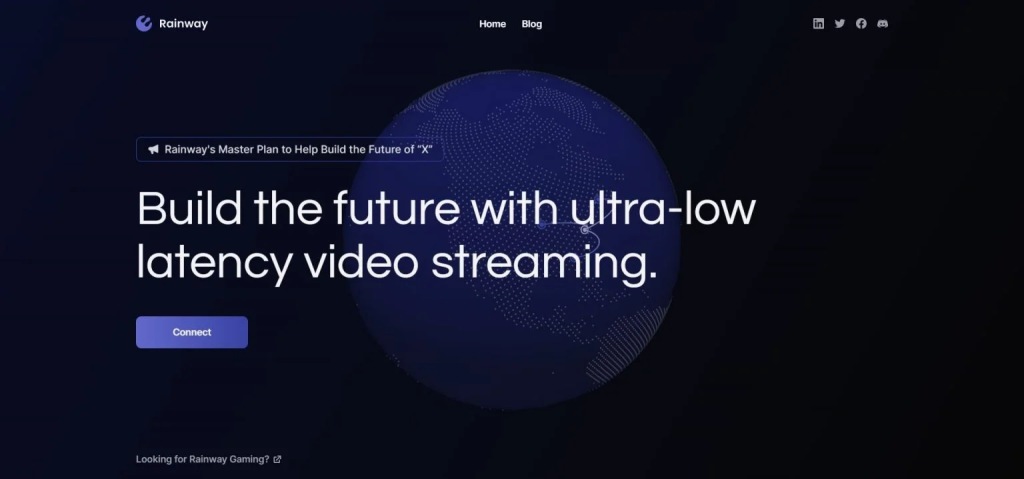 Rainway is not a new cloud gaming service provider. It established itself a long time back in 2017 by presenting itself on the website of Ulterius, which provides cloud gaming services and streaming services that are not related to video gaming. It does not take much time to become famous. On gaining recognition, it put forth its plan to support the Nintendo Switch console. Unlike Google Stadia, or Xbox, it is not a very big company or platform, but due to its robust functionality, it can gather funds on a large scale to support its operations.
Key Highlights of the Service:
It utilizes the networking style of Coffee that runs on a super-fast WebRTC structure.
The Rainway gathers information from two sources, making 1.4 million video games and other 2 million alternative games.
While using this service, your PC acts as a host. So, it would be best to keep it on always compared to other video gaming services.
You cannot purchase games on Rainway like other cloud gaming systems. It only runs customer-owned video games.
See Also: Top 25 Best Paid Android Games
---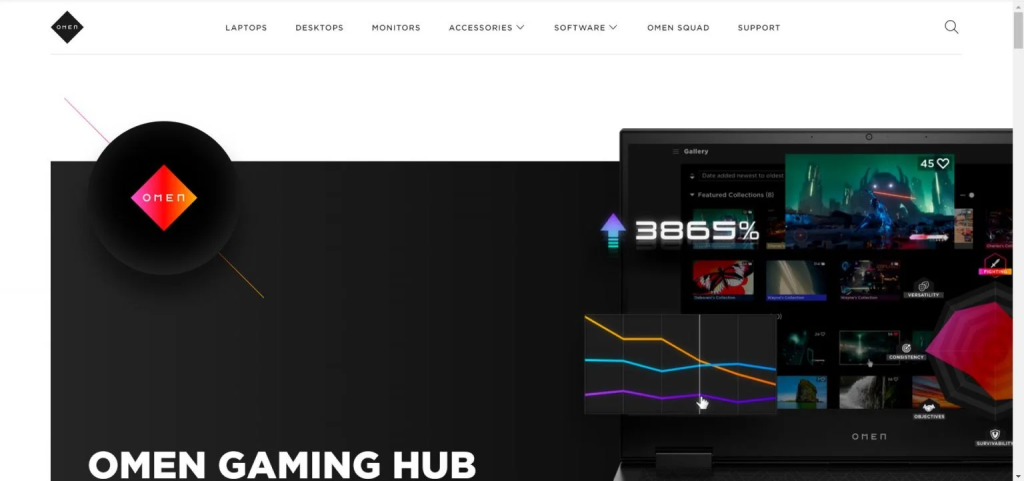 For cloud gaming service lovers, HP Omen Game Stream is not new. Unlike other cloud gaming service providers, the feature that helps it stand out is that it allows you to stream from its platform to other Windows 10 PCs, which is also free of cost. Also, like other cloud video gaming platforms, there is no separate cloud server. Customer-owned Omen PC is used as a host. But one thing that you must take care of is that it uses only the HP systems, and its services cannot be accessed across other platforms.
Key Highlights of the Service:
The custom efficiency mode offers a smooth streaming experience as it improves according to the bandwidth.
It also offers several streaming benefits to its users in the form of challenges.
You can only use this service on selected Omen desktop models, such as 880-100 to 880-199, Omen 15 laptop model 15-ce100 to 15-ce199, models 15-dc0001 to 15-dc0999, Omen 17 laptop models 17-an100 to 17-an199.
To enjoy the service thoroughly, customers are advised to use a wired internet connection.
---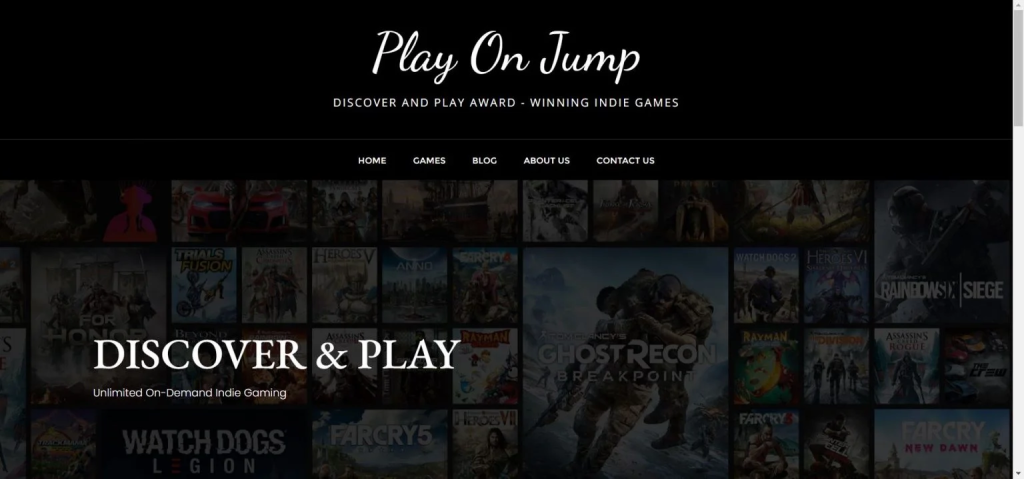 Jump is one of the best cloud gaming service providers if you are looking for an on-demand video gaming service provider. You can enjoy the gaming experience the same as you enjoy streaming videos on Netflix. Dive's foundation dates back to 2015 and does not have many funds to support its operations. Also, more than 70% of its revenue is distributed among designers. It offers unlimited access to the games it contains. The appearance is similar to other cloud providers though it has its stand.
Key Highlights of the Service:
For streaming, it focuses on indie games and not on AAA games.
It offers cheap monthly membership fees for only $4.99, unlike other cloud gaming service providers.
Jump does not occupy permanent space on PC, delivers games in portions while playing, and runs as if it is set up on PC
Low latency is one of the most valuable elements Jump offers its users, and video games are also offered once users have completed their premier sale cycle.
---
18. Remotr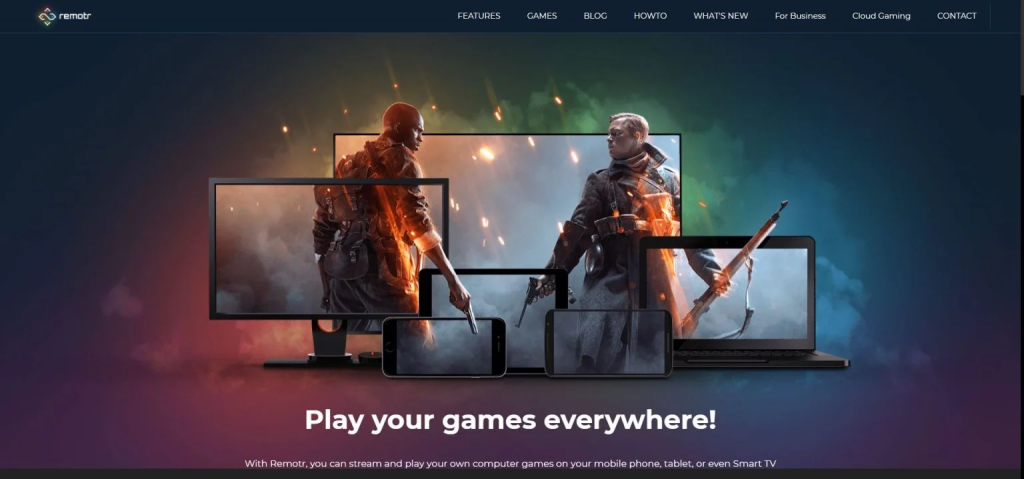 Remotr cloud gaming service operations dated back somewhere in October 2014. What makes it stand out among other service providers is its feature that overcomes the gap between PC gaming services and mobile gaming services. However, their main targets are players who use Windows PC. To facilitate their users to stream their PC games on any screen, they have partnered with Dropbox. With this, users can play PC video games on their cellphones as efficiently and smoothly as on PC.
Key Highlights of the Service:
The mobile app comes with online control presents that allow PC video games to be played smoothly.
Remotr also facilitates video gaming through apps with smartphones accessible through Bluetooth gamepads.
Users can manually access games through their PC if their android app is not working.
Remotr library supports the direct availability of games installed from Steam, Blizzard, Origin, or Glyph.
---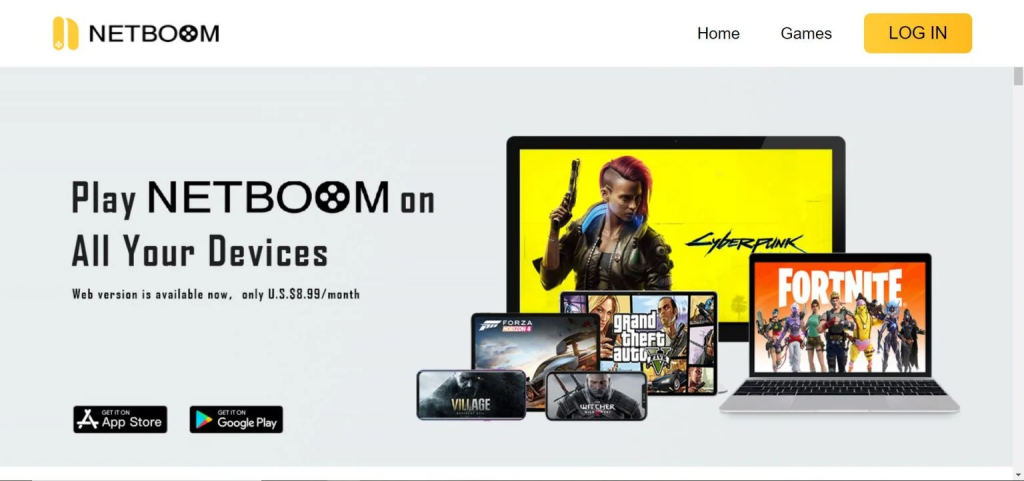 The Netboom has revolutionized the gaming experience among several cloud gaming service providers by converting the cellphone into a gaming machine. Due to its convenience, it is considered one of the best cloud gaming service providers. As for now, users can only access it through Google Play services. Netboom also allows its users to stream video games without the need to set up files.
Key Highlights of the Service:
With Netboom, gamers have access to virtual consoles with virtual mouse control that eliminates the need for gamepads.
Among all the cloud video gaming apps, it has the most user-friendly interface.
It offers a high gaming experience with 4K UHD in 60 Hz as it supports Nvidia graphics with 16GB RAM and DDR4 memory.
There is no subscription model for video games. It charges for the number of hours played along with some in-app purchases.
---
Moonlight is an open-source Nvidia video game streaming client. It allows its users to stream their PC video games on their smartphones without compromising the game graphics and the choice of games available. Some people also recognize it by the name limelight, and it is one of the best open-source applications supporting Nvidia's game stream. It supports gamers from various platforms, such as IOS, Android, Android T.V., Chrome OS, Playstation, etc.
Key Highlights of the Service:
The factors can construct the ports to new platforms due to the codes hosted on GitHub under the GPLv3 license.
It is entirely free to use with no paid version, advertisement, or membership.
The Moonlight internet hosting tool allows users to host their video gaming server on several ISPs using gaming PC.
It is a boon for users who wish to disable V-sync and stream 4K at 120FPS.
---
Bottom Line
Many cloud gaming services are available on the Internet, such as Playgiga, Gaikai, GameFly, and many more. You can use any one of them or can try multiple options at the same time. There is no doubt that cloud gaming services are the future of the gaming line. In the coming years, having a typical gaming setup will be rare than using online gaming services.